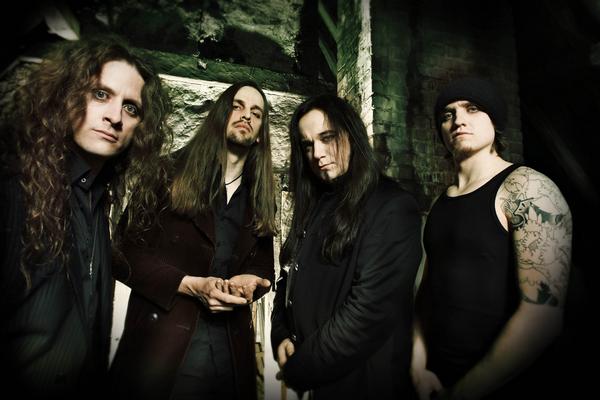 SONS OF SEASONS is a German progressive symphonic metal act formed in 2007 in Aachen. The band consist of keyboardist/ Guitarist Oliver Palotai, Vocalist Henning Basse, bassist Jürgen Steinmetz and drummer Daniel Schild. SONS OF SEASONS released their debut full-length studio album "Gods of Vermin" though Napalm Records. Their new album Magnisphyricon was released earlier this year.
I got in touch with them and Oliver Palotai answered my questions.
#########################################################################################
When, where and by whom was your band born ? Did any of you, past and present members, play in any other bands before joining up in your band ? Why did you choose that name and which bands were you influenced by ?
I started Sons Of Seasons beginning of 2007. Back then I left the band of Blaze Bayley, former singer of Iron Maiden, due to some struggle with a corrupt and bad management.
Since years I have been touring with many international bands, like Doro, Kamelot, Uli Jon Roth, CircleIICircle etc., but I wanted something which I could call more my own. Also, songwriting and producing is my main thing besides playing keys and guitar, and Sons Of Seasons provides me with a playground to compose without being limited by the visions of other artists. All of the band members I asked to join the band are experienced musicians who played and still play in known bands. Even if they are all German, I met two of them - Jürgen Steinmetz on bass, and Henning Basse on vocals - in Japan, for example; which shows that they are internationally successful as well.
The name Sons Of Seasons refers to my close relationship to nature, since I was born and still live in a small town in the Blackwood Forest in Germany - the place where all the famous fairy tales come from. It also means the versatility of our music, the seasons of music, so- to- say. My influences are not so heavily based in the Metal realm, since I studied Classical Music and Jazz on a conservatory. Names like John Coltrane, Gonzalo Rubalcaba, Chopin or Bach are my main influences.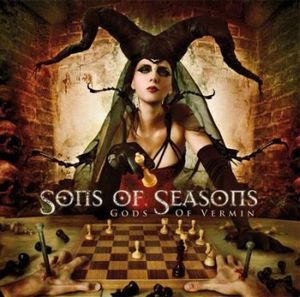 Over to your two albums. Your debut album was Gods of Vermin from 2009. Please tell us more about this album.


'Gods Of Vermin' is our first- born, therefore I consider it special, but not perfect. It was my plan that we would make a 'real' band- record with as little influence from outsiders as possible. Most of the engineering we did ourselves. In some ways we were somewhat unexperienced and the recording process was a struggle sometimes. Also, I started writing the songs when I just had an unclear vision of the band's final sound, and when I didn't know the band members yet. Still, I think the record has a lot of great songs - some of them we will always play live.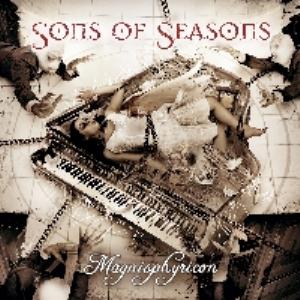 Your second and most recent album is Magnisphyricon released earlier this year. Please tell us more about this album.


'Magnisphyricon' is a huge step for the band. Many reviews also confirmed that it is one of the biggest steps up from a debut many writers ever experienced. We learned so much during the production of 'Gods Of Vermin', and avoided the mistakes this time. Most of them, at least, haha. One of the biggest differences compared to the first CD is for sure having a complete band, knowing the skills of every single musician, and further the contribution of our new second guitarist, Pepe Pierez, who wrote some fantastic riffs for the record.

Your art works is very special and excellent. Please tell us more about them.

It is done by Stefan Heilemann, a good friend of mine, who lives close by my town. He is a very unusual artist, with a complete unique style. I told him about my basic ideas, and he came up quick with some really cool stuff. In the meantime he did a lot of artwork for other bands, like Epica or Indica. Check out heilemania.de.

For those of us unknown with your music; how would you describe you music and which bands would you compare yourself with ?

If you need some categorization, I guess we fit best into Symphonic Metal with progressive elements. But I think in many ways we have created a special, unique mix. Of course the ingredients are not new, but the final taste is! If Sons Of Seasons would have sounded during pre- production like 'band xy', I wouldn't have launched the first record.

What is your current status and plans for this year and beyond ?

We have some heavy touring behind us. We toured with Kamelot and Evergrey, before with Epica, and performed with bands like Rage and MaYan. At the moment we have a break from touring, also because I am on tour with Kamelot in the US. Not to mention that it is damn heavy to build up a new band nowadays. Despite having a record deal we had to invest lots of personal money and time into the whole thing. But it is the one thing we love to do most! 2012 will be the next round.

Thank you to Oliver for this interview

Their MMA profile is http://www.metalmusicarchives.com/sons-of-seasons.aspx?ac=sons%20of%20season" rel="nofollow - here and their homepage's http://www.sonsofseasons.com/" rel="nofollow - here

Thanks to Torodd from Prog Archives for allowing us to post the Sons of Seasons interview here on Metal Music Archives



-------------
http://www.lyngby-boldklub.dk/" rel="nofollow - Forever TRUE - Forever BLUE!
https://rateyourmusic.com/~UMUR" rel="nofollow - UMUR on RYM