( Thanks to Torodd from Prog Archives for allowing us to post the Reversion interview here on MMA)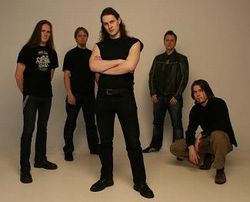 Reversion is a progressive metal band from Helsinki,Finland and were founded by vocalist Aleksi Parviainen and guitarist Samuli Federley.They wanted the best possible line-up,musicians who were capable of playing the complex music they had in mind,and together they found bassist Jaakko Nikko,drummer Toni Paananen and keyboardist Jonne Jauhiainen.

I got in touch with them for their story. Jaakko and Samuli answered my questions on the behalf of Reversion.
#######################################################
Our Reversion biography is quite extensive so let's bypass the formalities. But why did you choose that name, why did you want to play this type of music instead of any other form of music and what is your musical background ?

Jaakko: To choose a band name is propably the hardest task :)

Samuli: Well, we definitely had some problems with finding a decent name for this group. For a while we were called Eversio, which is latin and means destruction or something like that. But as usual, we found out that there already were a band called Eversio so we couldn't continue with that
name. Anyway, we didn't want to start the process all over again from the scratch so I added a few letters here and there and voila: Reversion.
Reversion means for example turning from one religion to another, and has kinda mystical feel to it which is cool.

Jaakko: I like a lot of different kinds of music, from jazz to classical to funk to extreme metal, so the progressive music is kind of natural compilation. You can have all of those styles in one song and to make it sound natural, there is the beauty.

Samuli: For me, this kind of music has always felt really natural. I didn't plan it so that it would be progressive or whatever, it just came out that way.
I've always found appealling those kind of songs, that you can listen over and over to, and still find something new from them. So that the music could really be called as art. Lot's of different layers and moods make music not to be so easily digested, like in from other ear and out from the other. So those are my feelings about the progressive elements and the heaviness, well, metal is best! Metal makes me move and arrises most feelings in me in general.

Jaakko: Yeah, I play more extreme metal in one of my other bands, and will incorporate those influences to Reversion for sure.

Samuli: My musical background, well, I've studied music quite a lot. When I first started playing guitar in age of 10 or 11, I had already played keyboard and drums for couple of years. I started to take guitar lessons pretty much right away from a private teacher. After that I studied music and playing in a classical school which wasn't really my cup of tea. So in age of 14, I managed to enter the pop/jazz conservatory in Helsinki and that's when things got serious. I took part of every possible course that was available and at the same time I played a lot with my first band called Smeth. Finally at age of 21, I managed to enter the Polytechincs of Helsinki and finally graduated as a guitar teacher in 2007.

Jaakko: My musical backgound consists of a lot of bands starting from late 80's, of course I took private bass lessons and musical theory courses in musical school.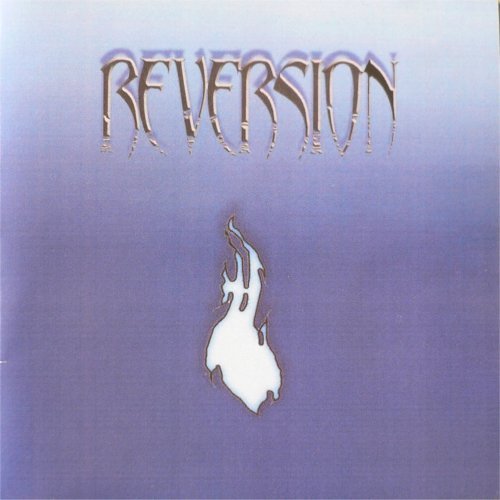 Let's go to your releases. Please tell us more about your EP Reversion from 2006

Samuli: Oh yes, the old days. This demo was self-produced and released in 2006. By this time, we had found a decent drummer, Jan, and our dear bass player Jaakko. Also our keyboardist Jonne was pretty new face in the band so finally we were ready to do our first recording. We chose two of our
strongest songs at that time, Mindstrom and Blue Flame, (we had almost 7 songs to choose from) to be presented on the disc. We booked a studio from countryside of southern Finland and recorded the whole package in two days.
This was actually the first time that Aleksi (singer) and Jonne met, in the studio! At that time, I was very pleased the way that disc came out, but now it feels the production could have been better. I think there's nothing wrong with the playing and stuff but the overall mood is quite dark. Well, that's the nature of how things work...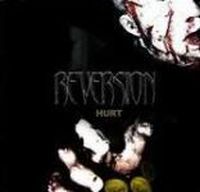 And the Hurt EP from 2007.

Samuli: Soon after when we finished our first EP, the next logical step was to start to do gigs. We had already a few gigs being booked when suddenly Jan decided to leave Reversion.

Jaakko: I contacted Toni (Paananen) and asked if he would join the band. I sent him some demo material and he agreed to at least help us out with the coming gigs, although the schedule was really tight.

Samul: I think it was like one song per rehearsals that Toni learned those difficult songs. Now things got really rolling, we played those gigs and they were smoking. More gigs appeared and also more songs were composed and rehearsed. So in early of 2007 we decided to hit the studio again. This time around we book more professional studio and I think, if my memory serves me correctly, the recordings were done in a week or so. This time we concentrated on the production a lot more and I'm still very pleased with that demo. It sounds fresh and energetic and we chose two a little bit different kinds of songs on to that CD, Immortalized and Hurt. This EP got really good feedback from the media and record labels.

Jaakko: We copied and printed both of our EP's with our own hands and did ourselves the sheet art and all. There's our blood and sweat (and beer) on those discs literally!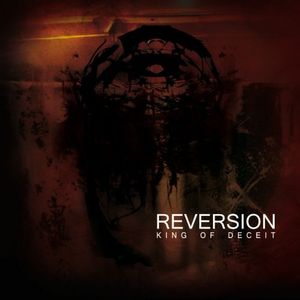 Please give us your long or brief thoughts on debut album King of Deceit released earlier in 2008.

Samuli: Soon after Hurt-EP, we got a record deal. By now, we had been playing our songs, I guess 10 in total, for years and we knew them inside out. Debut album included the four songs from our previous releases and four new tracks. The songs on King of Deceit were a summary from 4 past years so we had no problems in recordings which took about 25 days in total.

Samuli: It was really clear to us how the record would sould like and it was very determined action in overall. I really enjoy the dramaline in that CD, it has everything just as it shoud be and we did the best we could so I can't complain. We got very positive feedback from this CD also around the world. It could have been promoted a lot more efficiently so I think it really didn't got the attention it deserved.

How is your writing and creative processes ?

Samuli: Normally I'm constantly working on new ideas and songs. The last 6 months or so, I've suffered from a writers-block but I wasn't too worried about that. I can't force my ideas and they take time to hit me and now again, the ideas are flowing. In Reversion, we usually work so that I present the song ideas to the other guys and then we arrange them together.

Jaakko: Three of us (I, Toni and Samuli) usually gather on the rehearsal place and try to squeese and arrange the ideas together. Sometimes we change the course of the song completely.

Samuli: I usually have a brief idea of how the song should sound like. Maybe it should be fast, slow and heavy, rhythmic, melodical, mellow or what ever, and I'll work towards to that given mood.

Jaakko: There are times when Samuli intended some idea to be, say, a verse and we think that the part is definetely a chorus or bridge. Sometimes Samuli gets his way, mostly not :)

Samuli: Usually the best ideas occur when I'm not even playing. Like sitting on the bus or something and from there I can pretty much compose the whole song and when I get home, I think with my guitar or piano, in which key should the song go and figure out the modulations and other stuff.

For those of us who are not familiar with your music; how would you describe your music and which bands are good reference points ?

Samuli: This is always a tough question! I would say it's metal with some progressive and even oriental influences and can appeal to headbangers and more "deeper" listeners. As I mentioned before, it has a lot of different layers in it; there's growling vocals yet mainly melodical singing, lot of crazy solos and intense playing from all of the guys. It's modern music but not sounding too polished and robot-like.

Jaakko: It's like Dream Theater but with shorter songs and without long solos :)

Samuli: My main influences are Pantera, Symphony X, Dream Theater. I like the sound of Nevermore, Meshuggah, Katatonia, Opeth, Soilwork, Mnemic and the list goes on. I'm also into the math-metal bands like Periphery. I like all kinds of music styles in general from jazz to black metal. I love classical music as well and if the song is good, it doesn't matter in what style it's presented.


From where can your three releases be purchased from ?


Samuli: Our first two EP's you can order straight from us. The adressess are found from our website http://www.reversionband.com/" rel="nofollow - www.reversionband.com . You can purchase King of Deceit from for example http://www.cdon.com/" rel="nofollow - www.cdon.com and http://www.kampas.fi/" rel="nofollow - www.kampas.fi . You can also order it from various internet shops so just google Reversion - King of Deceit.


You are currently working on your second album. What can we expect from this album ?

Samuli: Oh yeah, I'm really excited about this album!! The overall spectrum has gotten broader, there are a lot heavier stuff than on KoD yet also a lot more mellow stuff. There's even one ballad with just guitar and vocals.

Jaakko: It's more tightly arranged and produced. There are the same amount of notes in one song than there was on any song on KoD, but in more compressed package. The songs has gotten shorter but faster. Also the songs are loonier and more diverse but still sounding strongly Reversion.

Samuli: This is closer to the idea of how I identify Reversion, the main elements are more present, aggression, melodies, playing, the whole package will be more professional that before.

Samuli: The songs were composed during last two years so it sums up more efficiently where we are now. We have had some issues with timing our schedules so the recordings has taken a long time. More than a year!! But there's nothing we can do about it and that's the way it goes. Now it
seems that we can finally release it in early 2011.

What is your plans for next year ?

Samuli: The most important, to release the new album. After the album is released, we will gig a lot. I just hope, that we could perform abroad also some day. So all ya booking agents out there: we're
available! I have also already some song ideas for the third album. I prefer to be one step ahead of where we're currently going. I have almost 5 songs composed and more ideas comes every day.

Samuli: Personally, I will also do some guitar clinics for example in February in Helsinki, when here are held the annual Finnish Metal Expo and in Musik Messe in Frakfurt in April. I'm really waiting for those events so I have to do a lot of practising to be in best condition I can.

To wrap up this interview, is there anything you want to add to this interview ?

Samuli: Thanks you so much for this opportunity! We haven't been updating our webpages recently but when the new disc is released, there will new pages and new gigs and everything will be new. So be patient, it will be worth it. Meanwhile, check some updates from our myspace http://www.myspace.com/reversionband" rel="nofollow - www.myspace.com/reversionband and get yourself a copy of King of Deceit and keep progging!!! We're taking over your town!







Thank you to Reversion for this interview





Their MMA profile is http://www.metalmusicarchives.com/reversion.aspx?ac=reversion" rel="nofollow - here and their homepage is http://www.reversionband.com" rel="nofollow - here






-------------
http://www.lyngby-boldklub.dk/" rel="nofollow - Forever TRUE - Forever BLUE!
https://rateyourmusic.com/~UMUR" rel="nofollow - UMUR on RYM