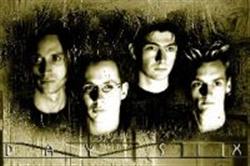 Day Six is a Dutch progressive metal band with two albums on their conscience. They are one of these rather unknown bands who deserve more attention. I got in touch with them for their story.
Robbie van Stiphout answered my questions.
~~~~~~~~~~~~~~~~~~~~~~~~~~~~~~~~~~~

When was Day Six formed and do you have any background from other bands ?
In 1993 Dolf van Heugten (the current keyboard player) and Robbie van Stiphout (guitars/vocals) started the band King of Darkness. The line-up changed in 1997; drummer Daan Liebregts joined the band and the band name was changed to Peanuts. Two years later the last change in the line-up was made and bass guitar player Nick Verstappen completed our current line-up, which is now stable for over 11 years. In 2002 we changed our name to Day Six.
Your previous band names was as diverse as King Of Darkness and Peanuts. Why did you choose the Day Six name ?
When we chose the name 'Peanuts' it was our intention to make punk rock. But the use of symphonic keyboards of course gave our music a very different feel. Our personal taste of music changed and so did our music. It developed very naturally towards progressive rock/metal. Of course the band name didn't fit our music anymore at that point. We decided to choose a universal name, that would always fit us even when our music takes on a different path. Day VI is the title of a song of us about the creation of a new world beyond the earth we can perceive now.
Whose bands were you influenced by ?
Despite the fact that we listen to various different bands and genres, I think when writing "The Grand Design" we were influenced most by bands like Porcupine Tree, Opeth, Dream Theater and Pink Floyd.
To start with; please give me your (long or brief) thoughts and lowdowns on.........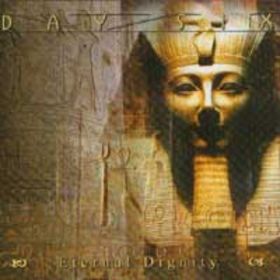 Eternal Dignity from 2003
Our debut under the name Day Six. The album consists of 8 tracks, varying in length between 3.5 minutes and nearly 15 minutes. We've used two different studio's to record the album, and it took us more than half a year. On two of the tracks you can hear a female choir of 30 singers. In 2005, Eternal Dignity was released in the USA. Each track on the album tells a different story, but the lyrics of the album are inspired mostly by ancient myths and legends.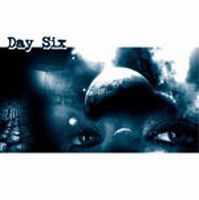 Promo 2005 from 2005
In 2004 we won two large national metal band contests (Aardschok Metal Bash and the Metal Battle), and both prizes were studio recording time. We decided to record a demo with two tracks: Age of Technology and Lost Identity. These two songs are also featured on 'The Grand Design' in a newer version.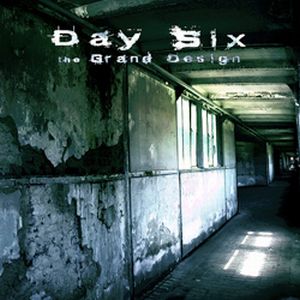 The Grand Design from 2010
"The Grand Design" is a progressive rock/metal album with many dynamics and various atmospheres. It contains our loudest (and longest) track as well as our most mellow track ever.
It is our first concept album in both lyrics and music; some melodies appear in multiple songs, while sound scapes paste together some of the chapters to complete the story. Yet every track stands on its own and can be listened to separately.
There are many dark and dramatic passages, but also very light parts, well in balance.
The concept story is written from the point of view of five scientists, who discover an extraterrestrial spaceship under the ice of Lake Vostok, Antarctica. Inside this ship they find proof of extraterrestrial intervention in the evolution of mankind from thousands of years ago. Things that could explain all of our religions as they are today, and also the means to help the human race on its further evolution.
For several reasons, the government elite debate on how to cover up this discovery. The five scientists are locked up in separate mental institurions and are being told they are deluded, while agents try to erase their experiences from their memories.
However, the scientists develop telepathic capabilities. They use this way of communicating to make new plans with each other and the E.T. beings to bring out the truth.
What is your plans for the rest of this year and next year ? Besides of the new album, what is your plans for this year and next year ?
We want to get out on stage as much as possible to promote the album. We are discussing a package deal with several other bands.
During our 10th anniversary we gave a special show with a large video screen with images and footage to tell the story of the album. This will also play an important part in our upcoming shows.
Further more, we already have a bunch of new material for the new album we're working on.
How is the writing and creative processes in your band ?
We always write the lyrics after we've finished the music. It is a collective process, where ideas can come from any band member. These ideas are worked out further in jam sessions. When it's usable, we record the ideas and expand them to songs. Before the final studio recordings we make pre-productions, which tell us which parts need to be altered.
How would you describe your music and which bands would you compare your music with ?
Our music can be described as progressive rock/metal. In reviews we are being compared with bands like Pink Floyd, Rush, Deep Purple, but also with younger bands like Porcupine Tree, Opeth and Dream Theater.
What is your five favourite albums of all time ?
In Absentia – Porcupine Tree

Wish you were here - Pink Floyd

Far beyond driven – Pantera

Scenes from a memory – Dream Theater
Dark side of the moon – Pink Floyd
Anything you want to add to this interview ?
Thank you for reading and check out 'The Grand Design'! See ya!
Thank you to
Robbie van Stiphout for this interview.