With kind permission from Torodd - Prog Archives
Circus Maximus from Norway was compared to the best bands in the progressive metal scene when they released both their albums. The band is now plotting a new album and further world dominance.
I caught up with Truls for an update.
-----------------------------------------------------------
When and by whom was Circus Maximus formed and do you have any background from other bands ? Why did you choose that name ?
Mike, my brother Mats and I started the band in the mid nineties. We were a "three-piece" until around 2000 when Espen Storø and Glen Møllen joined on keyboards and bass. We found the name in a videogame my brother and was playing on PC ages ago. For us, It has nothing to do with The Circus Maximus in Rome actually. We didnīt even it existed at the time....hehe.
Whose bands were you influenced by ?
In the early days it was Metallica, Judas Priest, Megadeth etc. When we got a little older it was Dream Theater, Symphony X and other mid nineties progressive metalbands. Nowadays itīs Muse, Mew, Carpark North ,old Toto, Meshuggah etc.
To start with; please give me your (long or brief) thoughts and lowdowns on.......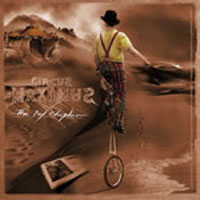 The 1st Chapter from 2005
Our first album which got us from nowhere to everywhere..hehe. I can tell that we are "rookies" on this record. Guess the influences are a little to obvious and we were a little immature at the time. The reception of the album overwhelming though and so were we... :) It has alot of great tracks on it.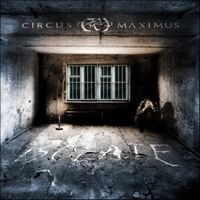 Our second record which turned out to be more like we wanted to sound. Guess we found our own thing on this album. It accidentally became a concept album as well, since Mike, Glen and myself, all wrote lyrics that had the same theme without even knowing. I remember it was alot of work putting all those lyrics together to get that red line through the whole album. I wish the mix had a little more "punch". It doesnīt sound as "metal" as I wanted it to. Very proud of this record.
There has been no new studio album since 2007. What have you been up to these years, what is the latest update on your band and what is your plans for this year, besides of the new studio album ?
A lot of things has happened like Mats had a kid, Lasse been working with other projects, Glen has become a fireman and Iīve had lots to do with other projects as well. Weīve also been using alot of time making new material.
According to your website, you are currently recording a new album. Please tell us more about this album.
Yes, we are. The songs are more or less done. Weīre going to start recording pretty soon. Canīt really reveal anymore as of yet...hehe.
How is the writing and creative processes in your band ?
Itīs mostly Mats who comes up with the most material, but we all contribute with ideas and riffs. I actually have two whole songs that Iīve composed this time. Hope they make the cut... :)
How would you describe your music and which bands would you compare your music with ?
I donīt really like to compare us with anybody, but for the untrained ear we probably sound like a breed between DT, SYX, Toto, Meshuggah, TNT, Mew, Muse, Metallica, Megadeth, Pink Floyd, Carpark North etc.
Circus Maximus is one of several really good progressive/power metal bands from Norway. Norway is mostly known for the black metal scene though. How is it to break out of the shadows of the goat herders and promote your own brand of metal in both Norway and world wide ?
Well, itīs not that "new" anymore that other genres in metal comes out from Norway than only black metal. I guess us, Pagans Mind, Illusion suite, Aspera, Leprous any many other bands represent Norway very well in this form of metal.
What is your experiences with the music industry and do you have any regrets ?
Thereīs always something you regret like signing some contracts you werenīt supposed to sign etc. The music industry is not at nice place for rookies thatīs for sure. Be sure to always have the right people backing you up and donīt take any crap from record companies and managers.
What is your five favourite Norwegian metal/prog albums of all time ?
Tough one..... In no particular order:
ARK - Burn the sun ( not entirely norwegian but almost )
Conception - Flow ( a great classic and the bands last album )
Pagans mind - Godīs equation ( good friends and a great album )
Aspera - Ripples ( Young guys that have released an amazing debut album )
Circus Maximus - Isolate ( Got to have one of my own...hehe )
Anything you want to add to this interview ?
Keep supporting us and stay metal! New album soon... Be patient..
Thank you for this interview, Truls.