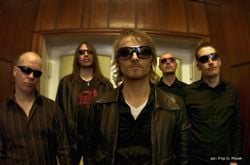 Anubis Gate was initially formed in 1984 by Jesper M. Jansen (bass) and Henrik Fevre (guitar,vocals) under the name V-Axe.Per M. Jensen (drums,vocals),who had previously played with Henrik in Mercyful ,replaced the original drummer.
After a name change to Graff Spee, the band started to gig and record some demos,gaining some local attention.In 1987 the band split up,with Henrik leaving due to creative differences.Jesper and Per stayed together and formed local metal band Extreme Feedback,with Morten Sorenson (vocals) and Kim Oleson (guitar).In the following years Per and Jesper will form and dissolve many bands of varying musical genres and styles.
Morten and Jesper had kept in contact and started writing new material with a progressive metal sound and after recording of a demo started seeking other musicians and found singer Torben Askholm, formerly of prog metal band Northern Empire.
Hitting the studio in 2003 after writing enough material for a full length album, Anubis Gate recorded "Purification",a loosely based concept album about fighting inner demons and psychological cleansing.

Three more albums followed.
I got the Anubis Gate story from Jesper M. Jensen
###########################################
Anubis Gate started as Graff Spee back in 1984 and includes members from Invocator, Maceration and Geronimo. To start with, many of us remember Invocator's Weave the Apocalypse with fondness. What is your memories from that album and what is your memories from Invocator ?
Hi, Jesper M. Jensen here, guitar in ANUBIS GATE. I was the bass player in INVOCATOR a very long time ago. I was 17 years old when I joined, & played with them for a couple of years. I do remember some concerts, in DK, Holland & a short tour in Finland. The debut album was something new. It was the first time for me to experience the recording process, for an album released on a record label. I left the band before "Weave the apocalypse" was written & recorded, & like you I also enjoy this album.
Please tell us more about your years as Graff Spee.
My friend from school, Henrik Fevre, now bass ANUBIS GATE, talked about a band he had with a friend, a heavy metal band. I had some old synthesizer, & Henrik asked if I wanted to join, with the bass in mind. We grew up in a small town. No one was into metal here. We were kids, 11-12 years old. I got my first bass, & then the youngest HM band in Denmark recorded a demo, did own material, & some gigs. I started to enjoy metal more & more. Metallica, Mercyful fate, Artillery, Iron Maiden, to begin with. I liked the instrument, this world of our own, special years.
Which brings us over to Anubis Gate; please give me your (long or brief) thoughts and lowdowns on.......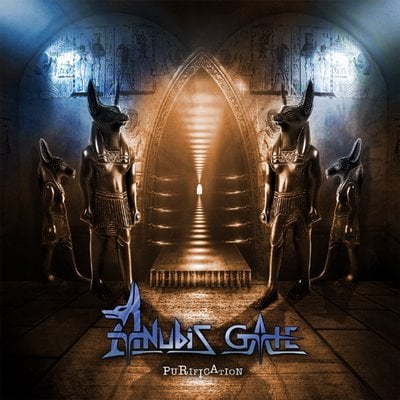 Purification from 2004
PURIFICATION means a lot to me, our debut album. I had years without a band, & still enjoying to write music, ANUBIS GATE was born around 2001. I did track bass, guitars, keyboards & Morten Soerensens drums at home, for PURIFICATION. We recorded vocals, additional tracks at Hansen studios, Jacob Hansen did the mix and mastering.
It is a dark & heavy sounding album. More doomish, not progressive as what is to come. It was well received, reviewed, people liked it. The ANUBIS GATE values, & the musically freedom begins. Looking back, we took some good chances.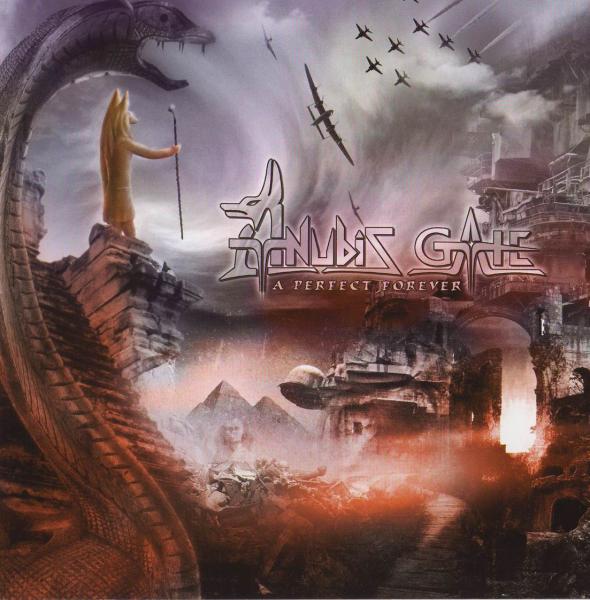 A Perfect Forever from 2005
Still dark sounding, heavy riffs, but more melodic. Not the up-tempo power metal. I find this one of our best albums.
I like the vocals from our original singer, Torben Askholm.
ANUBIS GATE becomes a full band. With help from Henrik Fevre & Kim Olesen on PURIFICATION, they now join the band, contributing more in the songwriting. Writing this album was exciting, I did some songs with Kim and Henrik, and it gave a big output on this album. We recorded at Jacob Hansens studio, this time everything, the production suits the songs. 2 of the tracks are older than PURIFICATION, & they fit this release very well.
Henrik did more vocal melodies & lyrics this time. We had a few gigs, Prog Power Europe 2005 in Holland being our debut. Unfortunately Torben did suffer voice problems & short after release, we had no lead singer. A long search for a new frontman begun.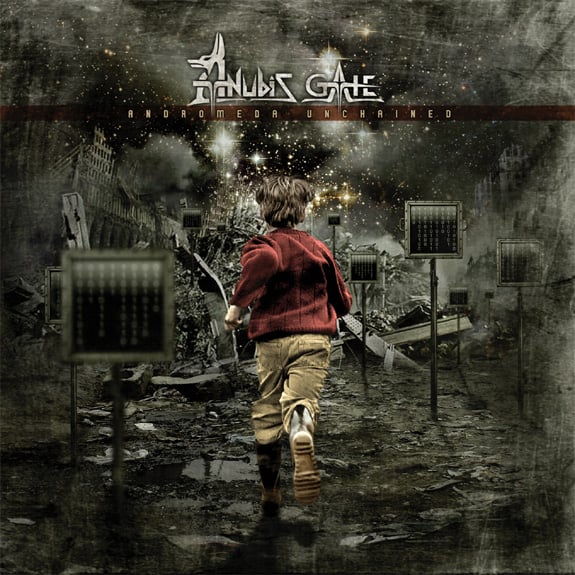 Andromeda Unchained from 2007
Our producer, and old friend, Jacob Hansen, join as lead singer. He is the perfect match for ANUBIS GATE. This situation gave us new energy, a good boost in writing the album. I think this is one of our best albums, in all terms.
Now we are 4 different songwriters, to make a bigger AG sound & diversity.
We got nominated in the Danish metal awards in 3 categories, "Danish metal album of the year", "Best production", "Best album cover".
The feedback is extremely positive, & it feels like people start taking notice of us. This might be our most important album till now.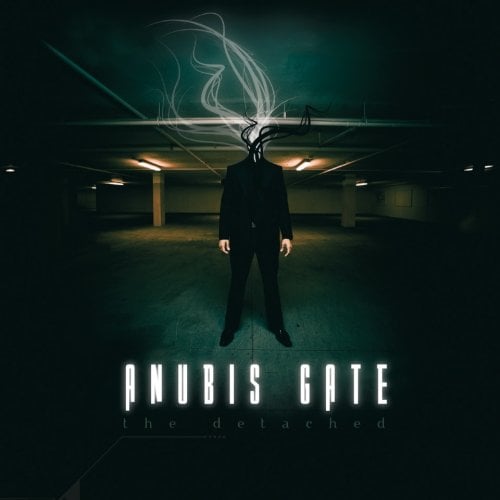 The Detached from 2009
This was done with everything we learned from the last album. For me the 2 first albums connect, same goes with this one & "Andromeda Unchained". I think it holds very strong tracks, no fillers, being an interesting concept album as well. Again this is an album that takes time to open up, so it's nice to see people do take the time with it. We won a category in the Danish metal awards, "Best production of the year", people seem to enjoy this album a lot. We did a concert with this line-up, it might be released in the future.
Do you regard yourself as a heavy metal band, progressive metal band, power metal band or a....... well, how would you describe your music ?
A mix of thrash riffs, hard rock, progressive, pop-like melodies, old school heavy metal, power metal, symphonic :-)
Melodies & good songwriting, not really a specific genre.
Which bands are you most inspired by ?
Many great bands, artists, not only metal for me. It changes what I listen to. I enjoy finding good music that I never heard before, old or new. It could be Nick Drake, Devin Townsend.
What is your plans for this year and where do you want to take this band ?
We are in the recording process of our new album, it will be done this year. This album will be really good!, I'm very excited about this one.
In general ... more music, keep ANUBIS GATE alive.
Just to wrap this interview up; do you have any regrets in your music career ?
Not really.
What is your five alltime favourite albums ?
So many...I cant pick only 5!
Anything you want to add to this interview ?
Thanks for setting up this interview & to the readers.
Thank you to Jesper for this interview