Fates Warning: Darkness In A Different Light Tour
Location: Virgin Mobile Mod Club, Toronto, Ontario Canada
Wednesday, November 20, 2013
Opening Bands: Halcyon Way, Cauldron

I was looking forward to this show for quite some time. I hadn't been to a metal show since 2007, so to take in one of the best prog metal bands ever coming off a very strong album with Darkness In A Different Light is as much as I could hope for.
I didn't expect any openers at the show, but we got two of them.


Halcyon Way (http://www.metalmusicarchives.com/artist/halcyon-way)
Georgian metal band Halcyon Way was the first band up at around 8pm, and they played for about a half an hour. Their style is mainly power-prog with the incorporation of growled vocals. Overall, they aren't the type of metal band I'm into, but they were a solid start to the evening. They had those uber-metal song titles like "Web of Lies" "Age of Betrayal" and "Desecration Day" that made me smile from ear to ear. They handled their frequent tempo changes nicely, and had an aresnal of stage moves at their disposal.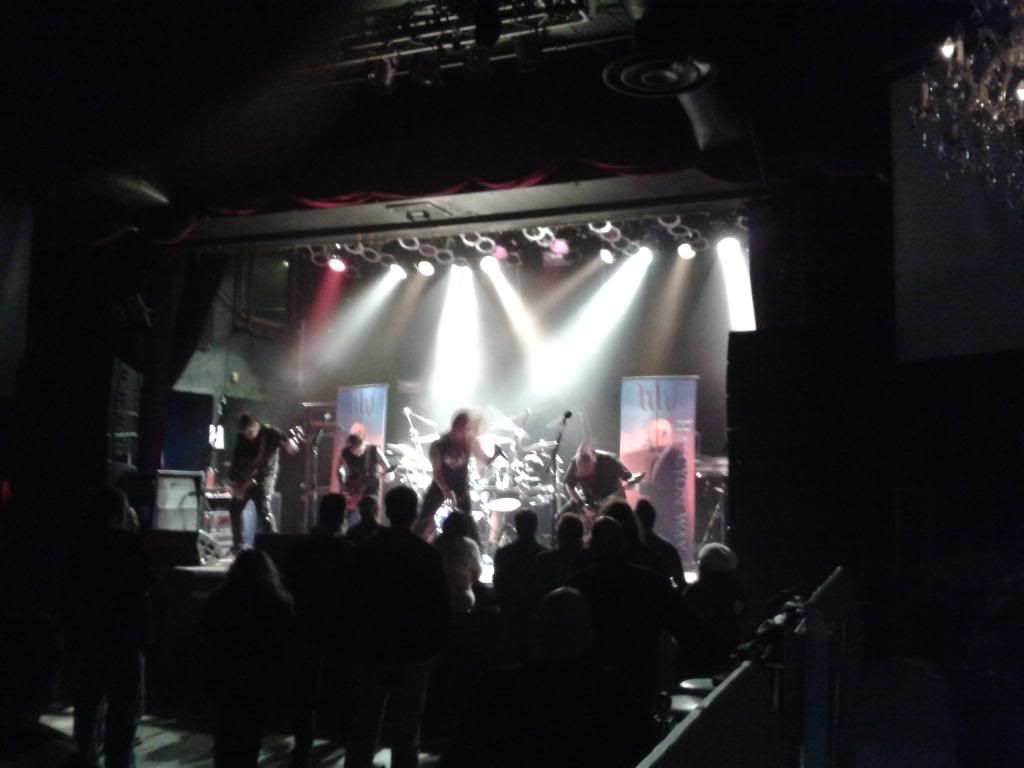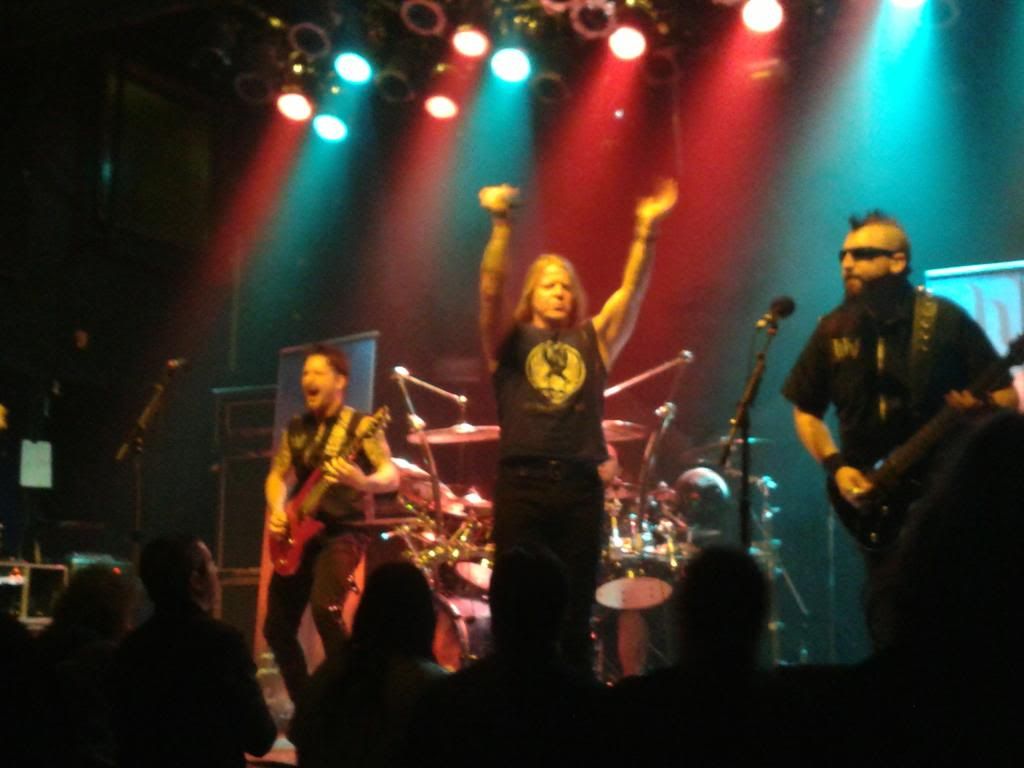 Cauldron (http://www.metalmusicarchives.com/artist/cauldron)
I was caught by surprise by this retro Toronto-based trio. Seeing that the guitarist and bassist were rocking Angel Witch and The Rods t-shirts, I shouldn't have been. Straight-ahead, old-school metal delivered in good fashion. It felt like I was transported to 1985 (not that I can remember the year I was born in). Once again, they aren't the type of thing I seek out these days, but I was really digging the vibe they put out there. Reminiscent of bands like Motorhead and Anvil with a bit of an early Rush vibe.
Like Halcyon Way, the had many of those song titles that by hearing the song name, you knew what you were getting. I can't recall titles off-hand, but do remember them playing Black Sabbath's "Digital Bitch". They started around 9pm, and played for around 40 minutes.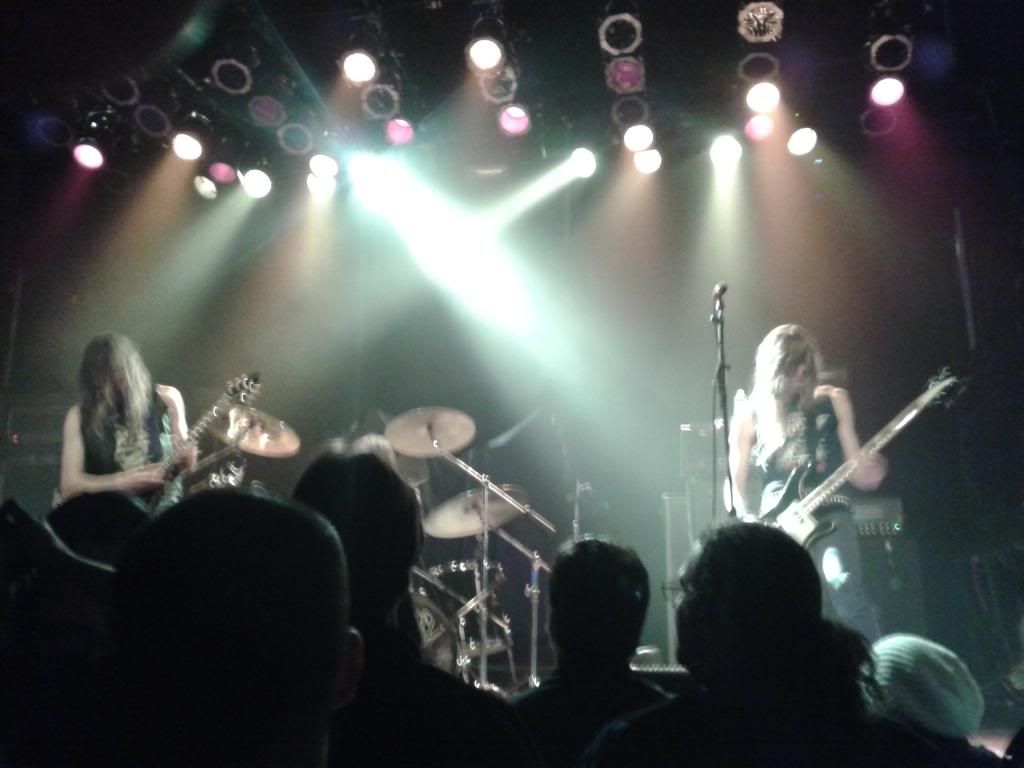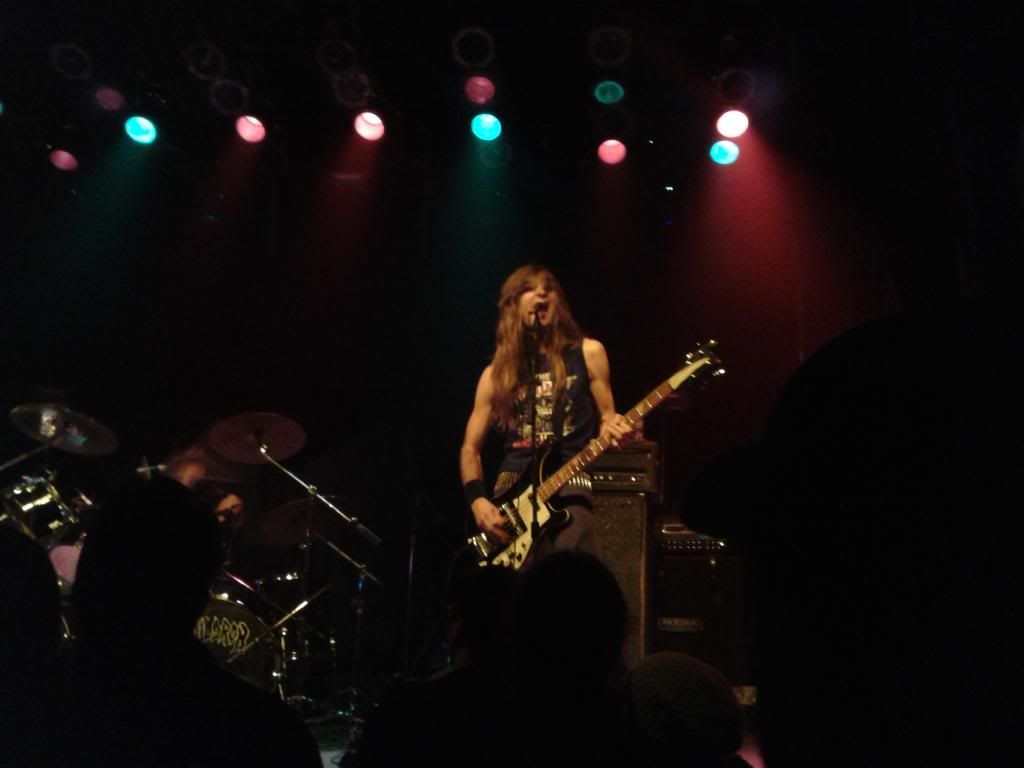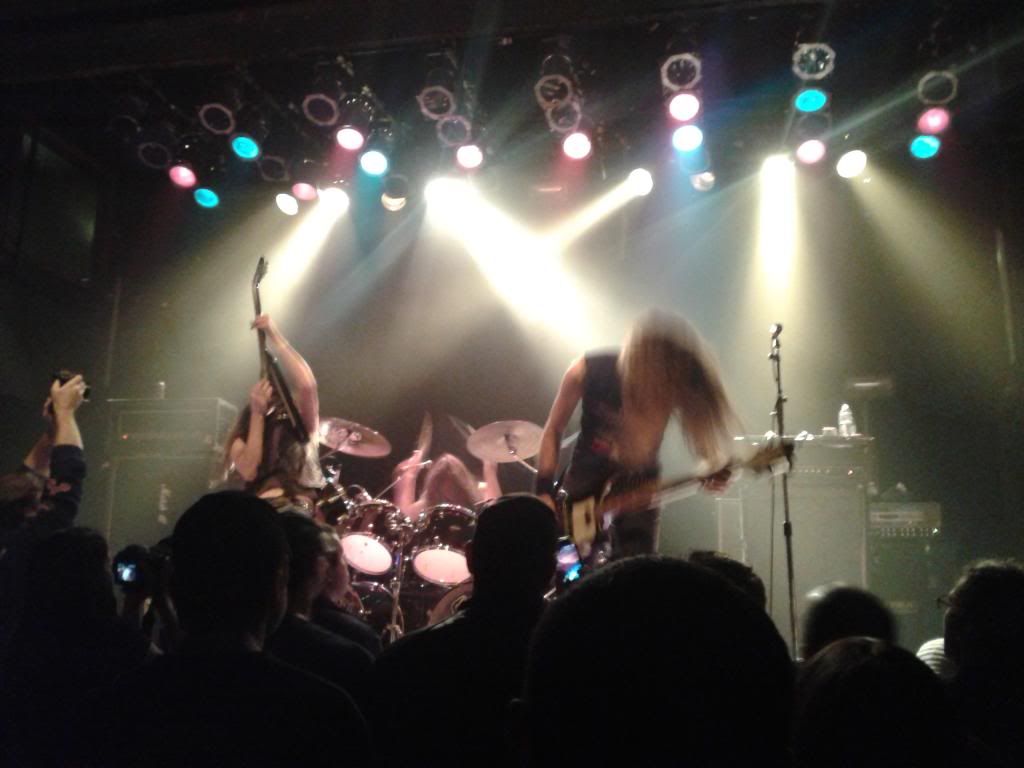 Fates Warning (http://www.metalmusicarchives.com/artist/fates-warning)
The much-awaited headliners got their start at around 10:10. I enjoyed the variety in their setlist, selecting songs from every album going back to Perfect Symmetry. I was surprised they played nothing of No Exit (they often play "Quietus") considering the fact that one of the t-shirts they had at merch featured that album.
I was stationed at the right side of the stage, where touring guitarist Mike Abdow and bassist Joey Vera were stationed. I would have got a more central view of the stage normally for better sound (Jim Matheos was often notably quieter than Mike), but I took the opportunity to get close to the action. This was partly as nobody usually moshes to Fates Warning (except for one drunk fellow trying to stir one up), and I got all my moshing out of my system in my teen years.
Performance-wise, I have no complaints. I didn't hear too many notable errors or anything. Ray Alder spoke fondly of the crowd despite the low turnout (I'd guess around 120 people were there), and made cracks about how cold it was outside. He also kindly reminded us that they recorded the Parallels album in Toronto. The whole band played great, and Mike Abdow was a great fill-in choice for them. He fit right in image-wise and plays Frank Aresti's lead wonderfully.
Additionally, I bought a tour hoodie to match the album t-shirt I got in a pre-order, and I unfortunately had to take off early to catch the last train out of town that night (missing only the final encore, thankfully).
Setlist:
Batcat (Mogwai song, used partly as an intro.
1) One Thousand Fires
2) Life In Still Water
3) One
4) A Pleasant Shade of Gray, Part III
5) Another Perfect Day
6) Down to the Wire
7) A Pleasant Shade of Gray, Part VI
8) Pieces of Me
9) I Am
10) The Eleventh Hour
11) Point of View
12) Firefly
13) Wish
14) A Pleasant Shade of Gray, Part XI
15) Through Different Eyes
16) Monument
Encore:
17) Still Remains
18) Eye to Eye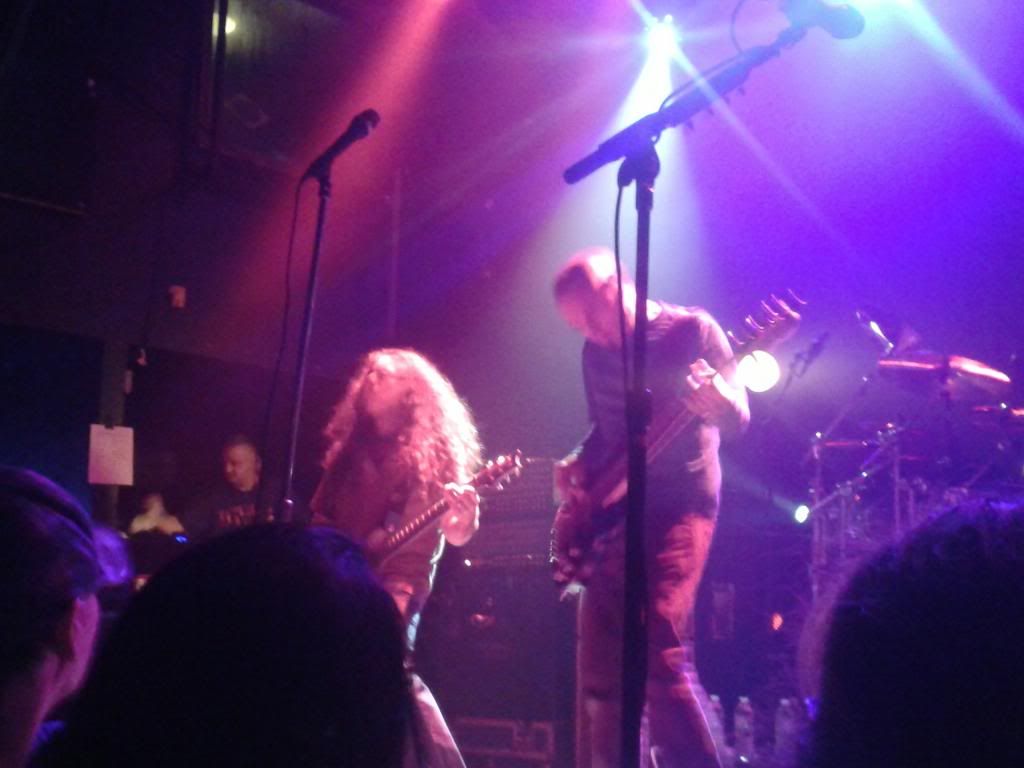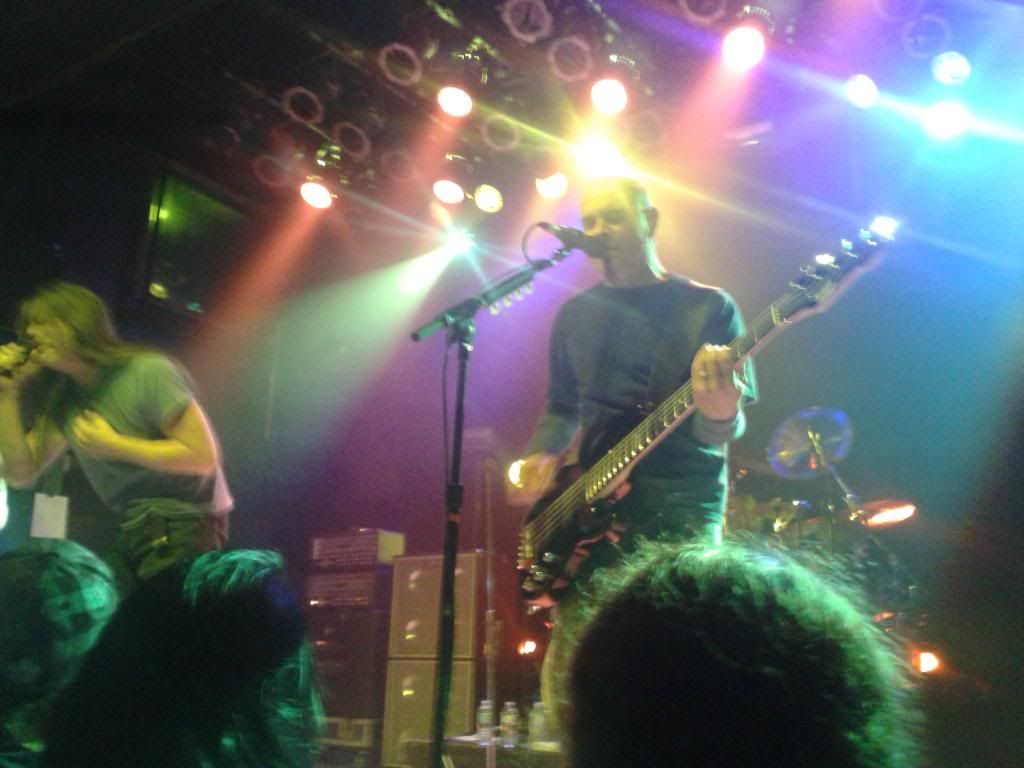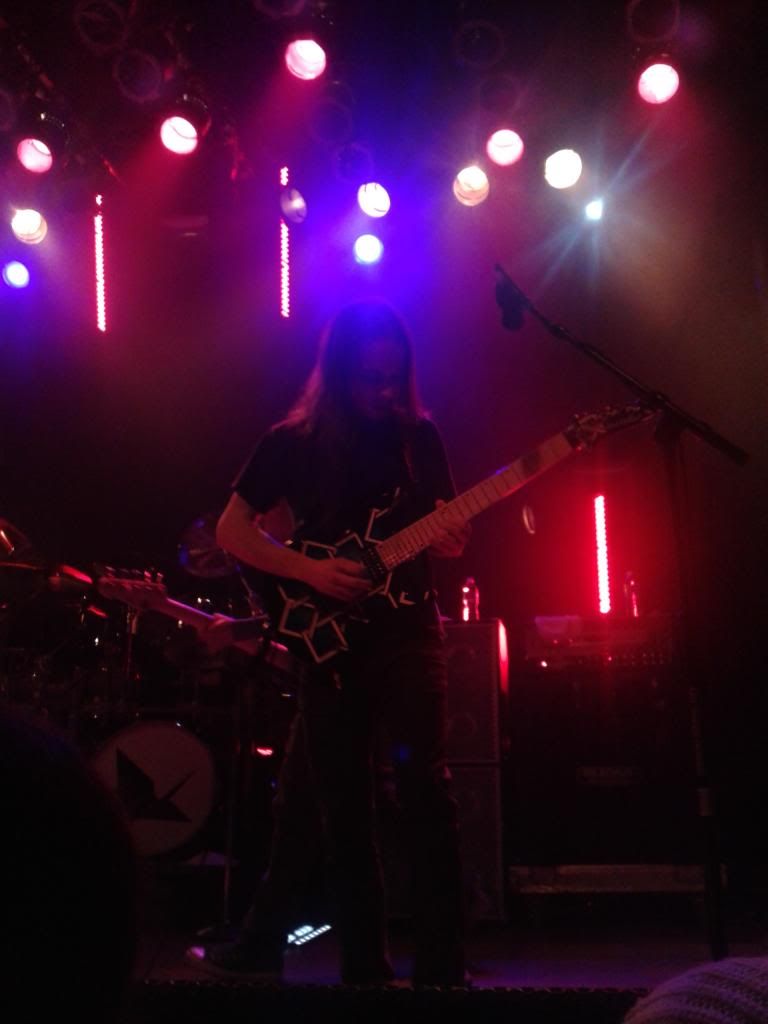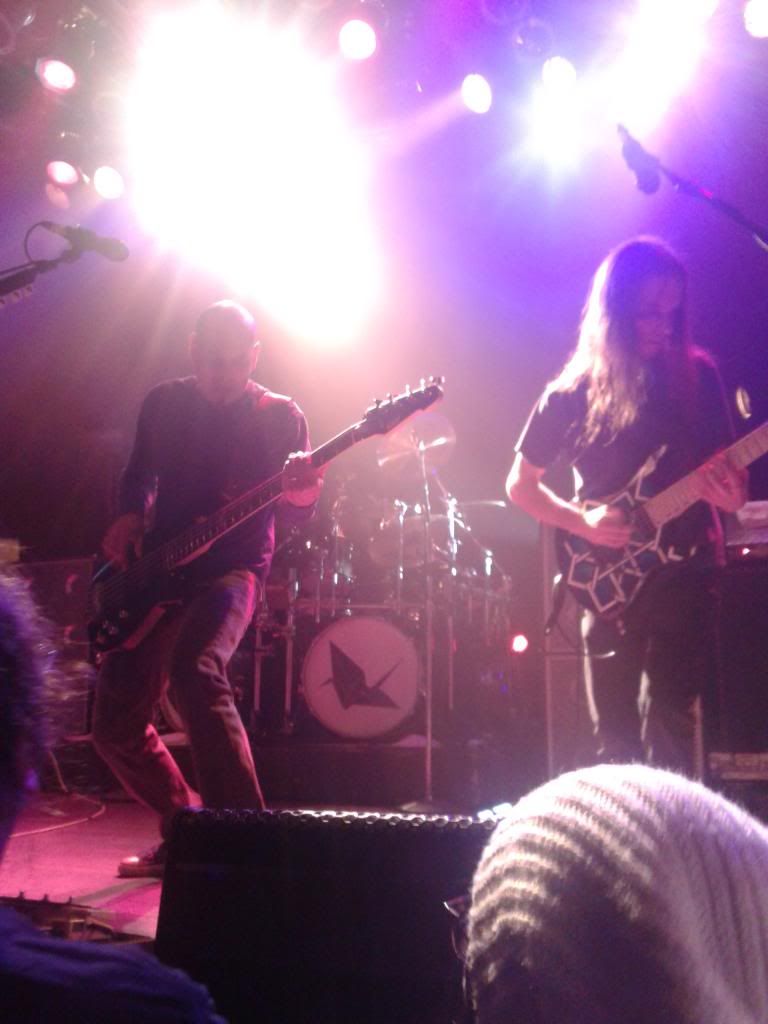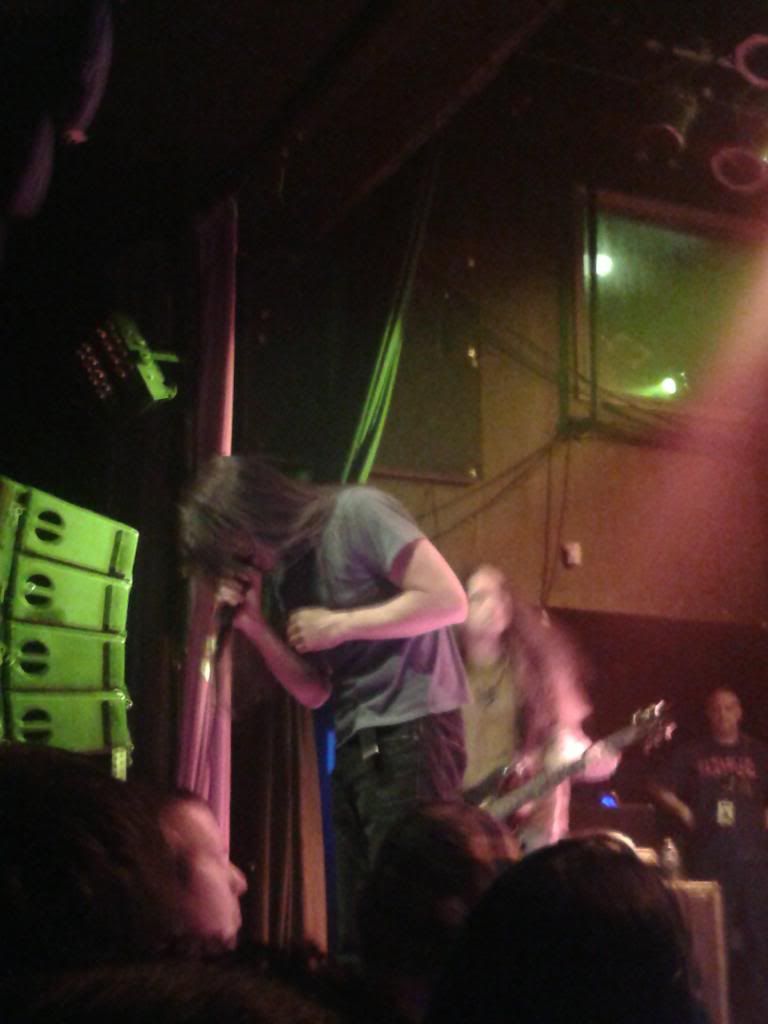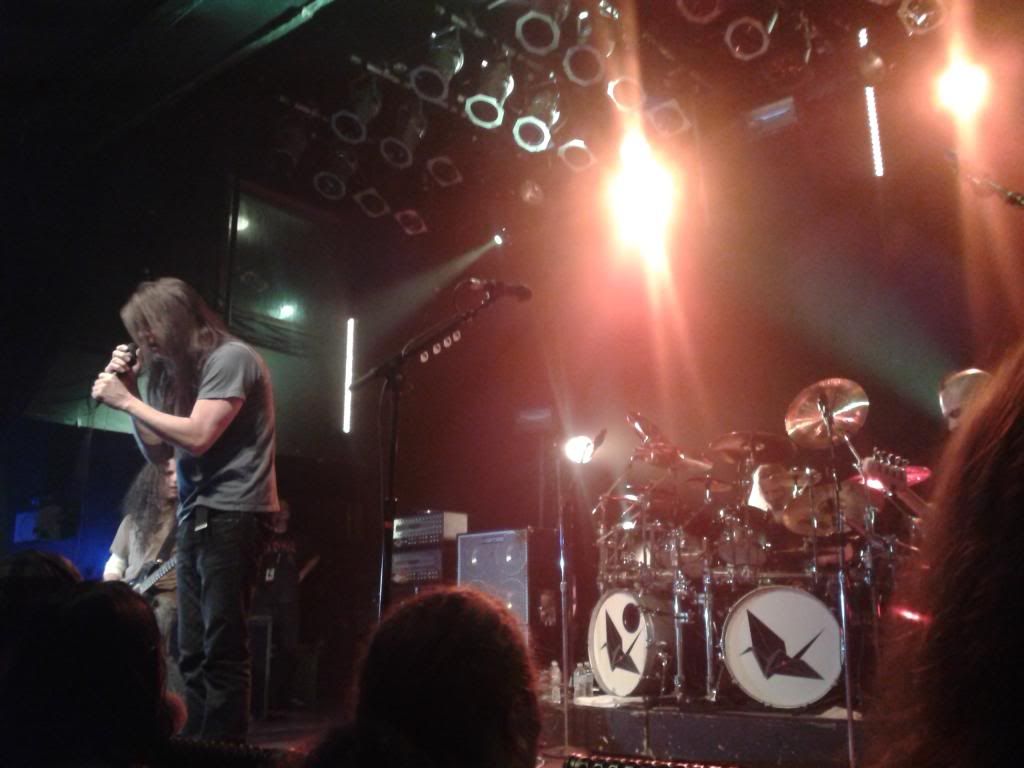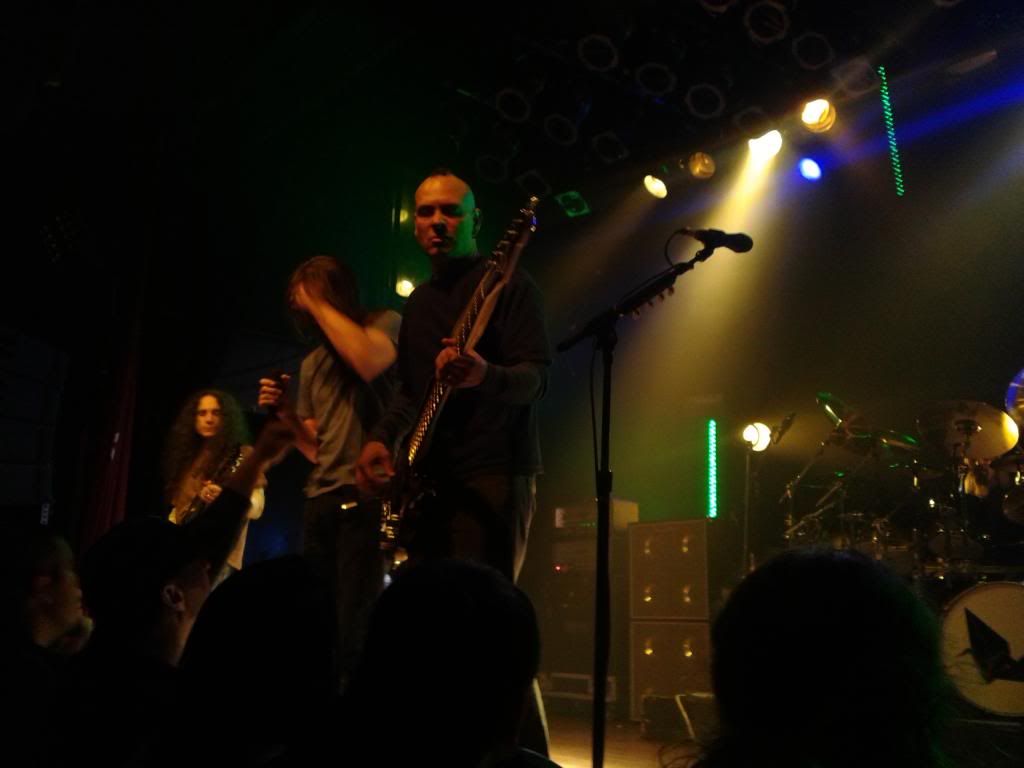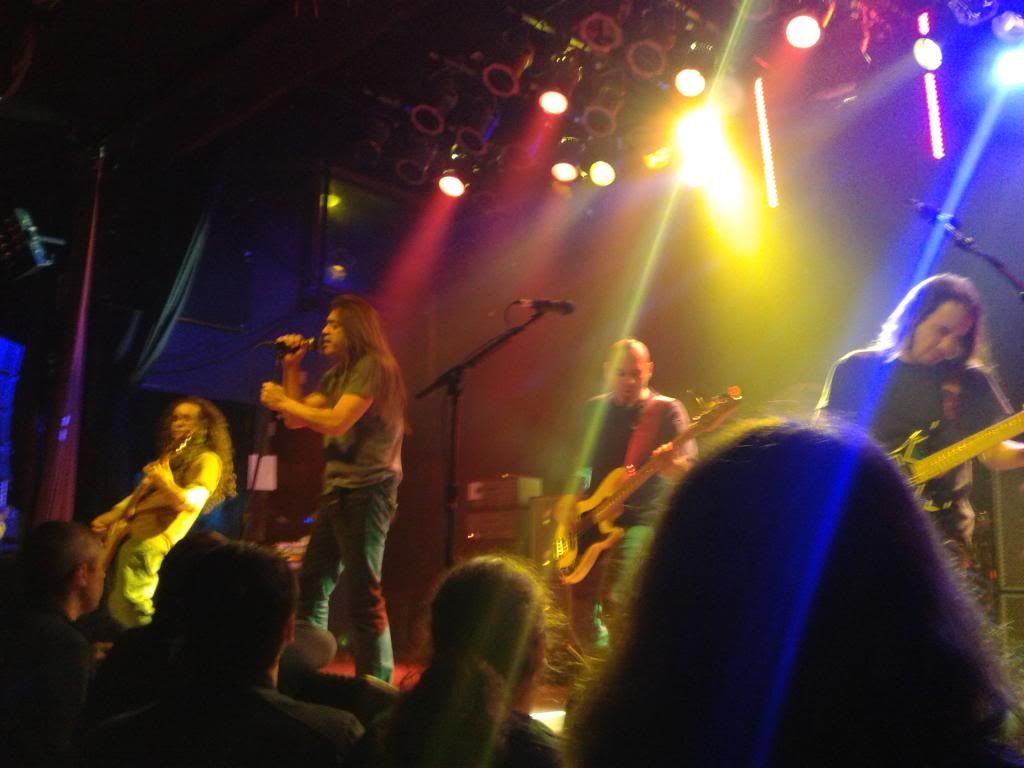 For better photos that I didn't take:


Edited by Stooge - 24 Nov 2013 at 2:26pm