A TORN MIND (Prog Rock / Metal) - DEBUT EP 'BARRIERS' AVAILABLE NOW


Scottish prog rock band
A TORN MIND
have announced the release of their debut EP '
Barriers
'. Self-recorded and produced, the EP serves as a striking introduction to their brand of modern, melodic rock.
A Torn Mind's sound is fresh and powerful, with a strong contemporary progressive edge and the five tracks that make up 'Barriers' weave their way through an array of powerful riffs and expansive, off-kilter song structures combined with bold harmony vocals. The quartet display a musical maturity beyond their years, delivering a diverse and dynamic debut effort that draws influence from acts including
Dream Theater
,
The Mars Volta,
Karnivool
and
Thrice
.
On the task of self-recording and mixing the EP, singer/guitarist Grant Kilpatrick states; "
Producing the EP ourselves is something that happened quite naturally. As we began thinking about recording our first release, everyone was happy to just give it a bash and dive head first into the project. It was very much a team effort!
" Despite the task of overseeing their EP's creation at every stage, Grant says that he feels it was worth the effort; "
It was a pretty intense process, with most of the tracking and mixing being done at night or at weekends in our spare time, but it has been rewarding and we've gained a lot from the whole process.
"
'
Barriers
' is available digitally from most major download stores including iTunes, as well as physically, direct from the A Torn Mind online merch store -
www.atornmind.bigcartel.com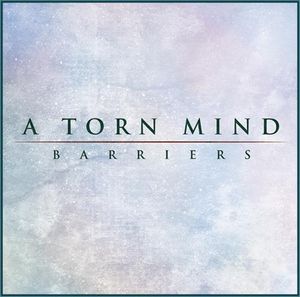 Tracklisting:
1. Sixes & Sevens
2. Edge of the World
3. Titans
4. Impurity
5. Vita
Praise for 'Barriers':
"Ambitious and mature musically while displaying both easy accessibility and genuine depth... A Torn Mind have a considerable amount to commend them and display significant promise"

[Classic Rock Presents Prog]
"They create some brilliantly constructed progressive songs and show that they have the potential to be something truly great"
[Powerplay Magazine]
"Those seeking genuine new contenders in the field of progressive rock should be in raptures over A Torn Mind"
[Mass Movement Magazine]


"A band alive with discovery, with desire, with possibility."
[Organ Magazine]
A Torn Mind is:
Grant Kilpatrick - Vocals, Guitar
Chris Hartles - Guitar, Keyboards, Saxophone
Ryan Anderson - Bass, Vocals
Euan Sked - Drums, Vocals
- - - -
Offical Site:
www.atornmind.com
MySpace:
www.myspace.com/atornmindband
Facebook:
www.facebook.com/pages/A-Torn-Mind/113394599036
Twitter:
www.twitter.com/atornmind
Blog:
www.atornmind.blogspot.com
Webstore:
www.atornmind.bigcartel.com
International shipping - Order 'Barriers' online! (Also available on iTunes + other leading download stores)
A TORN MIND ON METAL MUSIC ARCHIVES


Edited by Titan - 12 Jul 2010 at 1:54pm