In our interviews, we normally focus on the metal musicians themselves, discussing their music, inspiration, and releases. And this definitely is important enough, but another group of very important agents are the labels that release metal music. Especially when it comes to the underground scene, indie labels are incredibly important, releasing and distributing extreme music that others won't even touch. One such label is Temple of Torturous, whose catalog of releases covers some of the most interesting black metal releases to date. We have had a chat with Zhenjie Fu of Temple of Torturous, who discusses the label's history and ambitions, and also describes some of the recent albums to see the light of day via Temple of Torturous. Regardless of which type of music you like, if you are interested in underground indie music, you should read this interview.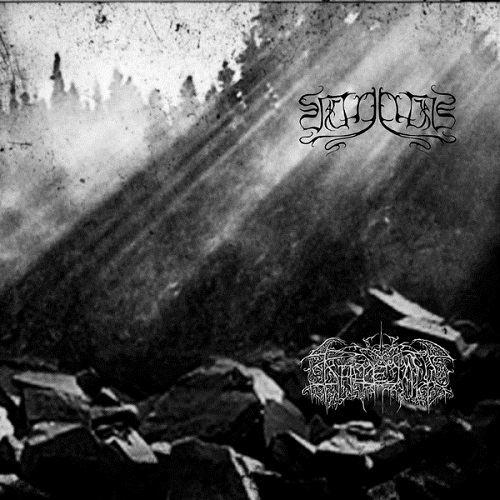 First of all, could you tell us what Temple of Torturous is all about? What is the label's mission, so to speak?
Well, firstly ToT was established merely as a BM distro, back then when we were still based in Shanghai, China. At that time, it was not that accessible for a Chinese BM audience to buy records directly from labels or distros outside of China. ToT mainly served as a bridge between the Chinese audience and black metal scene all over the world. Since late 2008, we decided to publish our first release which was
Kältetod / Veineliis Split DigiCD
due to our personal relationship with R. of
Kältetod
, the mission since then has been to support the artists whom we share a common value with and try to release something special both music-wise as well as visual representation-wise to the audience.
Why was 'Temple of Torturous' chosen as the name of the label?
ToT is meant to be a realm for all torturous things, is our interpretation towards the world after the computer revolution, towards the music scene after the digitalization revolution. Also the name implies all the releases from here are somewhat dark, cold as well as emotional.
Temple of Torturous is often characterized as a black metal label. Does Temple of Torturous exclusively release music from black metal artists?
Well, yes and no, ToT was a distro specialized in BM music, and until now, most of the releases are indeed at least BM related, but things are slowly changing here, probably we will still release BM related records from time to time, but overall our ambition is to make the label to work in a cross-genre fashion, and we would like to call ourselves an indie label instead of a pure black metal label.
In March 31 this year, Temple of Torturous released two albums - namely, Echtra's Sky Burial and Total Negation's Zur Späten Stunde | Zeiträume. How would you describe the Echtra-release?
Echtra has always been a unique project for us, we are really proud to be able to represent the project; for us, Echtra is beyond any genre boundary, it is even beyond music itself. Therefore, it is extremely important for us to be able to release
Sky Burial
in a packaging of CD / DVD, to use the video of their live ritual to show a different dimension of the project. We urge all the audience who are reading the interview to check this project out! More people need to experience such a masterpiece!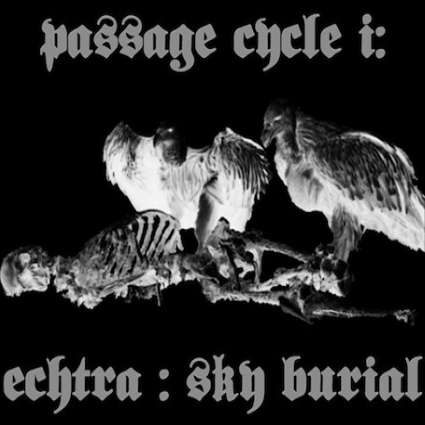 What about the Total Negation-album?
This is our second release of Total Negation; we were always impressed by the sound structure and composition in Wiedergaenger's music, therefore we are really happy we could continue working together this time, and with
Zur Späten Stunde | Zeiträume
, Wiedergaenger decided to have a revolution to his own project, to challenge his music by adding elements from 70's Krautrock, to use Vibraphone as well as Melodica as the main instrument and so on, we are really happy about the result, and we also think this matches the current development of the metal scene, I mean audiences are not content with one man projects who play raw mid-tempo black metal music anymore.
Zur Späten Stunde | Zeiträume
is a very special record for us, and definitely will be in our choice of best 2013 albums.
Melencolia Estatica's H
ë
l was released not too long ago which also goes for Kolp's The Outside. How have those albums been received by fans and critics?
The feedback has been quite positive. Well, we appreciate all the opinions about our releases, not only good ones but also bad ones, as long as the opinions are honest and personal. When it comes to the 'fans', ToT is still a very underground operation, most probably, many people who are reading this interview have not even heard of the name, on the other hand, we do have a small amount of followers who support us from the very beginning of the label, for them, they know what to expect from ToT.
What other artists do you have on the Temple of Torturous-roster?
Our current roster can be found
here
.
Although black metal is the key genre for Temple of Torturous-releases, the artists on your roster sound very different from one another. What do you appreciate in artists whose music you want to release?
As mentioned above, we are aiming for a cross-genre operation, 'label' of the music is not the most important aspect when we decided to work together, instead, it is really important for us how the bands are working themselves and what kind of message the band is carrying. We are indeed trying to create a family feeling here.
Temple of Torturous is essentially an indie label. There are a number of indie labels around who specialize in extreme metal. Are there any particular advantages to being an indie label as opposed to being a major label in the world of extreme metal?
Hmm... ToT is an indie label and it can only be an indie label due to its reputation and limitations, but on the other hand, I personally never mean to develop the label towards a major label. Well, I think the advantage of being an indie label lies in its flexibility and independence, e.g. when we work on a release, we can decide ourselves together with the band how we want the release look like, what kind of promotion we want to run for the release and so on.
What about the difficulties? What are the major challenges in running an indie label?
Well, one of the difficulties is of course the budget and resource being such a small label, however we do enjoy what we are doing and we try to get the best out of what we have in hand.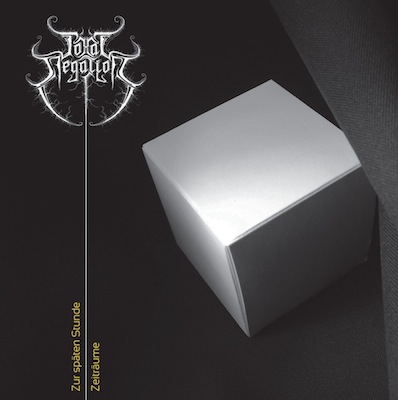 Does Temple of Torturous have any goodies in store for the metal-loving community after the release of the Total Negation- and Echtra-albums?
We do have quite a few projects in the pipeline, 2013 will be most probably the busiest year we are facing. We are now concentrating on finalizing the second full-length of
Fyrnask
, the debut album
Bluostar
got overwhelmingly good feedback, comparing with
Bluostar
, the second album will be even stronger than that in every aspect, stay tuned for more information soon!
Where can people go for more information on Temple of Torturous, and where can Temple of Torturous-releases be purchased?
The best is to to go to the following places:
Homepage:
http://templeoftorturous.com/
Online shop:
http://templeoftorturous.com/shop/
Bandcamp:
http://templeoftorturous.bandcamp.com/
Facebook:
http://www.facebook.com/pages/Temple-of-Torturous/198674800178015
Thanks for taking your time to do this interview.
Thanks to you as well!


Edited by Time Signature - 06 May 2014 at 10:24am