As usual, our wonderful group of collaborators put together a list of 2012-released albums they deemed worthy to be considered "best of the year". Up to 30 were picked from each collab's brain and put through a rigorous grading process in which our Excel skills were put through hell and high water. The outcome was a list that, as determined by our collabs, embodies the absolute finest in heavy metal during the year 2012. So...
let's go!1. Enslaved - RIITIIR
Whoever said there�s nothing new under the sun obviously hasn�t met Enslaved. Norway�s finest continue their seemingly never-ending evolution to release possibly their magnum opus; the band�s 12th studio album sounds just as fresh as most debuts, proving that the well of creativity may never run dry for those gifted enough to find it. RIITIIR is, simply put, an album of extraordinary craftsmanship, and overwhelmingly deserving of the top spot in MMA�s 2012 Album of the Year.
"Its rich and diverse blend of extreme and progressive styles of black metal makes for an album that is as heavy as it is intelligent, and a very worthy follow-up to 2010's stunning
Axioma Ethica Odini
.
RIITIIR
is a powerful, innovative, and overall killer album that may be Enslaved's finest masterwork to date. Amazing."
-J-man
2. Distorted Harmony - Utopia
With just their first crack at it, Israel�s Distorted Harmony lands in 2nd place in our poll. A remarkable album considering the age of the musicians who play on it, Utopia draws so much attention not only because of the virtuosic instrumental work, but the fact that the band originally released the album for free on their SoundCloud page. Sounding right at home next to all of your progressive rock classics from the �70s and their heavier offspring from decades later, Utopia is indeed a shining diamond in the rough; whoever abides by the philosophy �you get what you pay for� may want to take a listen to this. Chances are they�ll make an exception.
"This album has it all � complex, flowing compositions that artfully weave a tale for the audience, instrumental wizardry, electric and symphonic soundscapes, great vocals, and good production. It is nothing short of a masterpiece, and easily one of the best albums of the year."
-DTGuitarFan
3. Baroness - Yellow and Green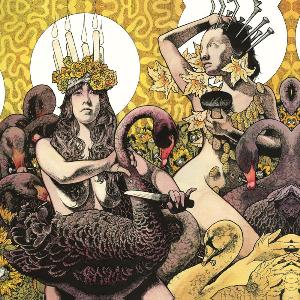 Another band that just can�t stay in one place for too long, Baroness has struck gold with their third full-length release, Yellow & Green. While this double album may continue the colored-title theme of previous efforts, Yellow & Green is far and away the most eclectic of Baroness� works to date, an impressive display of creativity that makes previous comparisons to bands such as Mastodon and High on Fire seem far-fetched at best. While Red Album and Blue Record were solid in their own right, Yellow & Green might just be the piece of work that defines Baroness as a band: sprawling, creative, and never afraid to take a few risks. In this case, they�re highly rewarded.
"'New musical direction' is perhaps the scariest combination of three words to fans of any band, but for my part Baroness' three year metamorphosis after the competent sludgefest
Blue Record
is an absolute triumph. A strange amalgam of stoner metal and the heaviest end of psychedelia, with a few spacier moments... the album is saved from becoming a nostalgia-fest by taking on musical influences from much more recent subgenres."
-Warthur
4. Overkill - The Electric Age
It�s just another day at the office for thrash metal veterans Overkill, who followed up the success of 2010�s Ironbound with another album of the same kind: pounding, riff-oriented, well-produced, and professional. Another delicious blend of thrash and groove metal for the consummate hard workers, The Electric Age is without a doubt deserving of a place on this list.
"
The Electric Age
is beefier. It�s darker. It�s got even more aggression and even more attitude. Don�t think Overkill could get any better? Well, they just did."
-Diogenes
5. Headspace - I Am Anonymous
Something of a �supergroup,� Headspace released their debut to immediate favorable reception. With the son of Rick Wakeman on keyboards and Damian Wilson on vocals, there�s already plenty for progressive rock fans to indulge in, and I Am Anonymous carries such superb musicianship throughout a lush soundscape that should be immediately pleasing for fans of this genre.
"The way the music builds between sections easily drags me in and I often can�t believe it when these lengthy tracks seem over in the blink of an eye. The level of variety between the tracks also keeps the album fresh. Each of the eight pieces has its own feel and atmosphere."
-adg211288
6. Rush - Clockwork Angels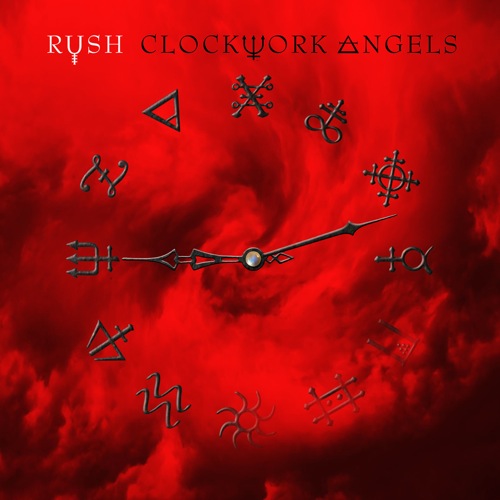 Perhaps their heaviest album yet, Rush�s Clockwork Angels takes the trio�s usually tight musicianship into uncharted territories; the steampunk universe penned by Neil Peart makes for quite the adventure indeed. Instrumentally, the band has never sounded better, delivering its best hard rock riffs since the 1970s in a punchy production. All the years of waiting have paid off for progressive rock fans.
"
Clockwork Angels
is a strong and fresh album, it is energetic, entertaining and focused, it is heavy rather often and has enough ideas per song to justify each song�s length. It just sounds vital and has enough depth to reward repeat listens."
-KingCrimsonProg
7. Meshuggah - Koloss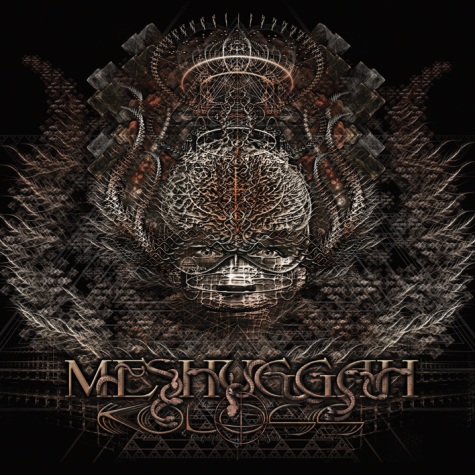 No strangers to innovation, Meshuggah returns with another brutally technical offering in Koloss. The Swedes have begun focusing more on memorability and songwriting lately than in years past, but the end result is still no surprise to those who have followed the band faithfully for the past couple of decades: hard-hitting, djenty technical metal that many have replicated but few have mastered. If there was ever any doubt, Meshuggah are still one of the latter.
"The playing is outstanding as ever and you�ll probably find yourself hynotized by the groove, the razor sharp riffing and the heavy beats that these guys deliver like no one else. So have they burned out on ideas or begun to repeat themselves? Hell no!!!
Koloss
is another high quality and distinct sounding album by Meshuggah, showcasing that they are fully capable of sounding unmistakably like themselves while at the same time incorporating enough twists to their sound, to make each album they release stand out as an individual entity in their discography. "
-UMUR
8. Threshold - March of Progress
In what was bound to be an instant favorite among our collabs, Threshold released their first album since the tragic passing of former vocalist Andrew �Mac� McDermott to a warm reception. Damian Wilson sounds confident and charismatic as Threshold delivers their usual blend of melodic, sludgy, and accessible progressive metal in several well-written songs.
"March of Progress
undoubtedly delivers the same goods that fans have been expecting from Threshold for the past decade and a half. It�s classy, well-produced, and mature; none of which should be surprising, but will be delightfully devoured by metalheads and progheads all the same."
-Diogenes
9. Testament - Dark Roots of Earth
After releasing one of the most critically acclaimed �comeback� albums in thrash metal history in 2008�s The Formation of Damnation, Testament had a tall order in trying to top it. Consider it done! Dark Roots of Earth continues the roll Testament has been on since 2008, incorporating even more brutal elements into the unmistakable songwriting of guitarist Eric Peterson and vocalist Chuck Billy. Thrash metal fans would be wise to check this one out.
"[
Dark Roots of Earth
] pretty much embodies the classic Bay Area Thrash sound, but in a way which still comes across as fresh and modern primarily through the excellent production job and the surprising amount of melody in the songwriting."
-KingCrimsonProg
10. Kreator - Phantom Antichrist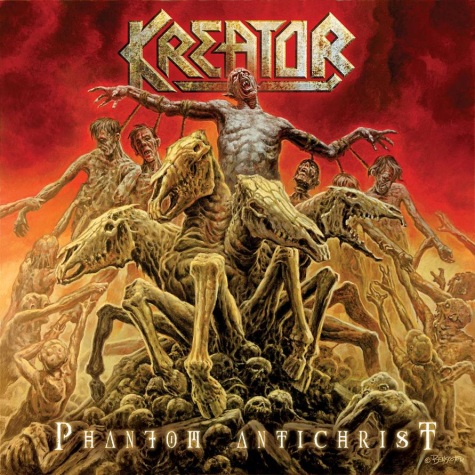 Yet another remarkably consistent thrash metal band earns a spot in our list in Kreator. Having been on a tear since the turn of the millennium, the Germans show no signs of slowing down with their latest slab of well-produced melodic thrash. �Professional� isn�t always a word that comes to mind when listening to such releases, but Kreator knows damn well what they�re doing, and as such it should be no surprise that Phantom Antichrist makes an appearance on our list.
"A return to the speedy thrash metal riffing of the eighties but with a more melodic, almost melodeath-like approach. In other words, a mature form of thrash metal, that while it certainly is aggressive and hard edged, is also varied and as mentioned melodic."
-UMUR
11. Neurosis - Honor Found in Decay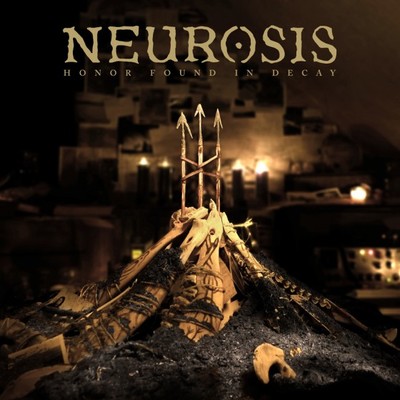 One of the most distinctive metal bands out there, Neurosis returns with yet another album based around one thing: a crushing atmosphere. It seems like they go about this a different way with each offering, but Honor Found in Decay is vintage Neurosis; sludgy guitars, tasteful electronic sampling and tribal drumming make this a can�t-miss release for post-metal fans.
"While
Honor Found in Decay
is probably not an album that�ll surprise fans of the band, it�s still obvious that Neurosis are as creative and determined as ever. They not only write intriguingly structured and damn heavy and atmospheric music, they also deliver that music with a burning passion that�s admirable."
-UMUR
12. [TIE] Ne Obliviscaris - Portal of I
Ne Obliviscaris� debut album lives up to its pre-release hype as a very impressive extreme prog metal release. The Australians clearly have many realms of influenced, as this is much more than the all-too-common Opeth clone; included in Portal of I are violins and flamencos aside the expected growling and riffing, all delivered together with the youthful energy of a band out to prove they belong-and belong they do.
"[Ne Obliviscaris] draws in a lot of influences from both within and outside of the metal spectrum, so aside from progressive and black metal expect the odd passage to put you in mind of death metal, folk music, flamenco, and more. The band holds nothing back. And to cut a long story short Ne Obliviscaris have brought all of this together into what I feel is one of the most unique sounding progressive metal releases I�ve heard for some time."
-adg211288
12. [TIE] Vaura - Selenelion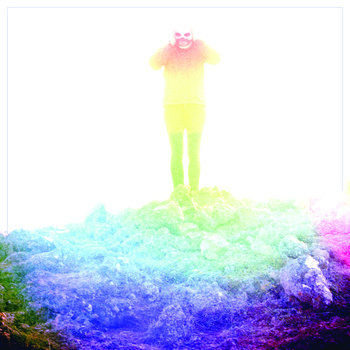 Featuring members of renowned avant-garde metal acts such as Kayo Dot and Maudlin of the Well, it should come as no surprise that Vaura�s debut album is hard to classify. A musical rendition of some of director Stanley Kubrick�s most famous works, Vaura brings together elements from countless subgenres of music to create a group of tunes that is, quite simply, without comparison. Definitely one for the open-minded.
"On the surface,
Selenelion
is a dark, heavy, and rather quirky album, but over repeated listens, beautiful melodies really begin to set in and leave a major impression on the listener. That's the sign of a great album in my opinion, and it's exactly this depth that makes Vaura such a worthwhile act."
-J-man
14. Wodensthrone - Curse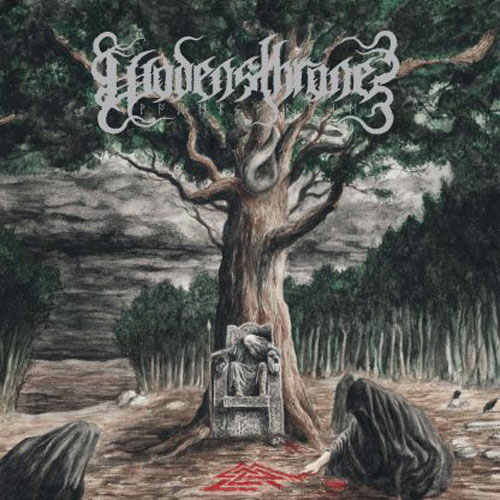 Wodensthrone�s second full-length album features post-rock and folk influences brought together into an atmosphere of ever-popular �blackgaze,� so much that this would probably be closer to a classification of atmospheric metal than black metal. In any case, Curse displays a remarkable knack for creating dark atmospheres for listeners to lose themselves in, and most certainly deserves a spot on our list.
"With powerful compositions and exceptional performances, and a lyrical slant which combines nostalgia for olden-times paganism with a Wolves In the Throne Room-esque reverence of mother Earth and hatred of what we humans have done to her, the band certainly have most of the bases covered as far as atmospheric black metal goes, and they deliver the goods with aplomb."
-Warthur
15. Drudkh - Eternal Turn of the Wheel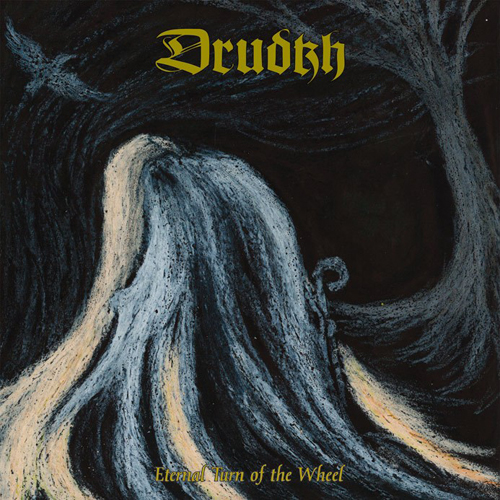 Another high-quality atmospheric black metal release graces our list with Drudkh�s latest offering of crushing-yet-soothing soundscapes. Quite the prolific band, Drudkh seemingly gets darker and darker with each release, but there�s something powerful about listening to Eternal Turn of the Wheel that will make it appeal to a wider fanbase. Pop this one on at night and enjoy.
"One of the darkest albums of the band,
Eternal Turn Of The Wheel
has a really intriguing, fascinating and gloomy atmosphere that reminds of a nocturnal, spectral, and especially, sylvan sight, where ancient ghosts roam around."
-Phonebook Eater
16. To-Mera - Exile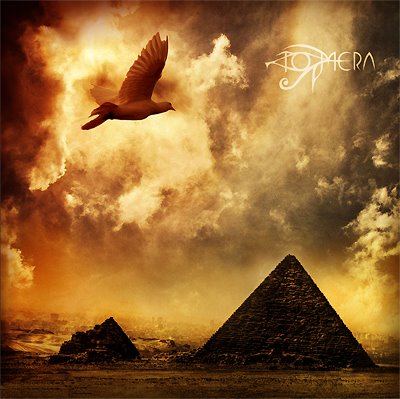 A concept album dealing with internal struggles rather than a series of events, Exile lands on our list because of its unique take on the progressive metal subgenre. A talented group of musicians, To-Mera pushes the envelope not by adding more sounds, but rather by sticking to their guns: long songs with instrumental breaks and mood changes with lush keyboards and guitar textures. This formula is executed well enough to make To-Mera�s third full-length album their best yet.
"Pairing up dynamic, aggressive and atmospheric metal with a poignant concept, newcomers will be surprised by how well To-Mera are able to digest their influences into something convincing and fresh. Of course, existing fans of the band already knew to expect this!"
-Conor Fynes
17. [TIE] Ea - Ea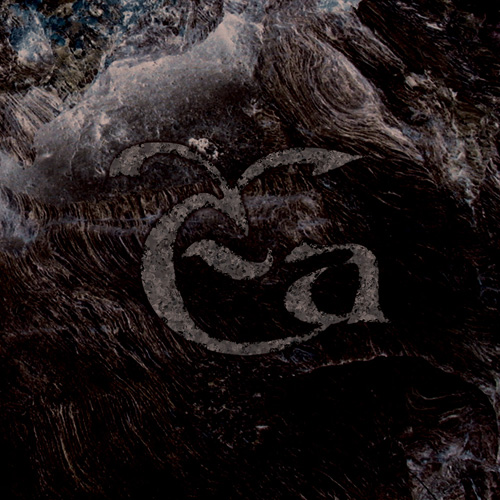 Russian funeral doom metal band Ea compiles their self-titled album with just one track, so it�s almost a forgone conclusion that fans of long-form, atmospheric metal will find much to enjoy here. Loaded with layers of sludgy guitars and melancholic pianos, Ea delivers an impressive piece of funeral doom that keeps the listener engaged feeling every second of its intense atmosphere.
"Funeral doom is a pretty difficult genre to pull off and keep entertaining and involving, but here I think Ea have done so. It's well worth finding a copy of this album if you're a fan of funeral doom and have 47 minutes to spare for an involved listen."
-renkls
17. [TIE] Ihsahn - Eremita
A rare �solo� album makes an appearance on our list thanks to the mastermind of Norwegian black metal band Emperor. As with any solo act, Ihsahn flexes his creative muscles, dishing out plenty of progressive black metal enhanced by a great production and played by an impressive array of guest musicians, including Devin Townsend and Jeff Loomis. Ihsahn�s trademark saxophone arrangements also make an appearance.
"Once again, Ihsahn surrounds his music with an incredible production, much cleaner and polished than some of his previous works, and with incredible musicians; he himself does a terrific job in every track, with both the shrieks and the clean vocals. "
-Phonebook Eater
17. [TIE] Xandria - Neverworld's End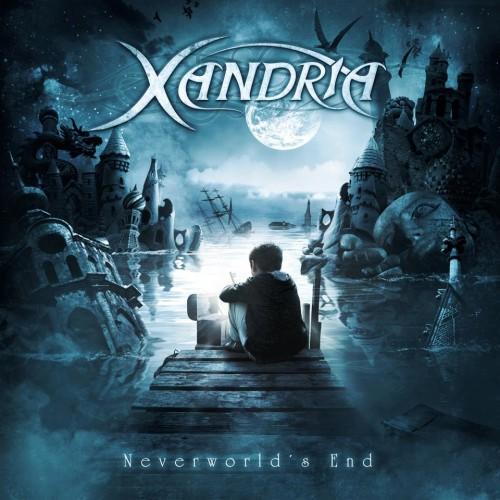 Symphonic metal might be a subgenre that some folks are lukewarm on, but Xandria�s fifth full-length album would be an excellent choice to try winning those people over. Simply put, it�s so epic, heavy, and just overall enjoyable to listen to that it makes preconceived notions about subgenres moot. An impeccable atmosphere and powerful female vocals add a distinct flavor to Neverworld�s End that earns it a spot in our list.
"It�s symphonic metal at its finest. We�ve got heavy guitars, fuelled by the speed of power metal, excellent use of the symphonic element to create an epic backdrop to the metal, and a flawless performance from Manuela Kraller that adds so much to the classical bombast of the sound, and in a couple of places there�s even a bit of folk thrown in for good measure, and also some surprising progressive twists. If I could only have one word to describe the album it would be �epic'"
-adg211288
20. [TIE] Between the Buried and Me - The Parallax II: Future Sequence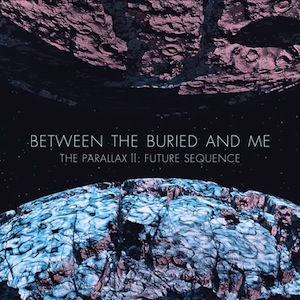 Undoubtedly a technically proficient group, Raleigh�s Between the Buried and Me sets themselves apart from the rest of the avant-garde metal scene with their willingness to explore numerous genres of music (metal or not) throughout their arrangements. The Parallax II: Future Sequence is no different, running the gamut from the expected metalcore sections to spots of jazz fusion.
"In my opinion, BTBAM live and die by not by their instrumental gymnastics (which are never really lacking), but by their melodic content and willingness to fully commit to the style of music they tackle within a particular section the song. Factors such as this provide some of their freshest and most enduring material since [2007's]
Colors
."
-Stooge
20. [TIE] Converge - All We Love We Leave Behind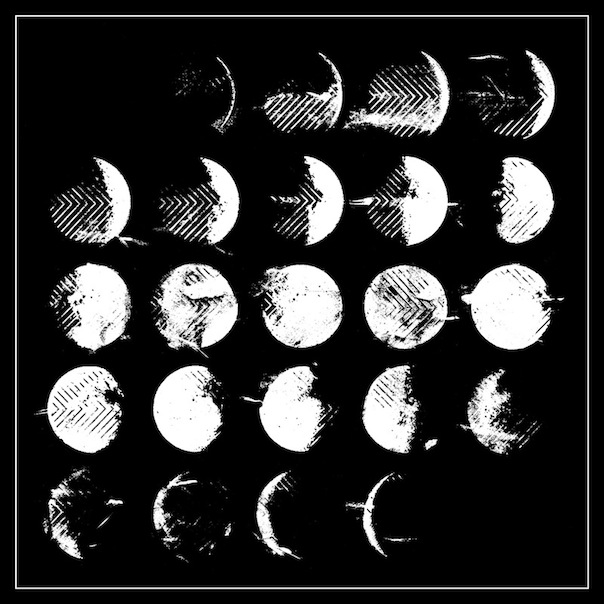 Yes, we listen to metalcore too! Converge delivers the goods on All We Love We Leave Behind with an assault of meaty riffs that do exactly what they�re supposed to do: kick your ass. Though it�s relatively short, this album is well-produced and should appeal to fans from most sides of the extreme metal spectrum.
"Converge's
All We Love We Leave Behind
is utterly relentless. It simply never lets off for more than about 10 seconds at a time, which makes the relatively short 38 minute duration fly by. But more than that, the music is well composed and superbly executed... filled to the brim with catchy riffs, without eschewing any of Converge's well-known brutality."
-Triceratopsoil
20. [TIE] Hail Spirit Noir - Pneuma
Greece�s Hair Spirit Noir makes a good first impression with their debut Pneuma. Another progressive black metal act, Hail Spirit Noir focuses on �70s hard rock and psychedelic influences to give their music a distinct atmosphere. As such, it might appeal just as much to classic prog fans (if not more so) than black metal fans.
"Hail Spirit Noir literally sounds like the result of a sixties' psychedelic rock group on a bad acid trip; everything from the vintage-sounding production, retro keyboard styles, and and progressive song structures brings us back to the golden age of psychedelic rock... except there's something different. Black metal-styled riffs, harsh vocals, and a twisted sense of melancholy somehow ended up in the mix, and the end result is unlike anything I've ever heard before." -J-man
20. [TIE] Kayo Dot - Gamma Knife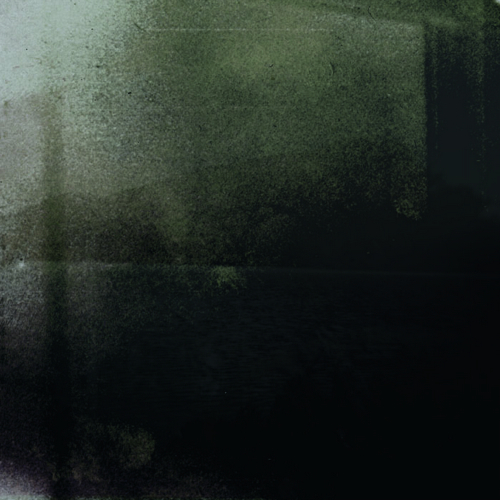 Always an adventurous listen, Kayo Dot returns with their fifth full-length album Gamma Knife. A relatively short album by their standards, Kayo Dot still pushes the envelope in terms of how many ideas Toby Driver can stuff into a given period of time, bringing back the aggressive metal edge of his previous works while retaining the abstractness usually associated with this project. As always, avant-garde fans should find much to be pleased with here.
"It's not quite metal in the traditional sense, but Kayo Dot have certainly brought back a much heavier sound to their music. For one, the guitars are back, although the most distinguished instrument in the sound is the saxophone. Yes, the saxophone is there to beckon in the heaviest, darkest moments of Gamma Knife, and yes, it works."-Conor Fynes

24. Napalm Death - Utilitarian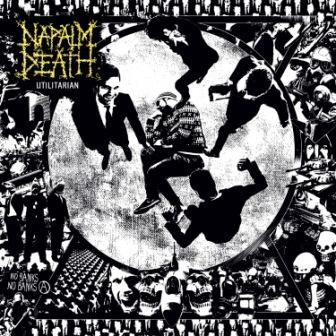 A staple in grindcore and a household name among anyone who considers extreme metal to be a favorite of theirs, Napalm Death continues their march of releasing the most brutal music on the planet with their latest effort Utilitarian. Those familiar with the legendary act should know what they�re in for: an unmistakable blend of death metal and grindcore delivered with precision and the energy of bands half their age.
"
Six consecutively brilliant grindcore/death metal releases with original material since their artistic comeback with 'Enemy of the Music Business (2000)' is not only an impressive achievement; it�s legendary."
-UMUR
25. Kamelot - Silverthorn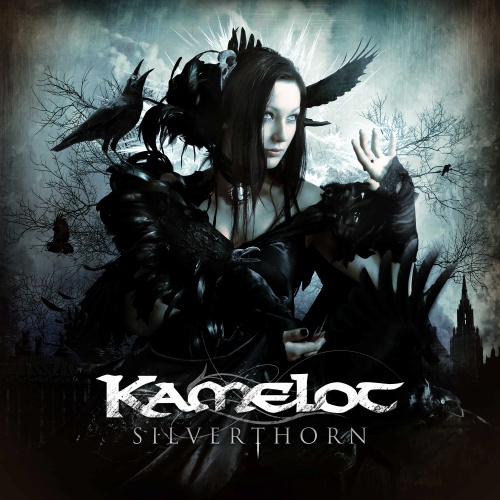 Kamelot�s latest release shows the band can still write excellent power metal songs without the distinctive voice of Roy Khan.

Interestingly enough, Silverthorn is the album in which Kamelot seems to finally strike the balance between melodic power metal and symphonic metal they�ve been toying with for the past few years, dolling out plenty of fist-pumping tunes while retaining the darker, progressive edge on albums such as Ghost Opera and Poetry for the Poisoned.

Oh, and new vocalist Tommy Karevik is no slouch either.
"
I feel Kamelot has made a strong case both to fans and former onlookers such as myself that they are back with a vengeance, and the result is that they have produced one of the most exciting albums of the year."-DTGuitarFan