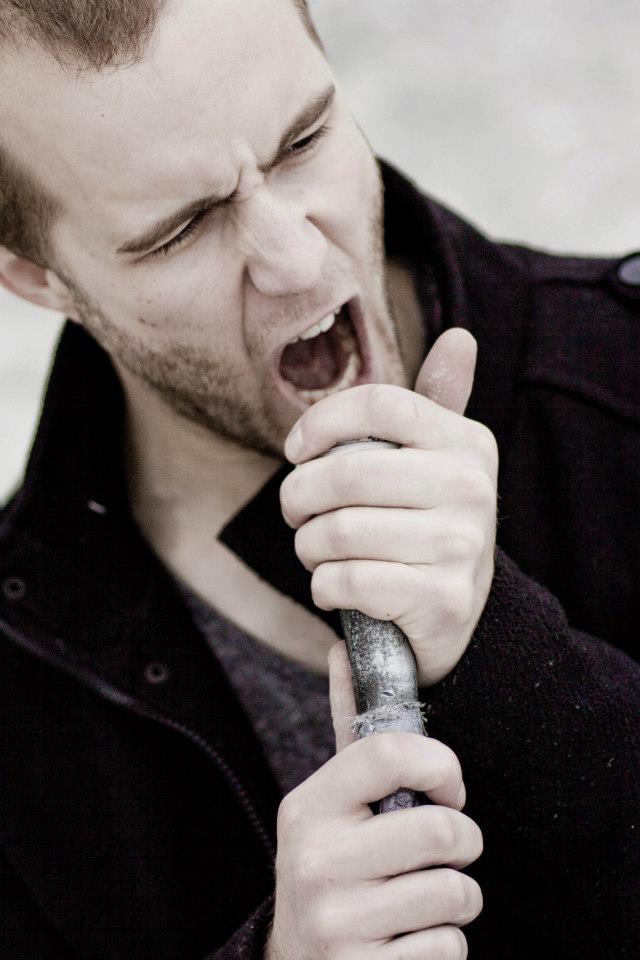 The Canadian melodeath-thrashers in Chariots of the Gods are set to unleash their debut full-length album Tides of War in ten days' time - more specifically on January 29th - and it is an album that fans of melodic death metal and melodic thrash metal can definitely look forward to. We had a chat with frontman Renaud Jobin, who takes us into the universe of the music of Chariots of the Gods, discussing among other things the magic of guitar harmonies, the importance of melody and aggression, and the lyrical concept of the album. Fans of all things melodeath, do read on.

Firstly, congratulations on the completion of Tides of War. The album is going to be released in the end of January, which is almost around the corner. Are you excited?
You have no idea. This has been a big project for us and it's a great feeling to finally release it!
How do you feel about the album now that it's done and just ready to be released?
It's our baby in a way and we are proud of it. Now its time to release it to the world and we really hope the response will be good, although it has been so far.
What can the metal-loving public expect from Tides of War?
We have a music video coming out soon enough for the title song, perhaps a second one later on. Obviously one can expect a kickass show on our "Tides Of War Tour".
Teaser for the upcoming 'Tides of War' video
Your style of music is both very aggressive and very melodic at the same time. How would you, in your own words, describe your music?
We didn't write this album with a specific style in mind. We all have different musical taste and we don't impose strict limits on ourselves. The result is a mix of a lot of different styles put together, with ourselves and the listener in mind. When we play something new, we instantly know if it's Chariots-like or not.
While your music has been described as melodic death-thrash, there seems to be good dose of inspiration from classic heavy metal on your album as well. Was this something you consciously aimed for when you wrote the songs for the album?
It must be second nature, most of us big fans of classic bands: we like to think that Mat (guitar) was born in the wrong decade!
You make good use of melodic twin-guitar leads, which is something I have always had a weakness for. Would you say that this is a central feature of your music?
We have a few motos in our band and one of them is "Let's harmonize the shit out of everything"! Even to from my point of view (not at all a guitarist), I believe it adds dimension to a melody and makes it that much more interesting.
How central is melody to the music of Chariots of the Gods?
Without being all about the melody, I'd say it's pretty central. We try to have good rhythm and a lot of effort goes into the rhythmic feel of a song, but with the melody at its core.
How about aggression and brutality. How important are those?
I think we see the advantages of this when we play live gigs. The brutal parts are when you see mosh pits and so it's important to take this into consideration when writing an album. The more we play live, the more we want to play hard.
There is a tendency on the melodeath/melothrash scene to focus more and more on the melodic, to the point that pop music elements are brought into the picture, but you manage to create a perfect balance between melody and aggression. How difficult, or easy, is it to maintain this balance?
Well to be honest, we do have a lot of pop elements in our song structure. Thank you for saying "perfect balance"; we really try to please a broad crowd. We want the diehard metal fans to be satisfied while still being inviting to a non-metal fan base... Kinda wanting our parents and girlfriends to be proud of our work hahaha!
What do you think about todays melodeath/melothrash scene today compared to back in the 1990s?
I think today's music is more on the extremes (like most artistic domains). There are a lot of endless breakdown bands out there, purely technical grind or guitar masturbating melodic. The scene is just adapted to the demand, you can always find what you want and I guess people just want more of that these days.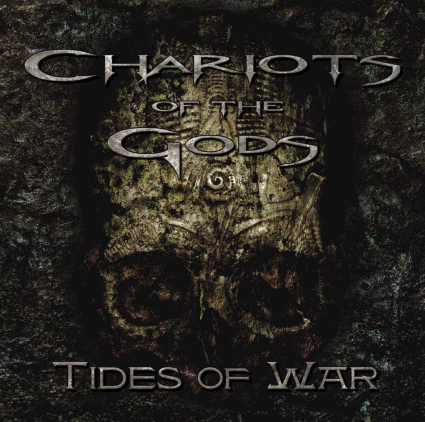 Lyrically, the album seems to deal with the topic of war. Is Tides of War a concept album?
Yes in way, but not that strict, it's mostly a lyrical exploration of the subject. The theme is vague enough and gives room for interpretation. We do have a conceptual trio: 'Revillusion (1905)', 'Snow Falls On The White River (1914)', 'Severing The Bloodline (1918)'.
Why did you choose to make war a central lyrical concept of the album?
To tell the truth, Mat just came up with it and he had already written a few lyrics, so we went with it and I started to build from there. "Tides of War" was a cool name (although we all weren't convinced by the song of the same name at first), and I thought it was a good exercise to have a topic to work with.
I know this is unfair, but if you were forced to pick three songs from the album as your favorites, which ones would it be, and why?
With no particular order: 'Tides of War', 'Collapse of an Empire', 'Blind Assassin'
You decided to release the album yourselves. Why?
Actually, a few people are working for us and a lot are helping, so we are not doing this by ourselves completely. If you mean without a label to back us up, we are still looking for one that is really beneficial to us.
Not having a label to rely on must mean that you have to do a lot of work yourselves. What are the challenges of releasing an album yourselves?
Finding all the right people to help us (publicist, promoters, bookers, etc.) but our producer Glen Robinson did refer us and it's working so far. It is nonetheless a never-ending process.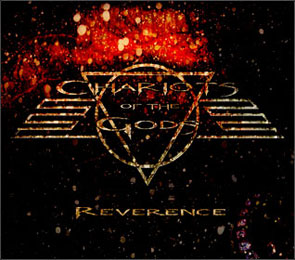 What is the history of the band?
Briefly: A band that started as a joke to make a song on the very large penis of one of our friend, then covers, a few bad compositions, lineup changes, then years later a first EP (called Reverence). We liked the recording and live playing experience and decided to work seriously on this band that became more of a family over the years.
You chose Chariots of the Gods as your band name. Were you inspired by Von Däniken?
Yes, his theories are awesome.
What are your plans for the future?
Tours to promote our album and think of the next one; there's already some ideas being thrown around. It's in our plans to push hard to eventually tour in Europe and Japan one day.
Where can the album be purchased, and where can our readers go for more info on Chariots of the Gods?
You can pre-order the album on Bandcamp at www.chariotsofthegods.bandcamp.com and download the free single on Viinyl at www.chariotsofthegods.viinyl.com. On its release the album is going to be available on iTunes and at various online and physical stores. Keep track of it on http://www.chariotsofthegods.net and follow us on Facebook!

Good luck with the album, and thanks for doing this interview.
Our Pleasure and thank you!
Check out the title track of the album here to get a taste of Tides of War. The album can be pre-ordered at BandCamp, and you can follow Chariots of the Gods on their own website at http://www.chariotsofthegods.net or on Facebook and Twitter.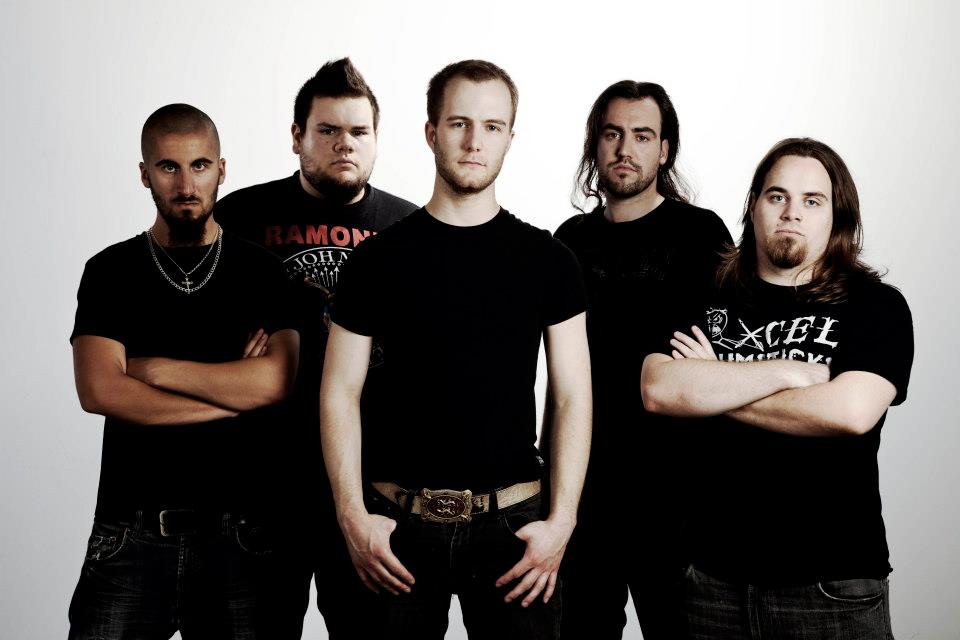 Edited by Time Signature - 06 May 2014 at 12:12pm