With their eponymous debut album scheduled for release in a month's time (more specifically, it is to be released on February 19th on Spread the Metal Records), a new chapter begins for the Canadian power-thrash act Edge of Attack. We had a chat with lead guitarist Jurekk Whipple and drummer Trevor Swain about the album, discussing, among other things, the power-thrash tag, the importance of melody, and the magic of twin-guitars. They also take us behind the scenes in the making of the album and introduce us to the band's history and sources of inspiration. Fans of all things power metal, please read on.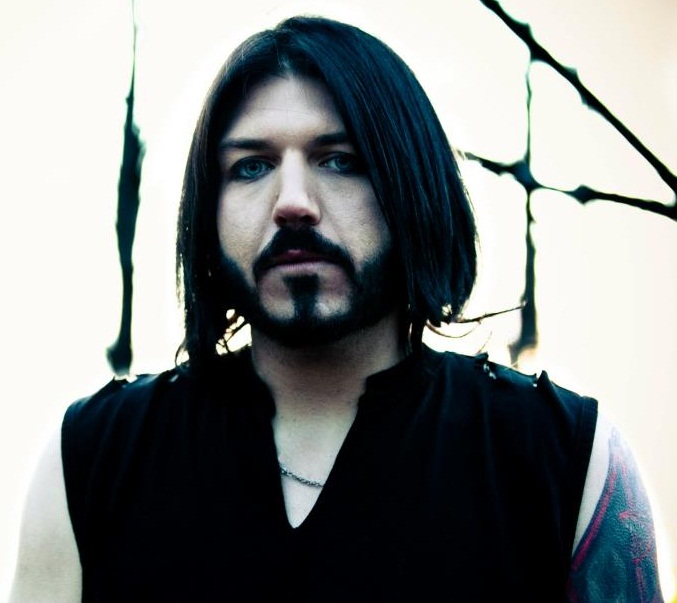 Firstly, congratulations on the completion of Edge of Attack. The album is going to be released in the February. How do you feel about the album, now that it's just waiting to be released?
TREVOR: Thanks, we're really looking forward to releasing the album. We've spent a lot of time and effort both in the writing and recording phases, making sure we achieved the sound we were looking for. The feedback so far has been phenomenal; it seems that we have made something that not only we enjoy, but that others are enjoying as well.
Are you excited, given that it's a debut album?
TREVOR: Very excited! We've recorded a lot of material over the last few years, but to finally be releasing an album on a large scale is truly a great feeling. What good is music if those it was intended for cannot hear it!?
What can the metalheads around the world expect from Edge of Attack?
TREVOR: With regards to this album, once you hit the play button, there's no turning back. It's a full-on high-speed chase from start to finish, with some catchy melodies to make a cohesive unit. With regards to the future, I think people can expect to see plenty from us. We're always writing and recording new ideas. Our influences are so diverse that our song ideas can be on completely opposite sides of the spectrum. But one thing is for sure, the material we produce will always be 'Edge of Attack.' We aren't fooling ourselves or anyone by trying to be like anyone else out there.
Your are often referred to as a power metal or a power-thrash band. How would you describe your style of music in your own words?
TREVOR: Power-thrash is, for the most part, an accurate description for those who find it important to categorize everything. There are so many sub-genres of metal nowadays that it's very hard to keep up. I would personally prefer if each individual listener would take our music how they perceive it, whether that be a power metal band with thrash influences, or vice versa, or something completely different.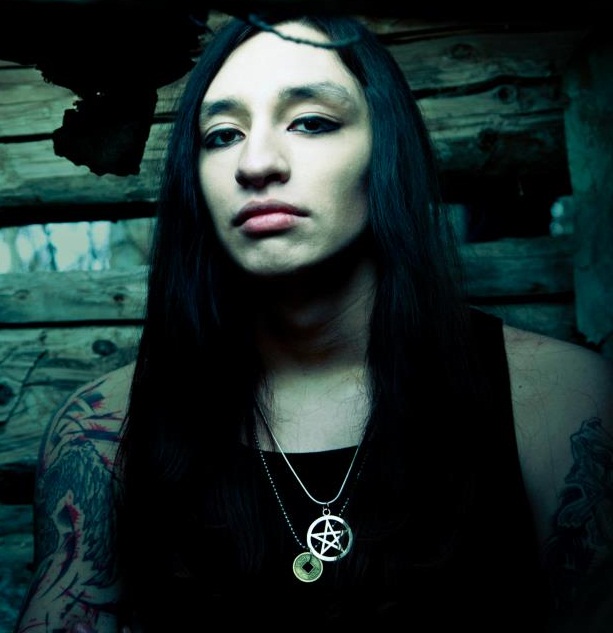 For a power metal release, Edge of Attack features some very heavy guitar riffs - heavier than usual in power metal. Was this focus on heaviness a deliberate move when you wrote the music for the album?
JUREKK: The heavy guitars just kind of came naturally for me. I wouldn't say it was a deliberate move but more of me trying to add my own sound to the power metal aspect of the music
At the same time, the songs on the album do feature the type of big and catchy choruses that characterize power metal in general. How important is catchiness and melody to you as musicians and songwriters?
JUREKK: Usually that's the first thing that I write so it's very important to me. At the end of the day, the chorus is what the average listener will remember most about a song so we tend to shape the rest of the song around that
Roxanne Gordey has a style of singing which is very different from most other female vocalists in the world of power metal. She has a very characteristic voice. How would you describe her singing style?
TREVOR: Roxanne has an immense amount of power in her voice. It resonates in a way unlike anyone else I've worked with throughout my musical career. I think it would be a shame to force her into the operatic style of many other female power metal singers.
JUREKK: I agree. Her voice has a very raw and natural feel to it which translates well both live and in the studio
How important is her voice to the Edge of Attack-sound?
TREVOR: It's quite crucial, in fact. Going back to your earlier question about our 'heavier' take on the power metal genre, if she had a naturally high or shrill singing voice, it would not blend in with out heavier style quite as well. Our writing style, and Jurekk's brutal yet crisp guitar tones are what form our distinct sound, instrumental wise. We would have to drastically rethink our strategy if her voice was anything other than what it is.
For a taste of the Edge of Attack sound, check out their official video for the song 'Forever'.

I noted that you make use of a lot of twin-guitar leads - 'Demon (of the Northern Seas)' is a good example as is 'Take me Alive'. Being a huge fan of Iron Maiden, I have always had a weak spot for twin-guitar leads. What is it, would you say, about twin-guitar leads that make them such a great element in metal music?
JUREKK: It just sounds more beautiful and full to me. I treat the leads the same way we treat vocals, technical, but still as melodic as possible so the addition of harmonies on the leads and rhythms really work out well in the mix
What were the writing and recording processes like?
TREVOR: We're constantly writing and working on new material, so it's an ongoing process. By always having something to work on, we are never forcing a song out, and then we have the time to listen to it and pick out any potential weak spots. Jurekk has more song ideas written than I can possibly count, some of which will potentially be the foundation of future albums. While Jurekk is the true mastermind behind our music, we all get together and, over time, we achieve a finished product that we are all happy with, and all have placed our own touches on.
JUREKK: Well, we recorded this album at my home studio so it was nice and comfortable, which is key to making great music, also we had the benefit of recording the songs as we were writing them so we could hear from very early on how the songs would translate to the final production
An unfair question, I know, but if you were forced to pick three songs from the album, which ones would it be, and why?
TREVOR: A very unfair question, indeed! I'm a little partial to 'Set the World Aflame', because it was super awesome to hear PelleK singing some of my own lyrics, and Jurekk's solo section has some of the most sincere feeling notes I've heard on any album ever, but in order to properly represent Edge of Attack as a stand-alone unit, I would have to say my three favourites are:
'Rise Above': It starts off subtly then kicks into high gear in a heartbeat, and I like that jarring change in tempo. The vocal performances are awesome as well, showing off the excellent interplay of Roxanne's signature voice and Jurekk's deadly backing screams.

'Take Me Alive': This is an all-around awesome song. Very thrashy, I really enjoy playing this one. I can't help but sing-along to the ultra-catchy chorus, and as always the guitars are pure insanity, both rhythm and lead.

'Edge of Attack': This one is an excellent mix of thrash and power. The verse is straight-up thrash in its purest form, while the chorus is perhaps the catchiest chorus on the entire album. The best of both worlds!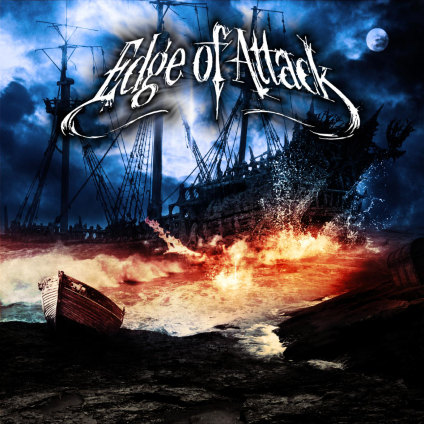 The cover artwork is pretty cool. What is the story behind it? Does it link up with the lyrics on the album?
TREVOR: The artwork was done by the very talented Caio Caldas at CadiesArt, based out of Brazil. The first time I saw it, I was completely blown away! I would say in order to get a feel for the artwork, you would listen to the song, 'Demon (of the Northern Seas)'. It's a really cool concept, and the artwork and song really feel at home together.
What is the history of your band?
TREVOR: When I first joined the band, Edge of Attack was nothing like it is today. They were performing something reminiscent of death metal. Jurekk had contacted me with interest in starting up a side project that would be primarily thrash metal. With some turmoil in the ranks of Edge of Attack, the side project and Edge of Attack ended up becoming one, and we started to follow the musical path to where we are today. In the past year or so, we've been lucky enough to gain Roxanne on vocals, and Denver on bass. The two ladies really round out the band, making this the best Edge of Attack lineup one could ask for.
Are there any bands/artists that you are particularly inspired by?
TREVOR: I was originally inspired by Black Sabbath and Iron Maiden, mostly. As I grew up and delved deeper into the metal scene, bands like Megadeth, Symphony X, Stratovarius, and Nevermore began to shape my style, to name a few. I would have to say Symphony X has the most influence on my playing nowadays. They've adopted a heavier version of power-metal over the course of their last few albums so their music is even more relevant now with respect to our style than it would have been 10 years ago.
What are your future plans after the album is out? Are you going to do some gigs in support of the album? If so, will it be in North America only, or are you also going abroad?
TREVOR: We are definitely going to be touring in support of the album shortly after its release. We`ve been working on details and potential stops on our Canadian tour recently, so hopefully we will have some information for the fans in the near future. We are hoping to go a little farther than that as well, but as one would imagine, it`s a little harder to iron the details out in other countries as it is here in the band`s homeland. If at all possible, we`d love to do the US, South America, and overseas.
Where can the album be purchased, and where can our readers go for more information on your band?
TREVOR: We are easy to find on Facebook, Twitter, Reverbnation, and YouTube, but the most information available would have to be on our official website at www.edgeofattack.com. We are always updating it to provide the most relevant information to our fans. There`s a link on there where pre-orders of our album are available from our record label, Spread the Metal Records. Once it`s released, it will be available on all of the major online distributors (iTunes, Amazon, etc.) As well, select vendors will be offering physical copies at retail locations, the details of which we don`t have right now.
Once again congratulations on the album and best of luck. Thanks for doing this interview.
Check out 'In Hell' here to get a taste of the album. Edge of Attack will be available on February 19, 2013, and can already be pre-ordered here. Follow Edge of attack on their official website www.edgeofattack.com and on Spread the Metal's website at www.spreadthemetal.com.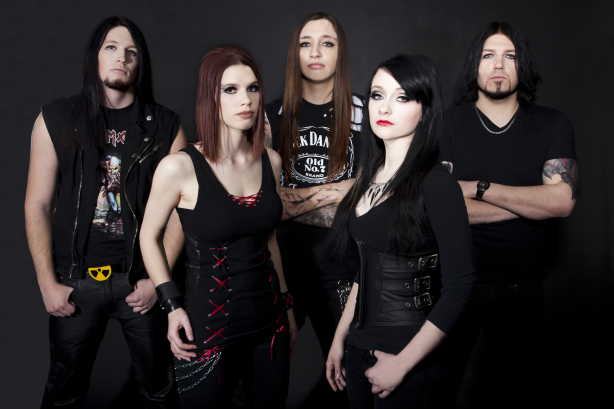 Edited by Time Signature - 06 May 2014 at 12:14pm