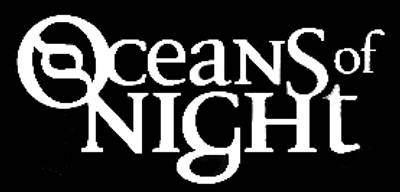 Scott Mosher is already an established figure in American progressive metal, known for his existing fusion of metal and electronic influences. The band Oceans Of Night brings the vocal talents of Scott Oliva into the mix. The result is a sound they call 'ambient progressive metal'. Scotts Mosher and Oliva were kind enough to answer some questions with wit and humour in an interview with MMA.
The name Oceans Of Night seems to be a collision of the vast (oceans) and enigmatic (night). What is the inspiration and meaning behind this band name?
By George, you've answered the question for me. That is exactly it... the name "Oceans of Night" implies the terms that can be used to describe the music: vast (big atmosphere, a large airiness, majestic) and enigmatic (mysterious, spacey, experimental.) The name actually is from a song that I had in my archives. It really seemed to fit the style and vibe of the music I was creating perfectly. It's definitely a symbolic and enigmatic name, and that was the main reason behind it. It doesn't necessarily infer what kind of music we create, but more of the abstraction of it.
How did you two meet, and decide to start a project together?
Scott Mosher:
Match.com
of course. Scott and I have known each other for many years, both of us being from the fertile musical territory of Suffolk County, Long Island, NY. We didn't actually decide to start working together until, oddly enough, years later, around 2005 even though we were acquaintances for all of that time previous to our (musical) partnership. Originally, when Todd "left the band", I wanted to go in a heavier direction and being a longtime fan of Scott's voice and his array of musical projects, I thought it was a no-brainer to see if he was up for collaborating on something a bit different and lo and behold, it's worked out in a most excellent fashion.
Scott Oliva: Ive known Scott M for many years going back to the early 90s. I believe when I decided to start screaming for a prog metal band called Inner Strength. Through a mutual friend we met during one of the gigs. Oddly enough I do remember in the late 90s, I had metioned to Scott that I'd love to try and collaborate with him sometime
Oceans Of Night have been called an 'ambient progressive metal' project. What can you say about this, and how would you describe the band's sound in greater detail, to listeners who maty not have heard the band already?
Scott Mosher: Well, I agree 100% and that's probably because that's exactly what I call it. It's a term thats very accurate and really, describes what "we do" to a tee. For those who require a more "detailed" description, I often say "Well, imagine if Fates Warning crashed at the house of Rush, and Dream Theater stopped by to visit bringing Iron Maiden, Marillion and some of Journey with them, and Kitaro, Moby and Tangerine Dream made a late night visit." I think those bands pretty much encapsulate what we do musically, rather well. It's a rather silly comparison, but very apt.
To Mosher: You have already established yourself as a metal multi-instrumentalist through your solo material. What fresh objectives sets Oceans Of Night apart from the other work you've done in the past?
Scott Mosher: Really, none. In hindsight, I should have been operating under the Oceans of Night moniker since the beginning, but hindsight being something less than 20/20 here, I did not. If had the budget I would "re-release" all of the old releases under the OON name as well. That said, the musical evolution between records is diminishing with each release as I think I've found the musical sweetspot, so to speak. Now it's really just a matter of continuously refining what we do and creating more interesting and challenging music under the self-administered "ambient metal" tag. There's always room for experimentation but I don't think, at least as Oceans of Night, we'll be reinventing the wheel as much as we'll be continuing to make (hopefully) more music along similar lines.
Especially when listening to 'The Shadowheart Mirror', I noticed a distinct similarity between your vocals and those of Bruce Dickinson (of Iron Maiden). I later found out that you actually sung for a Maiden tribute band, as well as several other groups. Is there anything different that you do with this project in particularly, or is the work of Oceans Of Night indicative of your vocal style in general?
Scott Oliva: Well, since Scott and I have a certain approach with the way we do things, we have gotten to really reach a certain chemistry and vibe in which really shows within the music. My vocals in Oceans of Night are just a sum for the parts that move with the music. I fortunately have the ability to be versatile and have the range to play with many different styles. I approach every project to what the particular music or song call for really.
Looking back on your two albums thus far, what do you think of them?
Scott Mosher: The Shadowheart Mirror? The arrangements and performances were fine, I think we dropped the ball a bit on the production side, as it tends to play a little hot in spots, and there's a little more distortion than I normally like. I also think maybe the addition of 1 more song would've been nice, but overall, as with everything else, it's a musical snapshot of where I, we were in time, at the time. So no regrets really other than what I mentioned above, and a bad haircut. ;-) As for Domain, well... Honestly, so far, the best thing we've done yet. I'm tremendously satisfied with this record, more than anything yet, and this was during a VERY fertile time, insofar as songwriting is concerned. Much of the music for the next Oceans of Night CD was created around the same time as the material on DOMAIN, so the jump in quality and sound from DOMAIN to the next one probably won't be as noticeable or distinguishable as it has been in the past. And I think this is a good thing.
Scott Oliva: As for songs I really enjoy both. The Production on Shadowheart should have been handled a little better but the songs are just as strong as the new one. Domain just has that huge nicely produced overall sound that the songs really call for. If it were up to me I would have Joey Vera have a go at Shadowheart.
The lyrics of Oceans Of Night is an important element of the band's experience. What inspires you to write lyrics?
Scott Mosher: Well, I co-write the lyrics with Mr. Oliva, but ultimately, I take the reigns at the end of the day. Lyrically, I don't like to get TOO involved in explanations or descriptions for the obvious reasons of the personal interpretations of the listener, but I think you can find some common themes on DOMAIN moreso than on anything previous. It's not a concept record but it certainly is thematic, in that we delve into concepts of personal issues and real life situations. A bit of an abstract or surreal or even more enigmatic approach (!!!) to lyrical themes, but if you read the lyric sheets, I tend to think the topics are fairly obvious. And hopefully relatable to most folks, at least those of us who struggle with relationships with ourselves, others and our surroundings. Inspiration comes from real life and personal ideals. A distinct Dr. Pepper addiction supplies the rest of the creative inspiration.
Scott Oliva: For me it's everyday things. Emotions and dreams mostly. When I hear the music Scott writes that give me directiion as to were I think he may go with the themes.
Any prog or metal bands you have been listening to lately?
Scott Mosher: I've been vasalating between a number of bands, including Nightwish (the new CD is really quite good!), Amorphis (though I'm not a huge fan of the death growlies), Amaranthe, Darkwater (what a great new band!), Cynthesis and the new Dream Theater (of course.)
Scott Oliva: I loved the Arch/Matheos Disc. Also Darkology is another excellent prog metal band. The Nightmare Stage as well, I can't forget them.
What advice would you give to musicians or artists just starting out, trying to get their music 'out there'?
Scott Mosher: Well I would employ the tried and true phrase "it's a brave new world out there!" but it's really not, any longer. Social networks play such an integral part as promotional tools especially considering their omnipresence and influence in our daily lives. Really, the only "advice" I can give, if I'm even one to give advice, is to stay true to your own form. Play the music you WANT to play, just infuse as much passion and interest in it as possible. Experiment and enjoy it. I know for me, as long as I enjoy the music I'm creating, that's the battle right there. I certainly don't see the reason to devote so much time and energy to doing something you don't put 100% of yourself into. After all if you are playing music you can't enjoy yourself, or listen to and say "Hey, we did a great job here!" what is the point?
Any last words for readers?
Scott Mosher: Eat your prayers and say your vitamins. Everything else is cake.
Scott Oliva: Stay classy.