When, where and by whom was Tardive Dyskinesia formed ? Did any of you, past and present Tardive Dyskinesia members, play in any other bands before joining up in Tardive Dyskinesia ? Why did you choose that name and what does it mean ?
The birth of the band was back in 97' in N. Makri, Greece by Manthos, Cornelius and Stavros with the name "Override". After 3 demos, live gigs, line up changes and me joining the band turned in to "Tardive Dyskinesia", in 2003. I had a band before playing with T.D called Buried Emotion and we were playing melodic Death Metal stuff... Cornelius also was playing in a punk band in the early 90'!!!...Thank God we stopped both of us!!! HEHEHEHE Tardive Dyskinesia is a serious neurological disease intrigued by the elongated use of psycho medicine and causes trembling (spastic movements) of arms and legs. In our live performances when we notice people, due to the complexity of our sound, they can't simply have the ordinary head banging because our riffs turn in a manner that looks as if you're making spastic movements totally irrelevant to the music and that's funny sometimes, seems as if the person is having that disease! (Also I would like to say that we have great respect for the persons that may have this disease. I am sure that many people won't agree with the perspective that we have using this name but we don't try to make fun of the patients.)
How was the music scene in your area when you started ?
The music scene back then was really poor. We had one maybe two bands, in my opinion, that made something special...but nowadays is great!!!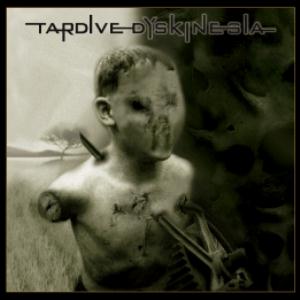 Over to your two albums. Your debut album was Distorting Point of View from 2006. Please tell us more about this album.
In every band I think the first albums is more "raw" than the second. It's a mix of Pantera meats Meshuggah... I would say....The recording, mix and mastering took place in Encore Studios in Greece and it sounds really good! Also we wrote a "secret" bonus track at the end of the album, (that from now on it's no longer a secret song "HAHAHAHA which is one of my favorite ones and it's really, really funny and interesting in the same time....I think that ,this album is like an intro to the "music path" that lead us where we are now. As a result we managed to have a contract with Venerate Industries.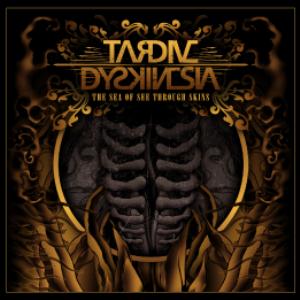 Your second and most recent album is The Sea of See Through Skins from 2009. Please tell us more about this album.
In The Sea of See Through Skins album from 2009, our sound became more melodic and progressive. In this album you may hear in our influences bands like S.Y.L, Textures, Gojira from our perspective!!! Also the it sounds better with more character and bigger in my ears...NOT that I don't like Distorting Point of View!! We recored it in Encore Studios also but the mix and mastering took place in Holland from Jochem Jacobs (Textures) who made an excellent job! When the album was ready, full of confidence and happy with the result Manthos and Stavros (ex-Drumer) did a "road trip" in Germany knocking the doors from major music companies !(Nuclear Blast, Century Media...) and after that Coroner Records offered us an interesting deal!
What is the availability of your albums and where can they be purchased from ?
You can find our albums in the mean music stores, in our live gigs from us, or you can order "The Sea of See Through Skins" from our label,
Coroner Records
What have you been up to since the release of The Sea of See Through Skins and what is your current status ? Any plans for the future ?
After the the release of The Sea of See Through Skins, we did a lot of gigs here in Greece, with many well known bands like Intronaut, Shai Hulud, No Turning Back, Cilice, Meshugahh, Inveracity, Dillinger Escape Plan (The specific gig was recorded and filmed live!!!! You can download it in mp3
here
After a few months we did our first European Tour with Pro-pain in 24 cities, which was one of the best experiences for me and the other guys!!!!
In the last 3 months we recording our third album which is more progressive,tripe,chaotic and experimental than the previous two and it will blow your mind, your heart,and liver!!!!
Our plans are to have a bigger impact with our music,do an other tour,or maybe more live gigs everywhere with a new album in our hands,and to keep this band going!!!! Our plans are to have a bigger impact with our music, do an other tour,or maybe more live gigs everywhere with a new album in our hands, and to keep this band going!!!!
How would you describe you music and which bands would you compare yourself with ?
I thing that Meshuggah, Textures, Pantera, S.Y.L, Mastodon, Rush, King Crimson and other great bands, that made this kind of music what it is and most of all beautiful and interesting,
are the ingidients of what we are doing...Of curse we are trying to do it from our " Distorted point of View" HEHEHE....I believe that we are playing music for people who really likes to hear something interesting, experimental and really heavy in the same time!!!!
To wrap up this interview, is there anything you want to add to this interview ?
I want to thank you for this interview and I hope that soon we will "hit the road"!!!!
YEEAHHHHHHHH!!!!!
Thank you to Petros for this interview

Thanks to Torodd from Prog Archives for allowing us to post the Tardive Dyskinesia interview here on Metal Music Archives.