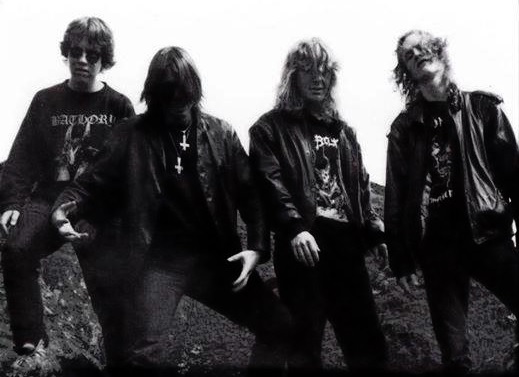 One of many bands headed by prominent Swedish prog-metal figure Dan Swanö, Pan.Thy.Monium stands out as one of his more unusual musical projects. Essentially a progressive death metal band, PTM's three albums supposedly tell the story of Raagoonshinnaah (the god of darkness) and his battle with Amaraah (the god of light), but the vocals (provided by Robert Karlsson, Swanö's future replacement in Edge of Sanity) are totally indecipherable and generally considered to be nothing more than random death metal growling. The group's music is highly unusual, encorporating confusingly dense structures and instruments like keyboards and even saxophones into their experimental death metal style. At the time of their debut album in 1992 their identities were unknown, going instead under aliases. The project was ended by Swanö in 1996, though there has been some degree of interest from the other members in resuming it without him.
I got my copy of Dawn Of Dreams back in 1992 and my first thoughts was "what the f***** is this ???". Almost two decades later, those are still my thoughts. Their albums is highly recommended though for avant-garde metal fans.
I got in touch with Dan Swanö some days ago and here is the Pan.Thy.Monium story.
####################################################################################
Dan. This band is regarded as one of your most strange projects. Why did you start up Pan.Thy.Monium ?

This all happened in the spring of 1990.
Around this time, mine and Benny's other band, Edge Of Sanity was more of a Thrash/speed band with some Death Influences.
The guitars were still in normal E tuning and we experimented a bit with keyboards, but everything was still very much based upon what could be done live and in rehearsal.
I guess it all started when Robban Ivarsson and me messed around with Bolt Thrower rip-off riffing in his rehearsal-room.
We called ourselves Bultkäzters and it was pretty much improvised riffing, tuned down as f**k, and all stuff sounded like "World Eater" from Bolt Thrower.
How we got from this to Pan Thy Monium is not really clear to me, but I guess at some point Benny joined in on drums, since he loved more sludgy stuff like Celtic Frost and Hellhammer (which the other guys of E.O.S. hated)
Robban Karlsson was also hanging around the rehearsal room at this time, but I am not sure that he actually growled with any band at this time...how ever..
We jammed out 3 songs and decided to record them at the 4 tracker in Unicorns rehearsalroom.
Said and done. The 3 songs + a weird song called "Ekkhoeecee" (or something like that) was recorded pretty quickly.
And whenever there wasn't any vocals, I had one of the 4 channels left to fill with keyboards :)
The Unicorn keyboardist had just bought the Korg M1, and I used all the atmospheric sounds in it to enhance the vibe of our pretty straight forward doom/grind (!!)
So in other words. We formed PTM as some kind of "Anti EOS" We tuned down 'til the strings hung by our knees. Use tons of keyboards. Played slower and faster than EOS and the vocals were twisted and sick.
I have a theory about Pan.Thy.Monium which you may or may not agree with me on. Lyrics wise and most music wise, I believe Pan.Thy.Monium was a Zeuhl band in metal clothings. Your lyrical approach was very much like Magma and the music also have a lot of Zeuhl influences. How wrong am I or am I pretty close to the truth here ? How would you describe the music ?
I don't know about this Zeuhl stuff. We were a standard doom/grind band, but since I was at the height of my progressive rock worshipping AND Death Metal worshipping at the same time...something messed up had to come of it :D
We have been called "Avant Garde Doom" and I have a flyer where we called it "Dead Music"
How did you recruit the members for Pan.Thy.Monium and what was their background ?
Like I described earlier, all Finspång bands just kind of happened. We were too young to get legally drunk/or just didn't want to...and we hung around the rehearsal room complex in Finspång called FMF, and God knows how many strange projects
we formed while our friends were out getting laid and drunk :) Robert Ivarsson played with Benny in Lightforce. Robban Karlsson played in Trimmad Elg with the little brother from Ivarsson. Me and Benny knew each other from early school days
but didn't play in any band together until the end of 1989.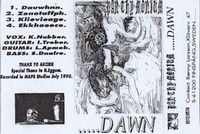 Let's move to the releases. Please tell us more about your first demo ...Dawn from 1990
It contains some of the coolest stuff we ever recorded. 3 of the songs were also on the albums. But the coolest track "....dauwhhn" was never re-recorded.
We released a home copied demo with full color cover and it sold pretty well. After a short whole Benny was contacted by Rigid Records that wanted to release a 7" from us!
Nothing came out of that deal, instead an Italian label showed interest!! 4 out of 5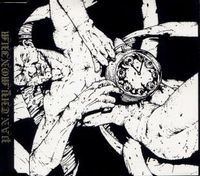 An EP called Dream II followed in 1991. Please tell us more about this EP.
Dream II is the ultimate Pan Thy Monium release for me. The 3 songs on display here are supercool and I just love the complete darkness here! This one was recorded on 8 tracks, so I could use more keyboards and FX through out the songs!!
The guys that released it had a magazine Thanatography, and thru that one they snapped up interesting demo bands and released albums with them. It later grew into a respected label, and maybe they still release albums to this day! 5 out of 5
Your three albums has got legends statuses. Please tell us more about.....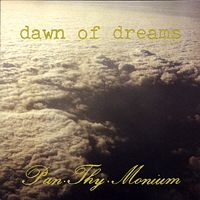 Dawn Of Dreams from 1992
Hervé from Osmose was a friend of mine thru his Strangulation distribution business. Benny was a fan of Samael and I guess PTM had something in common with them. He gave us a small budget, and we recorded the album on the 8 tracker, again
in the Unicorn studio. Now called Gorysound when recording Death/Thrash Metal. There are some cool moments here. Personally I think we were better off as an EP band. It was hard to fill up the playing time without being boring.
The reviews were good and the sales were alright, I guess, since Hervé let us mess around the studio again, for the 2nd one!! 3.5 out of 5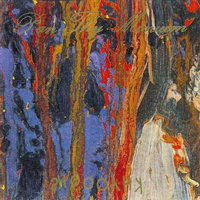 Khaoohs from 1993
I have actually listened to this album a bit, since I put most of my own stuff on my iPod a few months ago. It hasn't ages well, I am afraid. But at the time it was written I had other priorities in life and we tried to compensate good riffing with
weird overdubs. There are some good moments, but to me it it is 2 out of 5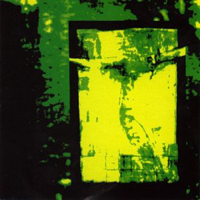 And finally, Khaooohs & Kon-Fus-ion from 1996
Just before I moved to Örebro, we started work on this...what was meant to be our last recording. The guys came up to Örebro to finish it off, with more overdubs and stuff, and after a while Relapse was interested in releasing it.
I like this one more than Khaooos. It's got more epic moments and not so much unmotivated riffing. 3.7 out of 5
You teamed up with two legendary metal labels back on those days; Osmose and Avant Garde. Your albums was well ahead of their times and very avant garde compared to the other albums those two labels released back then. How was it to work with them ? How is the availability of the Pan.Thy.Monium albums & EP now ?
Both labels were great. I remember actually getting royalties from Osmose!! Both labels fulfilled their agreements with us. I have nothing but good words to say about them. In those days we were amazed by the fact that someone would actually pay us
to record and release our music!! And that they printed full color posters and T-shirts and stuff, blew out minds :
Is there any plans to do anything more under the Pan.Thy.Monium name ?
Never say never. I still love the older kind of stuff, and would love to team up with the guys and record the Dream I EP :)
But we all live different lives now. To remix/remaster the demo and the EP was awesome, and to have them both released on a fold out cover Vinyl was just f**king awesomeness deluxe! Thanx Ted!!!
To wrap up this interview, is there anything you want to add to this interview ?
Thanx for your support! Hopefully the remixed Demo and remastered EP will be released on CD someday, so you can hear how good they sound.
Thank you to Dan Swanö for this interview