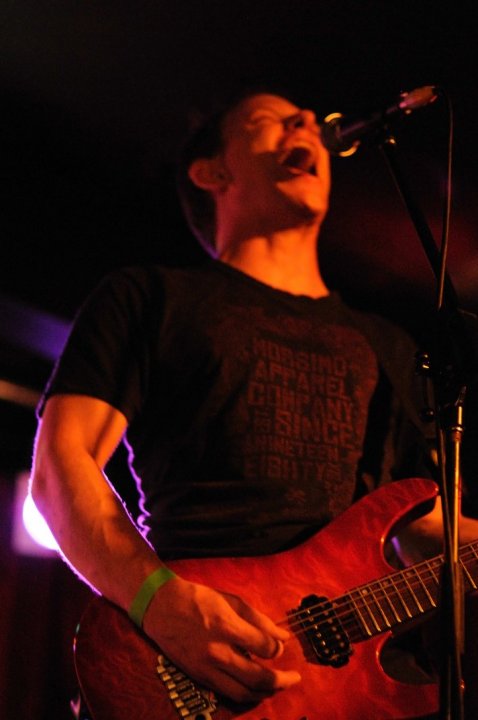 The Australian metal band Shift, who recently released their second EP in a series of four releases, Watch It Burn, are a rising force on the metal scene and are known for their eclectic style of metal, and for making all of their releases freely available to the public. In the following interview core member and guitarist and vocalist Rob Lambert talks about Watch It Burn, the four-EP project, Shift's style of music and the band's songwriting process, and he also discusses the current state of the music industry, the role of the Internet in music distribution, and Anthrax' Persistence of Time.


First off, congratulations of the release of Watch it Burn, which was released in April. I must say that I was quite blown away when I listened to it. How has it been received so far?
Thanks, we're happy that it's finally out after taking a little (ok, lot) longer than expected. It hasn't really been out long enough for many reviews to come in yet, but so far what we've had has been really positive, and the reaction from the fans has been great to say the least. The underlying thread seems to be that whilst Faceless was good, Watch It Burn is a step up in every way - so we couldn't be happier with that.
Genre-wise, Watch it Burn is a bit difficult to categorize. How would you describe the musical style of this EP, and of Shift in general?
Tell me about it! I'm forever filling in those genre forms on the many websites out there that promote music, scratching my head thinking well, yeah it's alt. metal but only really if you're listening to certain songs, it's prog metal, but not quite, we've got death metal but someone might see that then listen to a lighter song and go WTF. It's a challenge. I'm tempted to make the next album Polka/Death, every song a Polka with Death vocals - that way I think we'd have our own category! Polkacore \m/
The original purpose behind the music was not to worry about being genre specific; I really wanted to just write songs that I liked and not be bound by how heavy or light it should be. I love metal, of course, so that's always going to come through, but I listen to a fairly wide variety of music so it's fun to incorporate some of that. I get a bit disappointed when I hear a band that's just a cookie cutter version of some other band, so hopefully the variety that we have steers us away from that.
It's also good to see that variety actually seems to be one of the main reasons that people like us. I have to admit though that sometimes, especially near release, I get a bit nervous about releasing the lighter or more electronic type stuff, but so far my worries have been unfounded.
As for an overall description, I actually quite like the description you've given it on your site, "eclectic modern metal" seems to fit the bill quite nicely.
Watch it Burn is the second installment in a series of four EPs. The first EP in the series, Faceless, was released in 2010. Can you tell us more about this four-EP project?
I wanted to take a different approach to releasing music in many different respects. Over the years I'd built up a collection of riffs and part songs and ended up with enough for potentially two or three albums worth, but rather than putting an album out every few years and being forgotten in-between, I wanted to try and stay in people's minds by releasing more often.
At the time of releasing Faceless though, I thought we'd probably be able to release an EP maybe every six months, because most of the songs for the four EPs are at least partly written, but so far it's ended up taking longer than expected, but that's fine, I'd rather spend a bit more time on it and get it right than worry too much about timeframes.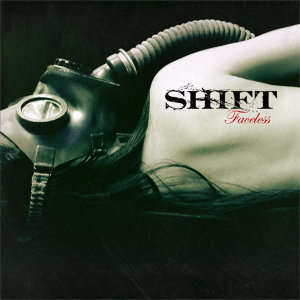 Comparing Faceless and Watch it Burn, how do the two releases differ from each other, and what are the similarities? Is there a red thread of some sort?
I think the similarity between the two is actually the variety that the two EPs have (if that makes any sense!), they both have some really heavy moments and they both have songs that you maybe wouldn't expect from a fairly heavy band. I guess the differences would be that we learnt a lot from the release of the first EP, so we went into the second EP with a better idea of what to expect, which in turn maybe made Watch it Burn a little more of a cohesive effort.
The underlying thread would be that we're making the music for the sake of making music, without regard to anything like radio play or scoring record deals etc. I don't really care about having 'hooks' in a song; if I feel some repetition is needed, then great, but if not I'm not going to try and force it in just so it's more instantly likable. I also want to see how far I can take a song using the technology available to me without worrying about whether or not it can be played live (though I'm pretty sure most songs could be) so it's not unusual for me to track 4 or 5 different guitar parts for a section - it's all very self-indulgent and glutinous of course, but sometimes stripped back is cool and sometimes over the top excessiveness is cool as well, so I think that'll be a trend throughout all the releases.
What is in store for Shift after you have released all four EPs? Can we expect a full length release at some point?
I definitely see that happening once the four EPs are done and we maybe have some shows under our belt and have hopefully established a wider following. I think we'll re-assess things and look to a full-length release. That's the current plan anyway!
The songs on the Watch it Burn are quite diverse in terms of metal genre elements, and there also appear to be influences from outside the realm of heavy metal. Is this something you deliberately aim at in your songwriting?
I wouldn't say that we specifically set out to incorporate other genres, it really just happens that way naturally. I listen to and am influenced by a large amount of artists both in metal and outside of metal, so that reflects itself in the music. If, for some reason, we decided that Shift needed to be more purely a 'metal band', then I'd still end up writing those other songs, but we'd just leave them off the albums. We probably take the risk of alienating some people who just want it all heavy all the time, but I think most people will be able to tell that we're not writing the lighter stuff to try and appeal to a wider audience, we're just writing songs that we like - some people will like it, some people will hate it, that's the way it goes.
One of the strengths on both Watch it Burn and Faceless, apart from the high quality of the music itself, is the vocals, which I think are very expressive, and I especially enjoy the clean vocals. How important are vocals, in your opinion, compared to the other instrumentation?
Up until recently I've actually always considered myself a guitarist first and vocalist second, but over the last couple of years I've tried hard to work on my vocals to get them technically to a place where I could properly convey the ideas in my head.
I've found vocals becoming more and more important to be able to express an idea or a certain mood. The instruments lay the foundation and are massively important to set things up, but the vocals have a way of connecting with people in a certain kind of way. The emotion comes through a lot better in the voice and it also allows me to do interesting things like tell stories and "play the role" of psycho in songs like Into The Whites Of Your Eyes and The Bin which is always fun. It allows me to voice my opinion on certain subjects that mean something to me (usually something that pisses me off) and I can be direct or subtle in the way that it's done.
There is an Anthrax cover on the enhanced version of Watch it Burn - more specifically 'In My World' from Persistence of Time. Why did you choose to make a cover of that particular song?
A couple of reasons really, we've heard plenty of covers from the thrash era from bands like Metallica and Slayer, but Anthrax don't really seem to be covered all that much, so it was good to try something a bit different. Persistence of Time has always been one of my favourite Anthrax albums, but for whatever reason I hadn't had a copy of it for a number of years, so when our drummer Kori sent me a whole bunch of their stuff it brought back some great memories, and at the time we were trying to decide on a cover so it seemed like a really good way to go.
Another reason we choose that particular song was that we thought it had a good amount of scope for us to put our own spin on it, we're not really into playing a cover note for note because it's never going to be the original, we'd rather pay our respects to those who influenced us by staying true to the song but making it unique at the same time.
Which other bands and artists are you inspired by, and how does that reflect in Shift's music?
The list is endless really, most of the music I listen to has an impact in some way. I'm just as at home listening to Obscura as I am Glassjaw, Nick Cave or Mavis Staples. But in some cases, such as Nick Cave, that was a more direct inspiration when it came to writing The Bin; his storytelling is phenomenal and his Murder Ballads album played a fairly big part in me wanting to try something like that.
Probably some of the biggest overall influences would be from bands like Death, Alice In Chains and Tool, but some more recent influences that will no doubt have an impact on the way Shift sounds would probably be High On Fire's last couple of albums and Celtic Frosts album Monotheist which I've only just discovered, but can't get enough of at the moment.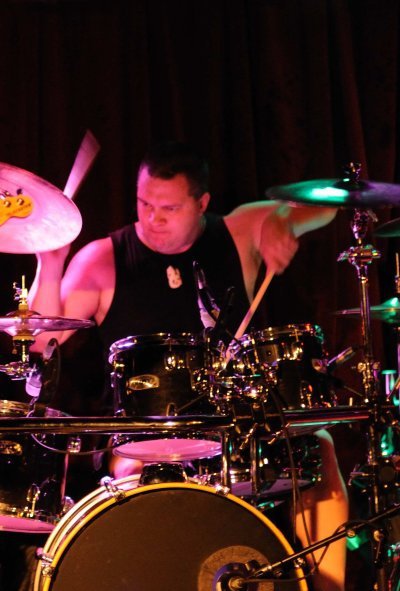 For those of our users who are not familiar with Shift, who are the members of Shift and what is the story behind the band?
The core members of Shift are myself (Rob Lambert) on vocals/guitars and Kori Barnett on drums, with several people handling bass duties for the recordings, depending on who's around at the time. On the EPs I also play keys and whatever else is needed for the songs. It's likely that Duncan Millar (a member from our previous band Nadir) will play live shows - well, hopefully, I haven't asked him yet! And when we're looking to play live we're obviously going to need a couple more members.
The band started out more as a project: I had a bunch of music that was partly finished and rather than have the songs waste away on my hard drive I figured it'd be good to at least get them to a finished stage. I asked Kori if he was keen to help out and he agreed so it went from there. By the time we'd done the first few songs, it was feeling pretty good, so naturally I wanted to get the songs in front of some people and see if anyone else liked it.
When it came time to release the music I knew that I wanted to do things a bit different to the norm. The usual way is to play as many gigs as possible, put out a demo or two before maybe putting together a full album and shopping it to record companies - we've all been there before in other bands and I see so many amazing bands that have been playing to basically the same crowds for the last ten years, releasing albums, hoping to get some kind of break, but not really getting anywhere.
So I flipped it on its head a little by deciding that we'd write some music first, release it mostly online by giving it away for free and try to see if we could actually build an audience first before playing a show. The last thing I wanted was to start off by playing shows to virtually no-one, so I figured if people like the music, hopefully we'll get a decent enough following so that by the time we play live we might have a decent crowd to play to.
We are a band that literally started the on the day our website went up, which had Faceless ready to download straight away, completely out of the blue. Prior to that we hadn't even rehearsed together or played a live show, and we still haven't - though that'll change soon. We love playing live, so we're really starting to look forward to taking this music to the stage.
Returning to the musical style of Shift, your music has been described as being progressive on several occasions. Now, progressive can mean a lot of things, so how would you say that your music is progressive?
I'd say it has progressive elements but it's not wholly progressive. I love the way progressive music ebbs and flows and builds, and I listen to a fair bit of it, so that ends up coming through in the music i think, but it would be hard to call us purely progressive I think.
On your Facebook page, you state that the primary focus of Shift is one songwriting. How would you describe the songwriting process of Shift?
It almost always starts with a riff, or me dicking around on the keyboard with some weird sounds. Once I have something that I like I usually get a basic drum machine happening just to get a better feel for how it could go and add some more riffs and sections to it. A lot of the time I find that I can do about 3 quarters of a song within a short space of time, at least the basic guitar tracks anyway. Then I'll send it to Kori to see what he's got to say and he'll form some ideas about how he thinks the drums should go, or he'll record something and send it back. We'll go back and forth a bit forming ideas, but it's usually the last quarter of a song that takes a while to come together. Once we're happy with what we've got we'll take it to one of our bassists and we'll go back and forth a bit with them as well. Then I'll start work on the vocals if I haven't done so already, which will usually mean structure changes depending on what I come up with. Each time something new comes to the track, like drums or bass etc. new ideas start to form so I go back over and add or take away bits.
So far, the majority of the music has been written by me, but as we move forward I can see that changing somewhat. Kori is a pretty fucking decent guitar player, so he has some ideas that we'll be looking at, and likewise the bassists have some ideas that I'm keen to incorporate, so it may become more of a collaborative effort. I'm probably too much of a control freak to hand everything over though, and I'm enjoying having the level of control that I do. At the end of the day, even though I'm always asking the other guys for their opinions and ideas, I get the final say on what stays.
You have chosen to make both of your EPs available for free download. Is there any ideology, or a specific set of principles, behind this policy?
It was more a case of wanting to be accessible to as many people that liked our music as possible. It's hard enough to get established as a band nowadays, no matter how good the band is, so giving the music away for free reduces the barrier of people having to decide where they want to spend their money.
The other main goal is to get as many people as possible to a show, so we'd much rather give our music away if it means we could have a great show in front of a decent crowd, than be able to sell a few CDs and play to a virtually empty room. However, it does cost money to do this, so to help us get back some of the costs, we also offer a paid version, which includes higher quality audio and some extras for those that are kind enough to support us, or like us enough to want everything we release. It also allows people the option of choosing how they want to listen to the music. If it was me I'd probably buy a CD or download the .wav files purely for the bump in quality, but I understand that a lot of people might only listen to it on their iPods where the extra quality might not make as much sense, so we try and cater for all that.
The original idea stemmed from the likes of Radiohead and NIN who had high-profile free releases, but as usual, we've tried to do it our own way to a certain extent.
You have also expressed that you prefer to remain independent of record labels. What is your view on the state of the music industry nowadays?
It seems as though it's struggling somewhat, and labels are possibly not going to want to take a punt on bands that might have a smaller niche audience. The indie labels might still do that, but for the most part I think the labels will be looking to play it safe and make sure the bands they back have catchy hooks and straight forward melodies, preferably going into a chorus within the first 30 seconds so that it appeals straight away. If that's what it takes then I'm not interested, I'd rather release albums where the music is the focus instead of catching as many people as possible. I find the best albums are usually the ones that take a while to grow on me, so hopefully that's the way it is when people listen to Shift.
I also actually see the Internet as an advantage in that way. I think a small niche band can do ok for itself releasing to a smaller niche audience, because the Internet has a much wider potential reach than traditional distribution methods. I've yet to prove it though as I currently lose a fair chunk of cash with each release!
It's possible that I would maybe consider some kind of publicity/distribution deal, as long as I keep the masters and retain control of the music, but yeah, it would really depend on a lot of things. At the moment I'm more than happy doing it the way we've done it, and the response has been awesome, so why change?
So where can those who are interested obtain Shift's releases, and where should one go if one is interested in learning more about the band?
The best place to get our music for free and find out more about us is at our website: www.shiftband.net people can stream all our music from there or download it as well as grab the paid bonus content if they want. Our releases are also available on iTunes, Amazon and CDBaby etc. if people prefer those options.
Once again, congratulations on the release of Watch it Burn and good luck with the remaining two EPs.
Thanks! We're looking forward to spreading Watch it Burn far and wide and getting stuck into the next two releases.


Edited by Time Signature - 06 May 2014 at 1:25pm