Metal Music Archives Best of Year 2019
#98 - #71
There are too many titles this far down the result to list them neatly with artwork, so we have listed listed them instead. With a four way tie for 98th place, we have a 'top 100' of 101 releases, out of a total of 186 unique releases nominated by our voters.
#98 (38 Points): Mayhem - Daemon (Black Metal)
#98 (38 Points): Beast in Black - From Hell With Love (Power Metal)
#98 (38 Points): Bask - III (Stoner Rock)
#98 (38 Points): Alpha Wolf - Fault (Nu Metal)
#92 (41 Points): Smoulder - Times of Obscene Evil and Wild Daring (Traditional Doom Metal)
#92 (41 Points): Twisted Tower Dire - Wars in the Unknown (US Power Metal)
#92 (41 Points): Rock Goddess - This Time (Heavy Metal)
#92 (41 Points): Exhumed - Horror (Deathgrind)
#92 (41 Points): Baroness - Gold & Grey (Stoner Metal)
#92 (41 Points): !T.O.O.H.! - Komouš (Technical Death Metal)
#89 (42 Points): Týr - Hel (Power Metal)
#89 (42 Points): Malevolent Creation - The 13th Beast (Death Metal)
#89 (42 Points): Legion of the Damned - Slaves of the Shadow Realm (Thrash Metal)
#84 (44 Points): Saint Vitus - Saint Vitus (Traditional Doom Metal)
#84 (44 Points): Killswitch Engage - Atonement (Melodic Metalcore)
#84 (44 Points): Disowning - Human Cattle (Death Metal)
#84 (44 Points): Arctic Sleep - Kindred Spirits (Progressive Metal)
#84 (44 Points): Agnostic Front - Get Loud! (Hardcore Punk)
#80 (47 Points): Mother of Millions - Artefacts (Progressive Metal)
#80 (47 Points): Herod - Sombre Dessein (Sludge Metal)
#80 (47 Points): Crypt Sermon - The Ruins of Fading Light (Traditional Doom Metal)
#80 (47 Points): Officium Triste - The Death of Gaia (Death-Doom Metal)
#79 (49 Points): Saor - Forotten Paths (Atmospheric Black Metal)
#75 (50 Points): Avandra - Descender (Progressive Metal)
#75 (50 Points): Birdflesh - Extreme Graveyard Tornado (Grindcore)
#75 (50 Points): Sunn O))) - Life Metal (Drone Metal)
#75 (50 Points): Wormwitch - Heaven That Dwells Within (Melodic Black Metal)
#74 (51 Points): Twilight Force - Dawn of the Dragonstar (Power Metal)
#71 (55 Points): Holocaust - Elder Gods (Heavy Metal)
#71 (55 Points): Ramallah - The Last Gasp of Street Rock N' Roll (Hardcore Punk)
#71 (55 Points): Haunter - Sacramental Death Qualia (Black Metal)
#70 - #51
#70 (57 Points)
#69 (58 Points)
#66 (60 Points)
#66 (60 Points)
#66 (60 Points)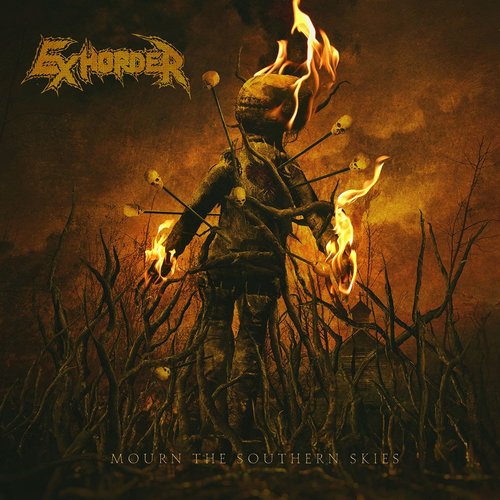 Exhorder - Mourn the Southern Skies
(Groove Metal)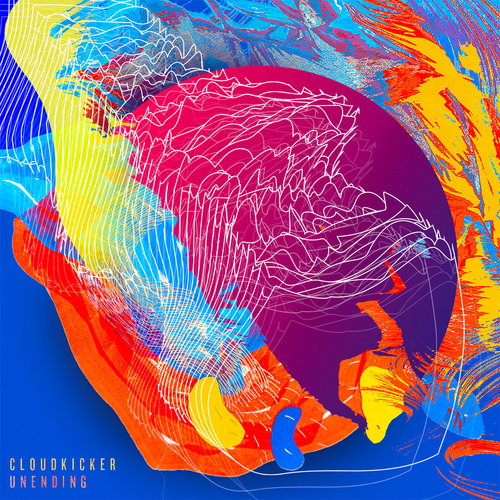 Cloudkicker - Unending
(Progressive Metal)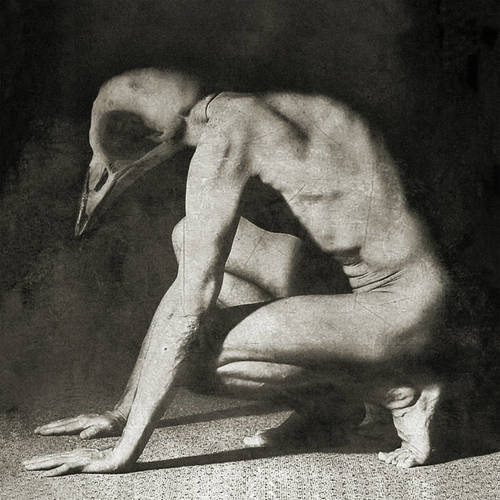 Helium Horse Fly - Hollowed
(Avant-Garde Metal)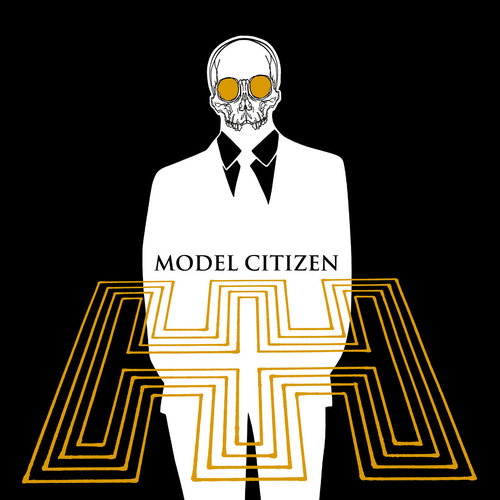 Hammerhands - Model Citizen
(Sludge Metal)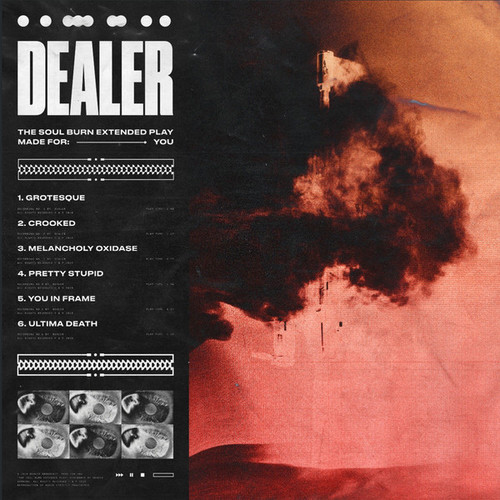 Dealer - Soul Burn
(Nu Metal)
#64 (64 Points)
#64 (64 Points)
#63 (65 Points)
#62 (66 Points)
#60 (67 Points)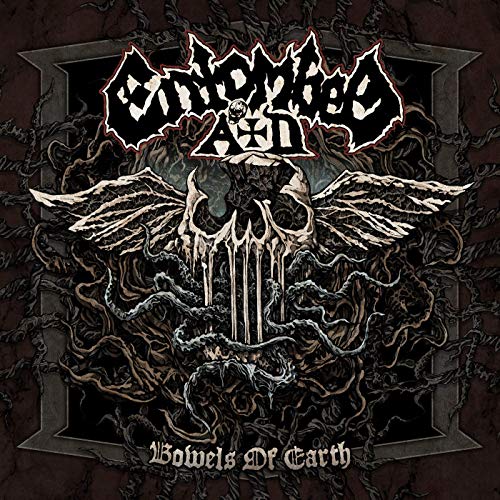 Entombed A.D. - Bowels of Earth
(Death 'n' Roll)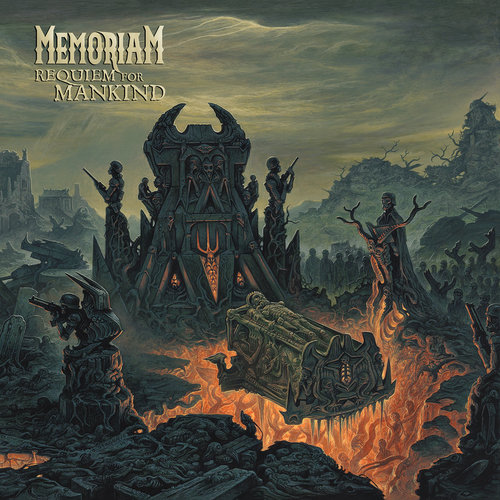 Memoriam - Requiem for Mankind
(Death Metal)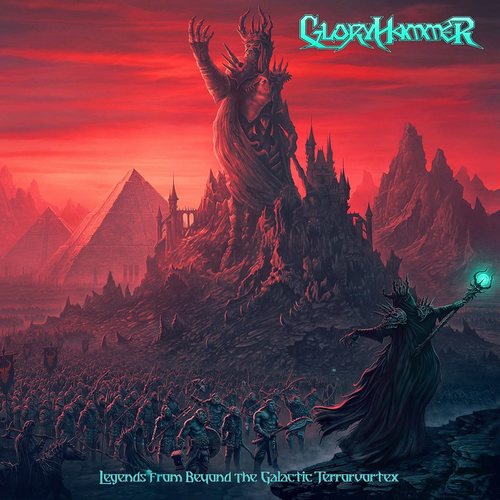 Gloryhammer - Legends from Beyond the Galactic Terrorvortex
(Power Metal)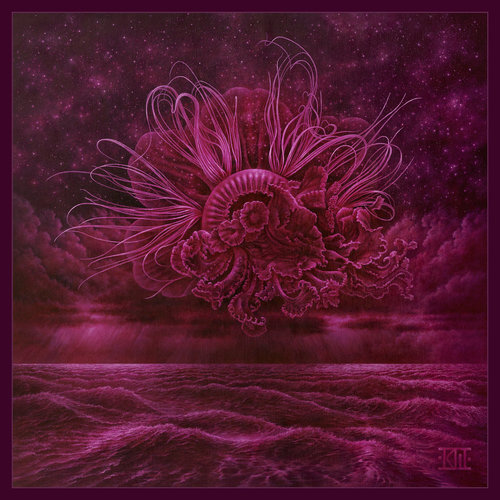 In Mourning - Garden of Storms
(Melodic Death Metal)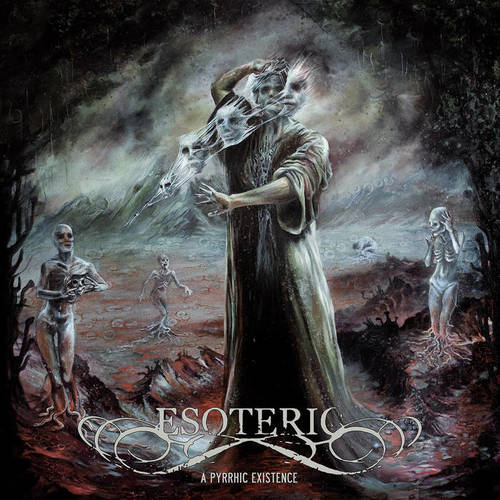 Esoteric - A Pyrrhic Existence
(Funeral Doom Metal)
#60 (67 Points)
#59 (68 Points)
#56 (69 Points)
#56 (69 Points)
#56 (69 Points)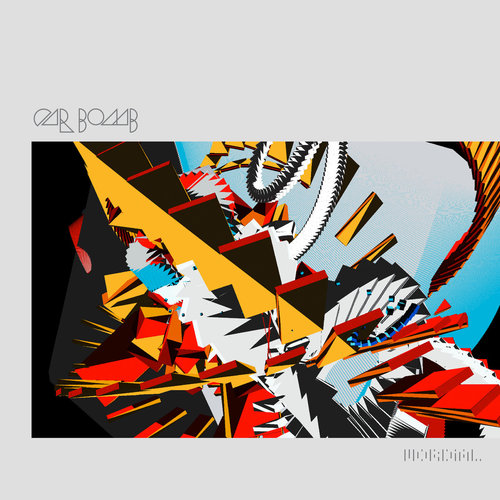 Car Bomb - Mordial
(Mathcore)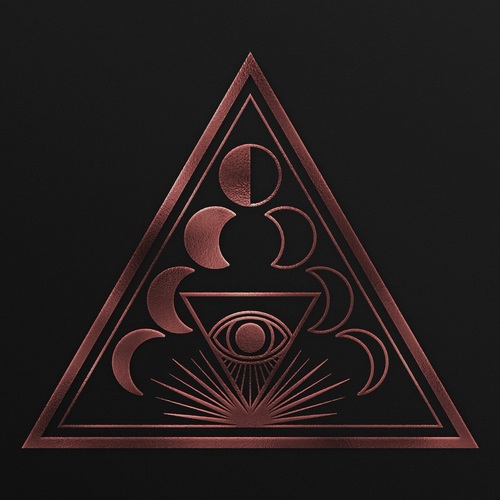 Soen - Lotus
(Progressive Metal)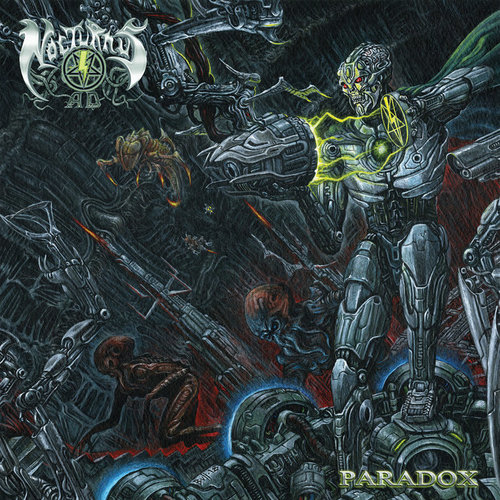 Nocturnus AD - Paradox
(Technical Death Metal)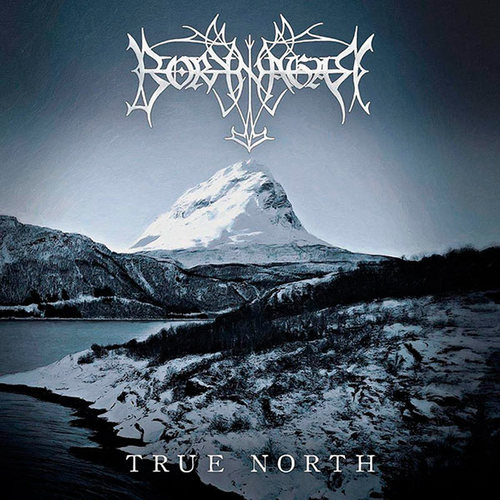 Borknagar - True North
(Progressive Metal)
Ancient Bards - Origine: The Black Crystal Sword Saga Part 2
(Power Metal)
#51 (70 Points)
#51 (70 Points)
#51 (70 Points)
#51 (70 Points)
#51 (70 Points)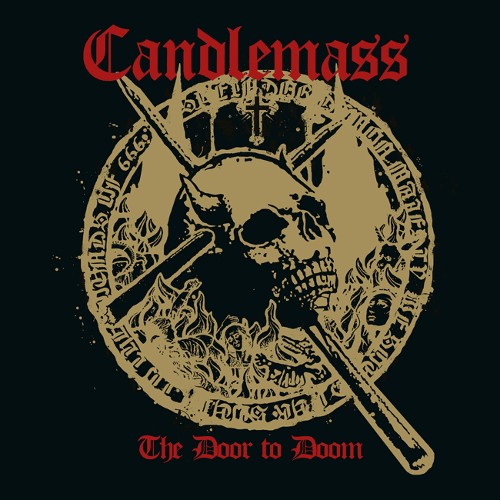 Candlemass - The Door to Doom
(Doom Metal)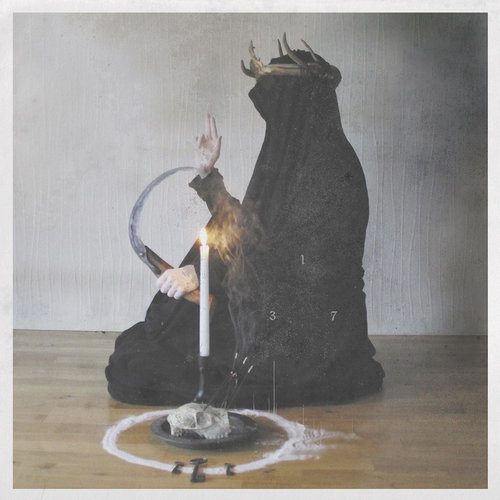 This Gift Is a Curse - A Throne of Ash
(Sludge Metal)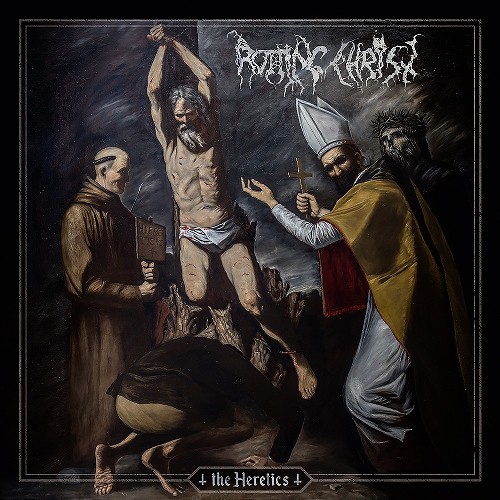 Rotting Christ - The Heretics
(Melodic Black Metal)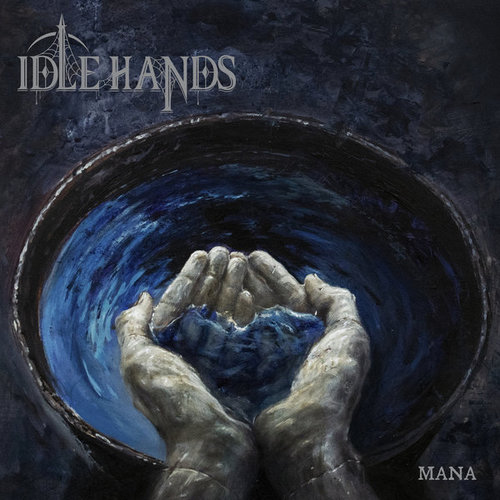 Idle Hands - Mana
(Gothic Metal)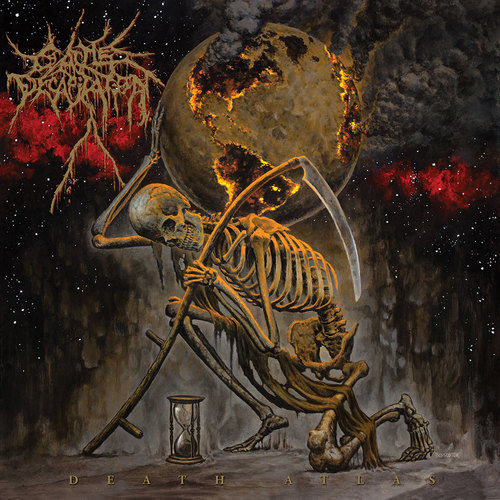 Cattle Decapitation - Death Atlas
(Technical Death Metal)
#26 - #50
#50 (71 Points)
#49 (73 Points)
#48 (74 Points)
#47 (75 Points)
#45 (76 Points)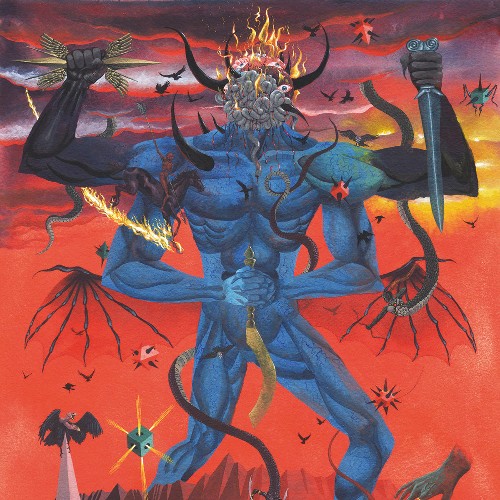 Esoctrilihum - The Telluric Ashes of the Ö Vrth Immemorial Gods
(Death Metal)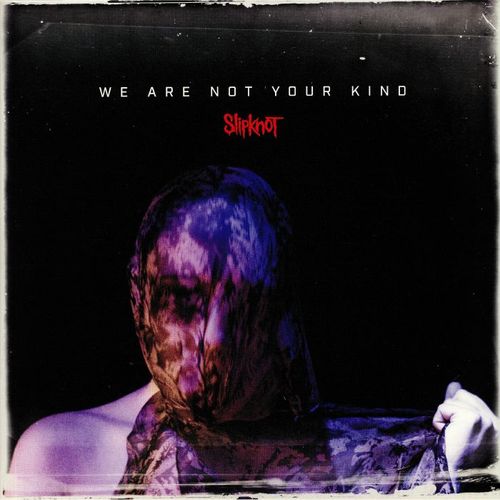 Slipknot - We Are Not Your Kind
(Alternative Metal)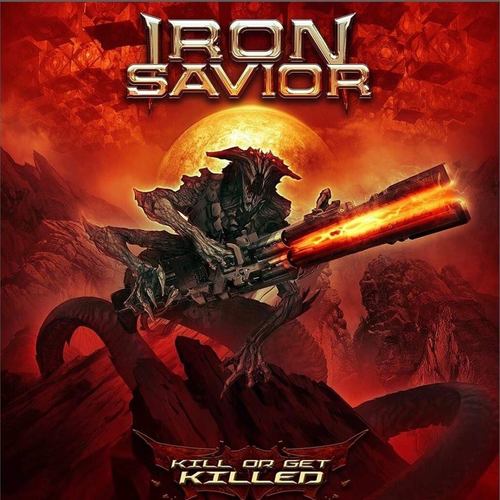 Iron Savior - Kill or Get Killed
(Power Metal)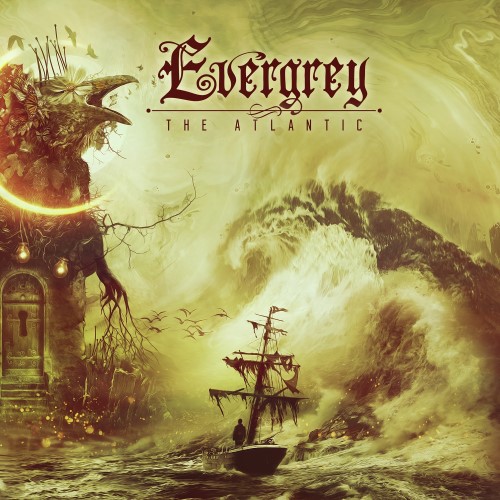 Evergrey - The Atlantic
(Progressive Metal)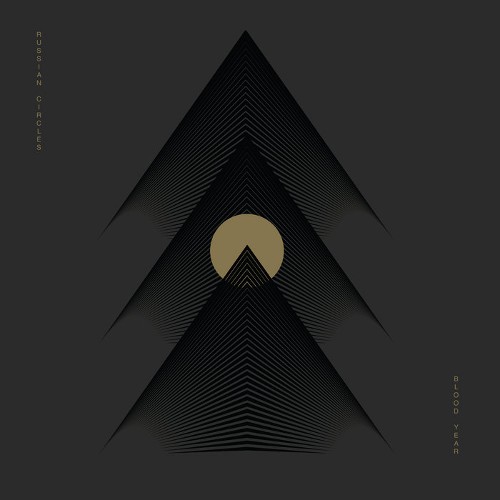 Russian Circles - Blood Year
(Atmospheric Sludge Metal)
#45 (76 Points)
#44 (77 Points)
#43 (79 Points)
#42 (80 Points)
#41 (81 Points)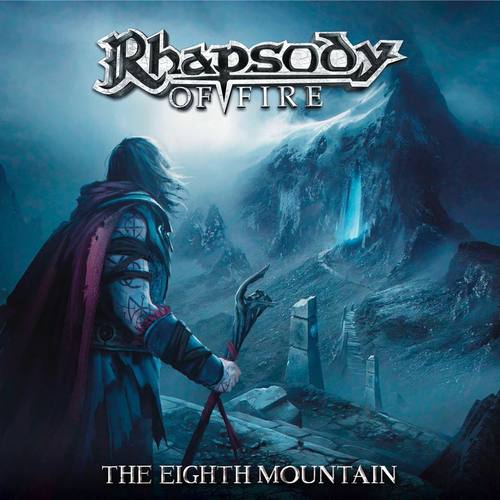 Rhapsody of Fire - The Eighth Mountain

(Power Metal)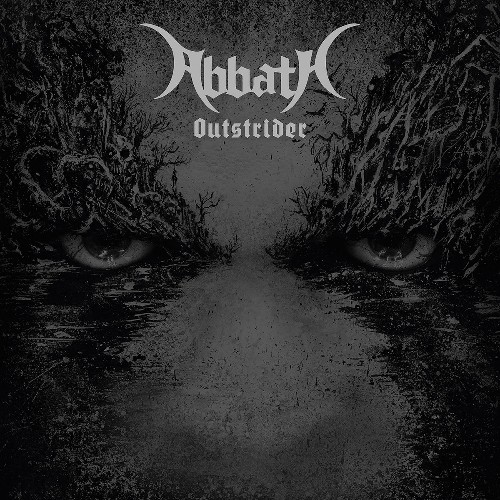 Abbath - Outstrider
(Black Metal)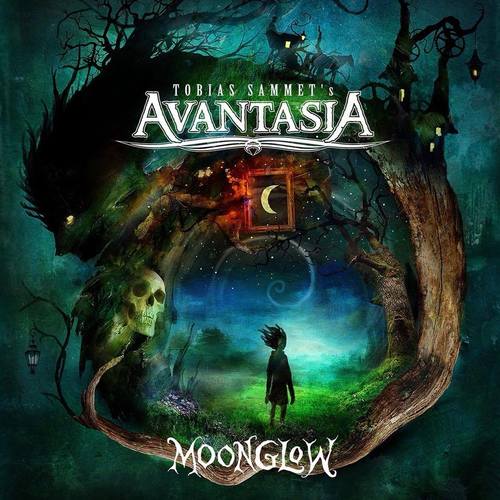 Avantasia - Moonglow
(Heavy Metal)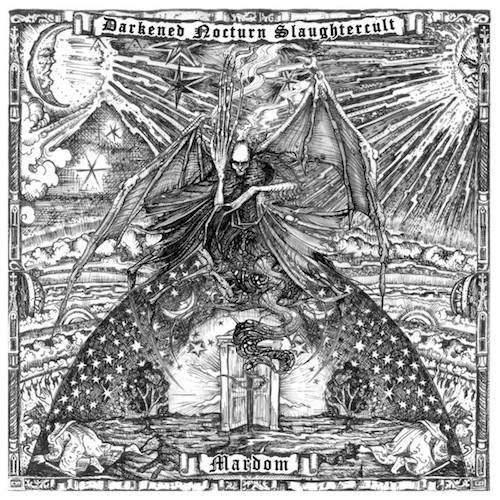 Darkened Nocturn Slaughtercult - Mardom
(Black Metal)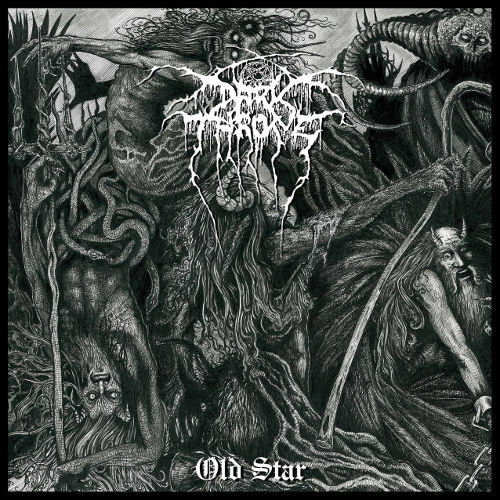 Darkthrone - Old Star
(Black Metal)
#39 (84 Points)
#39 (84 Points)
#35 (85 Points)
#35 (85 Points)
#35 (85 Points)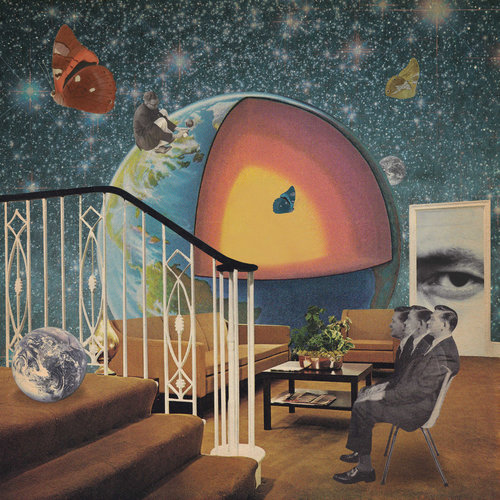 Thank You Scientist - Terraformer
(Metal Related)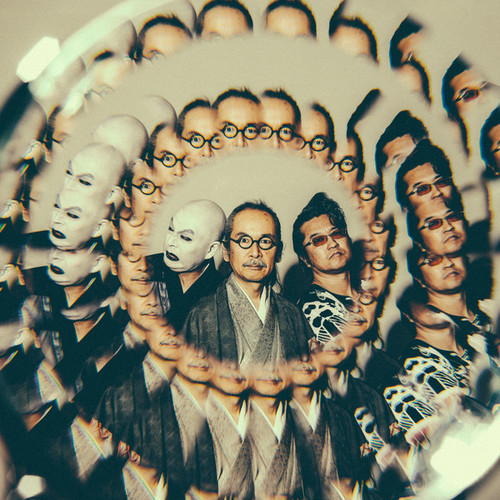 Ningen Isu - 新青年
(Heavy Metal)
Vargskelethor - Skeleton Metal III
(Thrash Metal)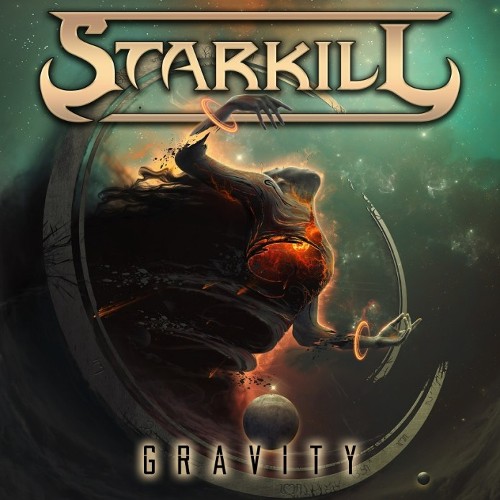 Starkill - Gravity
(Symphonic Metal)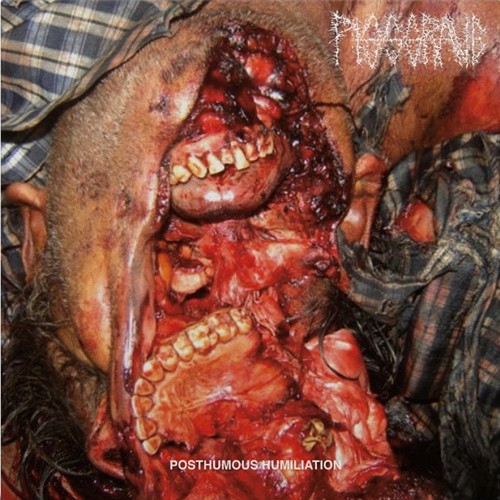 Pissgrave - Posthumous Humiliation
(Death Metal)
#35 (85 Points)
#34 (87 Points)
#33 (90 Points)
#32 (96 Points)
#27 (100 Points)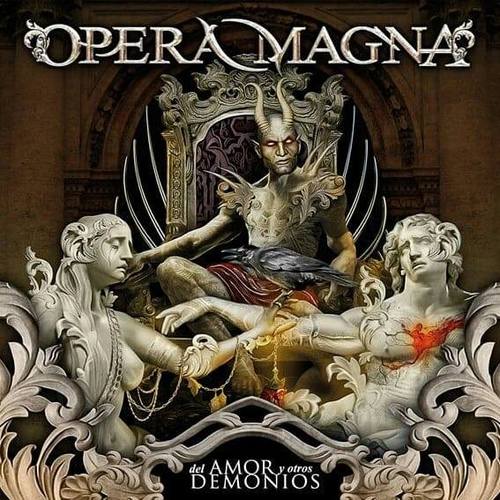 Opera Magna - Del amor y otros demonios
(Power Metal)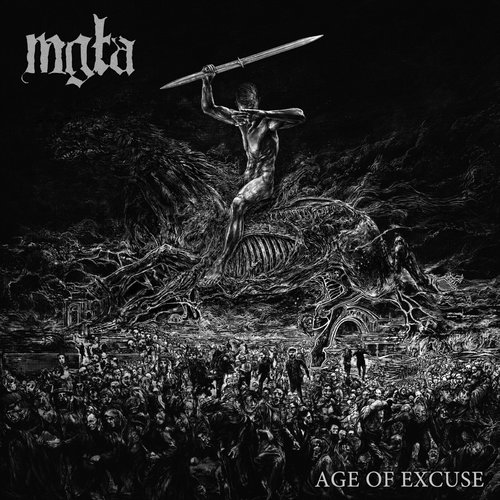 Mgła - Age of Excuse
(Black Metal)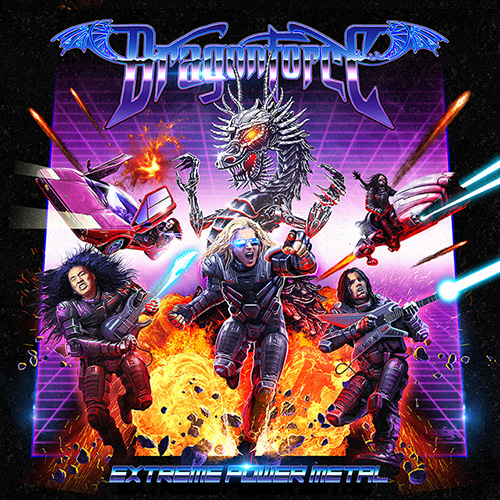 Dragonforce - Extreme Power Metal
(Power Metal)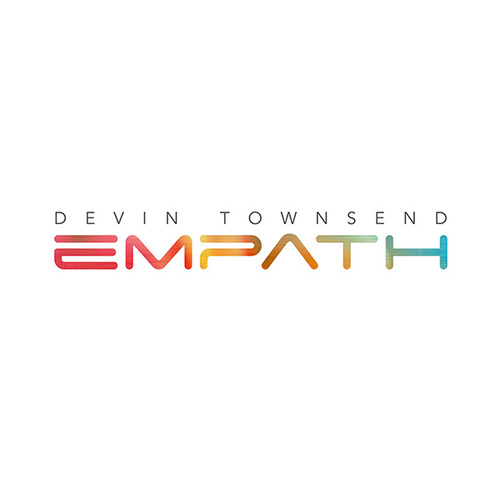 Devin Townsend - Empath
(Progressive Metal)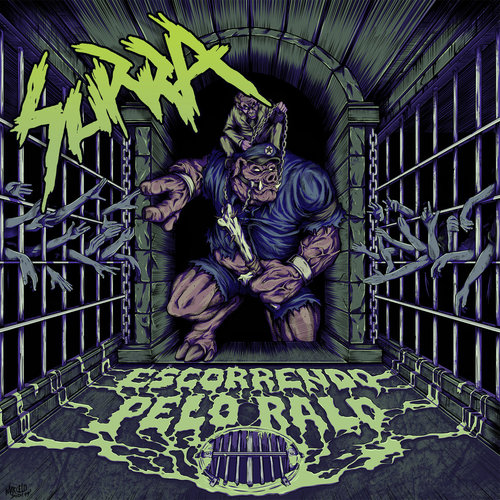 Surra - Escorrendo Pelo Ralo
(Crossover Thrash)
#27 (100 Points)
#27 (100 Points)
#27 (100 Points)
#27 (100 Points)
#26 (103 Points)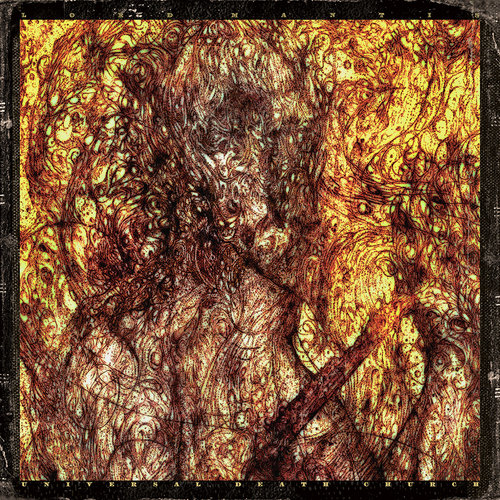 Lord Mantis - Universal Death Church
(Sludge Metal)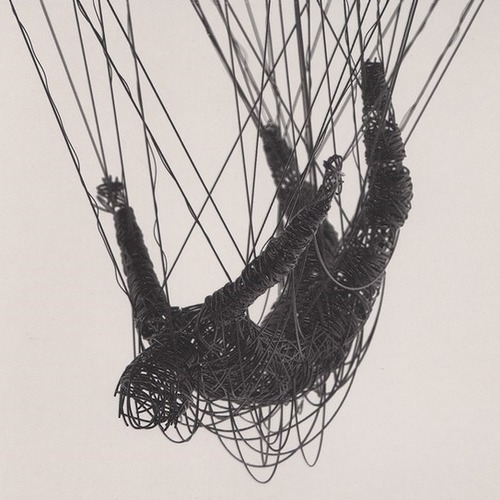 Korn - The Nothing
(Nu Metal)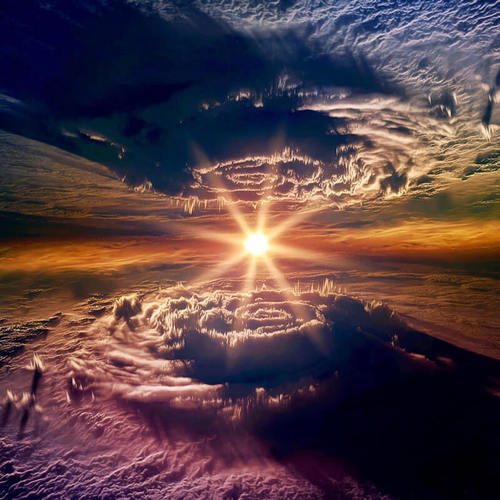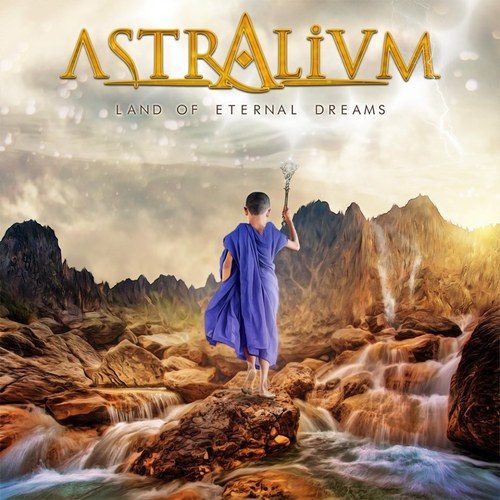 Astralium - Land of Eternal Dreams
(Power Metal)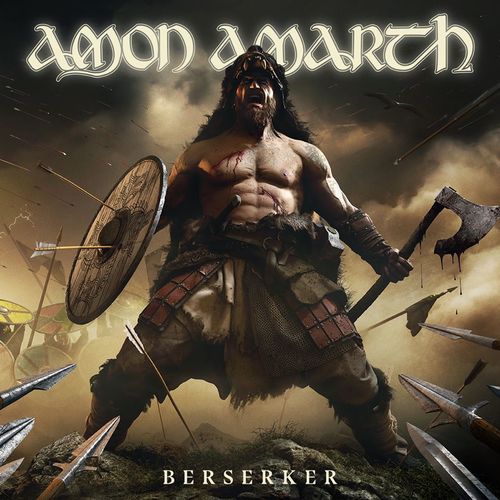 Amon Amarth - Berserker
(Melodic Death Metal)
#24 (110 Points)
Elvenking - Reader of the Runes - Divination
Folk Metal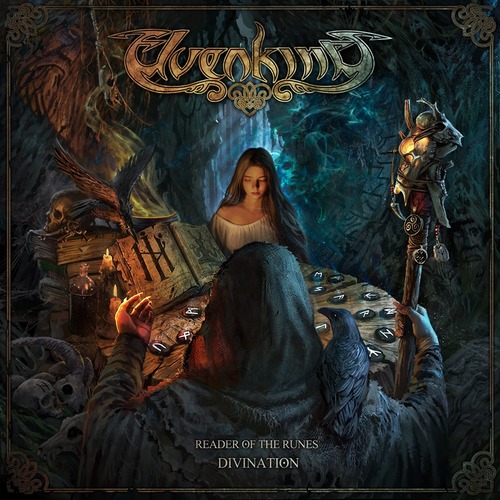 Elvenking, from Italy, have come a long way since making their debut in 2001 with Heathenreel. Despite what we might call a rocky first ten years, which saw them do an album with usual vocalist Damna, make a non-metal album and somewhat lose their focus on folk metal for a while, more recently they've become one of folk metal's most consistent and key acts. Reader of the Runes - Divination is their tenth studio album and it shows no sign that they're ready to slow down.
#24 (110 Points)
Blazon Stone - Hymns of Triumph and Death
Power Metal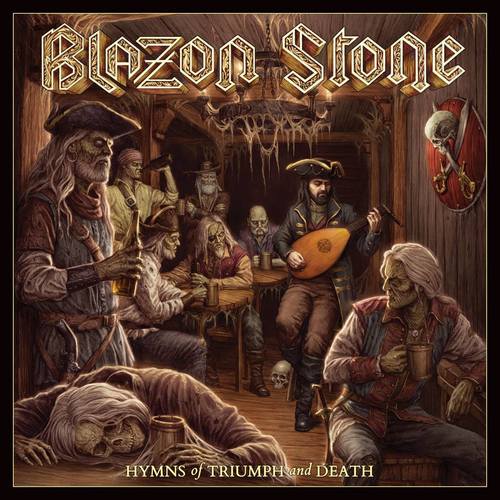 Named after the 1991 Running Wild album, Blazon Stone makes no attempt to hide that it exists for the sole reason to pay tribute to that band's classic sound. The thing is, as has becoming something of a running joke around here on Metal Music Archives among the power metal crowd, they actually sound more like Running Wild than Running Wild does themselves. But hey, we'll take it.
#23 (114 Points)
Tool - Fear Inoculum
Progressive Metal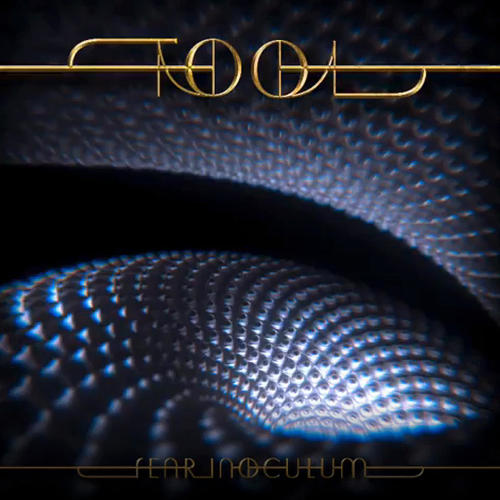 Tool made their fans wait a whopping thirteen years for a follow-up to 10,000 Days (which is actually a short time compared to some entries on this list) and when it finally came out they only released it as an expensive special edition CD, unless you wanted to put up with digital. Whatever you think of the practice, which hasn't yet even seen a vinyl release for the audiophiles, it's not in doubt that Tool's return is a welcome one to the prog rock/metal scene. We're also sure that everyone is hoping that it won't be another thirteen years before they follow it up.
#22 (120 Points)
Sacred Reich - Awakening
Thrash Metal
Twenty-three years on from their last album Heal, Sacred Reich are finally back. Well technically they've been back since 2006, but it's taken them another thirteen years to deliver a comeback album. It shouldn't come as a surprise: they were notorious for a slow writing pace even back in the day when the norm was to release an album maybe every other year. Fortunately this does mean that when Sacred Reich does deliver an album, they deliver one which is quality over quantity. That's still true as of Awakening.
#21 (126 Points)
King Gizzard and the Lizard Wizard - Infest the Rats' Nest
Thrash Metal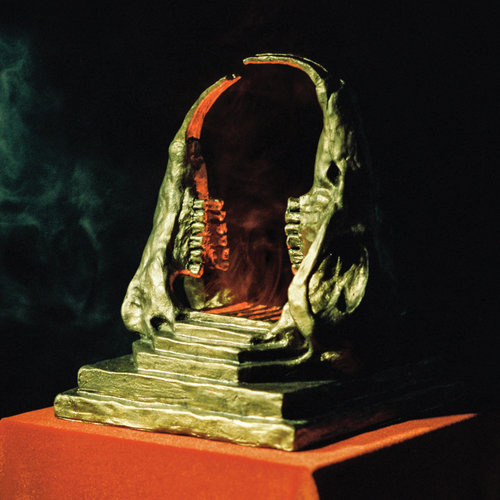 Not a band that until this album would have had a place on a website like Metal Music Archives, King Gizzard and the Lizard Wizard, which may just be the coolest (if rather long winded) band moniker ever, surprised all when last year a mostly striped down version of the band created Infest the Rats' Nest, an unusual sounding thrash metal album infused with psychedelic stoner vibes. It came out of nowhere in such a way that it couldn't help but make an impact.
#20 (132 Points)
Death Angel - Humanicide
Thrash Metal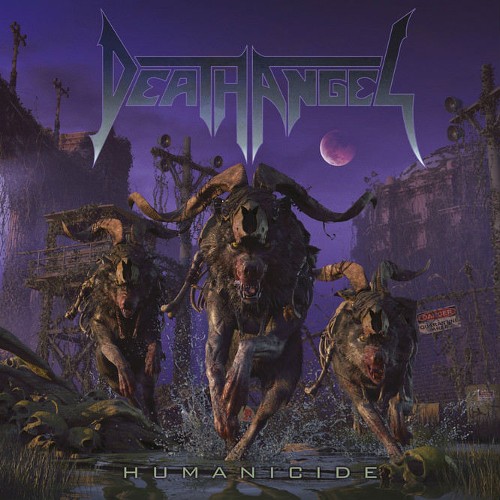 Long running and reliable, Death Angel delivers another successful slab of thrash/heavy metal in the form of their ninth album Humanicide. While few would say it reaches the heights of their classic debut The Ultra-Violence, many will be content that Death Angel continues to deliver quality thrash and has never brought disgrace to their name the way certain other big name thrash metal acts have (cough*St. Anger*cough).
#19 (134 Points)
Alcest - Spiritual Instinct
Atmospheric Black Metal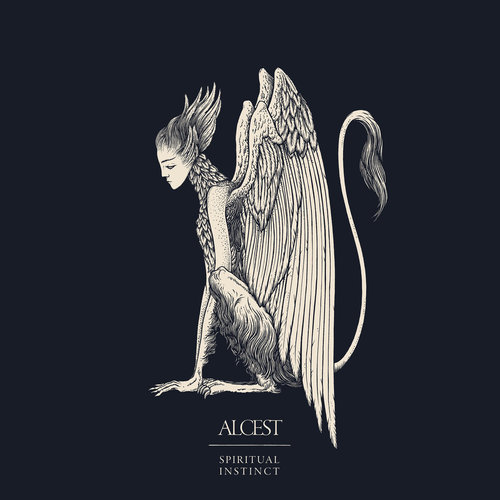 One of the major (and arguably the first) figures in the Blackgaze sound that has arisen in the last fifteen years, Alcest has retained a loyal following. Latest release Spiritual Instinct serves up another slice of shoegazing black/post-metal that's sure to please any fan of metal's more atmospheric, textured side.
#18 (138 Points)
Tomb Mold - Planetary Clairvoyance
Death Metal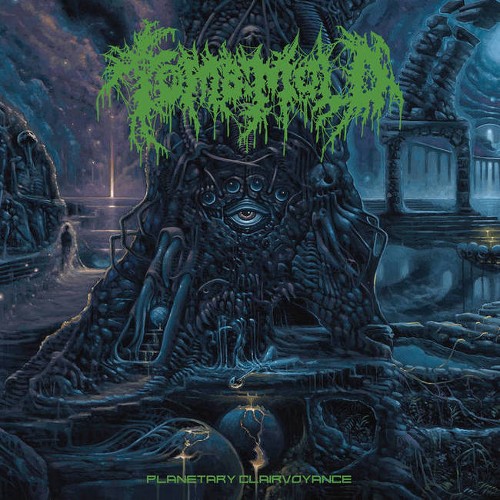 Tomb Mold's transition from a duo to a four piece band seems to have done them no end of good. Planetary Clairvoyance is easily their most accomplished work to date with an album of dark, brooding and crushing old school death metal, with the occasional technical edge, that despite having a sound firmly rooted in the past still manages to sound amazingly fresh and vital.
#17 (158 Points)
Insomnium - Heart Like a Grave
Melodic Death Metal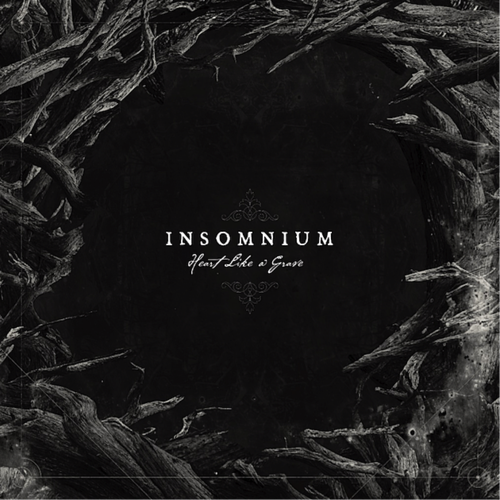 Heart Like a Grave could be said to be back to business as usual for Insomnium after the prior Winter's Gate was a single forty minute track album, but the simple fact of the matter is that this one is actually a more substantial release than its predecessor, by over another twenty minutes in fact. While some melodic death metal may outstay it's welcome with such a length, that's not the case with Insomnium's work. This is a band on top of their game.
#16 (161 Points)
Sabaton - The Great War
Power Metal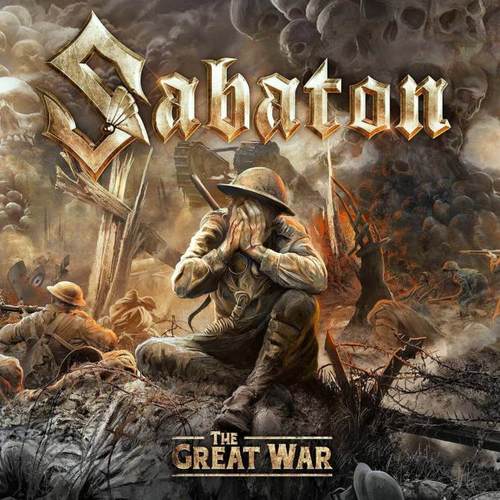 For the better part of two decades, Sabaton has been delivering one fun, epic, collection of war themed anthems after another, and with The Great War, their stab at WWI, the band has once again delivered more of what they've become famous for, along with some of their darkest material to date
#15 (185 Points)
Inter Arma - Sulphur English
Atmospheric Sludge Metal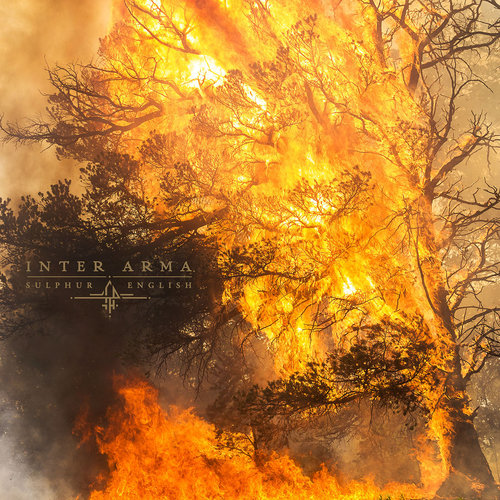 The genre-hopping Inter Arma, who have blended elements of atmospheric sludge, black metal, death-doom and prog into their sound at different times, released this fourth album in 2019 as a follow-up to Paradise Gallows (2016). Considered to have a unique sound, a rare thing to achieve at this point, Inter Arma are the kind of band you need to check out when you think you've heard it all.
#14 (186 Points)
Allegaeon - Apoptosis
Technical Death Metal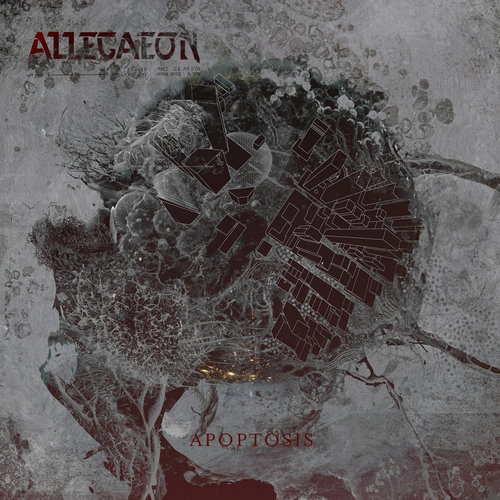 A major figure in technical death metal these days, Allegaeon have shed a lot of the melodic death metal of their earlier work to embrace the more complex approach, with progressive inclinations also being featured. Various line-up changes have led to the band only having one original member but also to be stronger than ever. We can only expect even better things from them in the next decade.
#13 (209 Points)
Dream Theater - Distance Over Time
Progressive Metal
After such a divisive album as their prior effort The Astonishing (which surprised many when it obtained third place in 2016's MMA Best of Year), it should come as no surprise that Dream Theater decided to play it safe when it came to the follow-up. Distance Over Time is simply Dream Theater being Dream Theater and that's exactly what many wanted it to be.
#12 (224 Points)
Soilwork - Verkligheten
Melodic Death Metal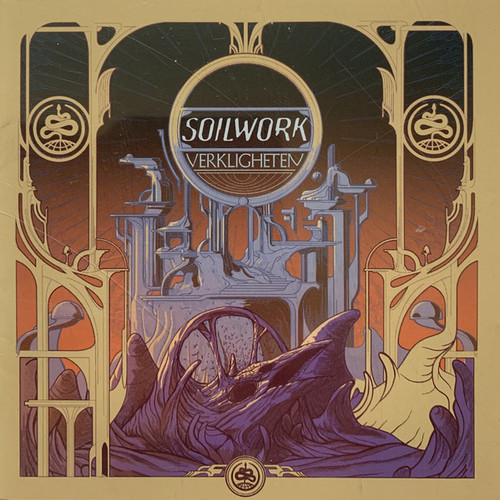 One of the most consistent bands in the melodic death metal genre Soilwork rarely fail to deliver. With Verklighten they have another winner with a collection of immediately likeable melodic death metal that incorporates heavy metal and hard rock as well.
#11 (230 Points)
Cult of Luna - A Dawn to Fear
Atmospheric Sludge Metal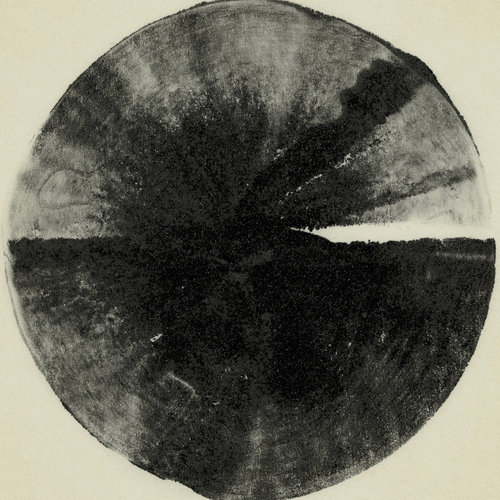 As a follow-up to their collaboration with Julie Christmas, Mariner, Cult of Luna have decided to go big. That's big in every way: a big album, made up of big tracks (the shortest is over six minutes, enough to send any listener of commercial music running for the hills) and a big atmospheric and expressive sound. A Dawn to Fear may just be the album of their career.
#10 (245 Points)
Overkill - The Wings of War
Thrash Metal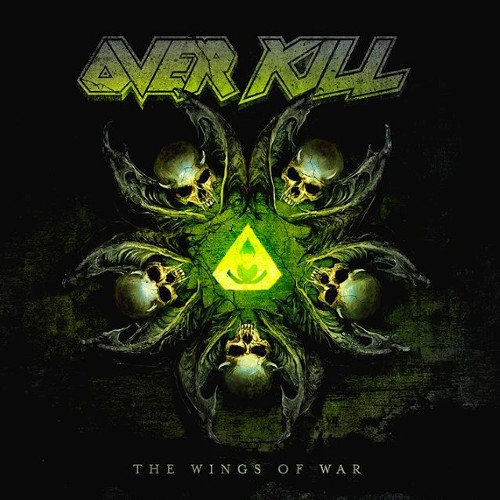 Overkill is one of those thrash metal acts that is not only long running, having released their debut Feel the Fire in 1985, but also one that has remained prolific throughout the years and even in the 2010s have managed to release five new albums, of which The Wings of War is the fifth and final of the decade. There have been a couple of stumbles for the band in their long career when an album wasn't quite as well received, but not during the last decade which has shown Overkill to be as strong as ever. They are going into the 2020s on a high.
#9 (247 Points)
Nile - Vile Nilotic Rites
Technical Death Metal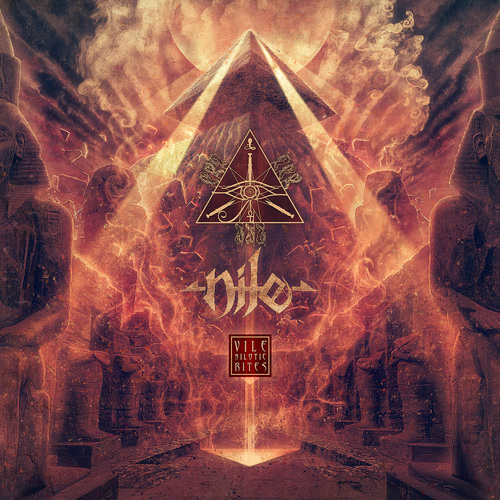 Nile are pretty much a regular on any best of year list when they release a new album. It is not unreasonable to call them the kings of brutal technical death metal. Even many line-up changes, this time seeing them carrying on without Dallas Toler-Wade, can't seem to stop Karl Sanders and company. Vile Nilotic Rites is another must have release from them.
#8 (255 Points)
Waste of Space Orchestra - Syntheosis
Atmospheric Sludge Metal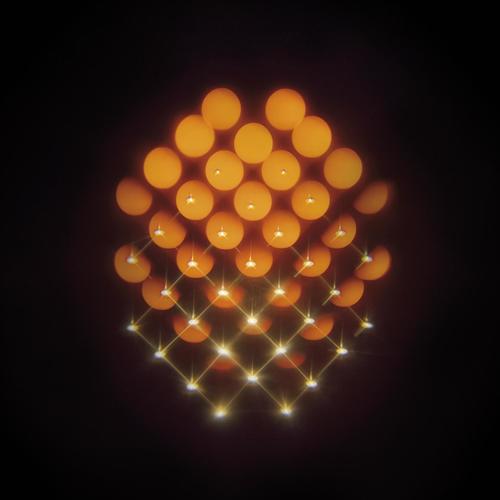 Many new bands when they first make waves get described as being as if Band A had a lovechild with Band B. Well, Waste of Space Orchestra actually is pretty much like that: a collaboration project between the members of Oranssi Pazuzu and Dark Buddha Rising. Syntheosis is the result of that union, an atmospheric sludge/doom metal monolith with lots of other elements to be picked up on within it's depths. You'll be discovering new stuff all the time with this one.
#7 (279 Points)
Wilderun - Veil of Imagination
Progressive Metal
Veil of Imagination brings a slight change in sound for Wilderun - they've largely dropped the folk element by this point that so characterised their debut in particular, but in its place we have a band that seems determined to fill the void that Opeth vacated when they ditched extreme progressive metal for progressive rock, but while also throwing their own take on it.
#6 (297 Points)
Avatarium - The Fire I Long For
Doom Metal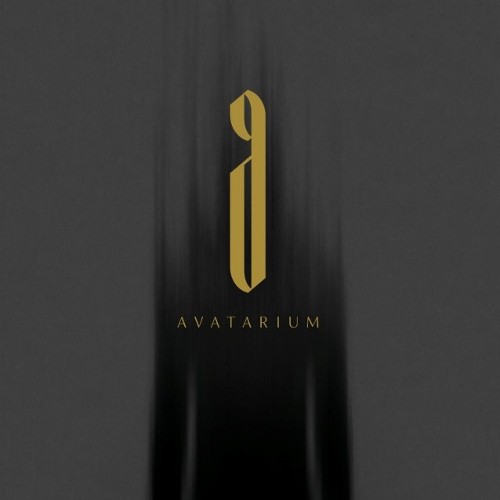 Seen by some as a return to form after previous album Hurricanes and Halos took on a less metallic approach, The Fire I Long For sees Avatarium returning to their doom metal roots and in the process making one of the genre's finest offerings in 2019. Doomy riffs, atmosphere and powerful female vocals are the flavour of the day here and we're very happy to lap it up.
#5 (298 Points)
Possessed - Revelations of Oblivion
Death Metal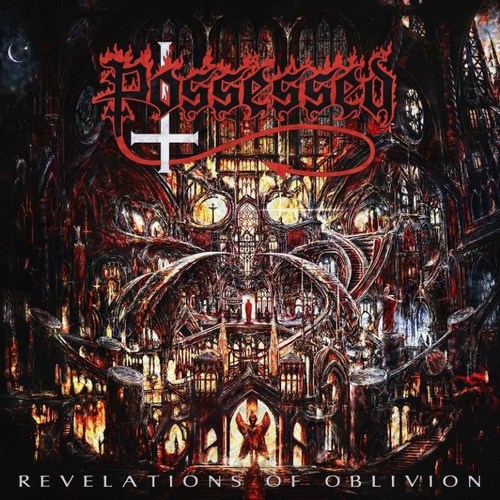 A mere 33 years after their last album Beyond the Gates, Possessed, now with vocalist Jeff Becerra being the sole remaining original member, have returned with a superb death/thrash metal album. Whilst the band's original spirit remains intact they sound tighter and hungrier and dare we say they are better than ever.
#4 (405 Points)
Vltimas - Something Wicked Marches In
Death Metal
Supergroup's are notoriously famous for not delivering the goods, falling short of what's expected from the sum of the members. Not so in the case of Vltimas. The standard of musicianship as expected is exemplary and fortunately they have a collection of songs to match. With no shortage of competition out there Vltimas have made an album featuring some of the best death metal of the year.
#3 (423 Points)
Arch / Matheos - Winter Ethereal
Progressive Metal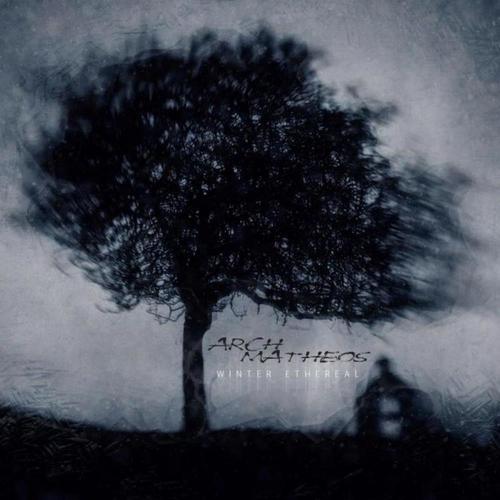 When they first got together to create Sympathetic Resonance in 2011 (Metal Music Archives' top album for it's year), it was obviously the very definition of a big deal. Here were two men who were both a key part of the early Fates Warning line-up working together once again. Now, they're back for a second round with Winter Ethereal. Although it has missed out on the top spot this time around, it's clear that this one is just as strong as the first and perhaps even better.
#2 (452 Points)
Blood Incantation - Hidden History of the Human Race
Death Metal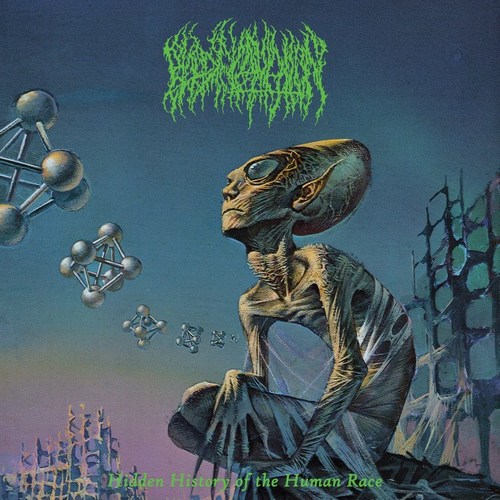 While Hidden History of the Human Race is the second album of Blood Incantation, it was actually a different project that the majority of the members of the band are involved in, Spectral Voice, which previously made a lot of waves over here on Metal Music Archives, but as much as a lot of us enjoyed 2017's Eroded Corridors of Unbeing (#5 on 2017's MMA Best of Year List), we like Blood Incantation's Hidden History of the Human Race, a progressive death metal album, a whole lot more. If the album has a fault it's only that it's only four tracks, not even forty minutes long and it leaves you wanting more. But that also just means we'll be listening to it over and over again.
#1 (514 Points)
Opeth - In Cauda Venenum
Progressive Metal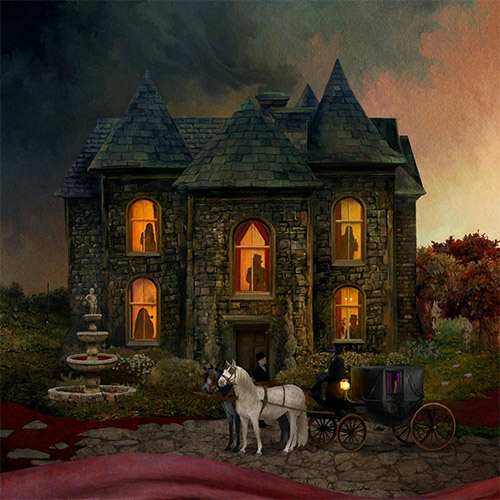 While not a return to their death metal fuelled extreme progressive metal of old, something that I think many have to accept after over ten years is a period in Opeth history that they have firmly drawn a line under, latest offering In Cauda Venenum is certainly the most metal offering they've provided the world since Watershed in 2008. Released in two forms, one in familiar English like their previous work and one in their native Swedish, it's an album that has to be experienced many times to get the full benefit from, but once you do you'll likely find that it's the best release by the band in years and since we've still held a great respect for Opeth across their modern progressive rock era, that's saying something.
Special thanks to Paul (Nightfly) for listing checking work on the submissions and for contributing several write-ups, Travis (DippoMagoo) for the Sabaton write-up and Jonas (UMUR), so allowing bits of his reviews to be paraphrased for some entries. Finally thanks to all our voters for this year who made this presentation possible.
Statistics for 2019:
Releases by (Main) Sub-Genre:
Death Metal: 19
Progressive Metal: 13
Power Metal: 12
Black Metal: 10
Sludge Metal: 8
Thrash Metal: 7
Doom Metal: 7
Alternative Metal: 4
Heavy Metal: 4
Grindcore: 2
Hardcore Punk: 2
Metalcore: 2
Metal Related: 2
Avant-Garde Metal: 1
Drone Metal: 1
Folk Metal: 1
Gothic Metal: 1
Groove Metal: 1
Stoner Metal: 1
Hard Rock: 1
Symphonic Metal: 1
US Power Metal: 1
Sub-Genres Not Represented At All in The Top 100:
Glam Metal
Industrial Metal
Neoclassical Metal
Speed Metal
Trance Metal
Viking Metal


Edited by adg211288 - 16 Feb 2020 at 7:15am