I just got my Spotify listening statistics for the year. I'm sure I'm not the only one using it. Here's what it said about me for 2019.
You played 9,973 different songs on Spotify.
One artist was your #1. NOFX. You spent 12 hours listening to them. Your favourite song was "Philthy Phil Philanthropist".
Top artists:
2. Nine Pound Hammer
3. MDC
4. Anthrax
5. Slayer
World citizen - When it comes to music, borders disappear. You've listened to artists from 44 countries.
You were genre fluid. You refused to let one sound define you (a picture might be easiest here)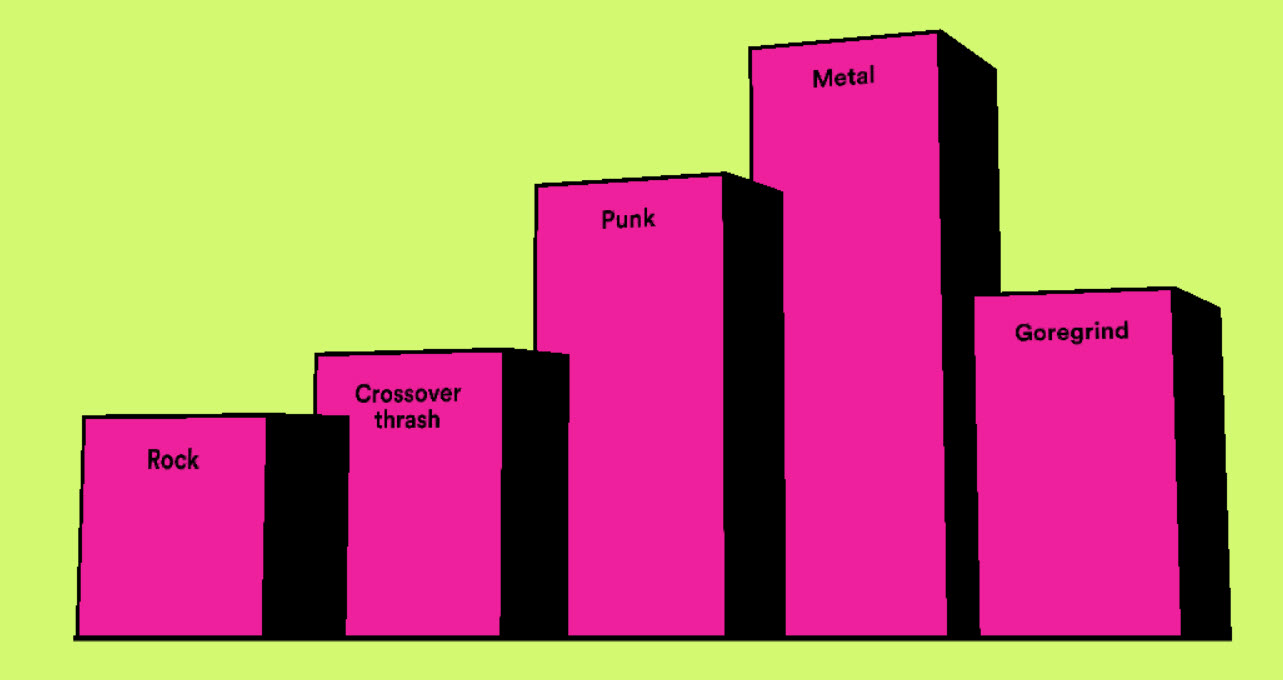 And you loved these songs most:
1. Bastards - Machine Head
2. Sepulchral Voice - Sodom
3. Gotta Go - Agnostic Front
4. Fucked with an Anchor - Alestorm
5. Do or Die - Testament
6. Country Roads - Me First and the Gimme Gimmes
7. My Family is a Little Weird - MDC
8. Chicken Squawk - MDC
9. My Right - Screeching Weasel
10. Gung Ho - Anthrax
Talking about talking - Your top podcasts of 2019:
1. No Such Thing as a Fish
2. Dan Carlin's Hardcore History
3. Stuff You Should Know
4. Freakonomics Radio
5. The Jim Jeffries Show Podcast
You spent 5,135 minutes listening to podcasts this year.
You discovered 622 new artists this year. But you really vibed with Amoebic Dysentery. You explored 27 of their songs, listened to 1 of their albums, and spent over 47 minutes with them.
We've spent some serious quality time together:
2016: 182 minutes
2017: 6,002 minutes
2018: 53,294 minutes
2019: 66,524 minutes
The music that defined your decade:
2016 top song: Into the Enchanted Chamber - Timeless Miracle
2016 top artist: Timeless Miracle (in my defense, I was only listening to this on Spotify because it was the only way I could hear this damn album for a reviewers challenge!)
2017 top song: Hollywood Babylon - Misfits
2017 top artist: Melvins
2018 top song: Fuck Authority - Pennywise
2018 top artist: NOFX
Your artist of the decade is NOFX.