Iron Maiden performed for the very first time in Indonesia last night, and it's a fantastic show. The highlight of their show is of course the energy, looks like they never aging, and to see Bruce keep jumping and leaping from the left stage to the right without losing the consistency of his strong voice, and to keep communicating with the audience, is simply awesome. Steve Harris also very active, running around the stage with his bass, Janick Gers is also fun to watch, he kept performing some girly dance lol, acrobatic guitar move, and nice solos. Basically, the whole show is superb, but from the setlist, since they're performing a lot from their new album, many people here aren't that familiar, and I think the first two tracks of the album are among their weakest, shame classic like Hills, Wasted Years, or Madness aren't there.
Here are some pics of the event :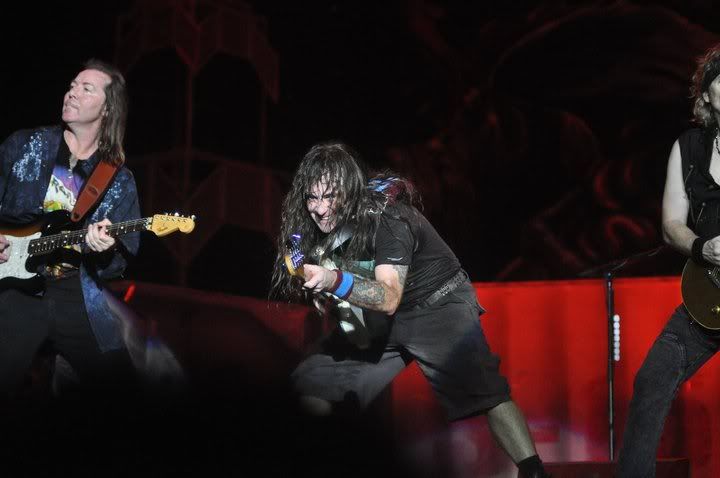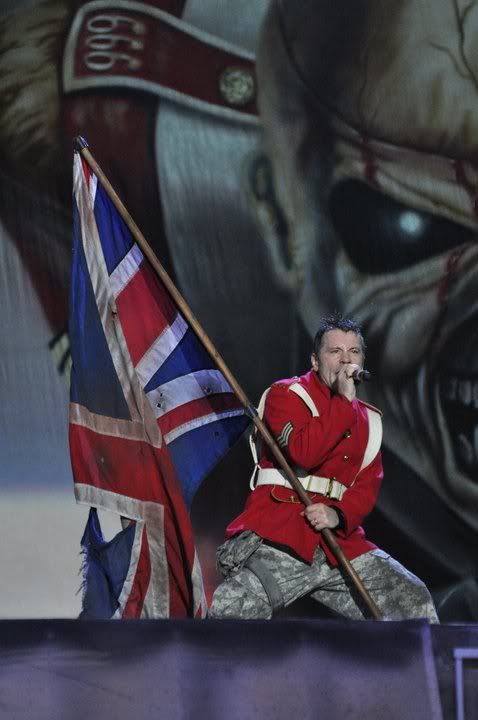 Iron Maiden
17 Feb 2011 @ Pantai Karnaval Ancol, Jakarta, Indonesia
setlist :
01. Satellite 15... The Final Frontier (TFF 1)
02. El Dorado (TFF 2)
03. 2 Minutes To Midnight (Powerslave 2)
04. The Talisman (TFF 8)
05. Coming Home (TFF 4)
06. Dance Of Death (Dance 5)
07. The Trooper (Piece 5)
08. The Wicker Man (Brave 1)
09. Blood Brothers (Brave 4)
10. When The Wild Wind Blows (TFF 10)
11. The Evil That Men Do (Seventh 4)
12. Fear Of The Dark (Fear 12)
13. Iron Maiden (Iron 9)
encore:
14. The Number Of The Beast (Number 5)
15. Hallowed Be Thy Name (Number 8)
16. Running Free (Iron 3)
they're heading out to Australia next week, who's going ?