Thanks to Torodd from Prog Archives for the permission to post the Prymary review here on MMA.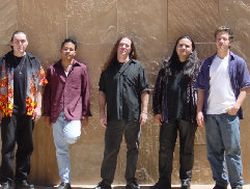 Prymary is a progressive metal band that was formed in 2000 in Southern California and consisted of members Mike Di Sarro (vocals), Sean Entrikin (guitar), Smiley Sean (keyboards), Chris Quirarte (drums), and James Sherwood (bass).
PRYMARY released their self-titled and self-financed debut in 2003 and began gigging to promote the album,opening for notable bands like FATES WARNING and KING'S X. They have so far released three albums.
I caught up with them for their story.
######################################################
Your biography has been covered in your ProgArchives profile so let's bypass the biography details. But why did you choose that name and which bands were you influenced by ?

Sean: Each of us have very different influences. Of course there are the one's we share (Dream Theater, Rush, Pain of Salvation) but other than those, we range from the Beatles to King Crimson to Yes to Metallica to Slipknot to fusion and experimental bands.

Chris: Yeah it's weird because we have a few core bands we all really enjoy like and then we all seem to split off into different tangents. I know Sean tends to lean towards the more metal side of things. That is where you will hear the heavy riffs come in. He's into a lot of old Metallica, Randy Rhoads, Slipknot, and Evanescence. I on the other hand lean towards more of the old school prog bands like, Genesis, Yes, Pink Floyd, Marillion, and King Crimson. I think we all appreciate each others tastes even though we don't regularly listen to them.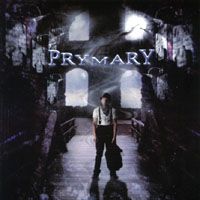 Over to your albums. Please tell us more about your first album Prymary from 2003

Sean : The "Prymary" album was a collection of songs written over a 5 or 6 year span. A couple of the songs were pretty much written before James Sherwood (bass) and I had joined the band. The rest of the songs were written as a trio with Chris, James and myself, just before we met Smiley Sean (keys) and Mike DiSarro (vocals). I remember my very first practice as a member of the band. Chris said he had some lyrics he wrote if we wanted to begin writing right away. Little did we know that he had four and-a-half pages of lyrics which would become "Roads of Fire". So my first band session was us writing a song that would end up being 25 minutes!!! I was a little overwhelmed initially, haha.
But, that song is one of my favorites to this day and we ended up with a pretty good debut album.

Chris : Looking back at this album I can see us trying to find our way on this album. We initially wanted it to be heavier than what we came out with so consequently, the album sounds more old school prog than we wanted. I think the lack of a heavy guitar sound was a big reason for that. Without it, the keyboards and bass just overwhelmed the music. We were new in the studio and paid the price for being green. We should of spoke up more to the engineer but when you are new, you just kind of trust what they give you because they are the experts. The arrangements were very long and ambitious and I think we achieved some real highs on this album. Of course i can also see that we meandered in our arrangements. We were trying to fit every idea we had into each song so we had a lot of sections in songs. It was a getting to know each other phase for Sean, James, and I getting to know Mike and Smiley. I also remember that Mike DiSarro's mom died in the middle of the sessions which crushed him. To his credit though, he was a trooper and finished his vocal tracks. Everything was new, exciting, and their was a real sense of discovery with this album on so many levels. I have fond memories of that time in the bands history.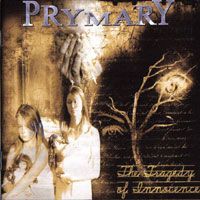 Please tell us more about your second album The Tragedy of Innocence from 2006


I was looking through some poetry that my wife had written and came across a writing called "What Little Girls Are For". The title was so powerful and compelling and I was struck by how emotionally impacted I was by it. It was an account of my wife being raped on 3 separate occasions. It was very cathartic for her to get this out and I felt there was a powerful story there that I could tell. I also felt that the band could rally behind a concept to help focus our writing. I went to the guys and told them of my grand idea for this concept album. I think they were all put off by it initially but I was persistent in my view that this would be something very powerful. One by one, the all agreed to my idea and I began sketching out the outline for the story and putting lyrics together. I took most of the major events in the story from my wife's actual life but took a little
artistic license for some of the story's elements. We began writing music in our little studio and made a conscious effort to have the music tell the story as much as the lyrics do. If the lyric was angry, we wrote the music angry. If it was pensive, we wrote it pensive and so on. We would write these great pieces of music only to find we didn't have a place for them in the concept. It was brutal how much music we jettisoned in our quest to stay true to the concept. I even proposed to Mike that the album be sung in 1st person perspective for heightened impact. Mike was uncomfortable with this at first but I think he understood what I was trying to achieve and he went for it. I give him a lot of credit for singing some difficult lines with the conviction that he mustered up. Unfortunately we did have some casualties in all of this. James Sherwood never sat well with the concept and between that and personal issues, our time with him was coming to an end. The tension got so high that we had to ask him to leave the band. We remained on good terms with him although he was crushed at the time.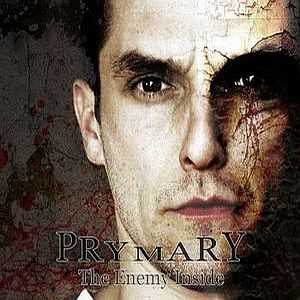 Please tell us more about your third album The Enemy Inside from 2009

Sean : Band-wise... "The Enemy Inside" was an extremely tough album to write but in quite a different way than "The Tragedy of Innocence". It was the first time that we were writing without James Sherwood in the band. We parted ways with our vocalist, Mike DiSarro, midway through the recording. We luckily found an amazing vocalist in Jackson Heskett who we were able to have on this album. Smiley Sean decided to go back to school as we were in the later stages of the mixing process. It was a lot to go through but we persevered and came out with a very good
album, in my opinion of course.

Music-wise... It is a different animal than the previous cd's. It is heavier and more technical. I feel it's more mature than our first two discs. While not a concept album, it has an underlining theme which we tried to portray in both lyrics and music. We also were able to record our "ode" to the old school 1970's Progressive Rock giants of Yes and Genesis with the song "Trial and Tragedy".

Chris : The elements we had always wanted to achieve seemed to cometogether on this one. I think the writing and arranging just improved in leaps and bounds. I think the lyrics were some of the best I have ever written. I didn't intend for it to be a concept album but after I was done, I realized there was a common conceptual thread in that all of the songs dealt with people being there own worst enemies and sabotaging there lives in many different ways. As Sean said, the band was going through a lot of turmoil at this point. We found a new bass player in Rob Young who did an amazing job of learning all of our material. Unfortunately it felt to us like Mike DiSarro lost his focus in the band although we did try to salvage it. We tried to record the album but in the end it was not meant to be. We had all of the music recorded but no vocals. We tried so many options and went through some bad times with some vocalists.We finally found Jackson only to have Smiley quit the band. We were crushed and it took the wind out of our sails. Smiley agreed to finish the album though and I think out of all of the trial and tribulations, we came out with a great album. I do remember Jackson singing the lyrics to "Trial and Tragedy" which is about someone suffering from Alzheimer's and slowly deteriorating. Rob's mom had just died and during this album's recording sessions and I remember thinking it must have been difficult for him to hear some of those lines sung over and over. To his credit though, he was trooper like Mike was.

What is the latest update on your band ?

Sean : We have begun the preliminary stages of writing our fourth album, with a hopeful 2011 release.

Chris : Sean and I are pulling our ideas together right now. Unfortunately real life in a functioning band seems to intrude on our little fantasy world. It's hard right now to tell who is in the band and who is not.
Sean and I are writing material and whoever shows up for rehearsal is in the band I guess. Being in a band prog band is not the easiest thing in the world to do. It takes so much commitment and sacrifice and it's not for everyone. Things happen in people's lives and it is sometimes hard for them to focus on a band when you have to pay the bill's, deal with the family, or any of the other things that life throws at you. I am being vague to protect the innocent but I understand how this can happen. The band is in a bit of upheaval right now but Sean and I are committed to continue.

How is your creative processes from coming up with a theme/riff/idea to you got it down onto an album ?

Sean : Well for "The Tragedy of Innocence" album and the "epic" songs (Trial and Tragedy, The Enemy Inside, Roads of Fire) Chris will come in with the lyrics pretty much finished and we will then write the music specifically for the lyrics. To tell the story musically as opposed to simply lyrically, through mood and expression. Someone will have an idea, riff or chord progression and we all jam on it until it starts taking shape. Very rarely will someone come in with a completed song. We seem to thrive on bouncing ideas off each other and hearing how every part sounds in a full band setting rather than as individual instruments. We can be playing a riff together but one of us will play it slightly different or do something else with it which allows one or all of us to take that riff into a different place. Pre-conceived parts are rarely left unchanged. It's the mixture of the individual and the collective that makes this band work. Plus, it's fun to get in a room and just jam together.

Just to give those of us who are unknown with your music a bit of a reference point or two: How would you describe your music ?

Sean : I'd say it's definitely Progressive, in the sense that there are no limits creatively. You will get soft and pretty one minute, heavy and dirty the next. Each album is different from the previous one as we never want to do the same album twice. We put great detail in matching the lyrics and the music, so the end result is hopefully something that the listener can attach themselves to emotionally.

Chris : I would say the emotional aspect is something I am very interested in. Inciting a reaction would go with that as well. In that respect, I would describe the music as something that will elicit a strong emotional response if you can open yourself to it. I equate us to someone really wanting to get into a nice book. If you can give it the time, the rewards will come to you. I do understand though that some people just want to read a short story sometime. We can cater to those people as well with some songs and for those who like a good novel, we got you covered as well.:)

How is the availability of your albums and what is your experience with the music industry and the new internet music scene ?

Sean : The internet is a tricky thing. On one hand, it's wonderful because music has never been so available on a worldwide level. You are able to seek out bands that you never would've been able to find pre-internet. Bands and musicians have the ability to reach an infinite audience. And consumers can find any album from any artist and purchase it with a touch of a button. We have fans from South America, Japan, Europe... it would be nearly impossible for a band like ours (and many others) to reach that great of an audience without the internet. On the other hand, you have the illegal downloading of music which hits bands like ours pretty hard. I can't tell you the amount of torrents and illegal downloads we've seen for our new album.

We are happy that people are listening to "The Enemy Inside" and enjoying it, as we put our hearts into our music. But, when you see all these "music fans" refusing to support the artists and creators of the music they're enjoying, it's a little disheartening. I know music shouldn't be about the money... it isn't for us. But, in order for the majority of bands to continue making music and doing what we love and getting music out to the people that love it, bands have to be able to afford the time, money and resources necessary and needed to create and make available that music. It's not about getting rich, it's about being able to continue creating something that people love and enjoy.

Chris : The music industry in its current form is dying and it is going to take a new business model to change that. ProgRock Records has been good about getting our stuff out to the masses and between the things like Amazon, iTunes, and your local CD shop, we have all of those avenues covered. As Sean has alluded to though, it is extremely disheartening to see your music thrown out for all of the masses to grab for free. We can't continue to do what we do, the way we do it if
this doesn't change. I am convinced it won't change and now we the artist's need to come up with a new model so that we can survive. I don't know what that is but I have some ideas. Also I hate to burst everyone's bubble but bands don't make any money from touring either so that is not an alternative solution. Bands like U2, Prince, Smashing Pumpkins, and Nine Inch Nails are coming up with some interesting ideas so it will be interesting to see how this works out.

Are any of the Prymary members involved in any other bands or projects ?

Sean : I recorded some tracks for a project called "Psychic For Radio" along side Mark Zonder (Fates Warning/Slavior), Michael Sadler (Saga), Kurt Barabas (Roswell Six, Amaran's Plight), Shawn Gordon (Frameshift, Amaran's Plight) and Sherwood Kingsbury. It's a bit of old school
Rock/Prog.

Chris : I have done a lot of live shows with "Rocket Scientists" which is a prog band with Erik Norlander on keyboards. I was also part of a project called "Roswell Six" which was an album made in conjunction with a book by Sci-Fi writer Kevin J Anderson (see own interview - MMA). There were many talented musicians on this project like James Labrie (Dream Theater), John Payne (Asia), Michael Sadler (Saga) , David Ragsdale (Kansas), and Gary Wehrkamp (Shadow Gallery) to name a few. Finally my other main project other than Prymary is with the progressive metal band "Redemption". It is fronted by Ray Alder of "Fates Warning". We have recorded 5 albums with a 6th on the way. We even opened for Dream Theater in 2007.

To wrap up this interview, is there anything you want to add to this interview ?

Sean : We'd like to thank Torodd and ProgArchives for the opportunity to do this interview. For the Prymary fans out there, we thank you from the bottom of our hearts for all the support you have given us. And keep an eye out for a new Prymary album sometime late 2011, early 2012.

Chris : Thanks to everyone for the support. It means more than you could possibly know.
Thank you to Sean and Chris for this interview

Their MMA profile is here and their homepage's here