Thanks to Torodd from Prog Archives for the permission to post the Sadist interview here on Metal Music Archives.
Sadist from Italy was one of the first ever progressive melodic death metal bands in the scene. Their demo and EP sold many thousand copies. Their groundbreaking debut album Above The Light detonated in the scene like a bomb. They have since released some more albums and toured extensively.
I got in touch with the band for their story and the latest updates.
-----------------------------------------------------------------------

Your biography has been covered in your ProgArchives profile so let's bypass the biography details. But which bands were you influenced by when you started ?
Since the beginning the band has always been influenced by many different kind of music and styles. And also because we were one of the first thrash/death bands using keyboards, many of those influences did not come necesseraly from metal. If I have to name you bands, I could start from '70s prog. ones like EL&P, YES, GOBLIN, to arrive at late '80s thrash and death metal bands: SLAYER and ANNIHILATOR over all.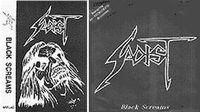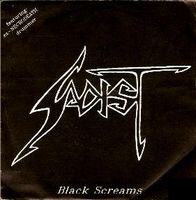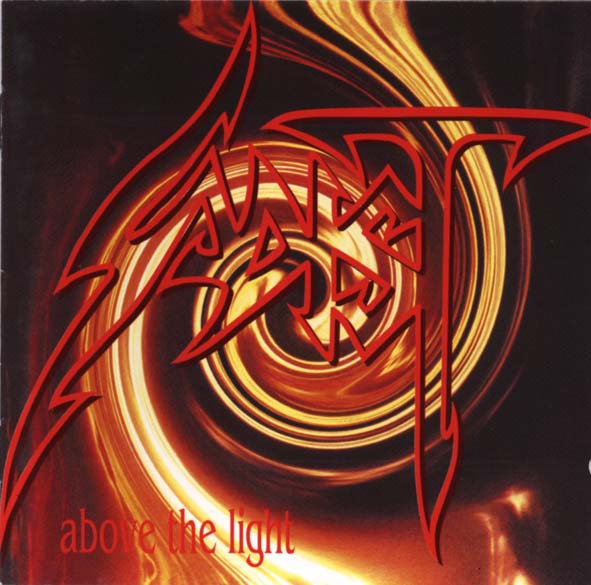 Sadist very early, from your demo, got the reputation as one of the best and most promising death metal bands from Europe. Please tell us more about your demo, the Black Screams EP and your debut album, the legendary Above the Light from 1993.
When we recorded the "Black Screams" EP we were really too young and unexperienced, and doing such kind of music in Italy was at least very strange: recording studios were not used to that sound, that's why that EP sounds so bad! That's more or less the same problem with our debut album "Above The Light", but at least the music was so strange and original that Sadist got noticed all over Europe. Despite the bad production that album still sounds original, and all Sadist fans love it.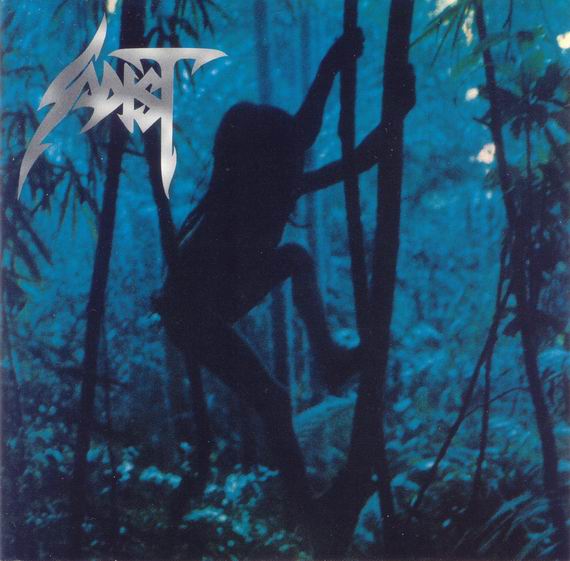 The follow up album Tribe was out in 1996. Please tell us more about the time leading up to this album and the album itself
With "Tribe" many things changed: different singer and different bass player, and a complete different way of writing music. 'Till that moment we were used to write most of the songs together in our rehearsal room, but for "Tribe" almost all songs came out from Tommy's pen. That's why the second album sounds so cold and guitar/keyboards oriented.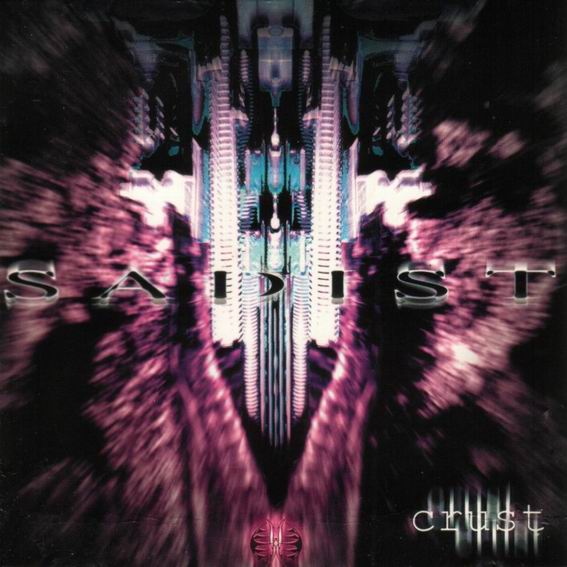 Please tell us more about Crust from 1997
In 1996 original bass player Andy came back in the band, and we returned on the old way of writing music. But we also felt the need to do something different from "Tribe", Tommy started playing 7 strings guitar and the sound got into a much heavier direction.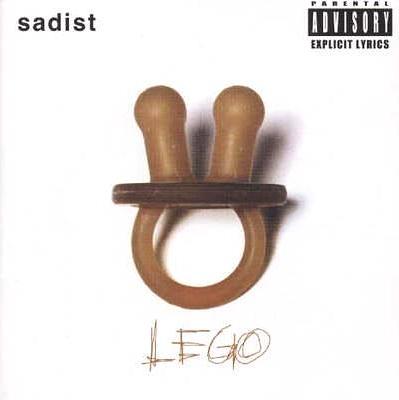 Lego from 2000 was a slight departure from your sound and a slightly controversial album. Please tell us more about this album
We consider "Lego" a sort of mistake: some of the songs on the album were not that bad, but the whole songwriting direction was probably to far from all previous albums! We wanted to do something different, and we fault... I guess every band makes a bad album once in a life!
There was a long silence from Sadist after this album before you resurfaced again. Please tell us more about this time.
Having generally bad reviews and bad responses after the release of the album, our mood got very bad, and we thought that stopping for a while was the best solution. Actually we can say it was the right decision, 'cause when we came back in 2005 we were a stronger and reasoned band compared the 2000 one!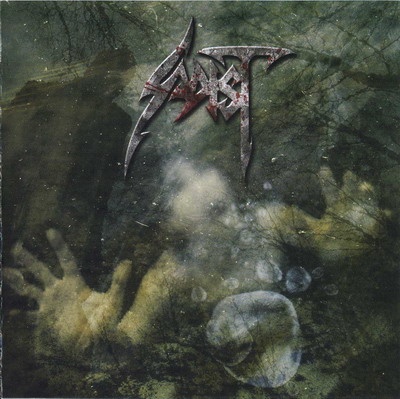 Please tell us more about Sadist from 2007
"Sadist" is the right balance between all our influences: it has got the perfect Sadist sound! When we wrote it we really wanted the album to sound like the sum first three albums! I think we succeeded in it! In "Sadist" you can find everything you would expect from a Sadist album: aggressiveness, skill, prog., experimentation... We are still very proud of that album!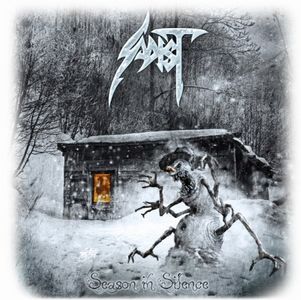 You have a new album out, well some months old album called Season In Silence from 2010. Please tell us more about this album.
This time we wanted to concentrate on a heavier and darker sound; the entire album is based on the cold of winter and the moods that accompany this season, this is why we wanted to send out a hard frost, a deep sense of anguish!
How would you describe your musical journey and developments from Above The Light to Season In Silence ?
We are a prog band that plays extreme music! To me having a "prog" attitude doesn't mean to play long and complicated songs, but to keep on developing your own style, to continue to experiment with new sounds! To me many of the so called "prog metal" bands are nothing but a metal version of Rush or Yes or Pink Floyd!
How is your writing and creative processes ?
There is no specific rule: the first of us with an interesting idea offers it to the rest of the band members, and we start on working on it all together! But we have a problem: we are Italians, that means we are so f..kin' lazy and we need a lot of time to write good stuff!
What is your experiences with the music industry during your career ?
We can say we are pretty well experienced: we run a company called Nadir Music in which Trevor works as live promoter and press office, Tommy is a well known sound engineer and producer, and Federico (Sadist manager) is an experienced musical manager. We all work in music all day long, not just as musicians.
For those of us who know the death metal scene; Sadist is legends. What is your view on the new death metal scene vs the death metal scene you were a part of in the beginning of the 1990s ?
If we talk of prog death, I still prefer the '90s bands: Cynic over all! But there are some very interesting brand new bands nowdays also: I'm thinking about Obscura for instance.

It is my understanding you also tour a lot. How important for Sadist is it to tour ? Is it any chance for a live album and/or a DVD ?
Sadist is a f..king' live band!! There's no other reason for being in a rock band!
Besides of Sadist; do you have normal daytime job or are you 100 % musicians ? Are any of you involved in any other bands too ?
We are quite lucky people, 'cause we all work in music. And that's cool: this way we are experienced enough to know what is better for the band.
What is your plans for this and next year ?
We just came back from Est of Europe where we toured for more than a month and we need a little rest. But we should be around Europe again in February or March. In the meanwhile we should start working on new stuff: we better do it faster.
To wrap up this interview, is there anything you want to add to this interview ?
Stay brutal!
Thanx to Sadist for this interview