With kind permission from Torodd - Prog Archives

It is difficult to overestimate the impact Nocturnus made on the extreme metal scene with their debut album The Key back in 1990. And so did their next album Threshold too. And then....... there was nothing. Nocturnus vanished in a blaze of controversy.
I got in touch with the Nocturnus mainman Mike Browning for the Nocturnus story.
//////////////////////////////////////////////
Where did you grow up and who was your musical inspirations?

I grew up here in Tampa Florida.
It started back when I listened to stuff like Black Sabbath and Iron Maiden, but when I heard Angelwitch, Mercyful Fate and Slayer then I really knew what I wanted to do musically.

You were the drummer in Morbid Angel and featured on the Abominations of Desolation recording, released by Earache in 1991. Please tell us more about your time in Morbid Angel and this record.

Well I met Trey in High School in 1981 and we started jamming together, the band went through a few name changes Ice, Heretic and Death Watch before we settled on Morbid Angel. Then in 1986 we recorded the first full length Morbid Angel record Abominations of Desolation, but the band split up and it was not released until 1991.

You started Nocturnus after the break with Morbid Angel (and Incubus). Please tell us more about why, where and with whom you started Nocturnus.

Nocturnus started in 1987 after I had a short period with Incubus and after what happened with Morbid Angel and Incubus I decided to do my own band with my own ideas so I created Nocturnus for that specific purpose. The first lineup and demo had myself on drums and vocals, Gino Marino and Vincent Crowley on guitar and Richard Bateman on bass.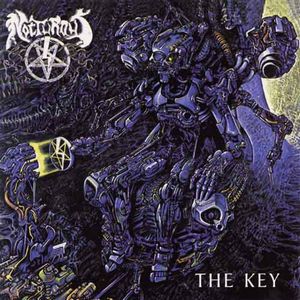 The debut album The Key is one of the first, if not the first ever brutal metal album with keyboards. An idea later copied by the likes of Dimmu Borgir and thousands of other bands. Please tell us more about this album.

By that time I had all new people in the band and we got a keyboard player to do some intros for the second Nocturnus demo The Science of Horror, so we decided to keep him as a full time member and add keyboards to the music instead of just for some intros. As we progressed with this idea the songs became more technical and the keyboards followed a lot of the guitar parts, so by the time we recorded The Key we were a completely different sounding band than what was on the demos we had done.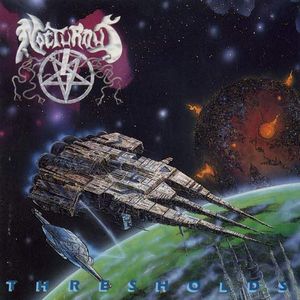 The second album Threshold was an even more radical departure from the typical Florida death metal sound which dominated the scene at that time. Please tell us more about this album.

With Thresholds we added a new vocalist and everyone in the band was writing lyrics, so the songs in general got more diverse and the band changed direction into more of a sci-fi band than an occult band. It was not really what I had wanted and I lost a lot of interest in the band at that point and when Thresholds was released it only sold 1/3 of what The Key sold, so instead of fixing everything and going back to the way things were on The Key, the band stole my name and kicked me out and then broke up about 6 months later.

You went on a tour in Europe at that time too. Gods Of Grind if I am not mistaken with the likes of Bolt Thrower and Napalm Death. What do you remember from this tour ?

Our first tour in Europe was in 1990 for The Key and we opened for Bolt Thrower and then we toured the United States with Napalm Death and Godflesh on the Grindcrusher tour. In 1992 we toured Europe with Confessor and that was about it as far as the tours we did. We never did do the Gods of grind tour unfortunately.

The official version of your split, or sacking as some call it, from Nocturnus is that the band wanted sci-fi lyrics while you wanted occult lyrics. Please tell us more about your split from the band you established.

Well that is about the whole story as I explained earlier, the band wanted to get more commercial and do all sci'fi stuff and have an actual front man that could work the crowd and I was totally against that, I wanted to keep the band as an evil occult oriented atmospheric band with me writing the lyrics and singing and playing the drums. And well as you can see what happened, it ruined the band!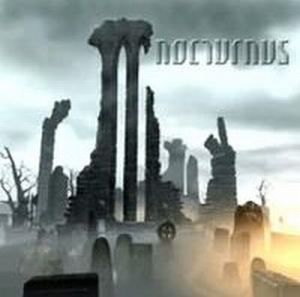 What is your views on the Nocturnus releases you did not participate on ?

It didn't sound like Nocturnus to me. By that time the band had lost all it's originality I think.


You also became involved in Acheron. Please tell us more about this band and your time there.

I joined Acheron the same day I was fired from Nocturnus and since Vince had already been in Nocturnus it was quite easy for us to work together again. We ended up doing a full album and EP and a 7". I was in Acheron for a couple of years, but Vince needed someone that could tour and at that time it was just not possible for me to do a bunch of touring for basically no money, so I left the band.

Your new band is called After Death. Please tell us more about this band.

After Acheron I did a couple things locally for friends of mine that needed a drummer but in 1999 I finally decided to get serious again and do another band like what Nocturnus was meant to be, so I formed After Death. At first I had Richard Bateman and Gino Marino jamming with me again, so it was basically the first Nocturnus lineup all over again and I was again singing and playing the drums and writing all the lyrics. I have gone through a lot of lineup changes and now have a keyboard player again and 2 killer guitar players, so After Death is what Nocturnus should have been if things would have went the way I envisioned them in the first place!


Is there any other musical projects you are currently involved in ?

I am always doing some other stuff! I do a side project called Inner Workings that is just me on keyboards doing really weird soundscape type musick. Other than that I have sang and played keyboards on quite a few other bands CD's like Disorder, Autumnal Reaper, Chryseis, Voodoo Gods and some others as well.

Just to find out some more about you, please give us your opinions on........

Progressive rock- I like some of it for sure, especially the more technical bands.
Death metal- I still listen to a lot of death metal, especially the old classic bands which will probably always be my favorites!
The Scandinavian Black Metal scene- I like a lot of the older Black Metal, but some of the newer stuff is really killer too.
Anton LaVey & Aleister Crowley- Since LaVey has died his stuff has become kind of old now and Crowley still never ceases to amaze me, the deeper I look into his work the more compelling it becomes!
Your own occult beliefs- That is something that never stops expanding, the more I read,learn and experience the more I add to what I do.
Christianity- A f**king Cancer to Man!
The ownership of the Nocturnus name- A total backstabbing disgrace to me, to steal ones ideas and name and creation is just disgusting!!!
Nocturnus fans- It always amazes me how many people tell me they listened to Nocturnus and that The Key was one of their all time favorite records! I am honored to have been able to meet, personally and online, so many awesome people that like Nocturnus and I always try to personally connect with these people which is a very important aspect of the whole reason I do musick!
Record labels and royalties- The bigger labels are all such rip offs it's almost unbelievable, but most of the smaller labels are really cool people that are just trying to keep the real scene going by supporting the music scene instead of taking from it!
Tape trading vs. Myspace- Tape trading was the greatest thing in it's day, there was nothing like getting a package in the mail and opening it up and getting personal tapes and other stuff from the people that created them. I do like MySpace though because now anyone has the ability to share their music instantly with just about anyone in the whole world.
United States Of America- All I can say is I live here and that's about it!
Barack Obama vs Sarah Palin- Put them in a ring together and let them fight to the death and hopefully neither will survive!
Sport cars- I prefer old muscle cars, but basically I do love to drive fast, I just can't afford a real sports car!
Dogs vs cats- Dogs are great, cats I could care less about. I have always owned a dog or dogs, they are better than most people!

After these very nerdy questions and just to wrap up this interview; what is your plans for the rest of this year and next year ?

Well we just finished recording the extended version of the Venom song At War With Satan for a tribute album that will come out on Iron Pegasus later this year and we are planning on releasing these last songs we recorded on a split CD with a label in Chile and we are writing more new material as well.

Anything you want to add to this interview ?

Most of all I just want to say THANKS to all those people who have supported me and all the musick I have created over all these years and I will do my best to continue to make musick that is original and magickal!

A big thank you to Mike Browning for this interview.

The Nocturnus MMA page is here and
his Myspace page is here