In 2010 they released the critically sucessful http://www.metalmusicarchives.com/deus-otiosus--murderer.aspx" rel="nofollow - Murderer , and they are currently working on a new album entitled http://www.metalmusicarchives.com/deus-otiosus--godless.aspx" rel="nofollow - Godless . Danish http://www.metalmusicarchives.com/deus-otiosus.aspx" rel="nofollow - Deus Otiosus play no-nonsense Death Metal with a capital D and a capital M, and we have had a chat with guitarist Henrik Engkjær to check up on the recording process of Godless and to follow up on Murderer. In the following candid interview, he also discusses the notions of being retro and forward-looking in metal as well as the state of metal today, plus he reveals a couple of song titles from Godless. So, fans of all things death metal, read on!

First off, it is probably a good idea to introduce Deus Otiosus to MMA's readers. How would you describe the style of music that you guys play?
Henrik: I simply call it death metal or metal. Anyone can decide for themselves. But we take inspiration from the formative, classic bands of (death) metal, 'cause that's what we like. Instead of trying to simply be retro, we try to be creative and move forward. So we're ignoring metal history from '95 till now, and try to re-write it instead.
What is the story of the band and who are its members?
Henrik: Anders Bo Rasmussen (vocals) and I (Henrik Engkjær, guitars) formed the band in 2005. We did the Death Lives Again demo with session drummer Lars Groth from http://www.metalmusicarchives.com/crucifix.aspx" rel="nofollow - Crucifix . In 2009 we got a complete line-up and recorded our debut album Murderer. Since then Jens Nepper (bass) and Søren Bentsen (drums), who played on the album, have left the band for various reasons. So today the line-up, besides myself and Anders, consists of Peter Engkjær (guitars), Jesper Holst (bass) and Jesper Olsen (drums). This line-up is fininshing up our second album, Godless, as we speak.
The Deus Otiosus sound has an authentic old school feel to it. Is the old school approach part of a specific philosophy of music or work ethic?
Henrik: It comes natural to us, since we are of the old school. I never took a decision to make an old school band, 'cause this is the music we're grown up with and like. The classics are the best music in this style, and the few good bands that are around today are of the old school in some way or the other - for example http://www.metalmusicarchives.com/absu.aspx" rel="nofollow - Absu , http://www.metalmusicarchives.com/macabre.aspx" rel="nofollow - Macabre , http://www.metalmusicarchives.com/grand-magus.aspx" rel="nofollow - Grand Magus and http://www.metalmusicarchives.com/aura-noir.aspx" rel="nofollow - Aura Noir . We don't try to copy any old bands, because a copy is always inferior to the original. However we try to do our own thing, walk our own path, from our basis in old schooled death metal. And to hit high you must aim very high, so we aim to create something as good as those classic albums!
Which bands serve as the main inspirations for Deus Otiosus?
Henrik: The typical ones. The death metal bands that everyone knows: http://www.metalmusicarchives.com/morbid-angel.aspx" rel="nofollow - Morbid Angel , http://www.metalmusicarchives.com/deicide.aspx" rel="nofollow - Deicide , http://www.metalmusicarchives.com/death.aspx" rel="nofollow - Death , http://www.metalmusicarchives.com/obituary.aspx" rel="nofollow - Obituary , http://www.metalmusicarchives.com/pestilence.aspx" rel="nofollow - Pestilence , http://www.metalmusicarchives.com/autopsy.aspx" rel="nofollow - Autopsy , http://www.metalmusicarchives.com/possessed.aspx" rel="nofollow - Possessed , http://www.metalmusicarchives.com/unleashed.aspx" rel="nofollow - Unleashed etc. Back then there was a correlation between making good music and getting some attention in the scene. So those well-known, classic bands mostly really have something great to offer. I am also inspired by the few bands that are creating really good music today. Making truly good music is very difficult and nowadays the music being good or not is almost completely unrelated to commercial success. That's just not what most people are into anymore. Most are more interested in whether the band has the right subgenre, speed, technique, clothes, production etc. instead. So it inspires me that a few bands still do take on the arduous task of creating good music today. Take for example Aura Noir, there are a lot of shit bands that are bigger than them, but these guys actually make truly good music even if it doesn't help their band commercially at all. And it brings me a lot of joy that there are still a few bands around like this!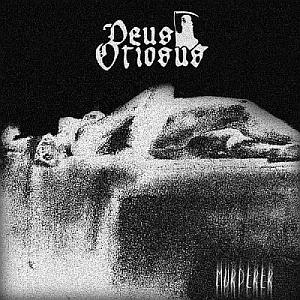 With the introduction out of the way, let's talk about your releases. In 2010 you released the album Murderer. How do you feel about that album now two years down the line?
Henrik: I feel it is a good, strong debut album. It is a little rough around the edges. We hadn't really put that much attention to detail, since things went so fast with it. But the core material is very good, and I still like the album today. It's still relevant to me. But on the next one, we will have improved the weakest points from last time around!
Are there any particular songs that you would highlight as your personal favorites (and, if yes, which ones and why)?
Henrik: No, that's been a problem with our first record and I think also with the second one. It's hard to find a favourite. I like them all equally, you could say. And it doesn't make it so easy choosing a set-list for a live show or anything like that.
How has the album been received so far?
Henrik: We've had many very good reactions from listeners and reviewers, so that's very cool. But I also think there's a long way to go before everyone has heard of us and had the chance to check out the music. Hopefully we'll take another step towards that with our next album.
I can see that reviews are still coming in for Murderer. That means that the album still makes an impact now two years after its release. As the artists behind the album, how does that make you feel?
Henrik: It's always great to hear when another person really has gotten something out of the music. That's why we don't just keep the music to ourselves. It also shows that things have gone a bit slowly in some areas, but I actually find it cool that reviews keep rolling in years after the release. Today - in the media at least - there is a tendency that an album is like fast food; only relevant for a very short period of time. And since I still find Murderer relevant I still like to hear people's reaction to it. Be it reviewers or other listeners.
In the world of pop music, most albums are forgotten already within a year's time. What is the difference, in your opinion, between the reception and appreciation, and longevity, of albums in the metal world and in the pop world?
Henrik: Unfortunately, if I look at the media I wouldn't think there's any real difference between metal and pop in relation to longevity. Both seem to be very preoccupied with the newest release, and there are a lot of them coming in! This is also what you see in non-musical media, new stories keep coming in a pushing others away, simply because they're newer. But sometimes some less relevant pushes away something very relevant, and that's a shame. The streams of information we are subjected to are ever increasing and I think a relevant role for the media today is to sort the relevant from the irrelevant and keep focus and interest on the first. Among listeners the case might be another, it differs from person to person of course. But I know many listeners who listen to what they like and not let themselves be caught in the winds of ever-shifting metal trends.
While the style on Murderer strikes me as being old school, the album is not underproduced. It seems to otherwise be a trend for death metal bands who embrace the old school approach to also embrace the lo-fi production of much early death metal. Why did you guys go for a more crisp and well-produced sound?
Henrik: Well, I think there are good productions from back in the early death metal days, but you're right; our production is not really retro, nor is it modern and clinical. We simply opted for the production we thought would fit us best, which is a kind of raw "best from different worlds" sound. We are not old school in the sense that we try to emulate the old bands. To me that's a very typical modern metal way of being old school. The old bands didn't follow rules and norms, they were rebels and groundbreaking. So you cannot recapture their spirit by following any set of rules.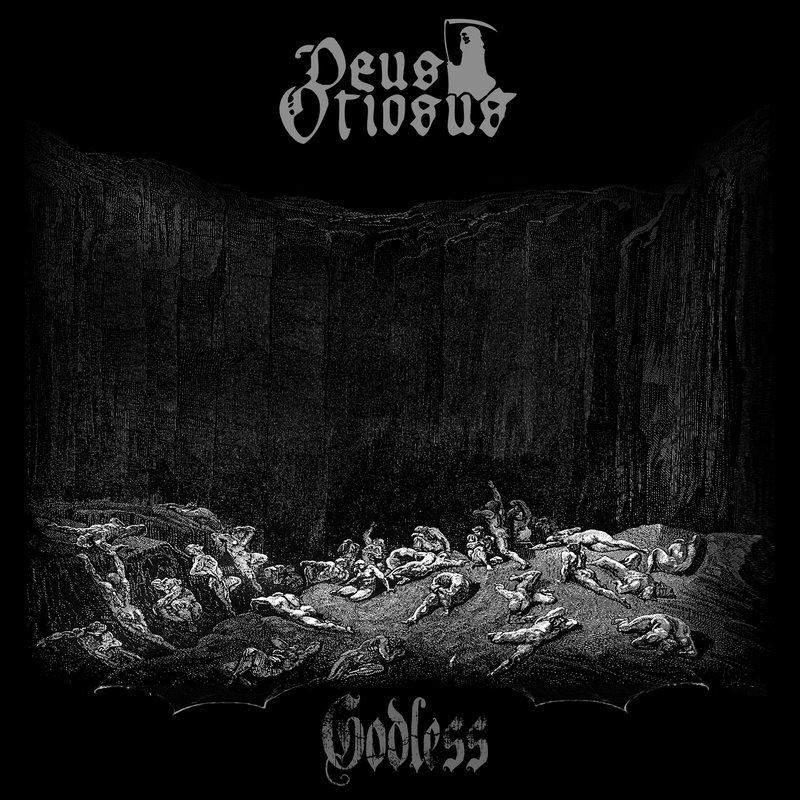 You recently announced that you are working on a new album entitled Godless. How far are you in the process of making that album?

Henrik: The Godless recording is taking shape very nicely, and we are rounding it off, so we have a pretty good glimpse of how the result will be now, and within a matter of weeks, we'll probably have some songs from it on the Internet!

What can the metal-loving community expect from Godless?

Henrik: We have tried to write relevant songs, that stick with you and are not just fast food. Hopefully they will mean something to someone besides ourselves. We in the band are definitely stoked about them, and have no doubts that the new stuff is the best we've done (even though that is a cliché to say).

Will there be any major change in the musical direction on Godless compared to Murderer?

Henrik: No, there are no major changes from Murderer, in fact I guess we've just tried to accentuate all the strengths further and eliminate the weaknesses. The new songs have more character and each have more of their own dynamic. They are much more well-arranged and there is a lot more attention to detail this time. If Murderer was a diamond in the rough, it's certainly been honed with Godless.

You have announced that you have some song titles ready - namely, 'Snakes of the Low,' 'Surrounded by the Dead,' 'New Dawn,' and 'Face The Enemy' - are these songs complete, or are they still work in progress?

Henrik:All songs are completely written, rehearsed and by now recorded! Some other song titles are 'In Harm's Way', 'Death Dance' and 'Cast From Heaven'.

Since you are actually in the middle of making the new album, can you describe your working process in making the album?

Henrik: Yes, it begins long before the studio, with me writing the music and lyrics. I then take it to the others and we rehearse and arrange it. This is by far the longest part of the process. When we do enter the studio to record we do it fairly quick. Murderer was 8 days in the studio and I think this one will be 9. We've used Earplugged studio for these two albums. A comfortable, good studio with a cool engineer. In fact we've moved our rehearsal space to Earplugged as well now. Anyway we start by recording drums to a cue guitar. After that it's bass and guitars, vocals and guitar leads. After that the mixing and mastering of the album takes a couple of days.

How do you guys feel about the material you have written for Godless so far?

Henrik: Feels great. It's hard to judge since we're all so close to it, so I look forward to hearing from other people. The few that have heard the work in progress have been very positive. But we feel convinced that the new material is a definite step up from before. More varied, creative, memorable, detailed, complete. Looking forward to getting it out there!

Murderer features a couple of songs also found on your Death Lives Again demo which means that some of the material on Murderer must have been around in your catalog of songs for some time. Is the material on Godless all brand new or will the album also feature some Deus Otiosus underground classics?

Henrik: There was only one song from the demo on Murderer; namely 'No Life'. We don't have any songs from the demo on Godless, but two songs are from my former band http://www.metalmusicarchives.com/cerekloth.aspx" rel="nofollow - Cerekloth : 'Cast From Heaven' and 'In Harm's Way'. I found it to be a shame that these had never been properly recorded and released, but they have of course been heavily re-arranged to match the standard of our new songs. Riffs cut, guitar leads added, vocals, harmonies, drum arrangements, breaks added and changed. They've been given a full overhaul so they keep up with the album quality. Also a funny little thing: the pre-chorus and chorus for a song called 'Pest Grave' was the first thing I wrote after the Death Lives Again demo, so that predates most of the material on Murderer.

Godless is a short and to-the-point title. Is there any connection between this album title and the lyrical concepts on the album? What is the story behind this choice of album title?

Henrik: Yes, you can see a red thread to our previous album Murderer in the black and white layout, 19th century art and short one-word title. When Godless is out, the attentive listener will perhaps be able to find more connections and continuities. More than Murderer, Godless is a title that encompasses our band name and concept: The world abandoned by God and all that happens therein.

Which label will Godless be released on?

Henrik: That remains to be seen! With both labels that released Murderer (American Line and FDA) we were only under contract with them for one album. They will be given the chance to release Godless too, after having heard it of course. I think that's the only fair way of doing it.

The cover artwork for Godless is a quite powerful image in black and white. Who created the artwork and what is the story behind it?

Henrik: The artwork is by Gustave Doré. Not exactly an unknown artist in metal, but to my knowledge, this piece has not been used before. It is taken from Doré's illustrations to Dante's Divine Comedy. In our interpretation it shows man hopelessly reaching for a God above.

The cover artworks for both Murderer and Death Lives Again are also kept in black and white. Do you guys have a special theme going on in terms of cover artwork?


Henrik: We have had so far, yes. Also our demo was in black/white. To underline that our music has a distinct identity, we've adopted a distinct graphic identity. But if we're going to stick to this formula, the future will tell. We're not really bound by any restrictions.

Speaking of visual artwork, your logo is pretty awesome. What's the story behind the logo?

Henrik: Yes, I like it a lot as well. It was done by Ustumallagam from http://www.metalmusicarchives.com/denial-of-god.aspx" rel="nofollow - Denial of God . The good thing is that he doesn't do that many logos and they don't look like everything else out there. Also it's very readable.

Is there any specific significance to the name you have chosen for the band, by the way?

Henrik: It encompasses our concept: All that happens under the godless sky. A broad concept, but we need our creative space.

Are you planning on doing some touring in promotion of Godless?

Henrik: Right now we have a handful of gigs planned; all in Denmark. If we will play outside the borders time will tell, but if anyone is interested we are open to suggestions.

Where can MMA's readers go for more information on Deus Otiosus and for updates regarding your upcoming album?

Henrik: I'm sure MMA will keep them updated. Otherwise go to http://www.deus-otiosus.com" rel="nofollow - www.deus-otiosus.com or http://facebook.com/deusotiosus.dk" rel="nofollow - facebook.com/deusotiosus.dk , and you'll get it straight from the horse's mouth.

Thank you for doing this interview and good luck with Godless!

Henrik: Thanks a lot for a very cool and interesting interview, and maybe the longest one we've done so far. Hope it won't be too boring for the readers! Best of luck to you guys too, we'll keep you posted about the coming album.



-------------