Coheed and Cambria metal?

Printed From: MetalMusicArchives.com
Category: Site News, Newbies, Help and Improvements
Forum Name: Report errors & omissions here
Forum Description: Seen a mistake in a band bio etc then please tell us
URL: http://www.MetalMusicArchives.com/forum/forum_posts.asp?TID=10402
Printed Date: 05 Jun 2023 at 9:19pm
Software Version: Web Wiz Forums 10.16 - http://www.webwizforums.com


Topic: Coheed and Cambria metal?
---
Posted By: powermetal2000
Subject: Coheed and Cambria metal?
Date Posted: 13 Apr 2015 at 12:52pm
---
I was very surprised to see the band Coheed and Cambria listed here as a metal band. They play alternative/progressive rock, not metal. Alt rock and alt metal aren't the same thing, and neither is prog rock and prog metal.
---
Replies:
---
Posted By: Time Signature
Date Posted: 13 Apr 2015 at 1:17pm
---
It was decided to add them years ago, and they will not be removed. Thread closed.


-------------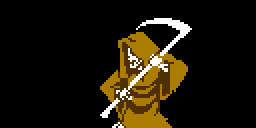 ---