Artist:
Lovebites
Album: Awakening From Abyss
Obtained From: Amazon
Total Previous Track Last.fm Scrobbles: 308 (12 Tracks)
Old Rating: 5/5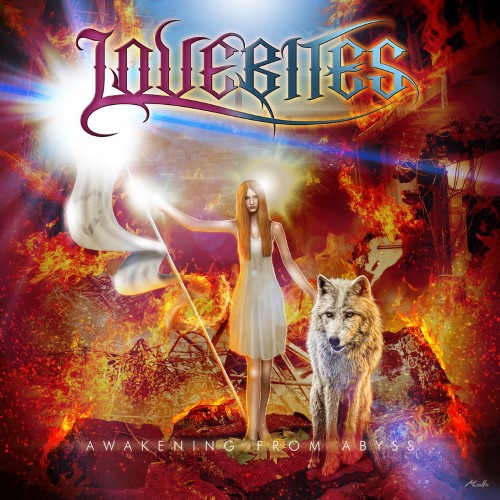 Verdict: Okay, so I definitely didn't need to rediscover this one since it's only a few years old and I've played the thing to death already, but since I decided to write about every album I own (except ones I buy since starting this project, unless it's still ongoing years later, which could be likely since I have almost 1000 CDs) I figured I'd write a little bit about it here. Lovebites are the kind of band that subvert expectations: an all female power metal group from Japan who by association exist in the scene of J-Pop and Visual Kei bothering Japanese metal artists which have produced a number of other all female power metal acts. Then you hear them. And you realise that their music owes as much to the German Teutonic school of power metal (meaning it's speed/thrash metal influences) as it does to more famous Japanese power metal exports. Some may prefer their following releases (as an aside note the Morbid Angel-esq naming convention of their main releases!), but for nostalgia reasons this debut remains my favourite by them.
New Rating: I'd give it 6 out of 5 if the system let me.
Keeper?
It's very nearly number #1 album I'm voting for in the Best of Decade and honestly could get there in the last couple of weeks of voting, so what do you think?