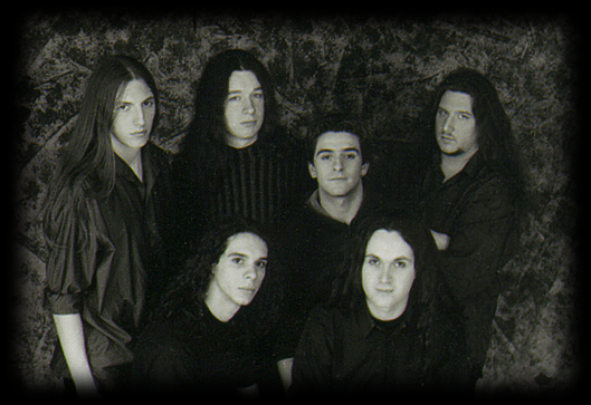 Empty Tremor are a young and talented Italian progressive-metal band. Their style can closely be compared to that of Dream Theater, so much so that their debut release "Apocolokyntosys". The overall style is similar: clean guitars, prominent yet tasteful keys, strong bass, and epic vocals. In short, the band combines power, melody, and solid complexity. The band were described as "the new generation of prog metal" and they were compared to prog gods like Dream Theater, Shadow Gallery, Lemur Voice and Superior to name a few.
Empty Tremor has just released their new album Iridium. It is about time we get their story then. Marco answered my questions.
#################################################
When, where and by whom was Empty Tremor formed ? Did any of you have backgrounds from other bands ? Which bands were you influenced and/or inspired by ?
From 1993 to 1995 Christian Tombetti, Dennis Randi, Marco Guerrini and Stefano Ruzzi were playing rock covers from G'n'R , Led Zeppelin, Metallica and Dream Theater under the name of "Noise Pollution". They didn't have any other previous band experience, they just gathered and decided together what to do and wich instrument everyone should be playing!
In 1995 with the arrival of Daniele Liverani they gave birth to "Empty Tremor".
Gio De Luigi joined the band later on in 1995 during Apocolkyntosys Demo Version and at the time Marco Scott Gilardi was jamming with the band as a friend and fan.
Daniele Liverani won in 1993 AWF as "Italian best guitar player"; when he came in contact with Noise Pollution, he decided to play keyboards with them.
Gio and Marco Scott had already several experiences in local rockbands.
At the moment the main influence was prog and Dream Theater; even though we always listened to various music styles.
Please give me your (long or brief) thoughts and lowdowns on.......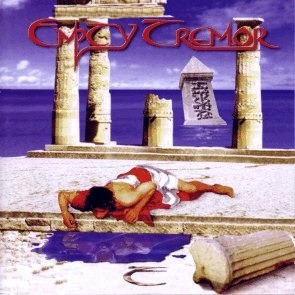 Apocolokyntosys from 1997
It's the first album of a band coming from our small town, it was incredible for us... We were so excited!
Maybe if we had a chance to record this album again we would change many things... but it's a good picture of what we were at the time and the result of many and many hours spent each on our own instrument, trying to compose our "Images & Words"...
It was incredible to read the reviews where journalist compare Apocolokyntosys to Images and Words...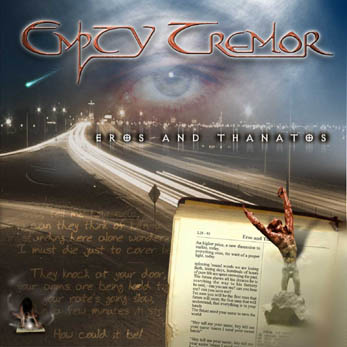 Eros and Thanatos from 2000
Maybe the best album that Empty Tremor composed with that line up... Our feeling had so improved from 1996 to 2000 due to many concerts around Italy and because we were trying to create an identity of our own. We all agree that Eros and Thanatos gave Empty Tremor pride and satisfaction; both Italian and European journalists confirmed that result with good reviews!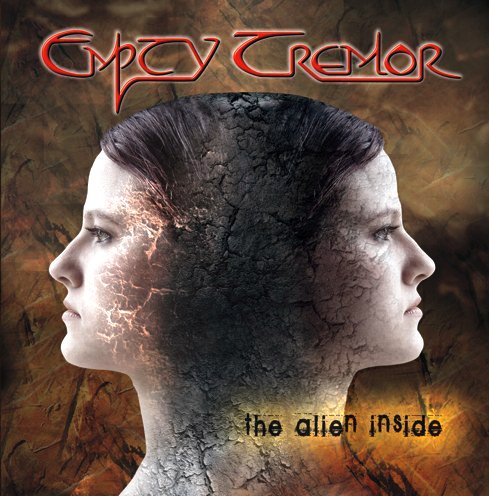 The Alien Inside from 2004
...The Alien Inside has been composed mainly by Christian, Dennis and Marco 'cause Daniele was living the Genius experience and so he didn't have too much time to dedicate to Empty Tremor and Stefano was having private problems. So this album sounds different from the other ones...
The great voice of Oliver Hartmann allowed us to record an album that received good critics from the journalist and probably this is the main reason for Dream Theater to ask us to be the support band for "Train of thought" Italian Tour... Great Experience!
What happened with the band between that album and the recording of the new album ?
We had to solve lots of new exigencies: the leaving of Daniele Liverani and then of Stefano Ruzzi left the group without any keyboard and drums.
When Marco Scott joined the band, we felt the need to play live to get the necessary feeling to work together as one mind.
The absence of a drummer both to perform live and for the song writing was solved by Marco Guerrini that for this purpose started playing drums for the band!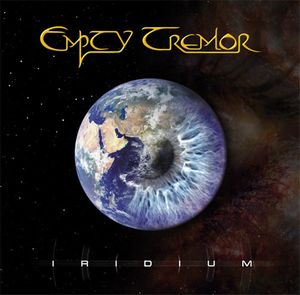 You are about to release a new album named IRIDIUM. What can we expect from this album ?
The composing and the recording have been constantly permeated with fun, so that's what you can expect from IRIDIUM.
A variety of feelings written by fun progressive minds.
How is the creative and song writing processes in your band ?
The composing of the music has been done all together: while jamming someone might come out with an idea, someone else might take it and change it to his personal taste, this might lead to several further changes until everyone's happy about it.
The next time we meet we might all accordingly decide to trash that idea!
Every single note in IRIDIUM has passed a thorough selection, lots of ideas have been discarded.
We particularly concentrated on the arrangements.
Unlike other working environments there has always been a place for fun: there's no evening we spent together without laughter.
The composing of IRIDIUM has been long and demanding, a continuous research for originality and purity of ideas. We invested lots of time to fulfill our musical needs.
If there was a part that wouldn't satisfy every single one of us, it is not on the album.
Just to give those of us who are unknown with your band a bit of a reference point or two: How would you describe your music and which bands would you would compare your music with ?
Empty Tremor has always been labeled as a progressive metal band.
Today, due to the fact that metal has been moving towards darker and more raging sounds, we identify more with just "progressive".
It's not that we don't have heavy pounding guitars! Simply next to the distorted walls, we added new colours and atmosphere; you can find funky prog moments, Pink Floyd atmospheres and acoustic rock ballads!
We find it hard to compare IRIDIUM to other band's work...
You were earlier on Frontiers, but you have now signed on SG Records. What is your experiences with the music industry ?
We find it hard to make music nowadays, but we've always been lucky enough to receive valid offers by labels and to find people who believed in us and in our work.
You are from the land where the farmers are still harvesting spaghetti from the trees and where the main entertainment is feeding the Christians to the lions in Colosseum, Rome. But how is the metal scene in the Roman Empire and how is it to run a band there ? Any problems with gigs and distribution of your albums ?
Obviously in Italy, like in the rest of the world, the selling and distribution of albums is not as it used to be...
The possibility to play live is always related to the structure of the venues, that tend to see live gigs more as an entertainment than as a proper concert.
One thing though is unique in Italy: the public. Italian fans are a great public and real fans!
Lately there's been lots of collaborations between bands throughout Italy, creating genre festivals in adequate venues. This idea is working very well and one day might take the place of the traditional "lion feeding" you mentioned!
Anything you want to add to this interview?
We would like to thank all the people that always supported us and inspired us with their passion!
We want to satisfy every fan of ours with the promise that IRIDIUM is our fourth album, but not the last!
Thank you to Marco and Empty Tremor for this interview