Some metal thrashing mad covers (sorry, but I'm in the thrash zone right now!)
Thrown to the wolves or what?!
There's nothing like a devastated city, is there?
Arty, but not farty.
Comic-book art (isn't that taken from a zombie-movie?)
Violence, demons. What more can you wish for?
Nothing wrong with a bit of humor.
Ditto.
Might not be pretty, but the idea is wicked - and it's an iconic album cover.
So retro, it hurts... but it hurts soooo good! Er, I mean.... cough cough.
Kinda surreal. I like it.
Gore!!!! But much cooler than most, if not all, goregrind covers I've seen.
Eerie, and sort of links up with the "Practice What You Preach" cover art.
Back to the humor... I think.
This one even tells a wee story.
He really needs a manicure.
Iconic! And awesome!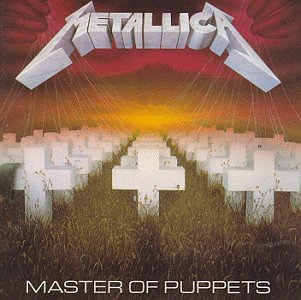 Likewise!
Yes, I actually like the cover. Yes, I also like the album.
Rattlehead interacting with politicians... cool!
Overall great concept behind the artwork.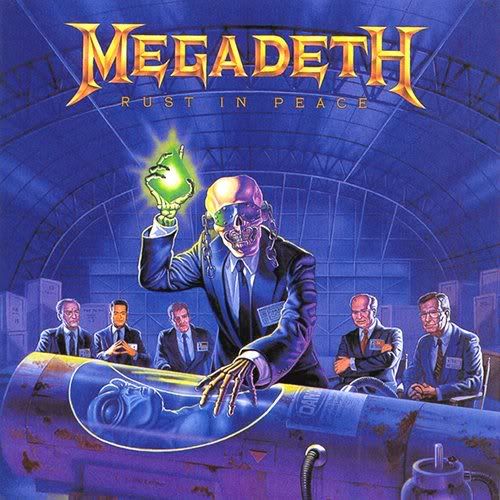 E.T. never phone home.
Hellfire and disembowelment - that's so metal!
Abstract art involving skulls - that's so metal!
Blasphemy - that's so metal!
Friggin' awesome sci-fi cover.
Another awesome iconic cover.
It's all about the attitude on this one... and Rob's bermudas.
I like how it's sort of shattered.
Anti-capitalist metal!
So ugly it's cool.
Cover says it all.