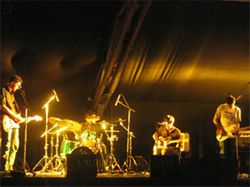 YEAR OF NO LIGHT hail from Bordeaux,France and were formed in 2001 by Pierre Anouilh (guitar), Jérôme Alban (guitar), Julien Perez (vocals, keyboard), Johan Sebenne (bass) and Bertrand Sebenne (drums).The musicians had left bands such as DEJA MORT,NEXUS SUN and METRONOME CHARISMA and they recorded their first demo as YEAR OF NO LIGHT in 2004.

After some gigs in Spain the band opened for the likes of EXPLOSIONS IN THE SKY,ISIS and HIGH ON FIRE,among others.The band received critical acclaim and positive live reviews and wrote and recorded the tracks for what would eventually be their debut album,2006's "Nord".

I got in touch with the band and Johan & Pierre answered my questions.
####################################################################################
Your biography has been covered in your ProgArchives profile so let's bypass the biography details. But which bands were you influenced by and why did you choose that name ?


PIERRE: Well... We all have a very broad range of musical tastes. When YONL was created, our objective was to try to create a music who could be both celestial and telluric. We modestly tried to find a path between Neurosis and Codeine with a sonic approach in the vein of Ride or My Bloody Valentine before this kind of aspiration became a cliché. Needless to say, we all still do worship these bands!!! The band's name is a direct reference to a Three Mile Pilot song taken from their great LP "Another Desert. Another Sea" (1997). Have a look at the lyrics!

Were any of you involved in any other bands before you started Year of No Light ?

PIERRE: We all played in other formations before YONL. Some projects were more "serious" than others. Jerome used to sing in an old-school hardcore punk combo called "Donald Washington". He was also deeply involved in several noise and post-rock projects. Yohan used to play in a noise band called "Mothra" while planning many great gigs in our hometown. I also played in a negative-punk band - "Déjà Mort"- before they become old and gay.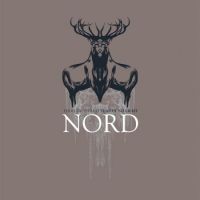 Let's go straight to the first album. Please tell us more about Nord from 2006

PIERRE: Quite a surprise and a great experience. It's a sort of logical consequence of the 2004 demo. The recording sessions took place in Geneva with Serge Morattel. It was great to work with him with mountains of weed and tons of chocolate. The 2007 deal with Crucial Blast was one of the best thing that happened to YONL. Many gratitude to Adam!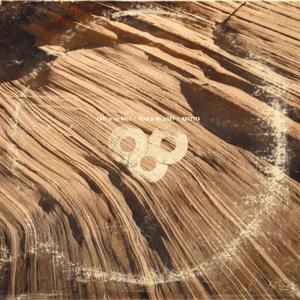 Please tell us more about your second album East of the Wall / Year of No Light / Rosetta from 2009


PIERRE: This ain't our second album! It's a split LP! It's a cool object but its release took a huge amount of time. The songs were composed just after "Nord". It was cool to play them live. Anyway I don't think it is our finest work.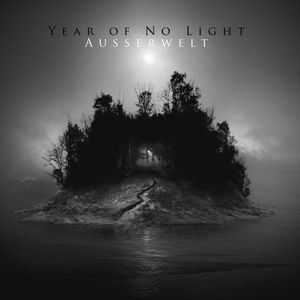 Please tell us more about your third and most recent album Ausserwelt from last year

PIERRE: "Ausserwelt" is our SECOND album!!! It's a sort of rebirth for YONL and a test for the new line-up. We needed time in order to active "the beast" correctly with two drums, three guitars and some synths! Cyrille, our soundman, recorded it. He has a real vision of the sound, which is rare nowadays. He also builds its recording stuff. He was clearly the right person.
"Ausserwelt" was created to be heard at night, driving your car under the snow or walking nervously into the woods after the rain. A kind of inner journey, an electrical exploration of the sensitive.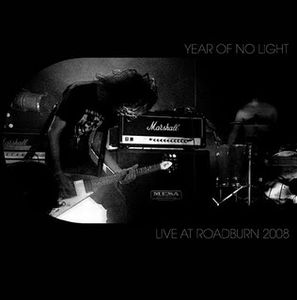 Please tell us more about your live album Live at Roadburn 2008 from 2009

PIERRE: Playing Roadburn 2008 was an honor and a great experience - needless to say, playing twice @ Roadburn 2011 was orgasmic!- if you forget the narcotics and their dogs on the road to the hostel. This concert was very special for two main reasons. Firstly, coinciding with the end of an euro tour, this gig was one of the last before our frontman disappeared. Secondly, we ended the set with a "melodic-funeral-drone" piece with Dirk from fear falls burning. Walter and Jurgen proposed us to release it in their collection "Live at Roadburn". It was released in 2009 through the form of a LP with a dvd of the show. Now, the cd version is just out.

Please also tell us about the Eps you have released.

JOHAN : Right after "Nord" we recorded 3 songs. It was like a test to see how we can record with Cyrille our sound engineer. 2 of them are on the Split lp / cd with Rosetta & East of the wall. One is on a 7" with Karysun. We also did a collaborative song with Dirk / fear falls burning (that we played together at Roadurn fest in 2008) + one remix with Aidan Baker, and this 2 songs are on a 12'' with on the other side a collab between Conifer / Souvenir Young America / Lesbian.
The story behind each split is different but it always starts the same way while touring with one on each band…


Just to give those of us who are unknown with your music a bit of a reference point or two: How would you describe your music ?

PIERRE: A sonic cathedral in order to worship melancholy, dreams and anger through the medium of electricity.

How is your gigs situation ? Do you play many gigs ?

PIERRE: We don't play many gigs. With the new line-up and the crew, YONL is not easy to move! Anyway, we had and still have great opportunities (playing in Estonia during Winter, Roadburn etc...). We gonna score Dreyer's'"Vampyr" in Transylvania this summer. We'll also be present at Fluff Fest and Hell's' Pleasure festival.

What is your experience with the music industry and the new internet music scene ?

JOHAN: We don't care about music industry & business. There's a lot of possibilities appearing with internet (I think about skipping this music industry & enabling bands to be closer of their fans via auto-editing, subscriptions for making limited pressings…) but digital release will never replace a good old black lp ! (at least for us  )


What is your latest update and the plans for the rest of this year and next year ?

JOHAN : We recorded 2 new songs during the past year. We just need to add a synth track on each & to master & it will appear one day on a split lp with altar of plagues & the other on a split lp with mars red sky…
Then we will start working on a new full length and of course we have shows this summer (one week tour in Germany, Croatia, Switzerland, Hell's pleasure fest, Fluff fest, and in August we are going to Transylvania to play Dark bombastic fest).

To wrap up this interview, is there anything you want to add to this interview ?


JOHAN: If you are looking for the best sound engineer on earth just contact Cyrille Gachet the one who recorded "Ausserwelt" this is the best you can find !
Thank you to Johan & Pierre for this interview

Thanks to Torodd from Prog Archives for allowing us to post the Year Of No Light interview here on Metal Music Archives.


Edited by UMUR - 15 Sep 2011 at 8:37am