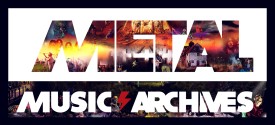 Metal Music Archives
The Best of the Decade: 2010s
Welcome to the Metal Music Archives Best of the Decade 2010s presentation! This one has been a long time in the making, now in June 2020 we finally present what our community has voted in as the last decade's best albums. We find ourselves in strange unprecedented times going into this decade with the current world situation and we hope you all have been staying safe. While we still have to endure lockdowns across the globe, consider taking the opportunity to explore the list.
The Best of the Rest
=97
130 Points
Soilwork
The Living Infinite
Melodic Death Metal
2013
=97
130 Points
Seventh Wonder
The Great Escape
Progressive Metal
2010
=97
130 Points
Revocation
Great is Our Sin
Technical Thrash Metal
2016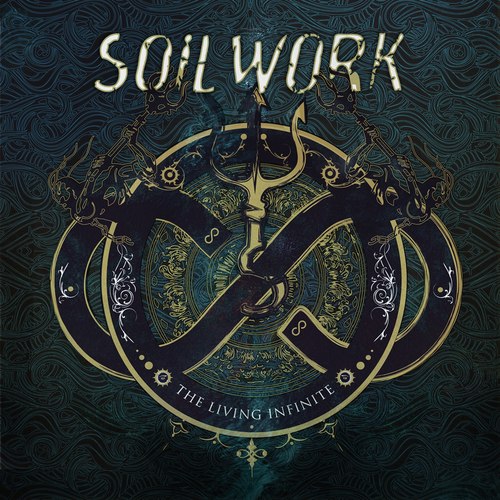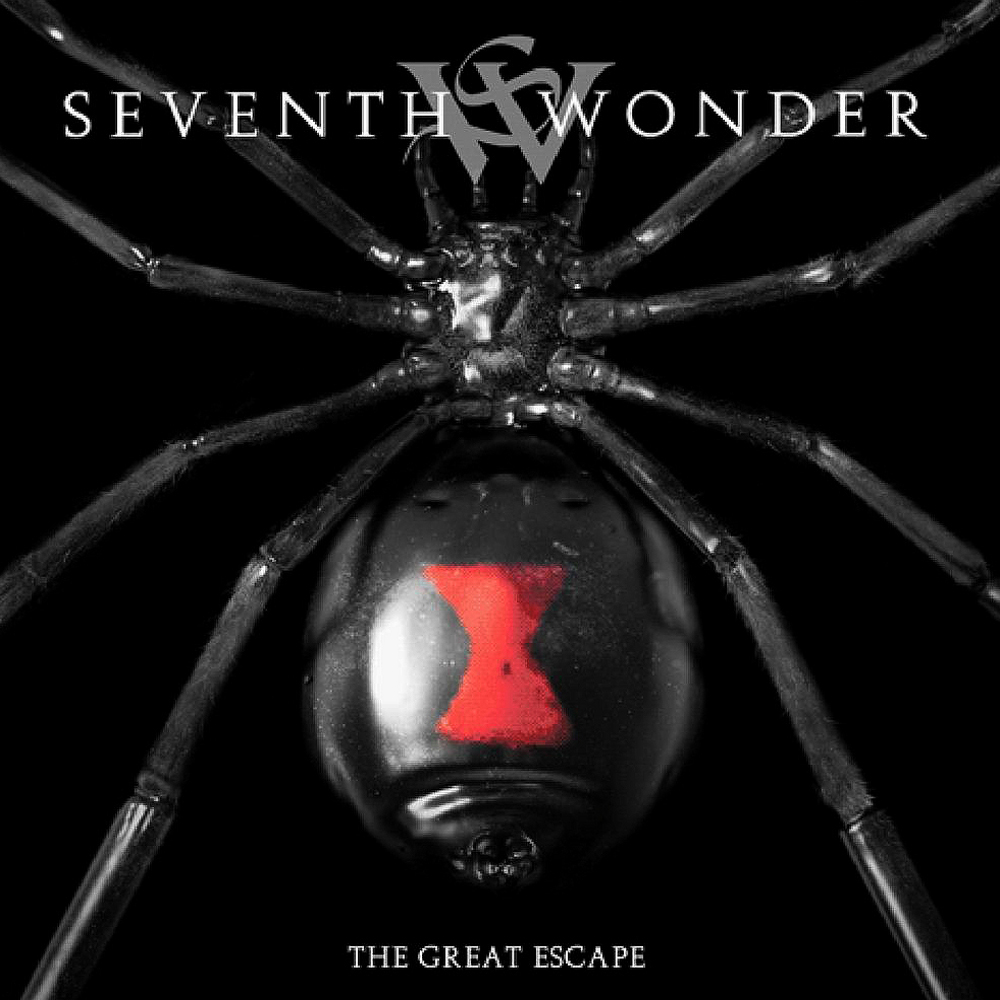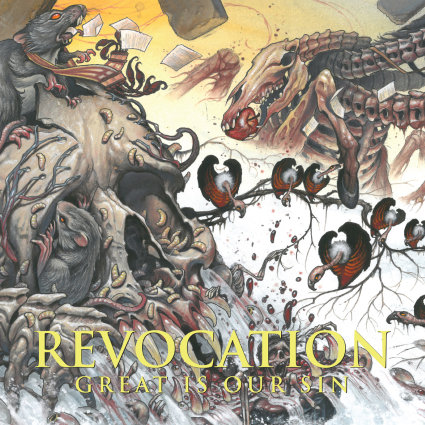 =97
130 Points
Paysage D'Hiver
Das Tor
Atmospheric Black Metal
2013
=97
130 Points
Disperse
Foreword
Progressive Metal
2017
=97
130 Points
Devin Townsend
Empath
Progressive Metal
2019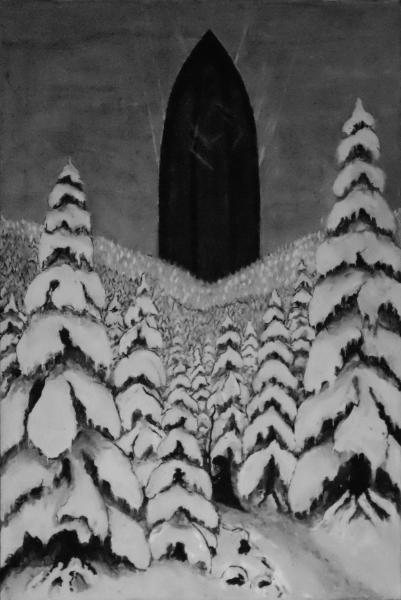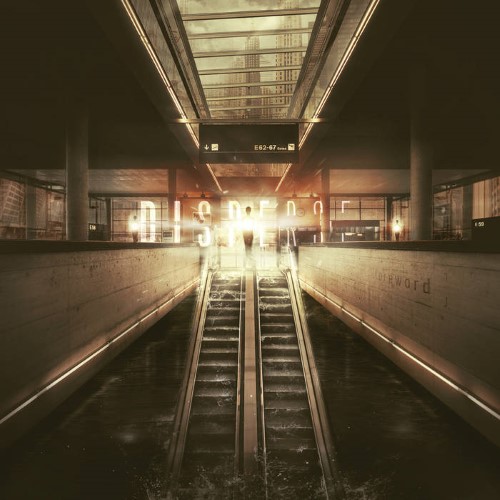 =97
130 Points
Dealer
Soul Burn
Nu Metal
2019
=97
130 Points
Colonel Petrov's Good Judgement
Among Servants
Progressive Metal
2018
#96
132 Points
Ihsahn
After
Progressive Metal
2010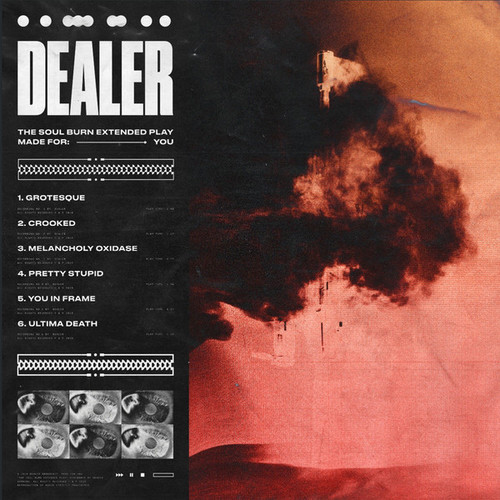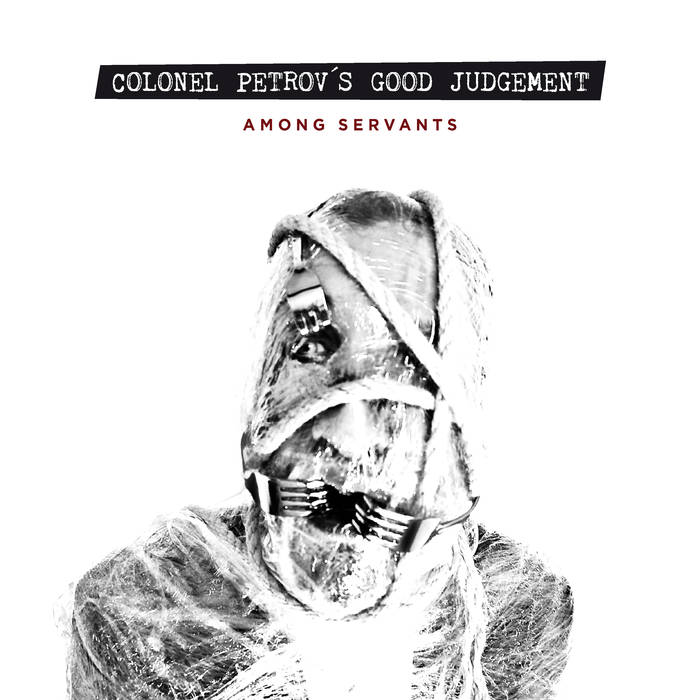 =90
135 Points
Watchtower
Concepts in Mathematics: Book 1
Technical Thrash Metal
2016
=90
135 Points
Trees of Eternity
Hour of the Nightingale
Doom Metal
2016
=90
135 Points
Sumerlands
Sumerlands
Heavy Metal
2016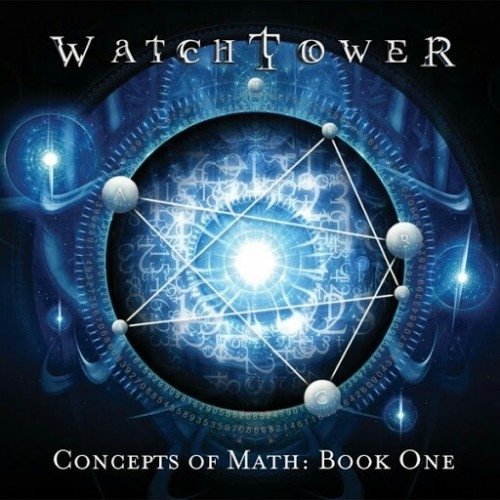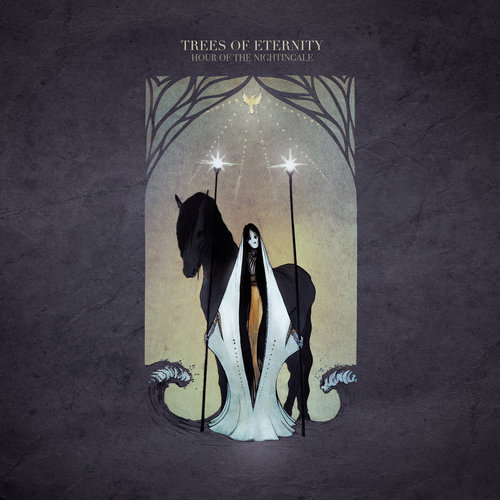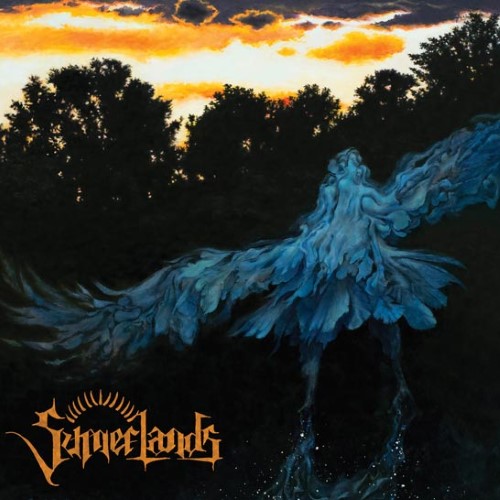 =90
135 Points
Seventh Dimension
The Corrupted Lullaby
Progressive Metal
2018
=90
135 Points
Macabre
Grim Scary Tales
Death Metal
2011
=90
135 Points
Anciients
Heart of Oak
Progressive Metal
2013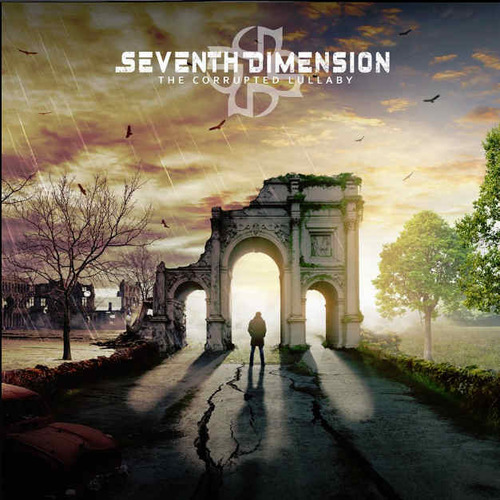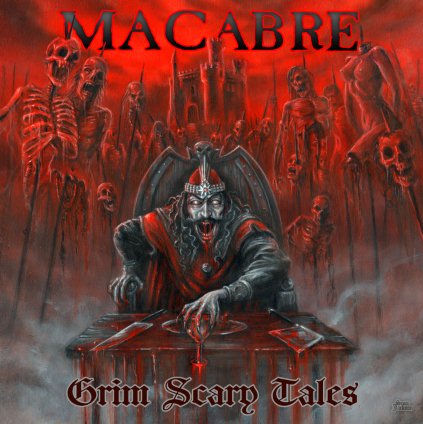 #89
139 Points
Haken
Visions
Progressive Metal
2011
=86
138 Points
Overkill
The Electric Age
Thrash Metal
2012
=86
138 Points
Sacred Reich
Awakening
Thrash Metal
2019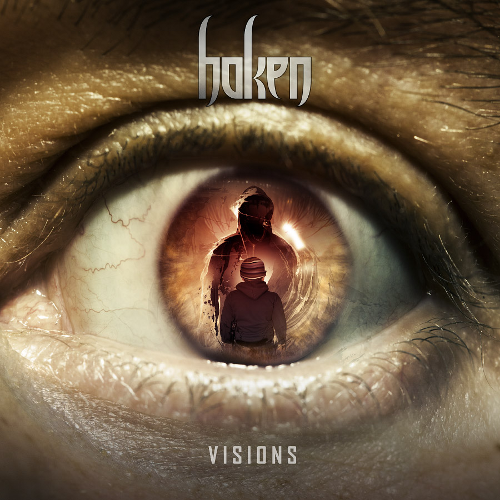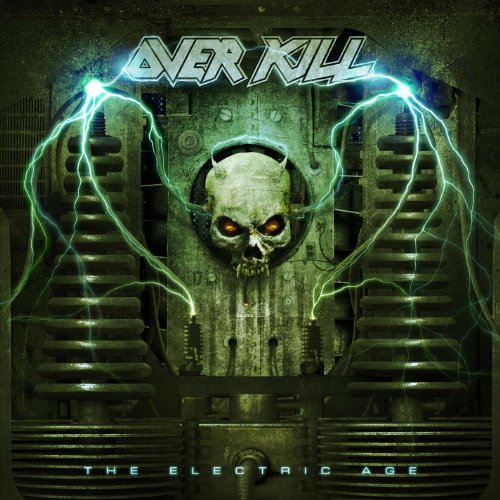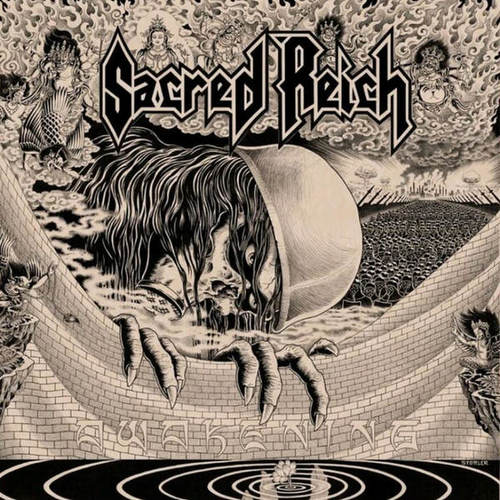 =86
138 Points
Falconer
Black Moon Rising
Power Metal
2014
=81
140 Points
Terrorizer
Hordes of Zombies
Deathgrind
2012
Best Grindcore Album of the 2010s
=81
140 Points
Polkadot Cadaver
Get Possessed
Avant-Garde Metal
2017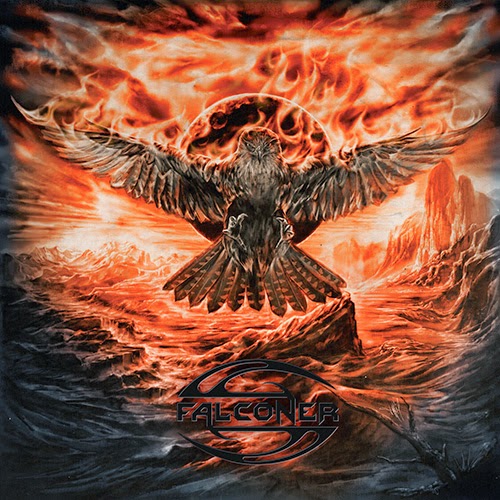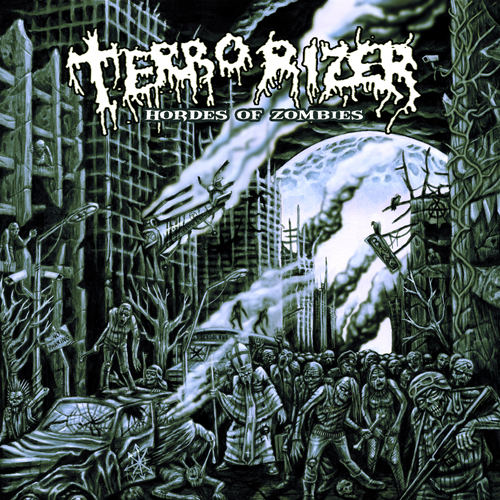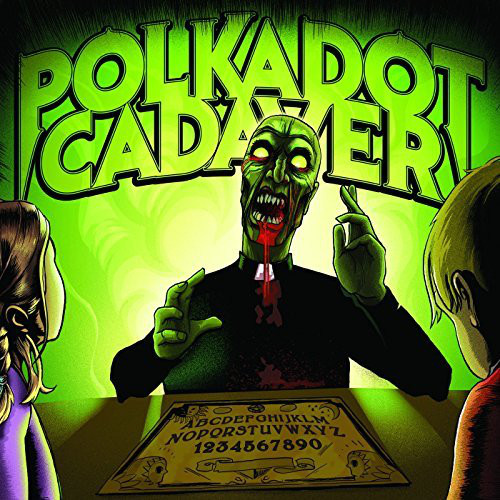 =81
140 Points
Old Man Gloom
The Ape of God (II)
Atmospheric Sludge Metal
2014
=81
140 Points
Instanzia
Ghosts
Power Metal
2010
=81
140 Points
Flaming Row
Mirage: A Portrayal of Figures
Progressive Metal
2014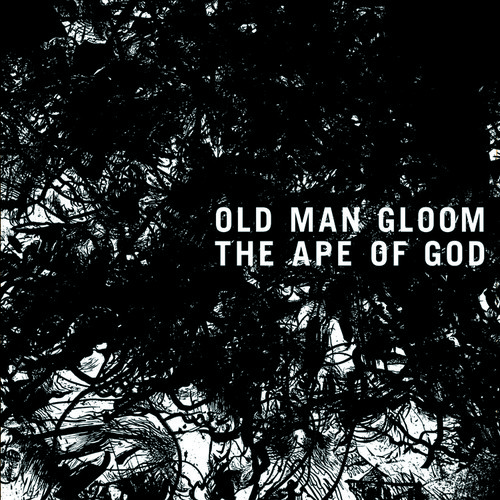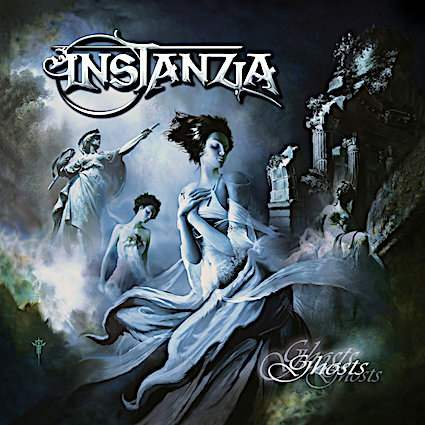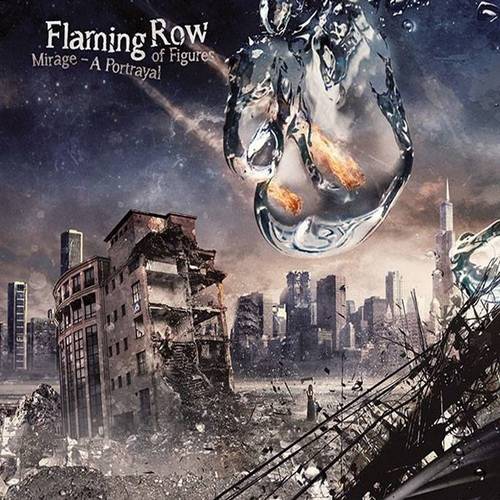 #80
142 Points
Unleash the Archers
Time Stands Still
Power Metal
2015
=78
143 Points
Mgła
Exercises in Futility
Black Metal
2015
=78
143 Points
Converge
All We Love We Leave Behind
Metalcore
2012
Best Metalcore Album of the 2010s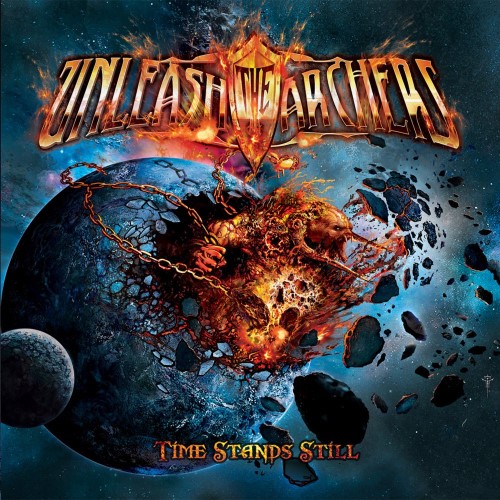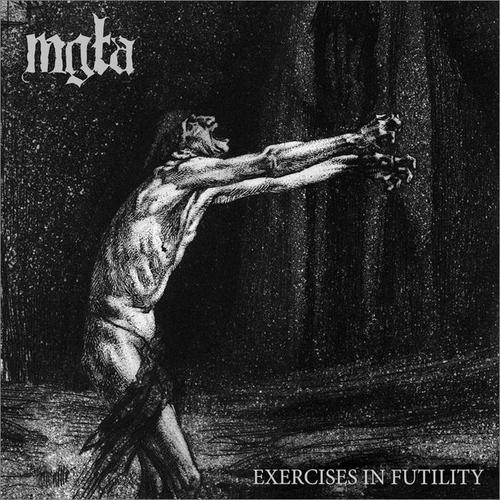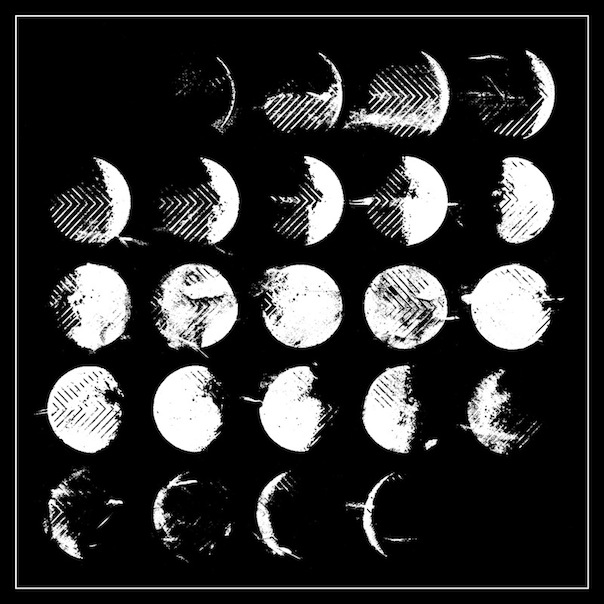 =71
145 Points
Symphony X
Underworld
Progressive Metal
2015
=71
145 Points
Sabaton
Heroes
Power Metal
2014
=71
145 Points
Korn
The Nothing
Nu Metal
2019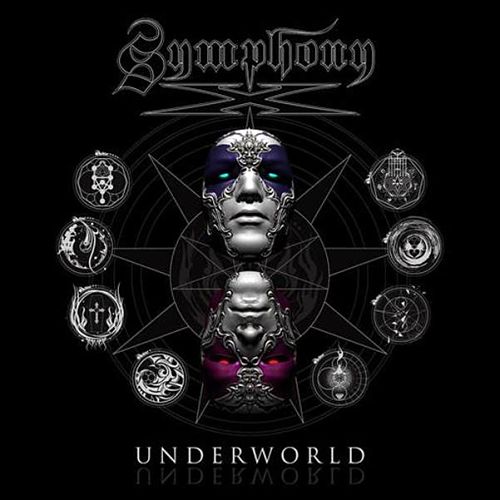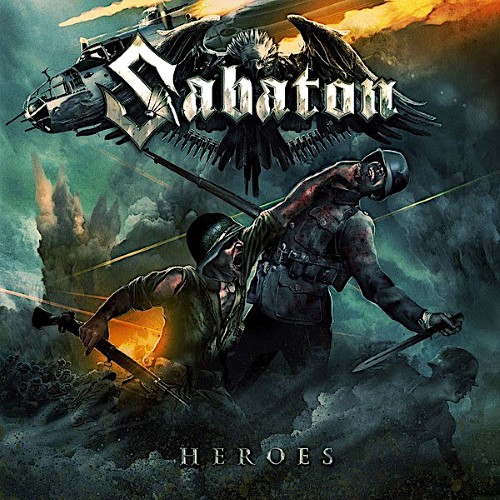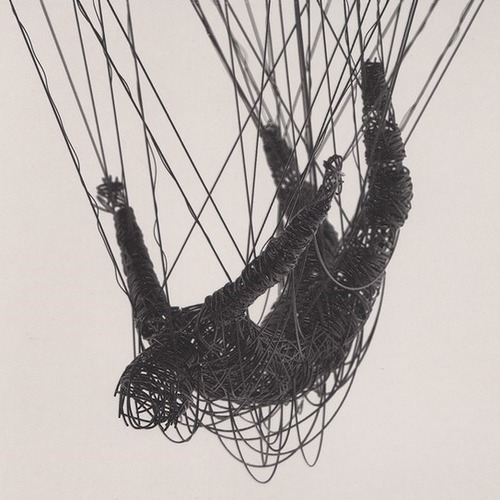 =71
145 Points
Klone
Le Grand Voyage
Metal Related
2019
=71
145 Points
Killing Joke
Pylon
Industrial Metal
2015
Best Industrial Metal Album of the 2010s
=71
145 Points
Burzum
Belus
Atmospheric Black Metal
2010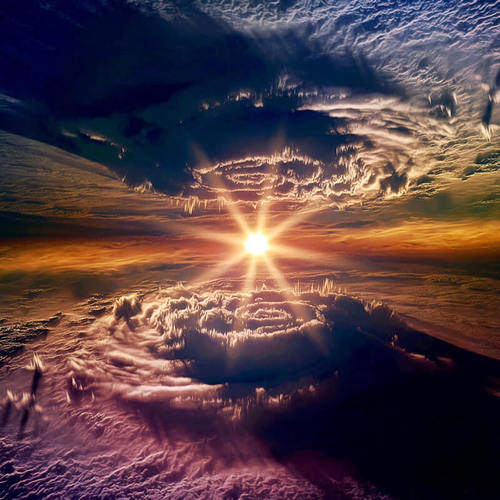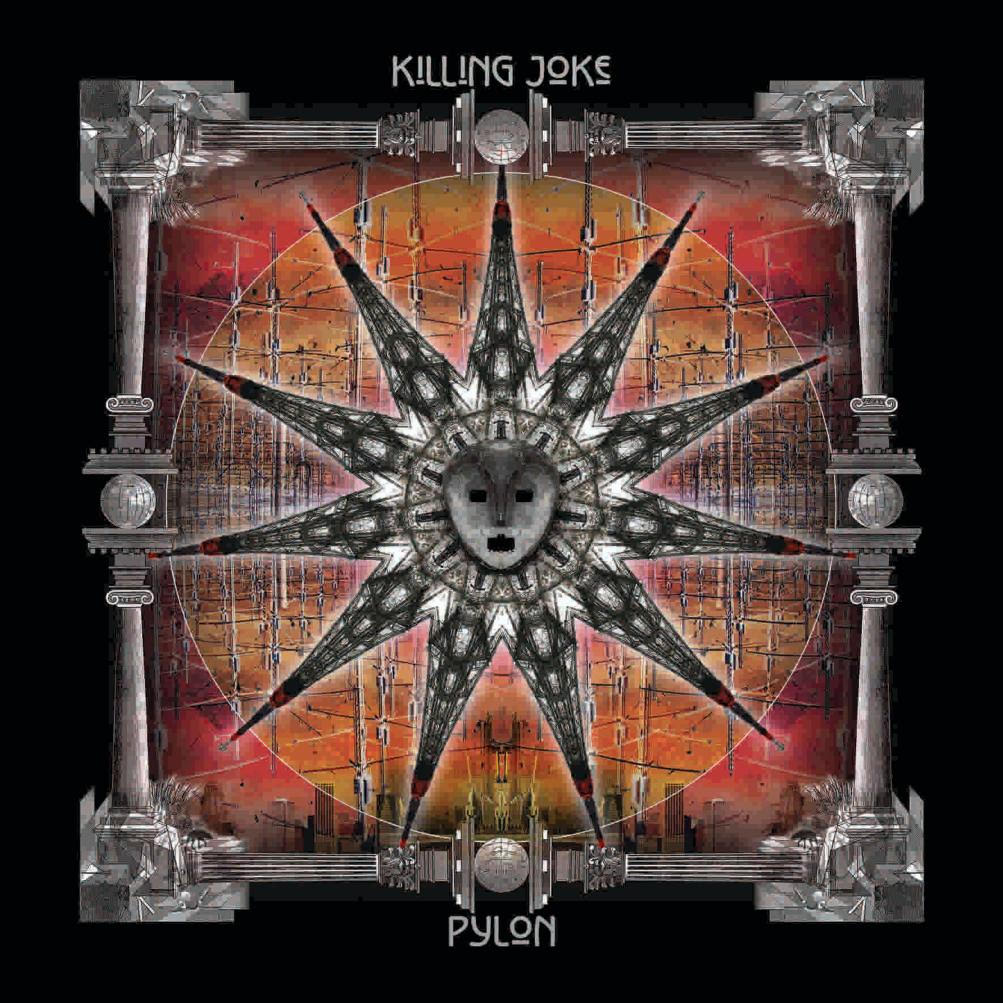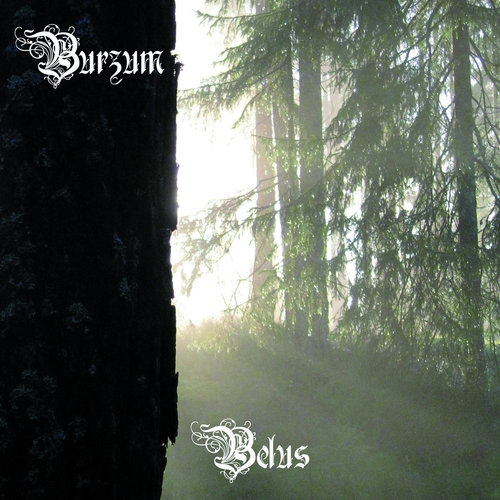 =71
145 Points
Alien Weaponry
Tū
Thrash Metal
2018
#70
149 Points
Pryapisme
Hyperblast Super Collider
Avant-Garde Metal
2013
=60
150 Points
Seventh Wonder
Tiara
Progressive Metal
2018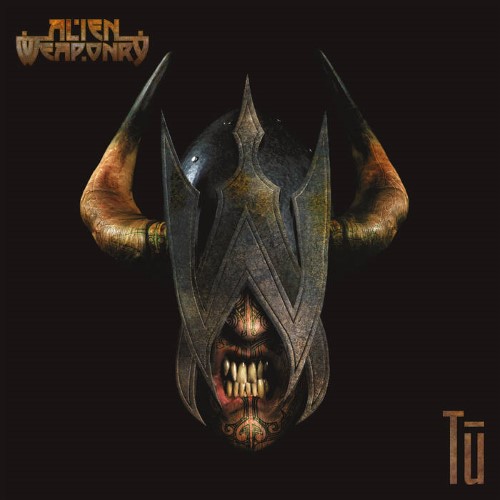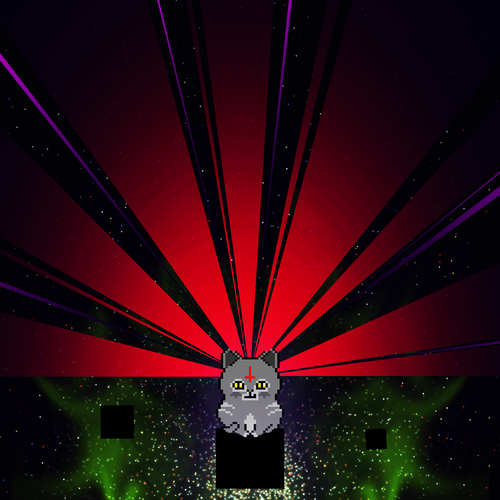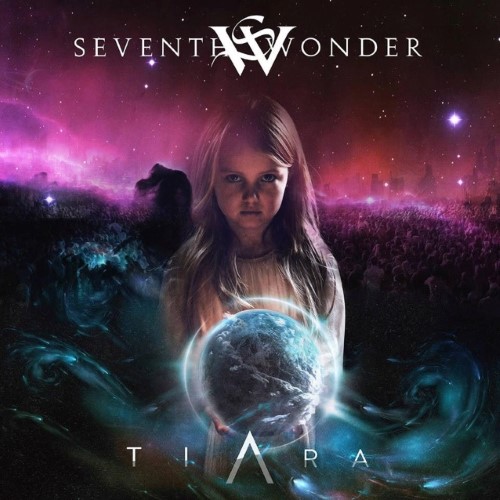 =60
150 Points
Saffire
For the Greater Good
Progressive Metal
2015
=60
150 Points
Possessed
Revelations of Oblivion
Death Metal
2019
=60
150 Points
Ningen Isu
Mandoro
Doom Metal
2013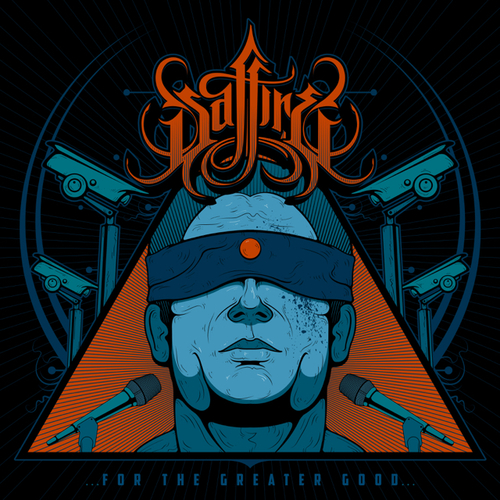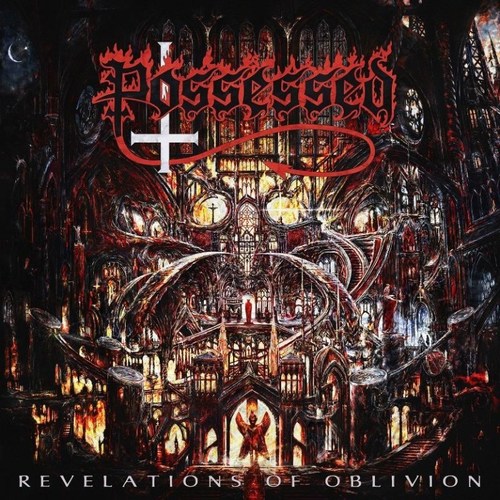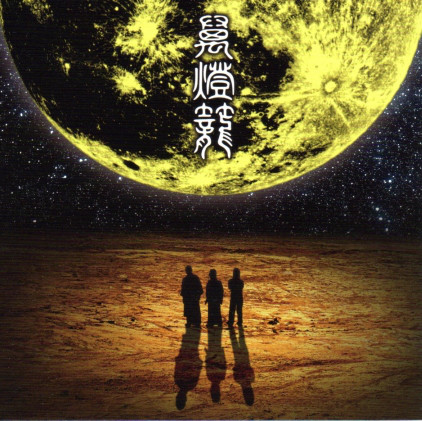 =60
150 Points
Lord Mantis
Pervertor
Sludge Metal
2012
=60
150 Points
Immolation
Atonement
Death Metal
2017
=60
150 Points
Devilskin
We Rise
Groove Metal
2014
Best Groove Metal Album of the 2010s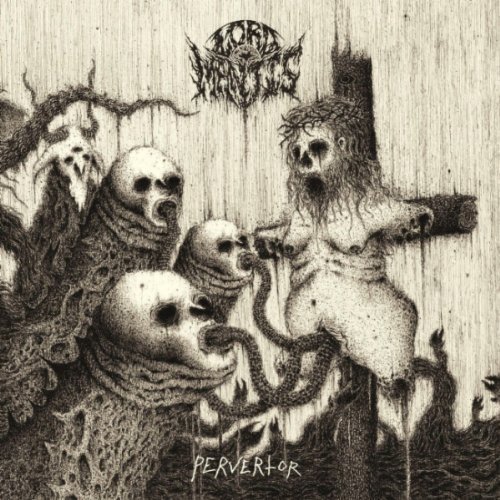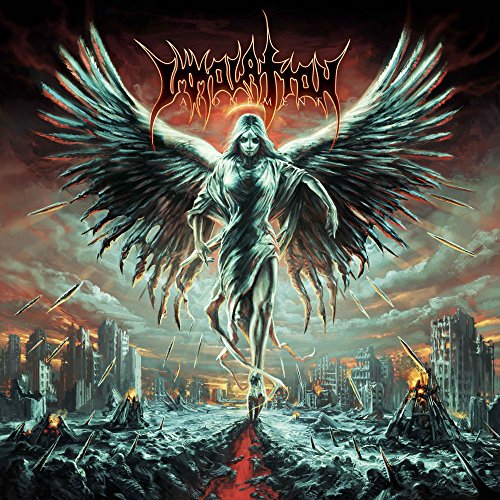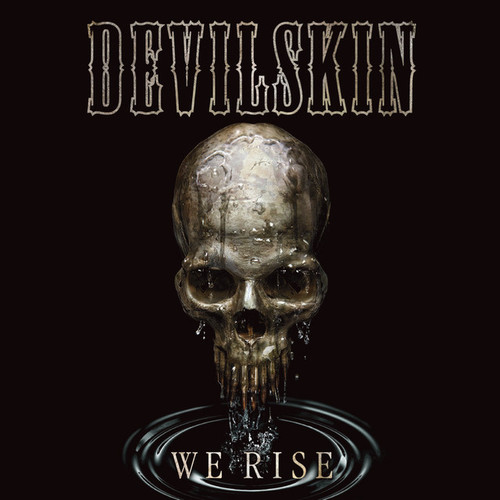 =60
150 Points
Chevelle
The North Corridor
Alternative Metal
2016
Best Alternative Metal Album of the 2010s
=60
150 Points
Black Breath
Slaves Beyond Death
Death Metal
2015
=60
150 Points
Aquilus
Griseus
Symphonic Black Metal
2011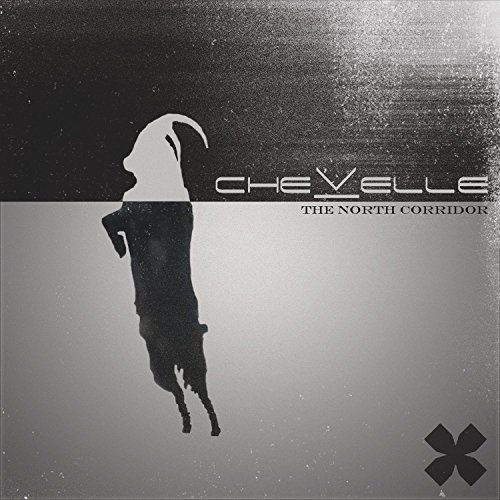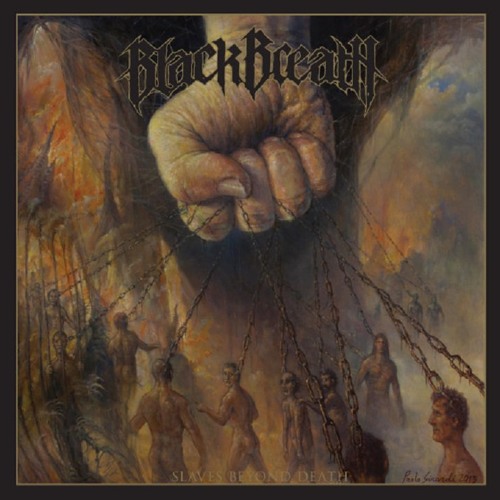 #59
152 Points
Dark Forest
Dawn of Infinity
Heavy Metal
2011
=57
154 Points
Eternity's End
Unyielding
Power Metal
2018
=57
154 Points
Sleep
The Sciences
Stoner Metal
2018
Best Stoner Metal Album of the 2010s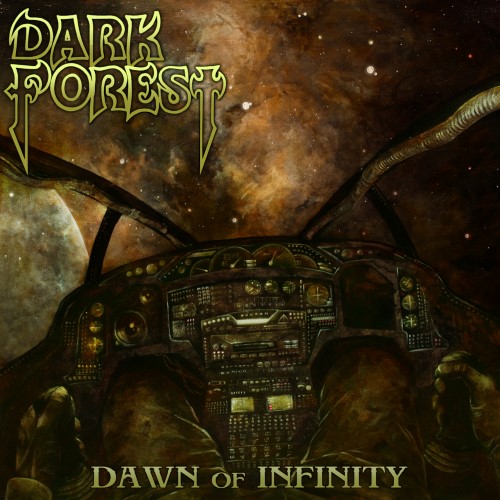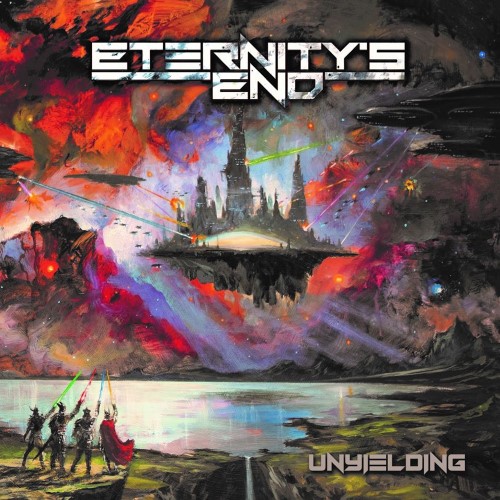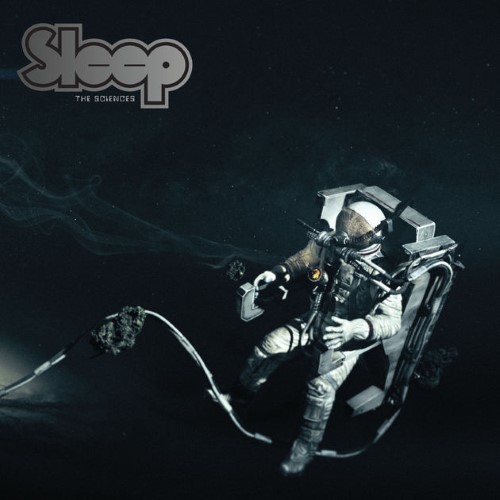 #56
155 Points
Metallica
Hardwired... to Self-Destruct
Heavy Metal
2016
#55
158 Points
Carcass
Surgical Steel
Melodic Death Metal
2013
=53
159 Points
Fates Warning
Darkness in a Different Light
Progressive Metal
2013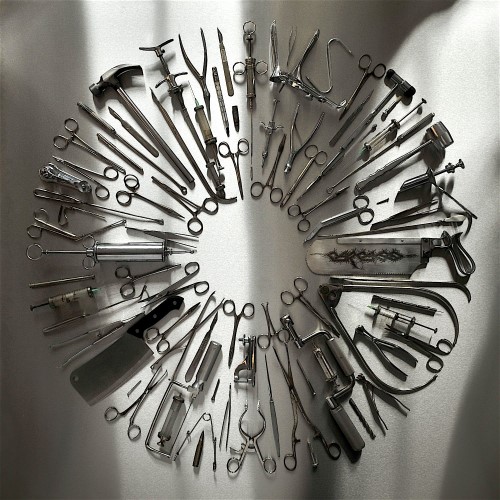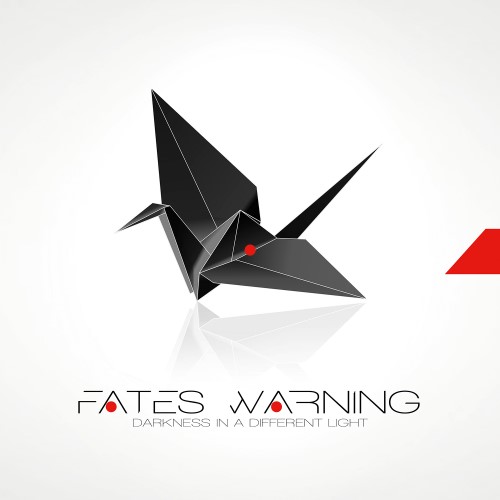 =53
159 Points
Arch / Matheos
Winter Ethereal
Progressive Metal
2019
#52
168 Points
Anubis Gate
Anubis Gate
Progressive Metal
2011
#51
172 Points
Blind Guardian
Beyond the Red Mirror
Power Metal
2015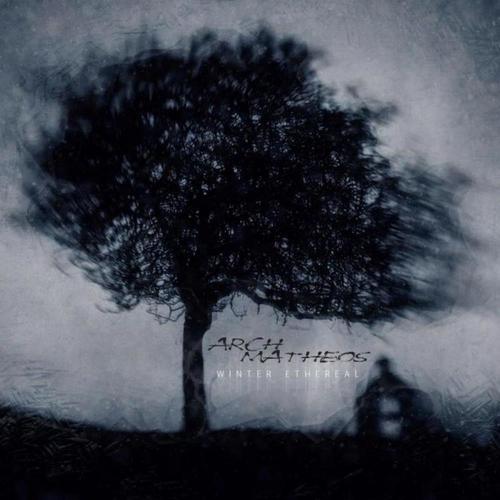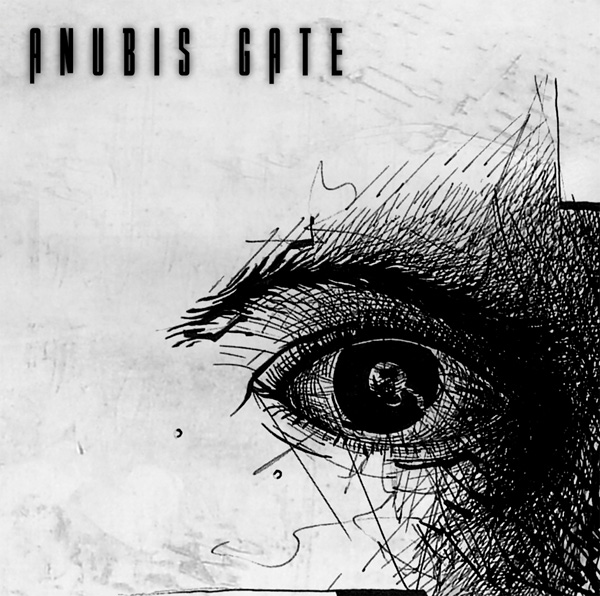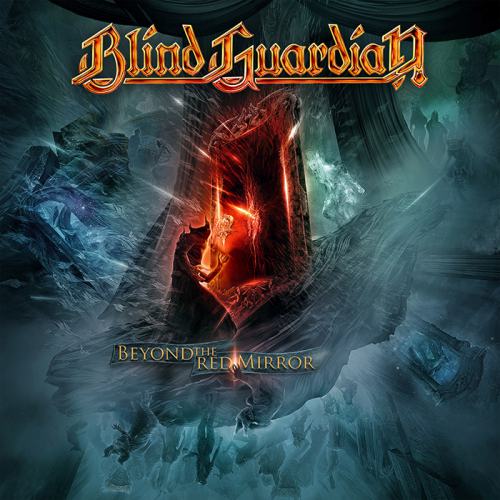 The Top 50
=48
178 Points
Trophallaxy
Resilience
Power Metal
2013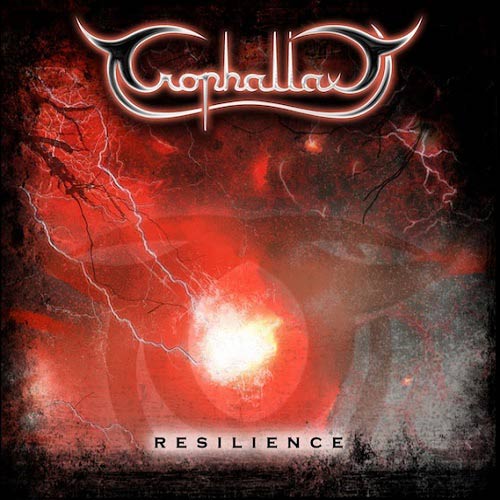 Although they may not thank us to say it, Trophallaxy, of Switzerland, may just be one of biggest cases of what could have been in the 2010s. That's thanks to this album, Resilience, which possesses a rather unique power metal sound that blends progressive composition with some symphonic aspects and a mix of clean singing and extreme vocals straight out of death metal. It's often the case with power or progressive metal acts who choose to growl that the influence comes more in the form of the screams of melodic death metal and not the real deep grunts of the genre, but that's not the case here. It's a masterpiece of a power metal release. But it's also a sad tale, as the band decided to abandon this sound afterwards, changed their name to Dysrider and produced a much less interesting symphonic death metal album and as of 2016 are completely defunct.
=48
178 Points
Shining
Blackjazz
Avant-Garde Metal
2010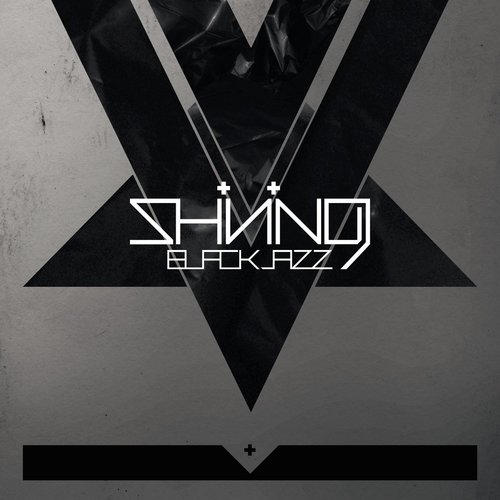 Not the Swedish black metal act, but a Norwegian act that originally played jazz, but then metalled it all up. Blackjazz, perhaps somewhat inaptly titled due to it's existence in the avant-garde/progressive/industrial metal territory rather than the black metal of the better known Shining, has become the group's best known release and is certainly the entry point that newcomers will want to take when exploring the group. Sadly their last couple of releases haven't been so well received and marked a new change in direction away from the experimental metal sounds they've become known for.
=48
178 Points
Blind Guardian
At the Edge of Time
Power Metal
2010
Blind Guardian: Germany's power metal kings that in the 2010s have nothing left to prove and they probably know it. Never the most prolific band when it comes to have often they turn out a new release, the last decade gave us two new Blind Guardian albums and the long talked about orchestral album, which they released under the name Blind Guardian Twilight Orchestra. 2010's At the Edge of Time was the first of the two main Blind Guardian releases of the 2010s. I suspect many felt it a close call between this one and 2015's Beyond the Red Mirror, but At the Edge of Time has won out, with the other album not too far on its heels at #51.
#47
185 Points
Beyond Creation
Earthborn Evolution
Technical Death Metal
2014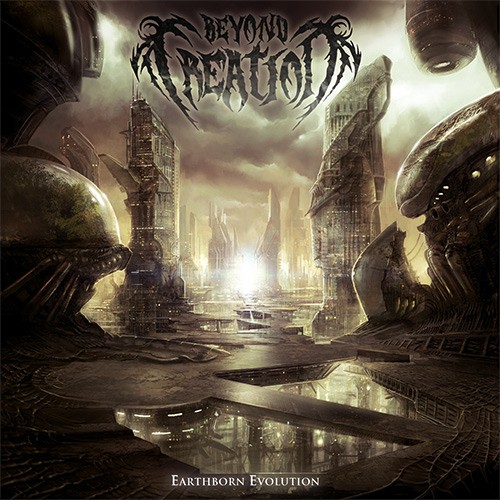 A progressive/technical death metal tour de force, Canada's Beyond Creation, were noted at the start of their career for including in their line up then former Augury bassist Dominic "Forest" Lapointe in their line-up. Lapointe was know for adding his fretless bass sounds to the tech death genre already and his presence in a new such band gave many a reason to be excited. There's just something so fucking good about a fretless bass in tech death metal. And Beyond Creation didn't disappoint, releasing three sensational albums in the genre in the 2010s, although Lapointe had moved on by the time of the third. It's his final outing with the band that makes MMA's Best of the Dacade list and it's not hard to hear why.
#46
186 Points
Blood Ceremony
Lord of Misrule
Heavy Psych
2016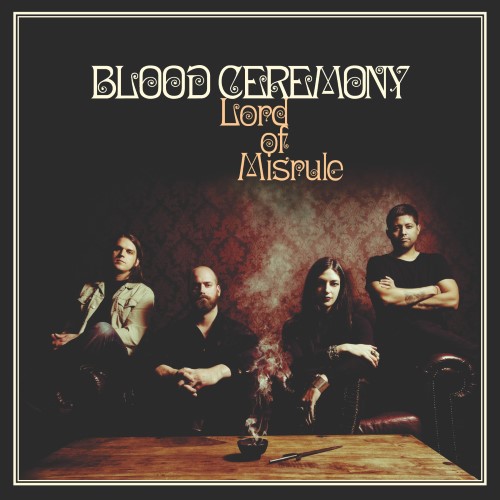 One of the most popular heavy rock bands on MMA, Blood Ceremony have pretty much left all trace of doom metal behind by the time of the fourth album Lord of Misrule. Anyone care? Thought not. Lord of Misrule is still the band's most recent offering as of June 2020 but we hope we'll be seeing a follow-up soon.
#45
187 Points
Lovebites
Clockwork Immortality
Power Metal
2018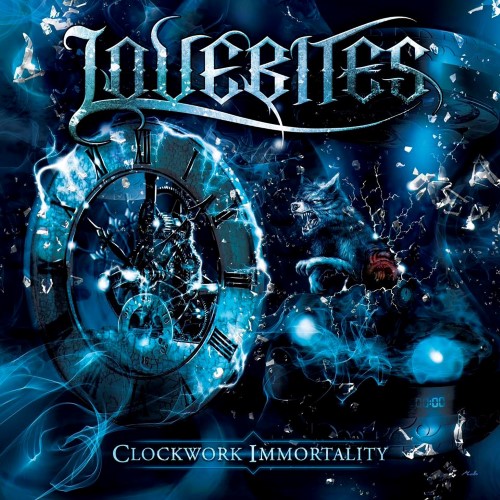 Clockwork Immortality, the second album by Japanese power metal act Lovebites, actually come in first in our 2018 vote for the year's best albums, but over time perceptions change, not necessarily meaning anyone around here regards in any less, but maybe they regard other things more, have discovered other releases previously missed or we just had different voters taking part. Regardless of reasoning, Clockwork Immortality still claims a very respectable place in our top 50 albums of the 2010s.
#44
192 Points
Eternity's End
The Fire Within
Power Metal
2016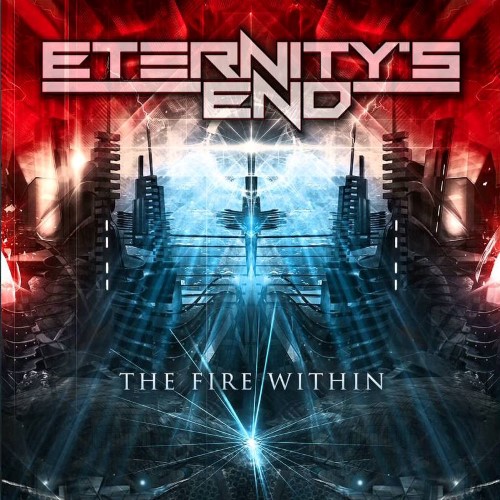 What happens when you get a trio of guys, namely Christian Münzner, Hannes Grossmann & Linus Klausenitzer, who are best known for their death metal work and they decide to instead start a power metal band? The answer is of course Eternity's End and their debut album The Fire Within, which also sees them working with, for this debut only, vocalist Ian Parry, with the line-up completely by keyboardist Jimmy Pitts. Some line-up changes have since taken place in the band, which included a bassist change to the prolific Mike LePond (Symphony X), but the band is still going as strong as they started here. We're expecting more killer power metal tracks out of them in the 2020s.
#43
200 Points
Vektor
Outer Isolation
Technical Thrash Metal
2011
Vektor's Terminal Redux is one of the most talked about albums of the last decade, so it may came as a surprise that it is not featured in this list to many while the group's second album Outer Isolation is. Hopefully it will be more of a pleasant surprise to those viewing this presentation, because as we all know, popular doesn't always mean better. For those who want to know, Terminal Redux just missed out on the top 100 in a tied 105th place.
#42
201 Points
Hell
Curse & Chapter
Heavy Metal
2013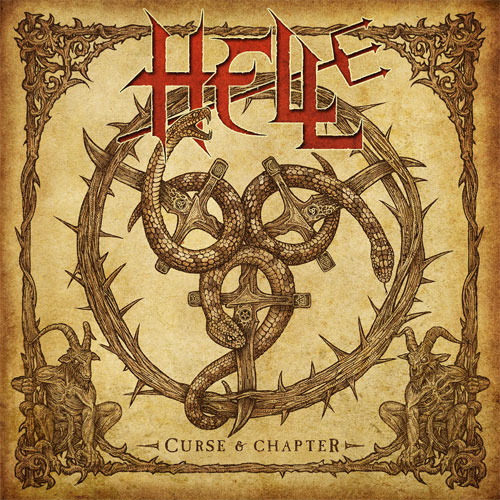 A resurrected band from the New Wave of British Heavy Metal, Hell returned to us in 2011 with Human Remains, then went on to release the even better Curse & Chapter a couple of years later. Unfortunately they since seem to have disbanded, at least informally, again. A shame that, as they released two of the best heavy metal albums of the 2010s.
=40
203 Points
Testament
Dark Roots of Earth
Thrash Metal
2012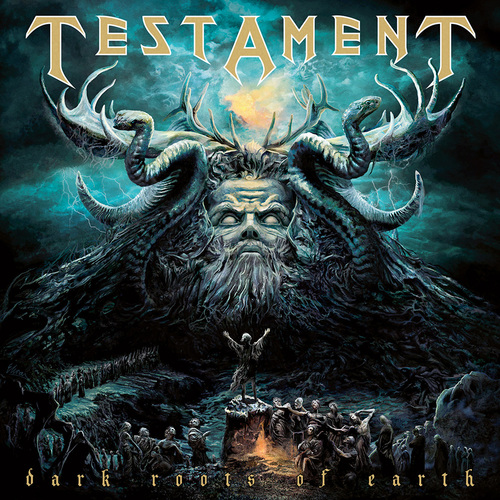 Testament came back thrashing onto the metal scene with The Formation of Damnation, and Dark Roots of Earth shows them firmly among the leaders of the old thrash guard. Songs like Rise Up and Native Blood are among the band's modern best. Testament continues to be a thrash staple, and have already released their first album of the 2020s with Titans of Creation.
=40
203 Points
Obscura
Omnivium
Technical Death Metal
2011
Technical death metal act Obscura is one of those bands who can't hold a steady line-up but thanks to the leadership of Steffen Kummerer, they've turned out a line of excellent death metal albums in the last decade, with Omnivium being the one they're best known for. They've recently come around again to almost the same line-up as recorded this one, so things are looking really interesting for the band going into the 2020s.
#39
207 Points
Insomnium
Winter's Gate
Melodic Death Metal
2016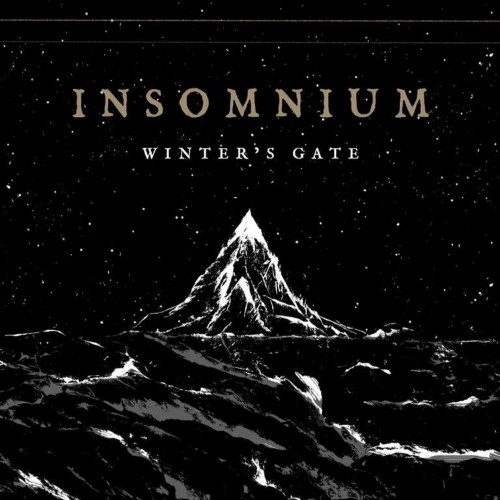 Winter's Gate is basically Insomnium's answer to Edge of Sanity's Crimson: a single forty minute track. While only released in 2016, it's quickly become one of the group's best known and recognisable releases and certainly is their most adventurous album to date. With their progressive influences in evidence, we could be hearing more sprawling epics from Insomnium in the 2020s.
#38
210 Points
Clutch
Earth Rocker
Stoner Rock
2013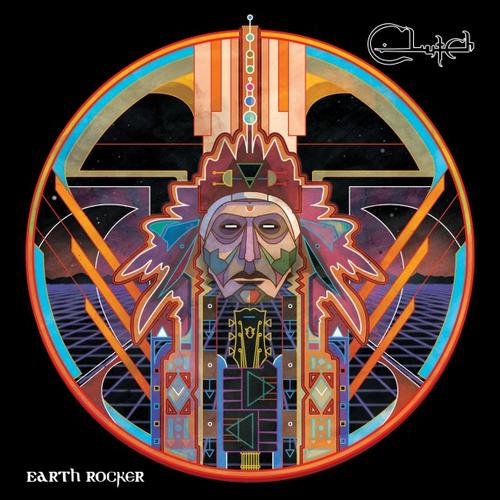 Clutch is a band that's proven themselves to be one of those most consistent bands in hard rock, and their first step into the 2010's showed that the new decade would be no different. Earth Rocker crashes out of the gate with the intense energy of the opening title track and continues with other fan favourites like rapid Crucial Velocity, forceful Unto the Breach, and ridiculously fun Cyborg Bette. The only times they slow down is to bring a break of southern blues, with Gone Cold being among their best of such.
#37
213 Points
Best Thrash Metal Album of the 2010s
Anthrax
Worship Music
Thrash Metal
2011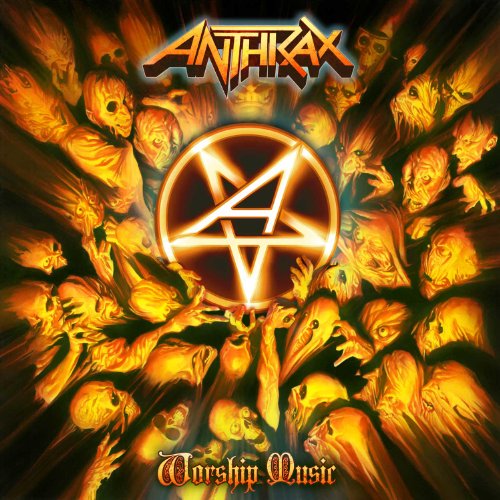 The Big 4 thrashers make a comeback with their first album since 2004 and more notably, the first album with Joey Belladonna on vocals since Persistence of Time in 1990. Saying it was long awaited doesn't even begin to cover this one. Luckily for fans they managed a follow-up to Worship Music in just five years this time around. Both albums have been well received. What will the 2020s bring from Anthrax?
#36
220 Points
Gorguts
Colored Sands
Technical Death Metal
2013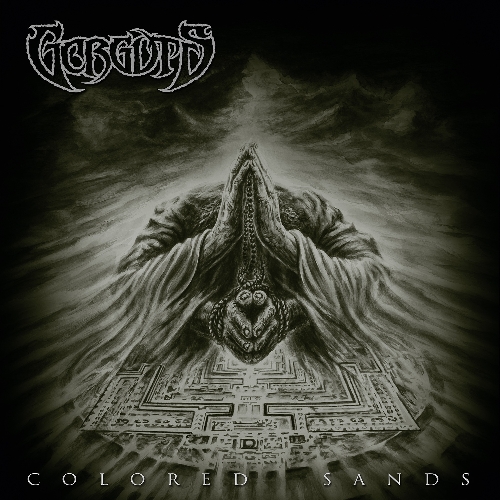 Most likely the Gorguts album that's now most well known after their famous Obscura (1998), Colored Sands has made it's mark continually felt here on MMA. It's still their most recent studio album, although the band has since released the Pleiades' Dust EP, consisting a single 33 minute track, also to acclaim. while they have relatively few releases since their 1991 debut, they sure make up for it in quality.
#35
229 Points
Ningen Isu
Burai Houjou
Heavy Metal
2014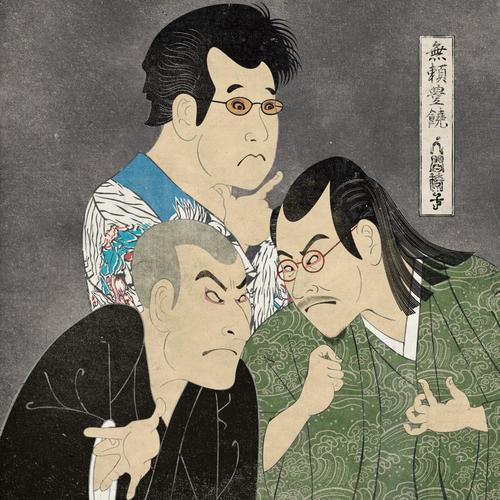 A prolific Japanese act, Ningen Isu has drifted between a few genres in their time, but 2014's Burai Honjou (or 無頼豊饒) sees them primarily in their main heavy metal mode. A busy band in the last decade with six albums released and it doesn't seem like they're planning to slow down any time soon.
#34
232 Points
Judas Priest
Firepower
Heavy Metal
2018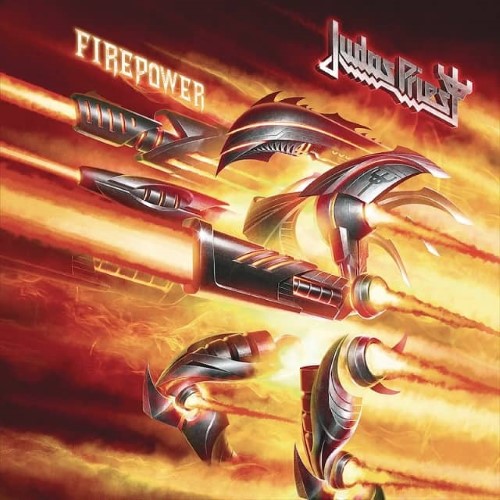 Like many long running classic bands, Judas Priest has slowed their output somewhat by this point, with Firepower being the second of two albums released in the 2010s. And what an album it is. Perhaps like no other classic band before them, Judas Priest really captured the sound and energy of their glory days on this one. Firepower is firing on all cylinders!
#33
233 Points
Headspace
I Am Anonymous
Progressive Metal
2012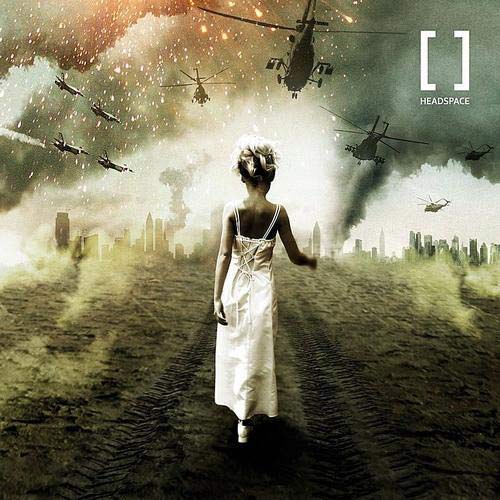 Headspace is one of those bands that isn't a supergroup, but kind of feels like they should be. Their vocalist is Damian Wilson, known for his multiple stints with Threshold and work with Arjen Anthony Lucassen and their keyboardist is Adam Wakeman, son of the legendary Rick. But that's where their prior claims to fame in the metal scene come to an end. And yet they released I Am Anonymous, which feels like it delivers all you'd expect an actual supergroup to put out and is one of the finest progressive metal releases of the 2010s.
#32
236 Points
Blood Incantation
Hidden History of the Human Race
Death Metal
2019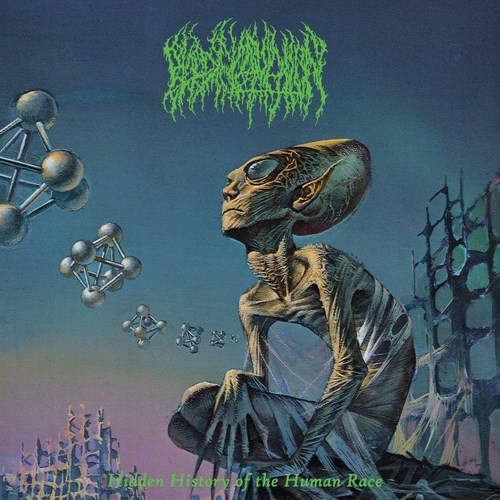 A rather short but very sweet death metal release (well, as sweet as death metal can be anyway) Blood Incantation's Hidden History of the Human Race is arguably already an iconic album. We just wish there was a bit more of it.
#31
252 Points
Hail Spirit Noir
Pneuma
Black Metal
2012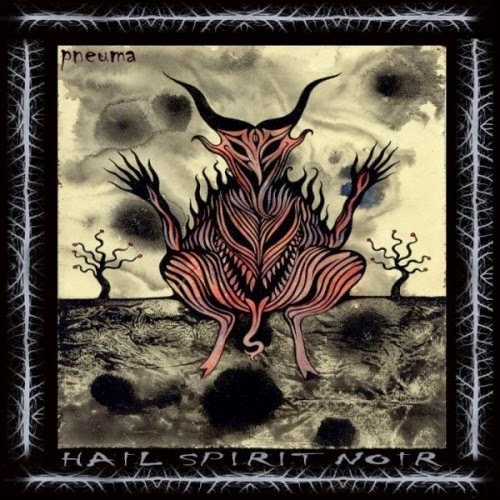 Hail Spirit Noir's debut album Pneuma is the start of something special. There have been other black metal bands to add psychedelic rock into their sound, but none who has done in so three as this Greek trio. Also showing a clear influence from retro progressive rock, Hail Spirit Noir started a unique legacy here.
#30
255 Points
Enslaved
E
Progressive Metal
2017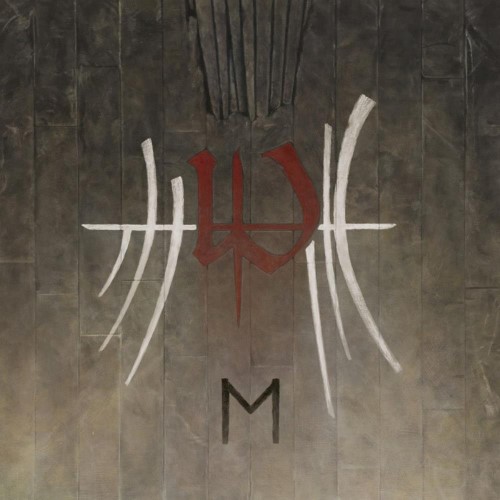 Enslaved's latest album, simply titled E, though written with a runic character that looks more like an M, continues with the extreme progressive metal style they've become perhaps best known for. The album saw a line-up change, as Herbrand Larsen has left the band which resulted in Håkon Vinje as the band's new keyboardist and clean vocalist, a role that in future will be shared with new drummer Iver Sandøy, who replaces Cato Bekkevold who makes a final appearance with Enslaved here on E. However with Ivar Bjørnson, Grutle Kjellson & Arve Isdal still around we don't expect the changes will affect the prolific band much going into the 2020s, with a follow-up to E already inbound.
=28
260 Points
Clutch
Psychic Warfare
Stoner Rock
2015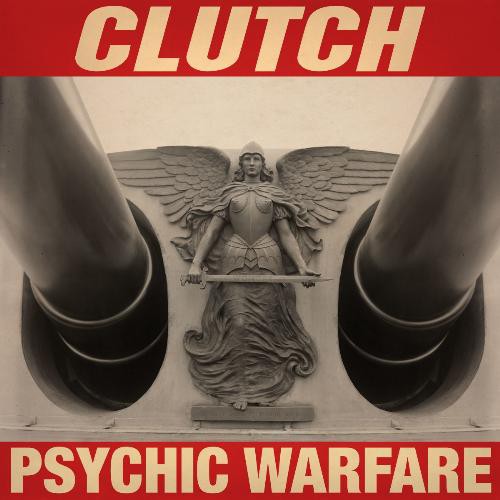 If Earth Rocker brought the band into the new decade with new intensity, Psychic Warfare solidifies it into one of the finest crafted hard rock albums. X-Ray Visions and Firebirds are the band at their most energetic, the southern hard rock foot stompers of A Quick Death in Texas and Your Love is Incarceration bring to mind 70's golden age ZZ Top, and the band's southern blues is at its absolute best in Our Lady of Electric Light and the finale of Son of Virginia. Talk about a modern classic.
=28
260 Points
Spectral Voice
Eroded Corridors of Unbeing
Death-Doom Metal
2017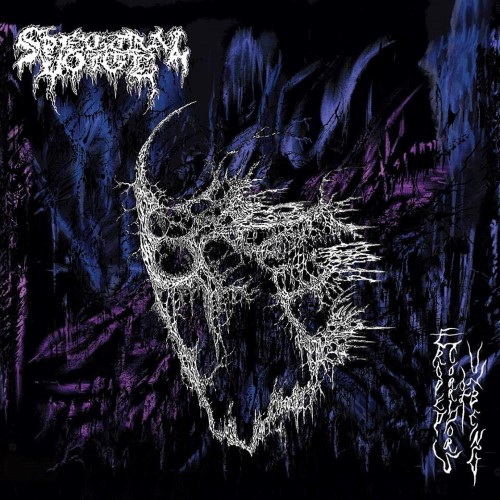 Made up of much of the same line-up as Blood Incantation, Spectral Voice takes the death metal in the doom metal direction with this really evil sounding debut full-length. Which is to say it sounds bloody good!
#27
288 Points
Voivod
The Wake
Progressive Metal
2018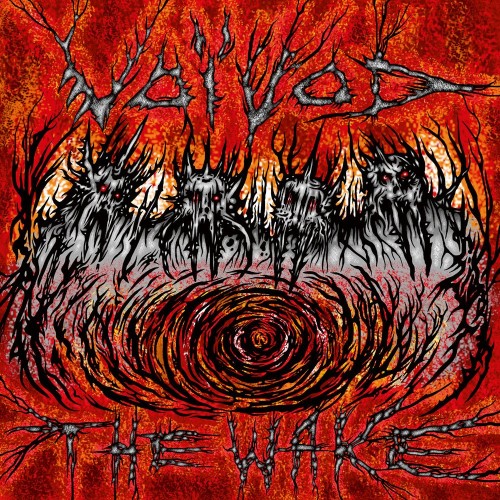 Canadian thrashers Voivod have gone through many evolution's over the years, always bringing their unique sci-fi sound to anything they do. The Wake continues the band's ability to combine dissonance with melody, and songs like Iconspiracy and Always Moving show that the band still stands strong as one of thrash metal's most unique bands.
#26
291 Points
Best Avant-Garde Metal Album of the 2010s
Unexpect
Fables of the Sleepless Empire
Avant-Garde Metal
2011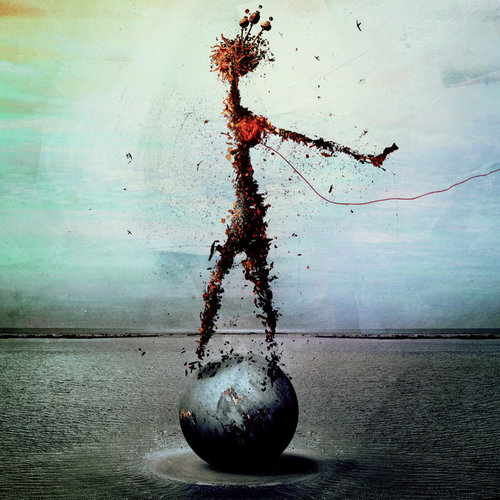 Fables of the Sleepless Empire has turned out to be the final album of avant-garde metal act Unexpect, as they disbanded in 2015, having already been on hiatus since 2013. But at least they went out with what many consider to be their defining release.
#25
300 Points
Ayreon
The Source
Progressive Metal
2017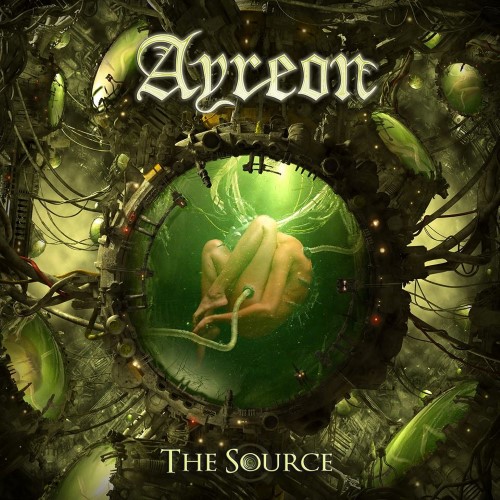 The winner of the MMA 2017 vote, like many albums on this list The Source has dropped below some albums it previously beat, but we're not surprised to see it still ranking in the top 50 of the decade. The prolific Arjen Anthony Lucassen had to have a release in here somewhere didn't he? And there's no finer one from the 2010s than his ninth Ayreon opus, of course, another double album. Look at for next release Transitus later in 2020!
#24
304 Points
Voivod
Target Earth
Progressive Metal
2013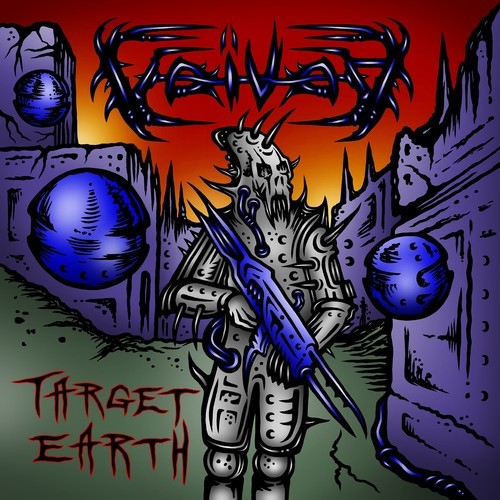 The first two Voivod albums released in the 2010s, 2013's Target Earth was considered to be a step back in the right direction after previous albums heavy metal/hard rock/alternative sounds weren't as well received by some fans, as this one was Voivod doing what they were more known for: prog/thrash metal.
#23
305 Points
Best Metal Related Album of the 2010s
Opeth
Sorceress
Metal Related
2016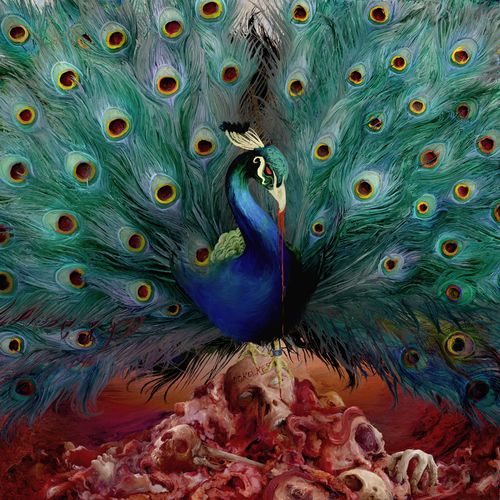 While not the full return to metal that many may have wanted, Sorceress certainly saw Opeth getting heavy again after the pure progressive rock outing that was Pale Communion. While many around here hold a high regard for Pale Communion, we are ultimately metalheads, so we approve of a heavier Opeth gracing are speakers again.
#22
309 Points
Best Sludge Metal Album of the 2010s
Cult of Luna & Julie Christmas
Mariner
Atmospheric Sludge Metal
2016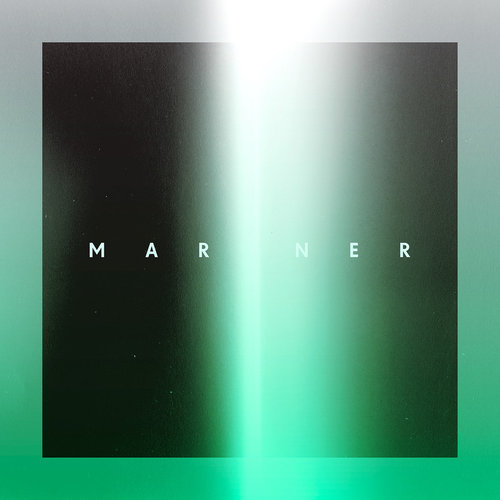 Cult of Luna are one of the premier sludge metal bands. For this album they decided to collaborate with female vocalist Julie Christmas, formerly of Battle of Mice, which added a new dimension to their sound and the result was Mariner, one of their best albums.
#21
310 Points
Best Death Metal Album of the 2010s
Nile
What Should Not Be Unearthed
Technical Death Metal
2015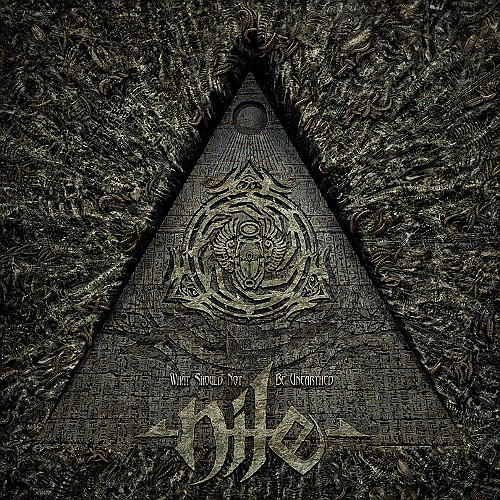 Death Metal has not fared too well in the MMA best of the decade list, but it should come as no surprise that Nile's What Should Not Be Unearthed is featured. The album marks an end of an era for the band, with the following departure of Dallas Toler-Wade from their ranks, but Karl Sanders and co. have already followed it up with a new line-up in Vile Nilotic Rites in 2019.
=19
314 Points
Fen
Epoch
Atmospheric Black Metal
2011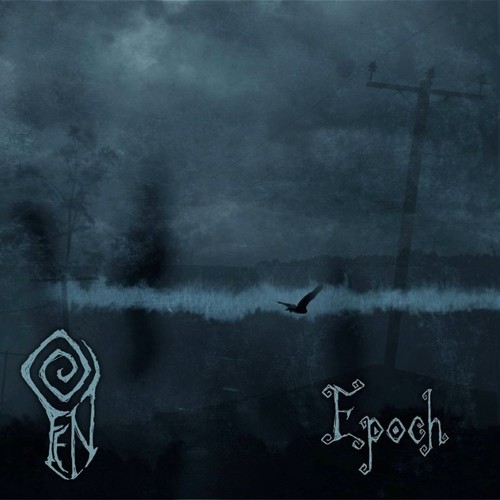 A big deal album on MMA since it's release, Fen's Epoch was their second album and they've been turning out excellent post-black metal releases for the rest of the 2010s, but perhaps none will be remembered as quite fondly as Epoch.
=19
314 Points
Avatarium
The Girl With the Raven Mask
Doom Metal
2015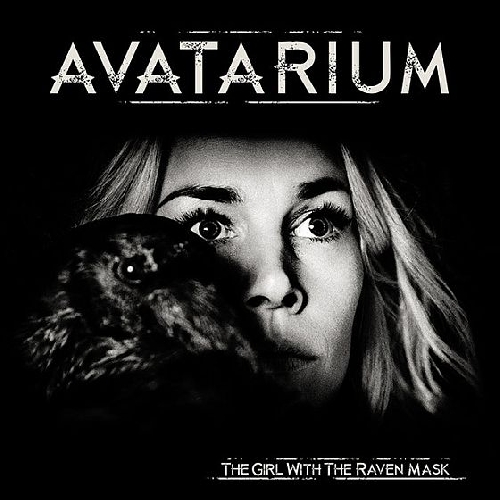 Avatarium's second album The Girl With the Raven Mask may not be as crushingly heavy as their debut album, but it's not less impressive with it's retro psych and prog infused doom metal sound, which now includes some more upbeat material usually avoided by the sub-genre.
#18
318 Points
Winterhorde
Maestro
Melodic Black Metal
2016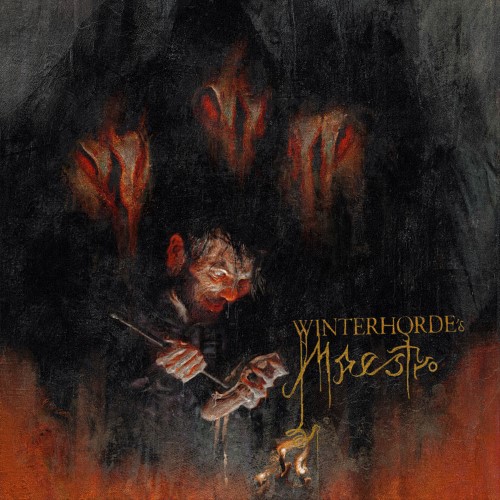 Winterhorde's third album Maestro sees them moving ever so slightly away from their black metal roots and becoming even more progressive than they were before, so it wouldn't surprise us if during the next decade we start mentioning them in the same breath as acts like Enslaved and early Opeth.
#17
324 Points
Xandria
Neverworld's End
Power Metal
2012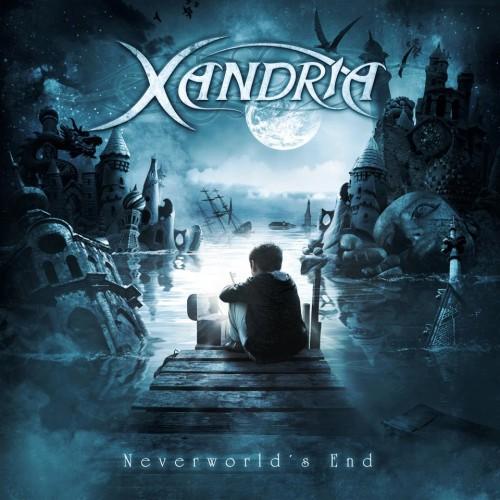 Changing up their symphonic metal sound to include more power metal, resulting in fair comparisons to classic Nightwish, Neverworld's End was a game changer for Xandria. They proceeded to release another couple of successful albums in the 2010s.
#16
356 Points
Agalloch
Marrow of the Spirit
Atmospheric Black Metal
2010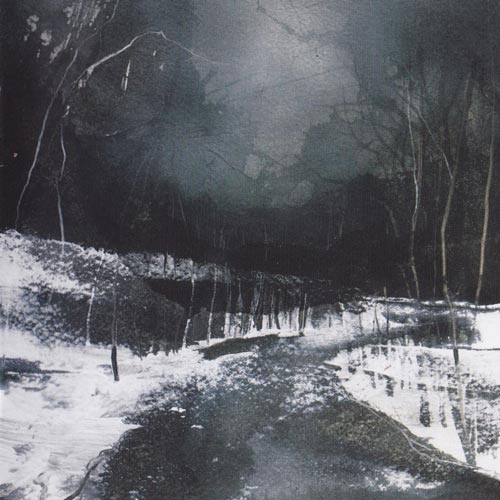 Agalloch's fourth full-length release Marrow of the Spirit was the very first winner of an MMA Best of Year vote in 2010. Still remembered a decade later, some might call it a more accessible Agalloch record on account of it being easier to identify what it is compared to their earlier work that few seem to agree on what it actually is, but it's certainly also one of the most beloved.
#15
385 Points
Progenie Terrestre Pura
oltreLuna
Atmospheric Black Metal
2017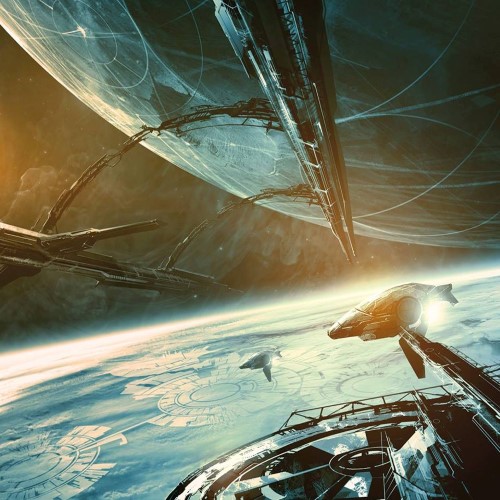 Progenie Terrestre Pura's debut album U.M.A. was a rather gentle sounding release even for atmospheric black metal. For second album olteLuna they've made their music a lot more aggressive and have included a whole host of unusual influences from dubstep to tribal ambient.
#14
400 Points
Best Hard Rock Album of the 2010s
Blood Ceremony
The Eldritch Dark
Heavy Psych
2013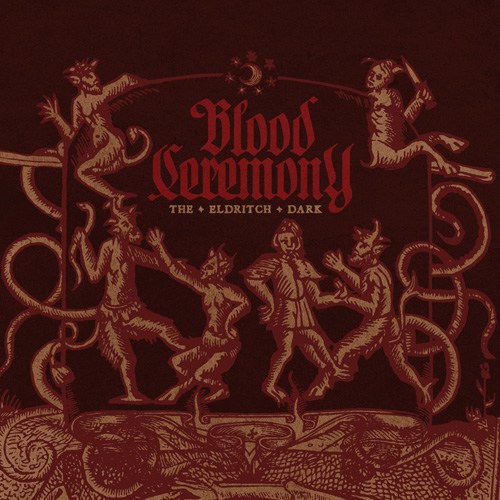 Blood Ceremony's third album and for many, their best. The doom metal sound of Living with the Ancients has largely been removed here, replaced by retro heavy psych with strong folk and prog elements that have become the Blood Ceremony sound. An amazing release that's it's very easy to play over and over again.
=12
405 Points
Enslaved
RIITIIR
Progressive Metal
2012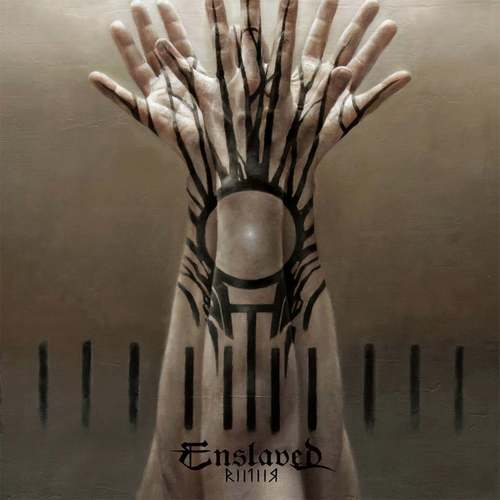 Firmly in (extreme) progressive metal territory by this point following their black and viking metal days, Enslaved's RIIRIIR has continually gone down as one of their finest releases. A new release, Utgard, is currently inbound, but like many things in the world right now, has been pushed back from its originally planned release date because of Covid-19.
=12
405 Points
Spectral Lore
III
Atmospheric Black Metal
2014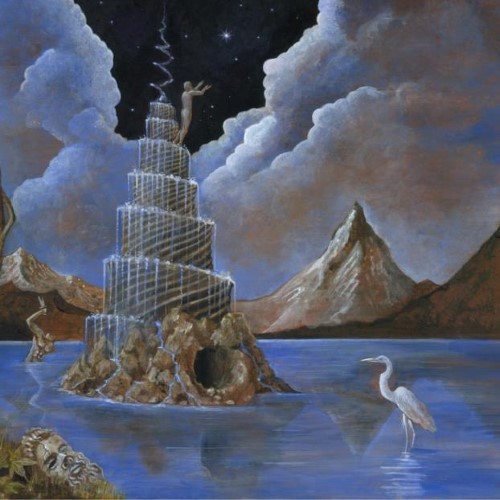 A sprawling double album of atmospheric black metal mixed with dark folk and ambient music, III, which by the way is actually the fourth album of Spectral Lore, can be a hard one to digest, but it certainly rewards those who dig into it. As things stand in June 2020, III remains the most recent Spectral Lore album, but the solo act has hardly been idle, with a number of EP's and splits released since. The most recent outing is the split/collaboration with Mare Cognitum Wanderers: Astrology of the Nine in early 2020, which could easily serve as a full album for either act if their material was separated.
#11
408 Points
Lascaille's Shroud
The Roads Leading North
Progressive Metal
2016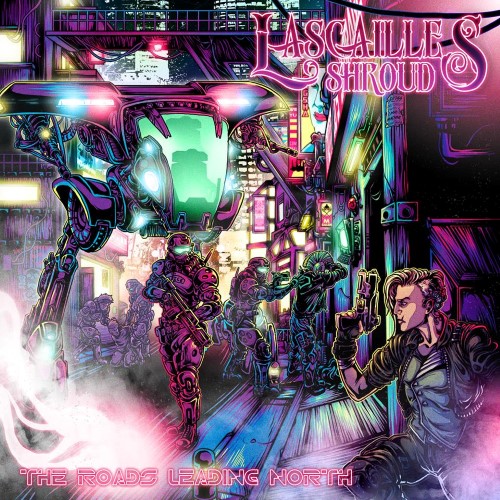 US progressive death metal solo act Lascaille's Shroud is no stranger to being adventurous, as The Roads Leading North was actually his second double album in a row. Although a DIY act, the level of professionalism in the act is to be commended. It's very hard to be believe that no record label has secured a deal with Lascaille's Shroud yet to get physical editions of the albums out there more, as all that exist so far have been crowd-funded. Also the guy's name is Brett Windnagle, which may just be the most metal sounding name ever.
#10
451 Points
Mare Cognitum
Phobos Monolith
Atmospheric Black Metal
2014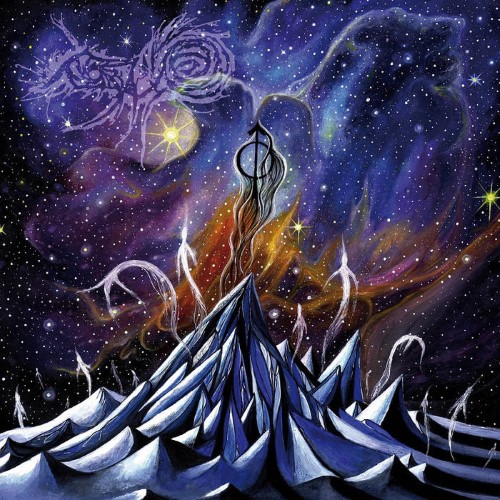 With Phobos Monlith, solo artist Mare Cognitum really established itself as one of black metal's most relevant acts in the 2010s. The act is also noted for it's relationship with Spectral Lore, having also made two split/collaborations with the fellow solo project, the most recent of which was released in early 2020 and already stands as the black metal release to beat for the rest of the decade to follow.
=8
474 Points
Threshold
Legends of the Shires
Progressive Metal
2017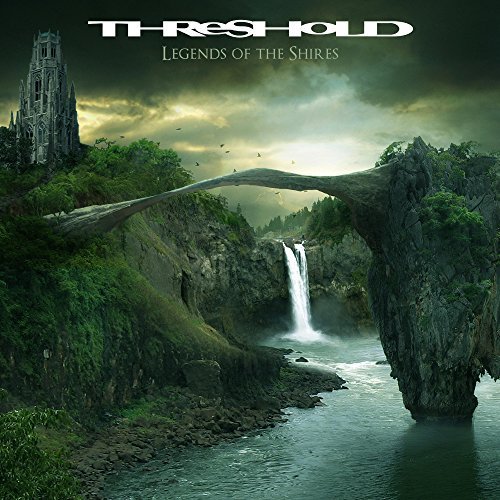 Reunited with vocalist Glynn Morgan with the first time since their second album Psychedelicatessen all the way back in 1994, following Damian Wilson's most recent exit from their ranks, Threshold went and delivered a double concept album that, three years after release, continues to impress and has always exceeded expectations. Based on its strengths we're hoping to hear more from this line-up of Threshold in the 2020s.
=8
474 Points
Best Symphonic Metal Album of the 2010s
Epica
The Holographic Principle
Symphonic Metal
2016
Many of us here on MMA consider Epica to be a cut above most symphonic metal acts. There is good reason for this, as this is a band that goes above and beyond with their craft, taking their sound to places that most ares of their genre seem to actively avoid. For many, The Holographic Principle marks the band's most accomplished release to date and that's saying something, as they have several to pick from.
#7
476 Points
Haken
The Mountain
Progressive Metal
2013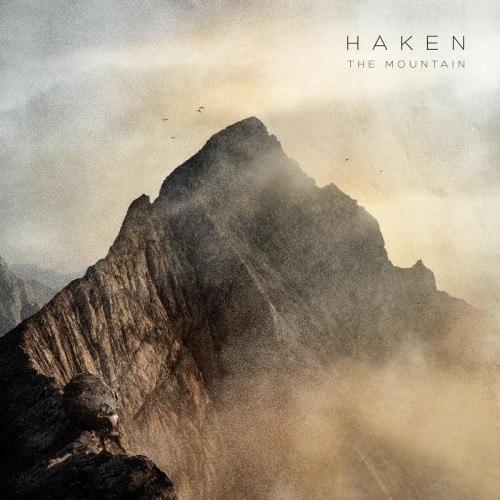 Somewhat divisive here on MMA when they first appeared on the scene with Aquarius, the album which may be the subject of the most controversial review ever posted to the site, Haken has nevertheless made many waves in both the metal and the prog scenes and many point to their third release The Mountain as their finest work, so it's not really surprise that these results reflect that. A strong act across the five studio albums released in the 2010s, Haken have been noted for their ability to craft albums that aren't carbon copies of their last one each time. Latest release Virus, perhaps inaptly titled considering the current world situation, is about to drop. Here's hoping it's the beginning of another great run of albums from them in the 2020s.
#6
481 Points
Winterhorde
Underwatermoon
Melodic Black Metal
2010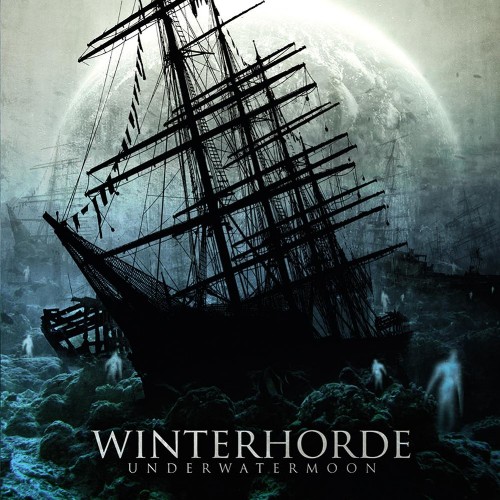 Israel's Winterhorde have proved not once, but twice in the 2010s that their brand of progressive melodic black metal is something special. Underwatermoon is their second of three albums and the first to adopt the more progressive sound. While many may have liked there to have been more than two Winterhorde albums released in the last decade, they sure made up for the lack of quantity with such a high level of quality and Underwatermoon currently stands for many as the group's best release.
#5
493 Points
Best Black Metal Album of the 2010s
Hail Spirit Noir
Mayhem in Blue
Black Metal
2016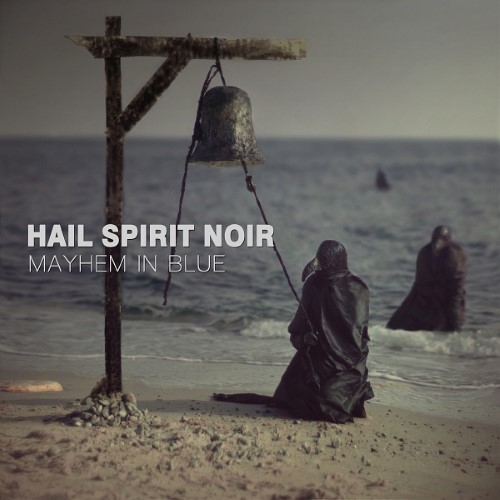 The third of three albums released by Hail Spirit Noir in their first decade of existence and it goes more lengths to cement their reputation as one the most interesting, not just black metal acts, but all metal acts to emerge in the 2010s. Following Mayhem in Blue the band has changed their style away from black metal, with latest album Eden in Reverse released in the first half of 2020, but they show that they can change it up and still be distinctly Hail Spirit Noir. We expect to continue being impressed by them in the years to come.
#4
550 Points
Best Doom Metal Album of the 2010s
Avatarium
Avatarium
Doom Metal
2013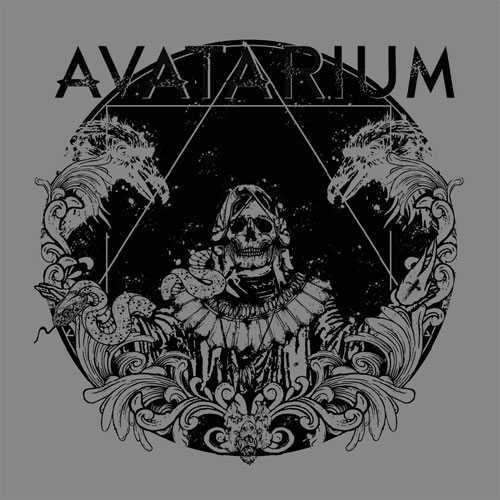 Originally a brainchild of Candlemass' Leif Edling, the self-titled debut album of Avatarium is pretty easy to describe how it sounds: heavy as hell guitars, topped of by beautiful female vocals that delivery lyrics that are actually really poetic. The opening Moonhorse is no better example of this. Avatarium have gone through some changes since, adding more psychedelic elements to their sound and have continued without Edling as a performing member (he still writes some of their material to this day though), and are still going strong as of 2019 with the release of their latest album The Fire I Long For.
#3
625 Points
Best Power Metal Album of the 2010s
Lovebites
Awakening From Abyss
Power Metal
2017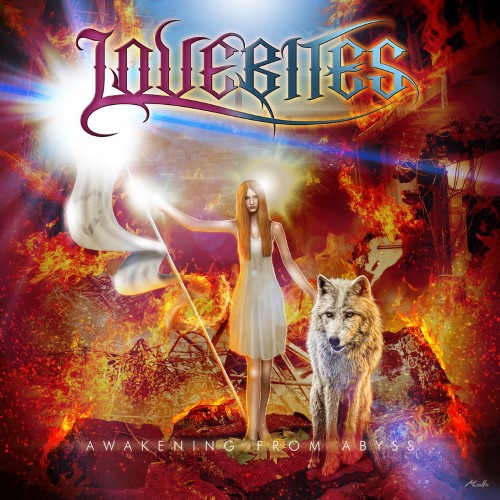 While Lovebites second album Clockwork Immortality may not have fared so well in the Best of Decade than it did in its individual year vote, the group's debut album has a mirrored story: it has now become the highest voted album of 2017. Not bad for a power metal band that when they first appeared on the scene no one seemed to have any special expectations over. Lovebites prove that one should not judge the book by it's cover or associations of their scene. The music on Awakening From Abyss, which seems like it was most likely as much influenced by the harder hitting German power/speed metal scene as it was by fellow Japanese acts, speaks for itself and MMA is pleased to declare it the best power metal album of the 2010s.
#2
631 Points
Best Progressive Metal Album of the 2010s
Opeth
In Cauda Venenum
Progressive Metal
2019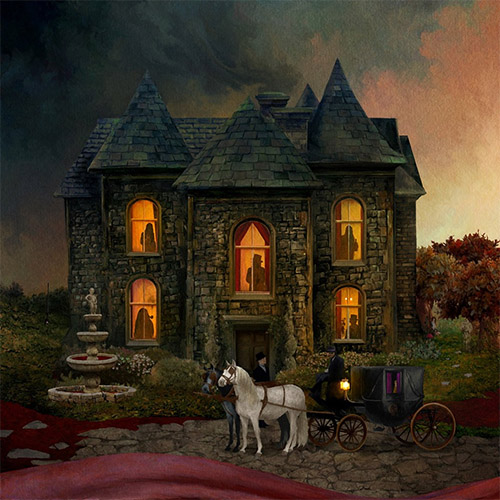 The winner of the MMA 2019 Best Of vote, so it should come as no surprise that Opeth's latest release, the dual language In Cauda Venenum, is still making plenty of waves. Their most consistently metallic release for over a decade, there's no trace of their original pre-Heritage sound to be heard, but instead we have a progressive metal album which does exactly what a progressive metal album should do: it doesn't fall into any expected patterns of writing and is in no way predictable. It also contains plenty of progressive rock material that will appeal to fans of the band's more recent releases. We're sure that many still miss the old Opeth, but when they turn out albums this good, we're not sure why any still cares that they've changed.
#1
816 Points
Best Album of the 2010s
Best Heavy Metal Album of the 2010s
Iron Maiden
The Book of Souls
Heavy Metal
2015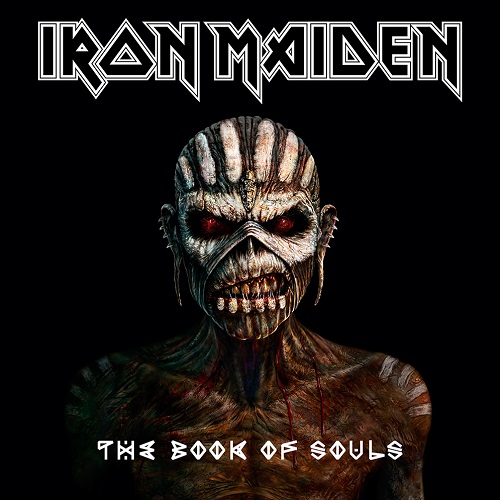 Iron Maiden's legacy as the band of the New Wave of British Heavy Metal and as one of the greatest heavy metal acts of all time has long been set in stone. Yet rather than become complacent and merely turn out passable modern releases in their later years, Iron Maiden have remaining just as relevant through the 2010s as they were the the 1980s. Although the output of studio albums has slowed considerably since Brave New World in 2000, they've all been of a highly consistently quality, culminating in The Book of Souls, which has made claims to being one of the best Iron Maiden records ever produced. A double album, the first and only the band has done in the studio, the album also features the band's new longest track to date with Empire of the Clouds, which closes the album and has Bruce Dickinson playing piano on it for the first time in the band's career and with it, proving that even a band who've been going since 1975 can still break themselves some new ground.
MMA would like to give thanks to all voters for taking part in the best of decade vote.
Special thanks to Unitron for the Clutch, Testament and Voivod - The Wake album descriptions.


Edited by adg211288 - 04 Jul 2020 at 4:04am