Hi folks,
I developed a little program that automatically exports all your reviews/ratings in text files and your avatar image on your computer, for the 3 websites of the network (Prog Archives, Metal Music Archives and Jazz Music Archives). I called it the "PMJA Review Exporter". The functioning is very easy:
1) Select the website (PA, MMA or JMA)
2a) For PA, fetch your reviewer ID from your reviewer page (the ID is the last number)
=> my reviewer ID is 11816
- Enter your reviewer ID in the interface
2b) For MMA or JMA, enter your reviewer name (case insensitive)
3) Click on "EXPORT"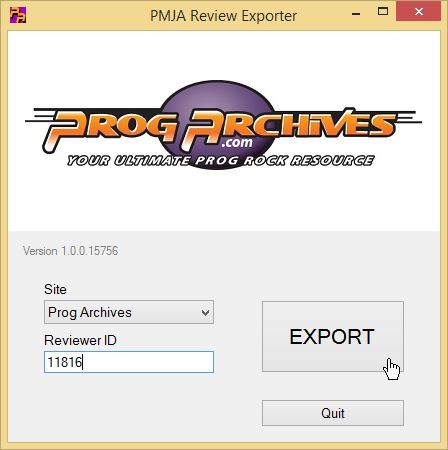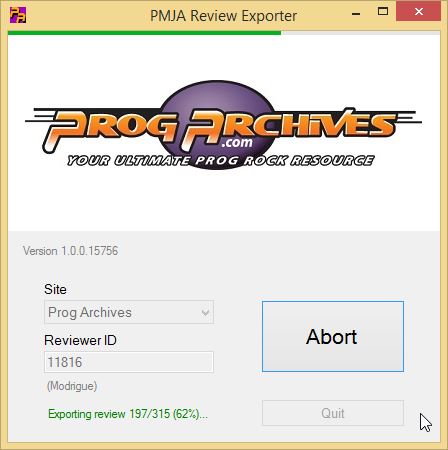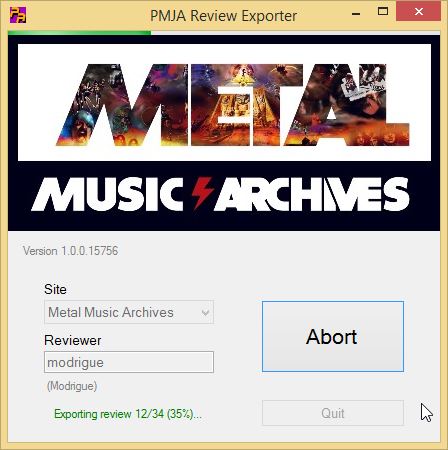 -> The program will automatically:
* Export every review/rating in a specific text file per album
* Export all your reviews/ratings in a single general file "_ALL_REVIEWS.txt"
* Export your avatar image in file "_AVATAR.jpg"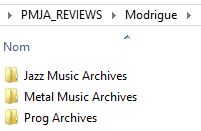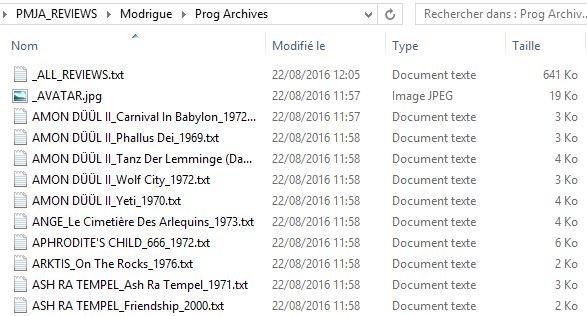 You can get the last version, 1.0, for Windows, here (right-click, save as...):
* Rename "PMJAReviewExporter_1.0.jpg" to "PMJAReviewExporter_1.0.zip",
* Be sure to unzip the file first,
* Double-click on "PMJAReviewExporter.exe",
* If Windows asks you to confirm the execution, say yes,
* All the files will be downloaded in:
"<your_windows_download_directory>/PMJA_REVIEWS/<reviewer_name>/<website>".
Please bear in mind that the data fetch speed depends on your internet connection.
The program is for Windows only (sorry Mac fans) and only takes ~400 kb.
Feel free to write a post in this thread if you encounter an issue or want to suggest a helpful improvement. Any pertinent comment is welcomed.