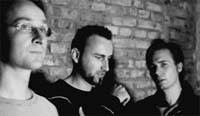 Disharmonic Orchestra is one of the bands I remember very well from the start of the death metal scene in Europe back in the early 1990s. The scene were dominated by the Swedish and the English bands...... with the likes of Pungent Stench and Disharmonic Orchestra as some bizarre oddities in the scene.
I contacted the band and Martin answered my questions.
---------------------------------------------------------------------------------------------------------
We already have an excellent Disharmonic Orchestra biography so I am not going to bother you with that. Disharmonic Orchestra was together with Pungent Stench the Austrian GrindCore invasion back in the early 1990s. Which bands were you influenced by ?
We listened to different metal genres as well as to some hardcore bands. As kids we were fans of many of those NWOBHM bands. When I first met Patrick we were sitting in the same bus on the way to an Iron Maiden show (their first one in Austria).
Two important bands for me worth being mentioned are Voivod and Nomeansno - musically far apart but both had this very unique style standing for its own.
Bands like Celtic Frost and Possessed might have played an important role in our musical socialization. Some of our input might have come from trading tapes. Master, Death, Slaughter, DRI, Attitude Adjustment, …. and so many more. We (a small bunch of people in our town) were collectors, sometimes accepting really sh*tty sound just to have a 3rd copy of some low fi demo-, live-, or rehearsal recording.
We always looked for music off the mainstream but it must say, that none of us ever had a problem with listening to popular or sometimes classical and jazzy music.
My very first record was a Blondie LP.
To start with; please give me your (long or brief) thoughts and lowdowns on.......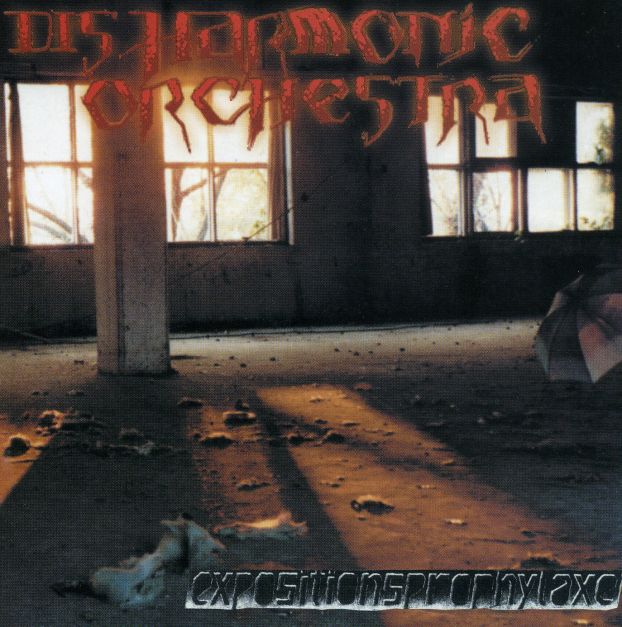 Expositionsprophylaxe from 1990
Recorded in Dust-Studio/Germany, one of the two guys running that studio used to be member of a metal band named Angel Dust.
For one song (Inexorable Logic) he suggested Pat to try out shouting out the last word in the vein of some kinds of 80s-Heavy Metal bands. After trying this Patrick had to laugh out loud about his own voice. We then decided to leave that fun part on the recording, with the result that most people thought this was some purposed evil laughter …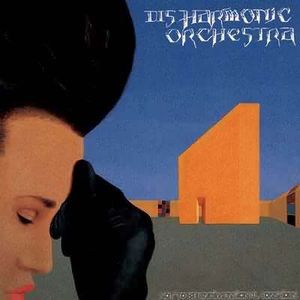 Not to be Undimensional Conscious from 1992
We made most of the songs within two or three months by spending 5 days a week in the rehearsal room.
The recording was in Thomas Skogsberg's Sunlight Studio in Stockholm. He was a nice, relaxed person to work with. We stayed at friends' places because budget wasn't high.
I remember that we almost exclusively lived on very special self-made luxury toast with lots of garlic. That unintentionally brought us many other peoples' attention especially in the subway;)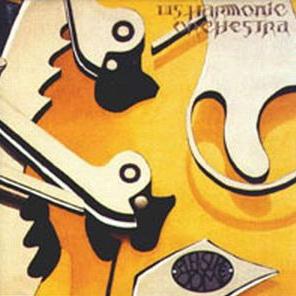 Pleasuredome from 1994
Recorded at Moormann-Studio in Germany. First half we recorded in summer of 93, then back home finished writing songs, and the other half we made in fall 93. Olaf (Opal) Wozniak was our sound engineer. We had left Nuclear Blast and found Steamhammer as a new label. Then a few things went wrong between us and Steamhammer. When the record was out' they did not give us any notable promotional support.
After the Pleasuredome album we had one little tour and some single shows, slowly the lake was drying out. I sometimes rehearsed with Patrick. Many things happened in our private lives that it is not easy to pick out single parts that may have lead to our low activity till the following album.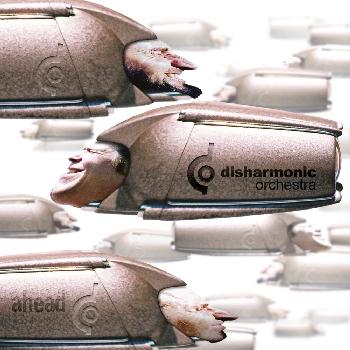 Ahead from 2002
When Nuclear Blast re-released the Expositionsprophylaxe-album in 2001 we came in contact again. We sent Markus Staiger some gitar-drums-rehearsal tracks, he liked it and so we made a new deal for a new record. We recorded in Herwig's studio, pat and I brought the basics, Herwig added his parts in the studio, and two friends (S. Deisenberger + M. Sovinz) helped us out with some electronics, something we wanted to experimentalize with.
There was a long break after Ahead. What were you up to in all those years ?
Yes, again it was a long break, and again it was not intended.
After recording Ahead we played a couple of shows. And after that we only rehearsed as a two piece (Pat and me) since Herwig did not have enough time. We rehearsed sporadically without having a clear plan. That was due to family-based issues, job and other high and low priority things of life. And time was flowing fast. About two years ago we had enough material for a new record. In summer 2008 some musician-friends told me that there was a bass player really liking Disharmonic and at the time not playing in a band. I called him up and about 3(!) months later we had our first rehearsing session. From that day Hoimar has been our new bassman. He perfectly fits in the band and we get along very well.
So now, being a three-piece again, we had enough enthusiasm to work more eagerly at our D.O. project. We also wanted to play live, so our focus was not only on getting all our songs ready with the newly included bass parts, we also had to re-animate as much as possible of our old material to become fit for the stage. We played a few shows in 2009. Recordings for the new album were scheduled September 2009 (in Herwig's studio). As I intended to start recording the drums I suffered a slipped disk, spent a few weeks in hospital and we had another 3-month break. Then we played some shows and after that I made a rehab…
You are currently working on a new album. Please give us some details, if possible.
We first intended to do the whole album in Martin Schirenc's (Hollenthon, Pungent Stench) studio in Vienna. Martin prefers to record with a digital drumset, but I decided to use my own 'natural' one and that's why we did the drum recordings in Herwig's Studio here in Klagenfurt (so our ex-bass player is still involved in our new recordings, though in a different role). That was in August 2010, and in the end of november we will record guitar and bass at Martin's studio in Vienna. We will then check out the time-schedule for doing the voice-recordings….
Besides of the new album what is your other plans for this and next year ?
As you can see above, we are not too much in a hurry, slowly doing one step after another. Besides, Pat will once again become father by the end of the year. Therefore there will be some other priorities in his life. But things are on their way, the record will be released by ourselves (no record-label) - everything will run on a lower level. Hopefully we will be able to release in early 2011.
How is and was the writing and creative processes in your band ?
Everything is being created in the rehearsal room, we do sessions, and as soon as we like something, the finger goes to the recording button. Sometimes I convert parts of rehearsal recordings to mp3 and send it to Pat and Hoimar, so everyone can listen at home and let it sink in. Nothing spectacular, songs come to existence in a sometimes chaotic but very democratic way.
The lyrics come at last, Pat and I share that job (which has not been completely done yet for the new album)
I guess it is pretty accurate to describe your music as avant-garde metal. Or how would you describe your music ?
That is quite ok for us. We by ourselves already used the avant-garde term.
You are doing some sporadic gigs. How is the gigs and festival situation for your band ?
Nothing much going on at the time, but we feel like doing some more shows in 2011. The new cd will hopefully awaken some promoters' interest.
As a veteran in the scene; what is your best and the worst experiences as a musician ?
On tour we got robbed several times: the bus was broken in once in the Netherlands and once in Spain; at our first european tour (by train) all our merch-money got stolen somewhere between Kopenhagen and Amsterdam. We had two car accidents in the US, one was quite severe. But all of that doesn't hurt anymore. The positive effects of our tours were quite more lasting: we made many friends - some stayed in contact for longer. Lots of positive feedback from the audience was always balm for the soul.
To wrap up this interview, is there anything you want to add to this interview?
Thanks for your interest and your patience, sorry for keeping you waiting (this applies to you as well as to the people waiting for our new album;)
Thank you to Martin for this interview